As passionate and visionary artists, Molecule8 is setting new standards in craftsmanship with its commitment to life-like imagery and the highest quality production.
The company will incorporate the singer-songwriter's likeness in a global, limited edition collectible figure represented in sixth scale (12 inches) in association with Epic Rights. The John Lennon Figure will be available April 2018.
"The John Lennon Molecule8 figures highlight a delicate balance of creativity, quality and artistry", said Lisa Streff, EVP of Global Licensing at Epic Rights. "The team at Molecule8 are well known for creating figures of the highest quality that are eagerly sought by collectors and fans."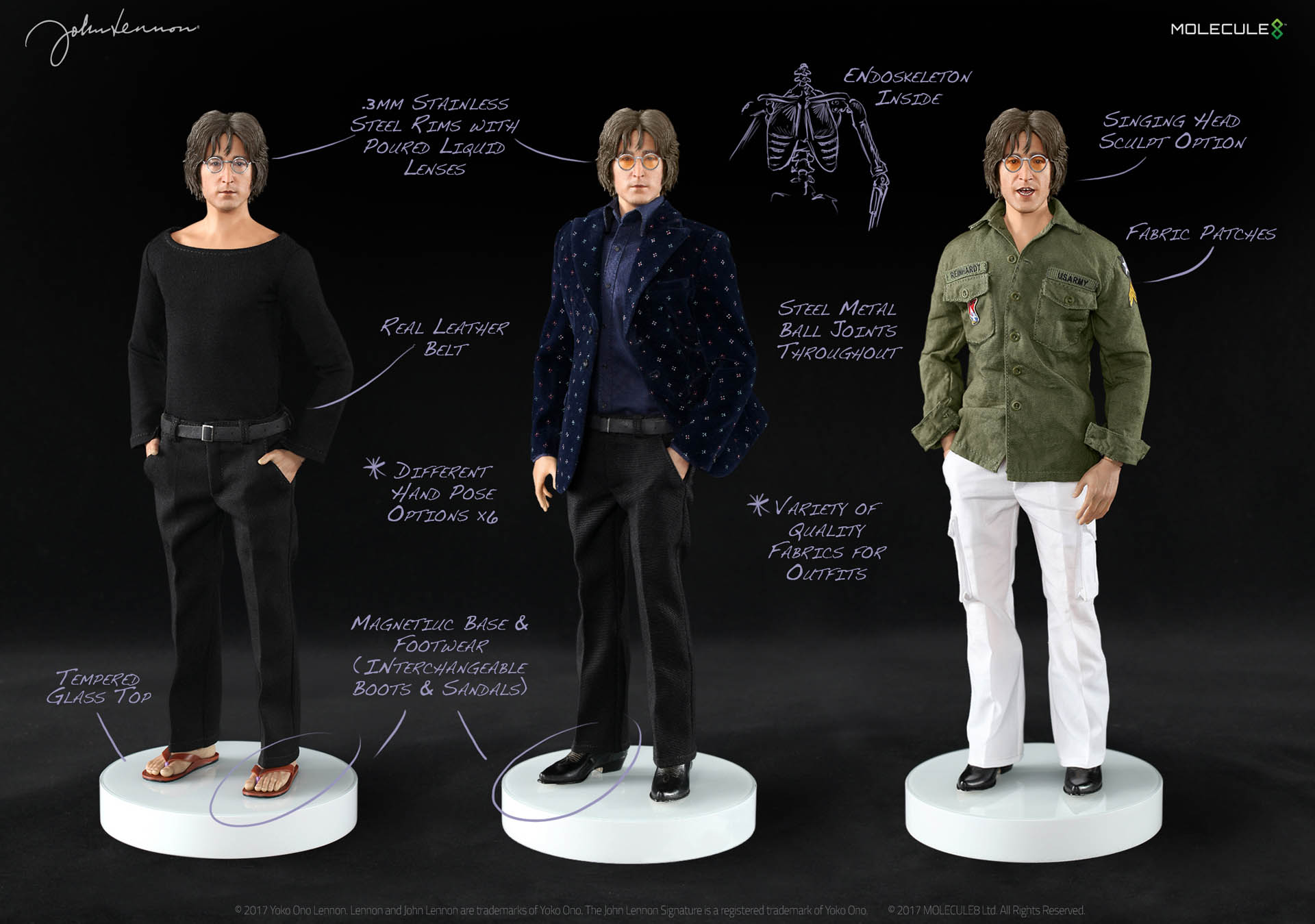 "We are honoured to have been approved by Yoko Ono and Epic Rights to develop a line of distinct premium collectibles under the John Lennon brand", said Vijay Chadha, CEO of Molecule8. "In addition to the sixth scale figure of Mr. Lennon, our team is developing a unique assortment of pieces that will speak to the genius, character, and passions that defined John Lennon, both as an artist and as a man."
Epic Rights is a leading music industry artist services company representing many top artists and providing a broad scope of services, including: retail and brand licensing, official artist ecommerce shops, VIP ticketing, official fan communities, and concert merchandising and have an agreement with Molecule8 to produce the limited edition John Lennon life-like collectibles.
Molecule8 was formed in 2015 with a passionate vision to deliver the most life like, visually engaging and advanced collectible products in the world. Its leading team of artists specialize in the production, marketing and distribution of museum-grade licensed collectibles. With locations in London, Tokyo, Los Angeles and Hong Kong, its global business presence offers extensive experience working with multinational brands across a broad spectrum of the entertainment industry and beyond.
[rns_reactions]