Recently in New York Microsoft announced their broadest Surface lineup ever – with five new products coming this holiday and two new dual-screen devices, Surface Neo and Surface Duo, coming in Holiday 2020.
When Microsoft started Surface, they had a vision to remove the conflict between the tablet and laptop. What started as an effort to create the two-in-one evolved into a full line of products that are more versatile, more adaptable and more personal. They know that to be your best, you need devices that adapt to you to help you accomplish your goals.
These new products are about empowering you to be most productive, and most creative.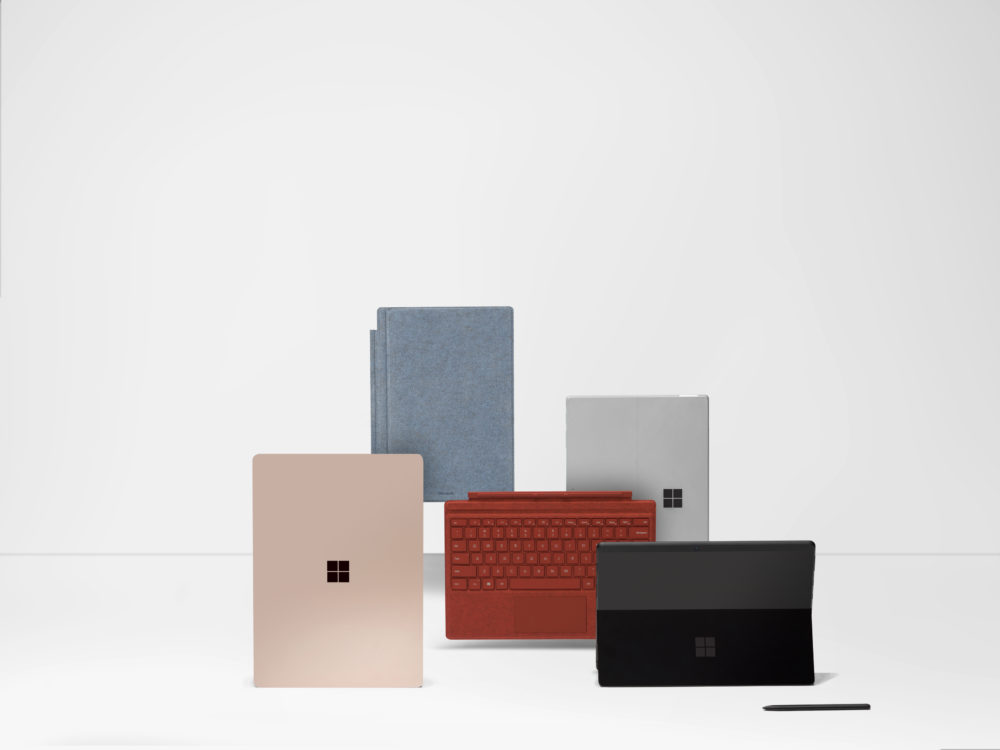 With that in mind Microsoft are bringing more performance and new designs to their most popular product lines with the new Surface Laptop 3, Surface Pro 7 and Surface Pro X, all available for pre-order now in select markets and regions. Surface Laptop 3 delivers style and speed, now with a choice of a 13.5" or 15" display and new colours and finishes. Surface Pro remains the most versatile 2:1 device you can buy – whether you choose the new and improved Surface Pro 7 or the always-connected Surface Pro X, a bold new take on our iconic 2:1. Designed for comfort and rich sound with intuitive touch controls, Surface Earbuds are the perfect complement to your Surface.
We also shared our vision to bring the productivity of Surface to even smaller and more mobile form factors with Surface Neo and Surface Duo, our new dual-screen devices. We've seen how the versatility of the 2:1 has pushed the PC category forward, and we're excited about what dual-screen devices will do for mobile computing next year.
Surface Laptop 3
The new Surface Laptop 3 balances power and elegance, making it the perfect everyday laptop.
Now available in two sizes, Surface Laptop 3 is twice as fast with the same slim design and all-day battery life. Updated with the 10th Generation Intel Core processor, Surface Laptop 3 13.5" comes in new eye-catching colours, including Sandstone and Cobalt. Choose the warmth of the tone-on-tone Alcantara or the sleek, new machined aluminium all-metal finish.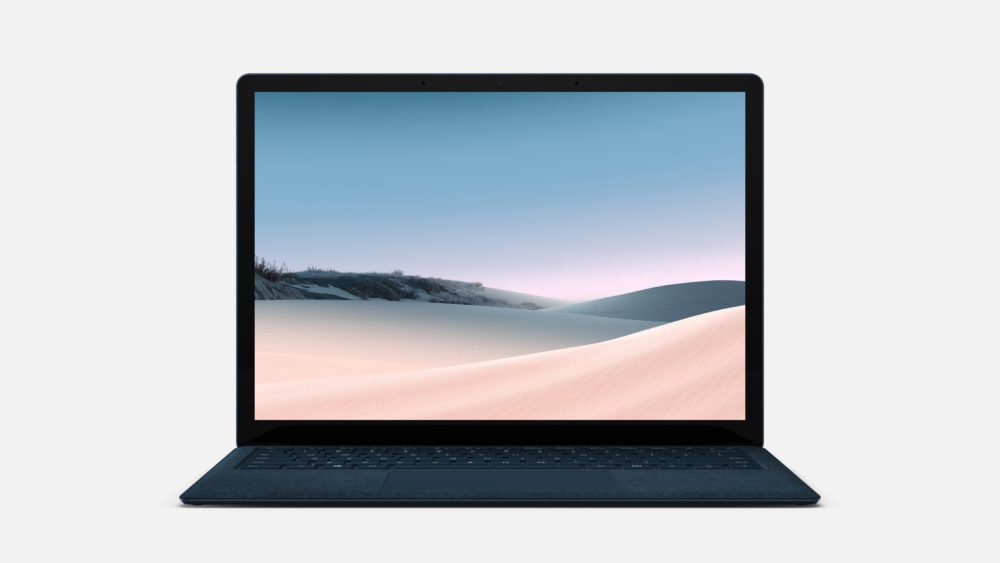 Microsoft also introduced Surface Laptop 3 15", adding a larger screen and industry-leading integrated graphics performance with the new AMD Ryzen Surface Edition processor. It's the fastest 15" laptop you can buy. Surface Laptop 3 offers a more comfortable typing experience with a full 1.33mm key travel, now with a 20% larger glass trackpad, both USB-A and USB-C and Fast Charging, taking your Surface device to an 80% charge in about an hour.
Improved front-facing cameras, OmniSonic speakers and dual far-field Studio Mics deliver crystal clear sound and audio whether you're on a conference call, listening to music or watching a movie.
Surface Pro 7 and Surface Pro X
Surface Pro remains the most versatile 2:1 device you can buy – whether you choose Surface Pro 7 or the brand new ultra-mobile Surface Pro X.
Redesigned from the inside out, Surface Pro 7 is now twice as fast with a 10th Generation Intel Core processor, both USB-A and USB-C and an all-day battery. While Surface Pro 7 keeps the iconic design users love and businesses rely on, Microsoft wanted to keep pushing their Pro line forward with Surface Pro X. At 5.33mm and 1.68 pounds, Surface Pro X is the thinnest, lightest, most powerful and most connected Surface Pro ever.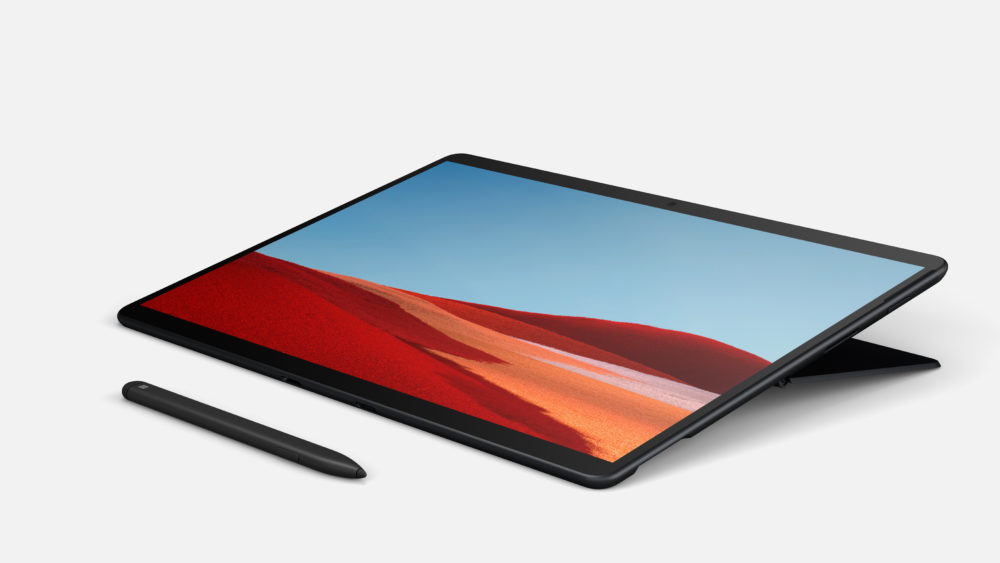 The new Microsoft SQ1 processor co-designed with Qualcomm pushes 2 teraflops of graphics processing power and is the fastest Qualcomm processor ever created for a PC. With 33% thinner bezels, we've given you the feel of a vibrant 13" edge-to-edge touch screen in the chassis of a 12" device.
The new Surface Pro X Signature Keyboard includes pen docking for secure storage and charging for the new Slim Pen, so it's always ready when you need it.
Surface Earbuds and Accessories
Featuring an ultra-comfortable and stable fit, Surface Earbuds offer intuitive touch and voice controls for music, calls and more. Experience rich, immersive Omnisonic sound, and instantly play Spotify from your Android phone with a triple tap on either earbud.
Screen-free integration with Office 365 lets you access your Outlook calendar and email with your voice (in the U.S.) and even get live, on-screen captions and translations in PowerPoint. Enjoy all-day battery life with the included wireless charging case.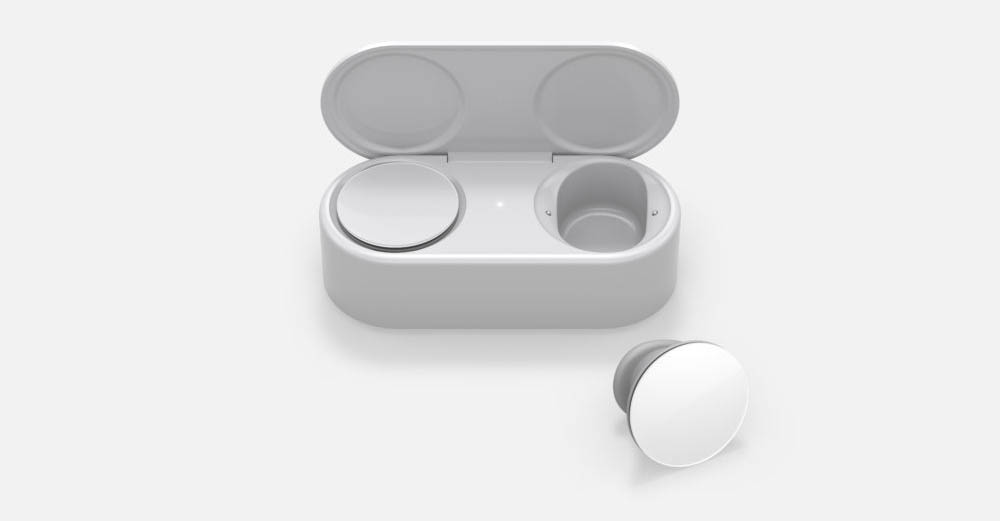 Microsoft also announced a range of accessories that will help customise the way you work – from type covers, pens and mice designed to work with their Surface products to a selection of accessories to help you be more productive from any PC.
Built on decades of experience delivering workspace comfort with the new Microsoft Ergonomic Keyboard and Mouse, introducing the sleek, affordable Bluetooth Keyboard and compact, colourful Bluetooth Mouse, and Microsoft are offering new colours for our popular Arc Mouse.
Surface Neo
Surface Neo is dual-screen device built for productivity on Windows 10X, an expression of Windows 10.
A 360-degree full-friction hinge connects two 9" screens, enabling Surface Neo to adapt to whatever posture you need in the moment.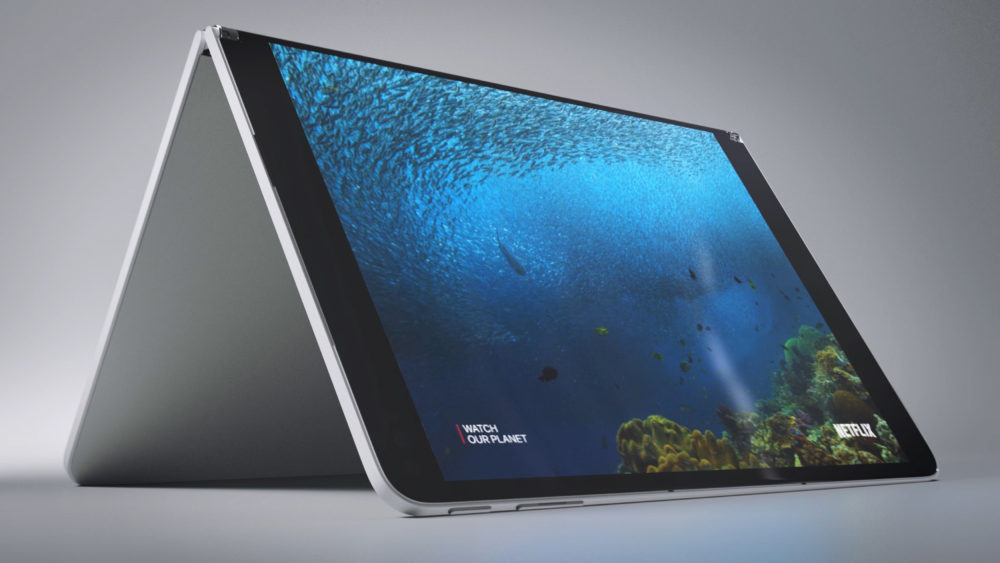 When you open it you have a full-size 13" display in the thinnest LCD in its class. It's built for productivity and multitasking like a true PC would be – running full productivity apps, with a removable keyboard and compatibility with Surface Pen and Bluetooth mouse.
Surface Duo
Surface Duo is the first Surface to fit in your pocket.
Surface Duo brings together the best of Microsoft productivity experiences, Android apps and Surface hardware design into a single device you can take anywhere. And, yes, it makes phone calls.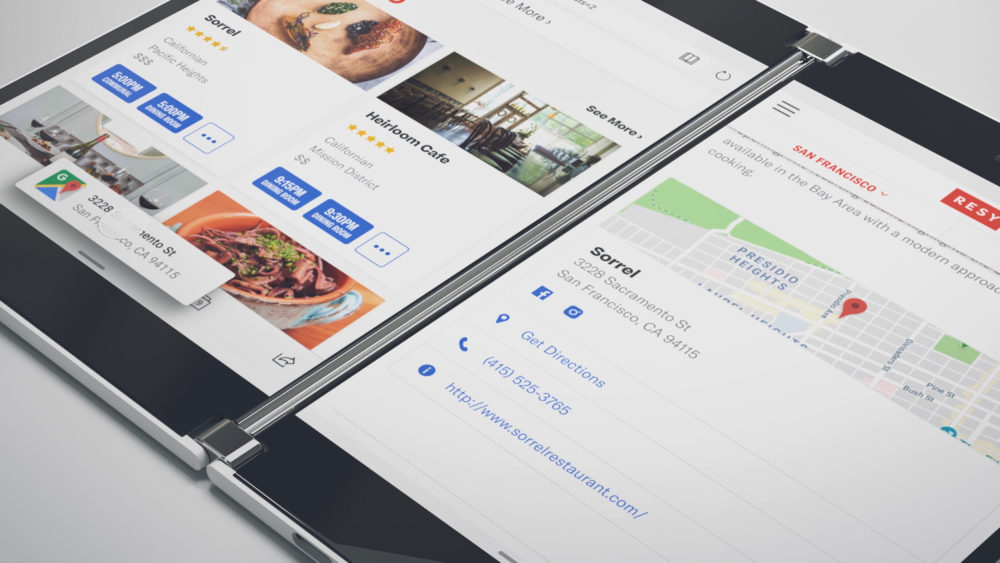 It has two paper-thin 5.6-inch screens that unfold to 8.3 inches, and just like Surface Neo, it can be used in a variety of modes to let you work the way you'd like.
To support Surface Neo, Microsoft are introducing Windows 10X, an expression of Windows 10 designed for a new category of dual-screen PCs. With Surface Duo they are building upon Android to marry cutting edge hardware with familiar software and services.  Microsoft state that they are excited to work with developers and the industry to create the next wave of dual-screen computing and unlock a new era of mobile creativity.
All devices are planned for a U.S. Holiday release in 2020.
[rns_reactions]