Panasonic New Zealand has today launched a new Digital Single Lens Mirrorless (DSLM) camera, the LUMIX GX85, an intelligent and compact camera that incorporates a host of advanced technologies that allow for smooth, crisp, high-resolution 4K video.
The latest addition to the much loved Panasonic LUMIX G series is perfect for families, travelers and camera enthusiasts, and takes advantage of 4K technology packaged with practical functions in a compact camera body. Featuring a sophisticated exterior design that fits easily in your hand, the LUMIX GX85 is portable and allows Kiwis to have an exciting advanced photographic experience in everyday life.
The ability to capture 30 frames-per-second (fps) in eight megapixel equivalent resolution will allow Kiwis to never miss a moment. The new camera takes impressive images in 4K with three modes to choose from, including 4K Burst Shooting, 4K Burst Start/Stop (S/S) and 4K Pre-Burst. Post Focus, Light Composition and 4K Live-Cropping give the photographer an abundance of options to take the best possible picture. The LUMIX GX85 is also the first camera to use USB charging, making it easy to charge even when you are travelling or out and about.
The LUMIX GX85 also incorporates a new 5-axis Dual Image Stabiliser (I.S) to decrease blurring in images and video, to allow you to take a crisp clear image whether your camera hand is steady or not. Combining a two-axis OpticalImage Stabiliser (O.I.S) and five-axis Body Image Stabiliser (B.I.S), the five-axis Dual I.S. compensates for a larger range of movement than ever before. Kiwis can enjoy blur-free photos and video whether they are shooting from wide angles or in telephoto, in low light situations or even if they are shooting a selfie using one hand.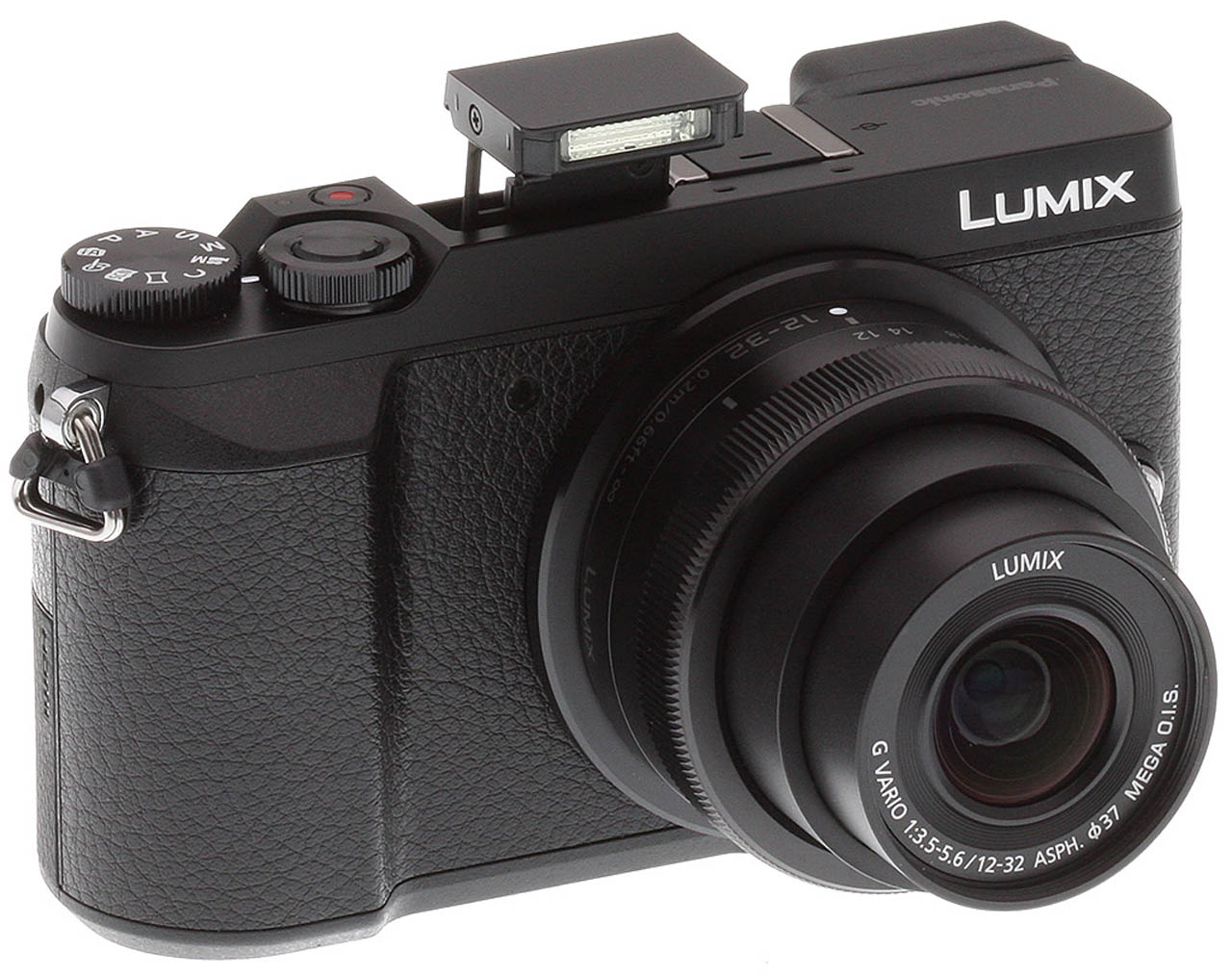 Panasonic New Zealand LUMIX Product Manager Andrew Reid says, the LUMIX GX85 camera boasts incredible image quality, image stabilisation and versatility to provide creative freedom whether you are new to cameras or have been a long time enthusiast.
An intelligent Venus Engine produces vibrant, true-to-life high quality images with impressive colour. A clear sky image is divided by hue, saturation, luminosity, and the camera finely adjusts these separately. Taking advantage of the fine tuning capability, the LUMIX GX85 enables Kiwis to choose a pre-set of contrast, sharpness, saturation and noise reduction as they like, according to the shooting subject in Photo Style.
The 16.0-megapixel Digital Live MOS Sensor without a low pass filter and the new Venus Engine combine to achieve crisp, high resolution image detail with high contrast and impressive colour reproduction. The shock and sound caused by the movement of the shutter diaphragm is dramatically reduced with an electromagnetic drive in the shutter unit, enabling Kiwis to take crisper, clearer shots.
The Contrast Auto-Focus (AF) System features Depth from Defocus (DFD) technology and excels in both speed and accuracy by exchanging digital signals between the camera and the lens at a maximum of 240 fps, resulting in ultra-fast auto focusing of approx. 0.07 sec.
The compact new camera also offers a good variety of AF functions include Face/Eye Detection AF, Pinpoint AF, One-shot AF and advanced Low Light AF for enhanced usability and to cater to a wide-range of shooting situations.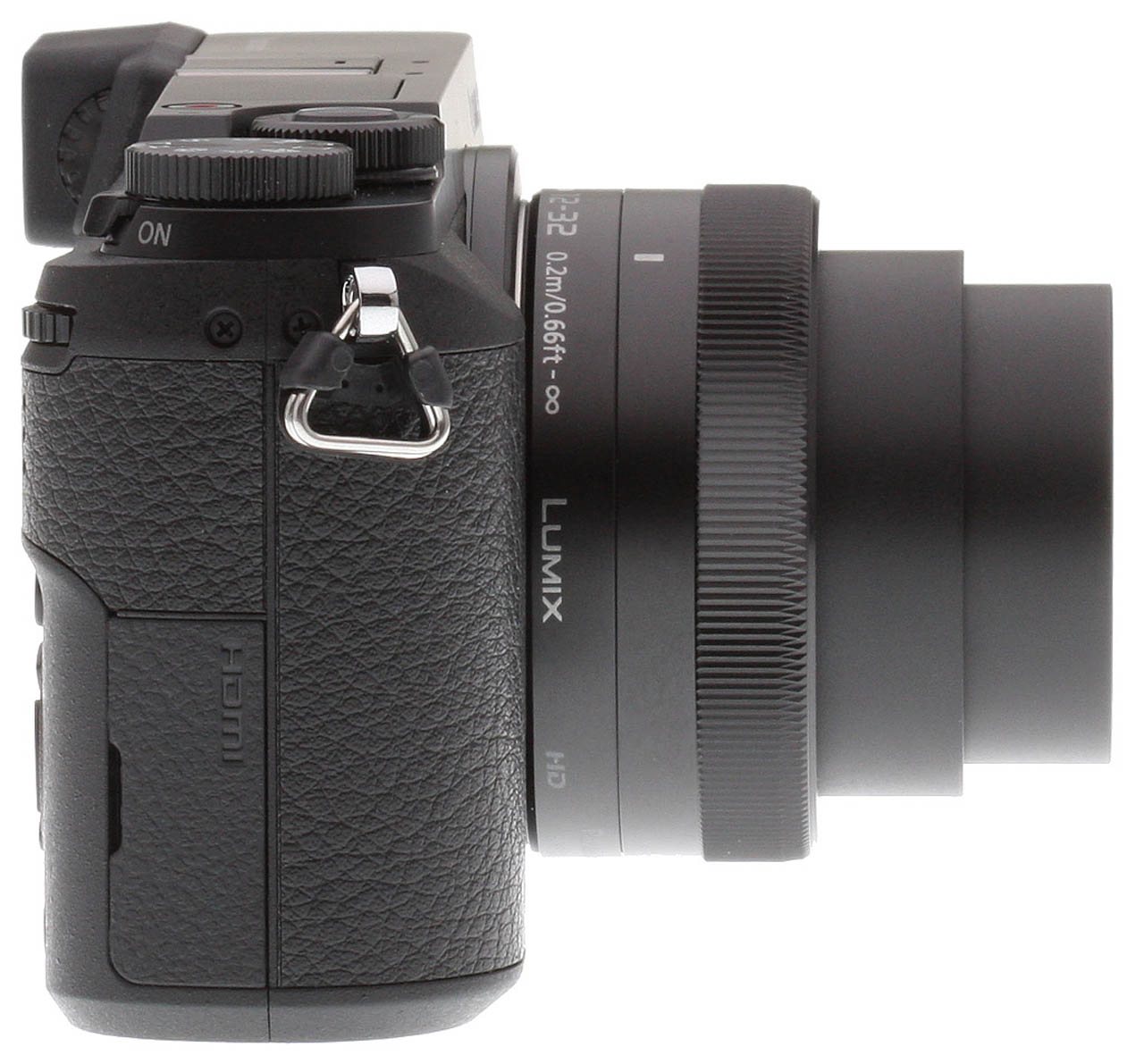 The LUMIX GX85 comes with a Post Focus function which enables users to select the in-focus area even after shooting, meaning you can focus on the moment you are capturing rather than the settings of the camera. With this function, Kiwis can capture multiple shots with different focus points, or choose a single shutter release. This is excellent in situations such as macro shooting where severe focusing is required, or for changing the overall impression of a photograph by changing the focus subject.
The LUMIX GX85 also enables 4K Live Cropping in video recording that allows stable panning or zooming. In panning shots, users can simply set the viewing angle to start and end with to get smooth panning imagery without using special equipment. In zooming, users can set the after-zoomed viewing angle first, so that the subject can be perfectly in the frame at the end of the shot.
For those that appreciate a high quality classic black and white image, the LUMIX GX85 integrates a new L.Monochrome mode in Photo Style that offers an impressive monochrome picture with rich gradation similar to that of a black and white film. Focus Bracket and Aperture Bracket are also new additions to the conventional Exposure Bracket and White Balance Brackets allow Kiwis to choose the best shot later.
The popular Creative Control mode features a total of 22 filter options to allow the photographer to easily and quickly customise images. The camera is capable of taking pictures "with" and "without" filter effect simultaneously, so the photographer can use the original or choose to edit it differently afterwards.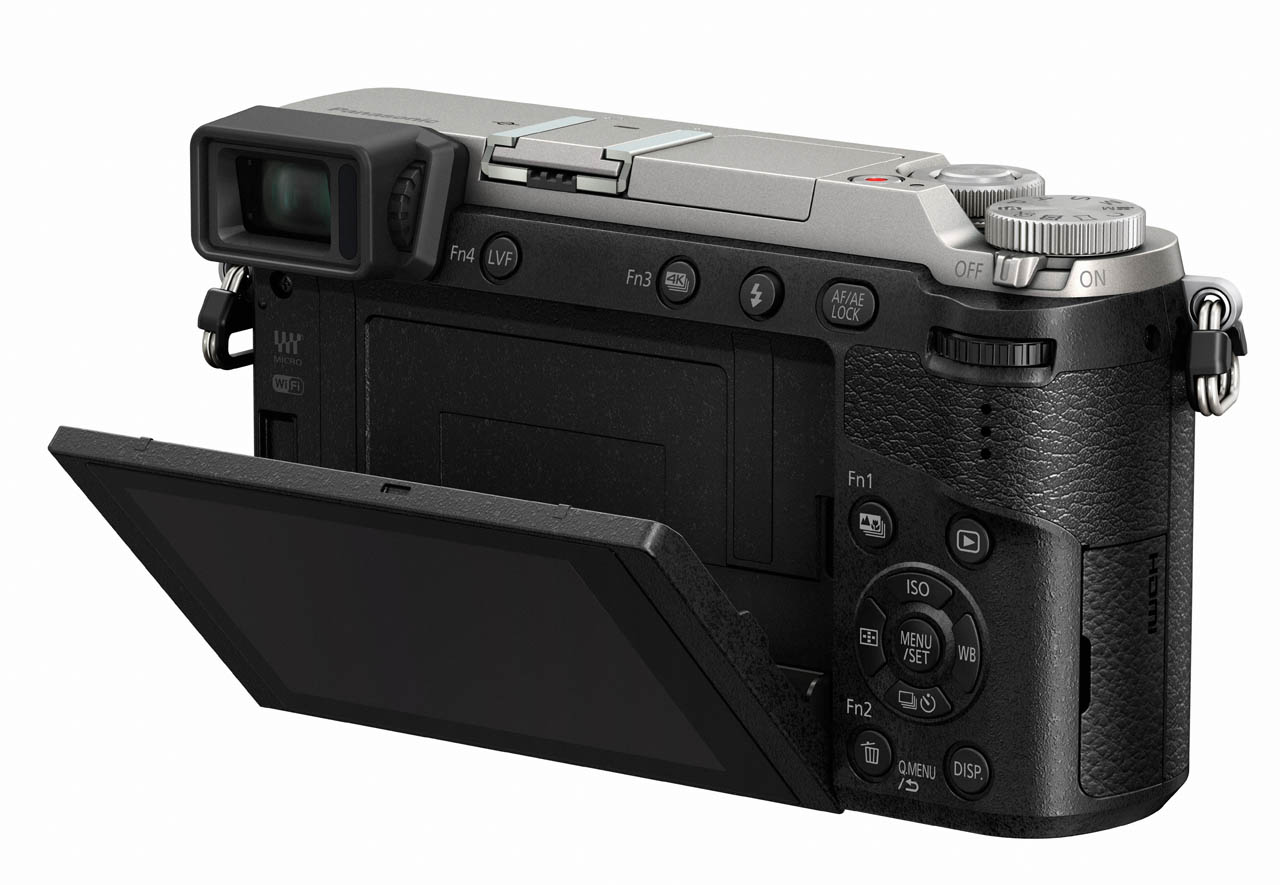 The LUMIX GX85 integrates a LVF (Live View Finder) with 2764K-dot equivalent high resolution and approximately 100 per cent colour reproduction. This 16:9 Wide Screen LVF boasts approx.1.39x / 0.7x (35mm camera equiv.) magnification and 100 per cent field of view. The new three-inch large, approximately 1040K-dot high resolution static-type touch monitor with approximately 100 per cent of field of view tilts up by 80-degrees and down by 45-degrees which makes shooting in either high or low angle even easier.
Thanks to Wi-Fi connectivity, users can connect the camera to a smartphone or tablet to expand flexibility in shooting, storing and sharing images. Also, Panasonic's dedicated application software Panasonic Image App for iOS / Android allows Kiwis to shoot, browse and share images remotely.
The LUMIX GX85 comes with a thick, solid grip for stable holding even in one hand. The front/rear dual dial system enables direct setting – for example, users can adjust white balance with a front dial and set ISO with a rear dial while choosing the shutter speed or seeing the noise effect, which is helpful in complex lighting situations.
The LUMIX GX85 can be purchased at the following retailers from mid May 2016.