New Zealand singer-songwriter Gin Wigmore has released her highly anticipated fourth studio album titled, Ivory.
An incredibly dynamic collection of twelve songs that borrows from the best of Gin's back catalog while simultaneously showing tremendous creative growth. Long-revered for her command of emotive melodies and carefully crafted pop anthems, Ivory represents arguably the best record to date from the award-winning artist. Featuring singles "Hallow Fate," "Beatnik Trip," "Dirty Mercy", "Cabrona" and"Girl Gang", the release succeeds news of her US tour dates and the animated video for"Girl Gang" dropping.
Gin had this to add about the release of her new record:
"My brand new album IVORY has just come out. I gotta say, it does feel pretty damn fantastic to have this album finally make it into the palm of YOUR hands instead of only mine. Like every piece of music I make, it is the vulnerable expression of lyrics and the cathartic nature of melodies that makes the process of making an album so uniquely awesome. This album is no exception to that process. However, this particular album is different in that it truly felt like it came together and knew its own destiny with or without me. It was a zero pressure album to write and record, and had me digging in to a wide variety of sounds and feels (mainly to satiate my short attention span!), to make way for an expansive sounding album that I am very proud of. So, with that said, I sincerely hope you love it as much as I do. All my love, Gin. Xo".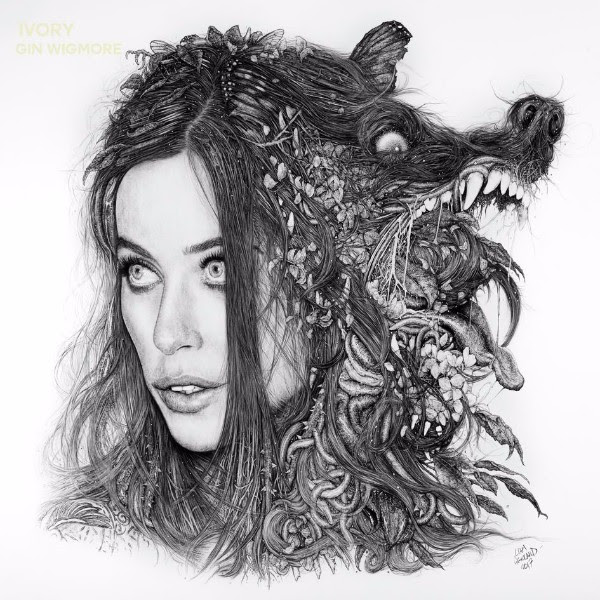 Last Friday, Gin unveiled the final chapter in her exciting new #GIRLGANG project with the release of the video "Girl Gang". Produced and animated by Ewen Farr, the video features animations of the following inspirational women – Sojourner Truth, Emmeline Pankhurst, Marie Curie, Helen Keller, Josephine Baker, Rosa Parks, Édith Piaf, Maya Angelou, Yayoi Kusama, Valentina Tereshkova and Malala Yousafzai.
With #GIRLGANG, Wigmore hand selected five different artists to create exclusive and original pieces inspired by five singles from Ivory. The #GIRLGANG project is designed to highlight and celebrate fellow women and to find a new way to have an experience and connection with music through a variety of artistic formats. Empowering, creative and defiant.
The new album, Ivory, follow's Gin Wigmore's third album Blood To Bone, which was met with praise around the world including a nomination for Best Live Act at the 2015 MTV EMA's and the award for Best Female Artist at the 2015 NZ Music Awards.
In 2013, she released Gravel & Wine, which spawned hit singles "Man Like That," "Black Sheep" and "Kill Of The Night" and in 2009 the release of her debut album Holy Smoke. Both albums reached #1 and multi-platinum status back home in New Zealand.
[rns_reactions]