Where else but in Australia, Billy Birmingham has often asked, could a spoken-word, sports piss-taking comedy artist spend nearly three decades at the top of the charts, right alongside the Barneseys, Farnseys, Kylies, Oils, Madonnas, Chisels, U2s and other international music royalty.
The 12th Man's much-loved comedy masterpieces have mainly focused on cricketing and commentating legend Richie Benaud and his fellow Channel Nine cricket commentators, but his Wired World of Sports albums also feature a menagerie of sports presenters and sportspeople from around the globe.  Into their collective mouths, Birmingham has put words their mothers would probably have washed out with soap, as well as quips, comments, twists, stumbles, asides and observations that a commentator would never, ever dream of unleashing anywhere near a microphone.
Such has the 12th Man cult become over the years that many of his most inspiring utterances have become part of the language. Kids hurl them across playgrounds, adults across workplaces and sporting fields.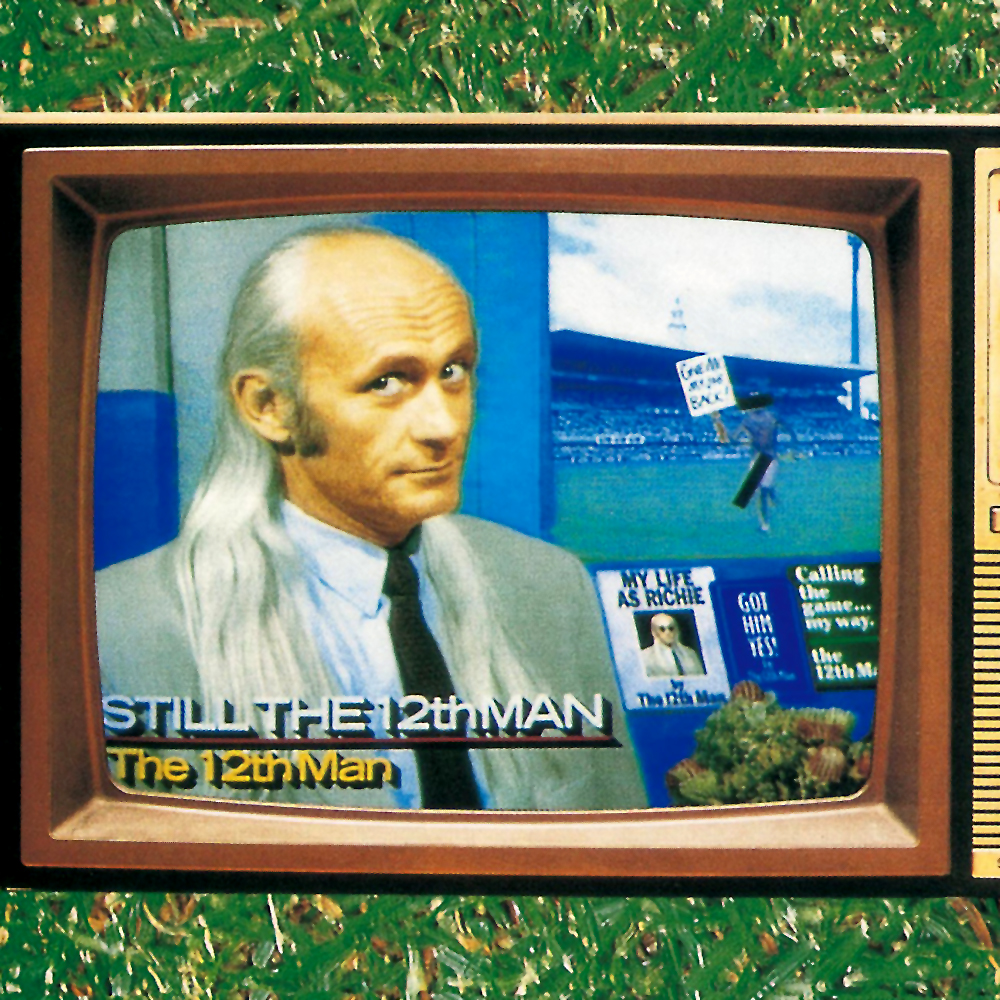 From the legendary scenes featuring Bill and Tony going at each other in the commentary box, to the outrageous Player Comfort measuring device called the 'scrotometer,' to Big Merv's Big Guts, to Johnny Tapp exploding, Bill Lawry's nose surgery, Kerry Packer from heaven, in bed with the Benauds and so many more. And, of course, the scene where a player suffers a horrible injury after his team mate throws a high five 'willy nilly' and misses, and gets him straight in the eye. 
So, if you're a bit of a 12th Man fan (or you know a 12th Man fan), and you feel like taking a funny, nostalgic little trip back through the years, remembering where you were and how old you were when each new 12th Man album came out, recalling your favourite lines from each record and which voice you could do the best, then welcome to the full line up of The Twelfth Man recordings on streaming platforms, for the very first time.