Having played Helsinki's internationally-renowned Flow Festival around the release of their first Butterfly EP, their first album will be released within two parts. The band has since been picked for Music Finland's Fast Track Export Accelerator Program that coaches talent they believe are poised for international success.
This year has already seen the band releasing the singles 'Drains' and 'Powder' (a re-release by Kitsuné Musique) showcasing their bold new sound, which keyboardist Mikael Myrskog describes as "a combination of good pop melodies, and a space / fusion / house blast".
Drummer and producer Aleksi Kinnunen says: "feelswithcaps is a band where the different strengths of each member are strongly represented – Sofi's pop-songwriter-background, Mikael's jazz skills combined with a passion of synthesizers, and my experience on house / techno music. We've worked on this combination since I joined the band a few years ago. We wanted to create a clearer sound for this album, and wanted the music to be a bit more dance-y, because it felt natural. The album has a certain kind of dark, northern melancholy to it but is still hopeful and something you can dance to. A night drive that takes you to an intimate club in a small town, lit with neon lights."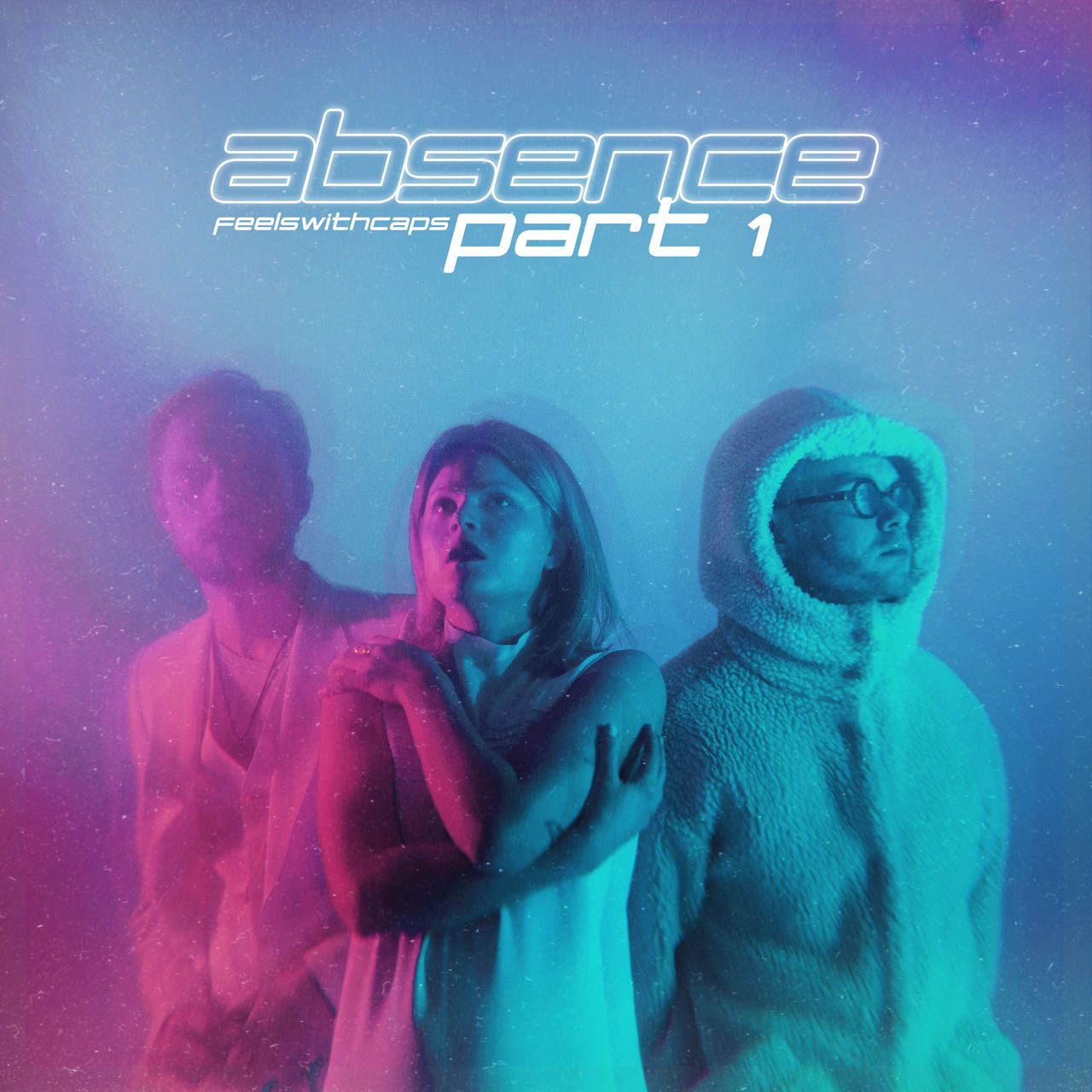 Thematically, a lot of the songs are about relationships and romance pain and struggling with the world when you're growing up through your twenties. It's a collection of songs that have been written over a long period of time. Some at feelswithcaps' home in Helsinki, one in New York after spending hours laying in the music video room of a Björk exhibition and others in London where Sofi has lived for a year, a bit culture-shocked and deep in feelings. Singer and songwriter Sofi Meronen says: "They are like all my diaries put into one album. So, the lyrics tend to be about the biggest things in my life – love, pain, people I've met, and the settings are cities I've lived in – Helsinki and London."
The album title was something the band thought about a lot. Sofi kept writing words and sentences in her diary and when she opened it one day, she suddenly found that she'd written: 'Absence'. It was immediately clear to the band, that this describes the sentiment of these songs very well. Sofi: "There is something you're looking for, something you still haven't found. But you know it's there, somewhere, it's just absent at the moment. An empty space you know you're going to fill one day. That's basically my twenties in a nutshell – collecting experiences, trying to fill that space. And you'll try anything because you don't know what it is yet. Looking for _the thing_. Let's see about our next album, then…!"
feelswithcaps – 'Absence Part 1' is out now.
[rns_reactions]