Everything Everywhere All at Once follows the story about Evelyn, a laundromat owner in her mid-life dealing with where she came from and where she is going.
Never really committing herself to any of her dreams or interest, she goes about her day with a lack of enthusiasm.
The laundromat is failing and being audited, but yet she has dreams of expanding the business. All while her relationship is becoming strained with the rest of the family.
This seems like an ordinary start but when all hell breaks loose, the story becomes increasingly complex. It explains the world revolving around the main character, propelling the plot into motion.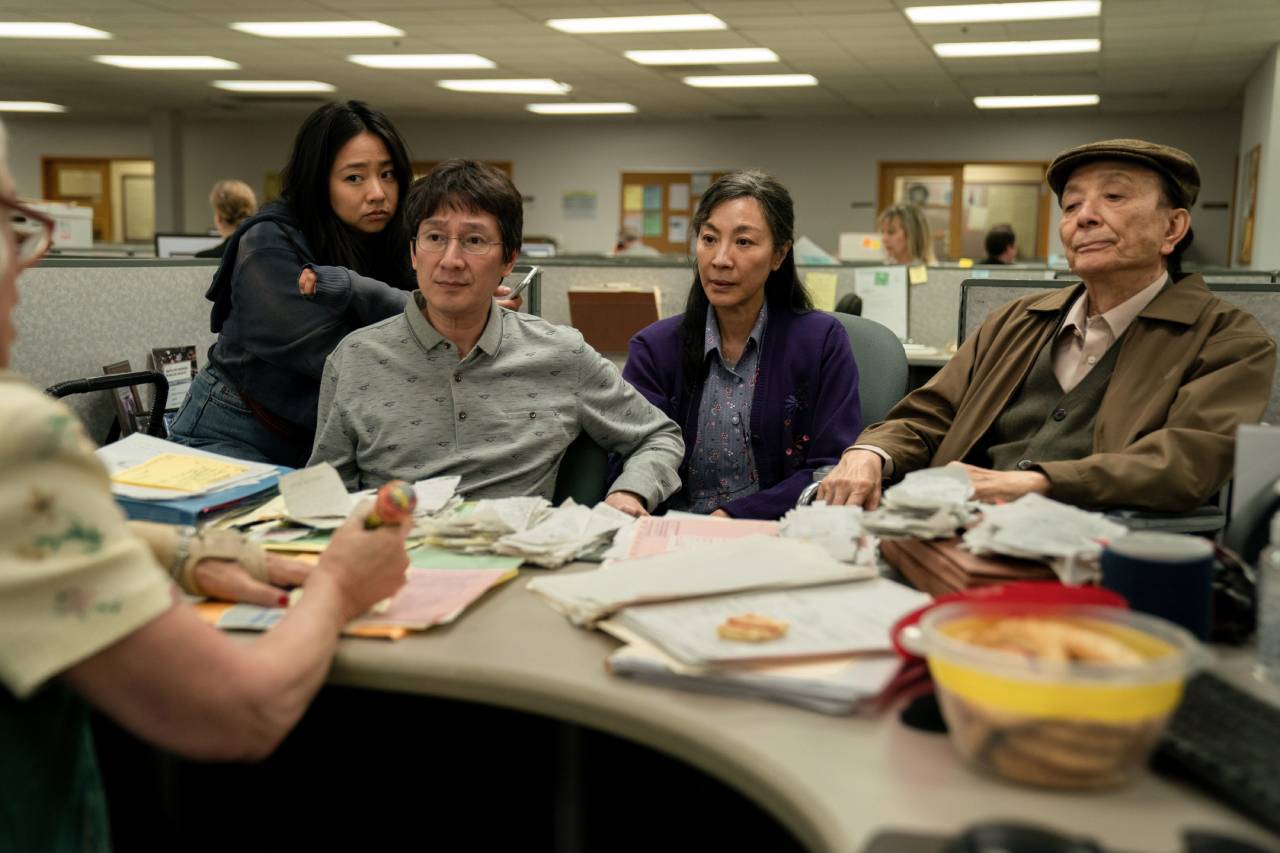 The narrative manages to be exciting and outrageously wild but reasonable within its own multiverse contexts.
It is anything but dull, it keeps you entertained and the punch lines are delivered at just the right pace to really make you laugh out loud.
The different lines of Evelyn's life are interesting and imaginative. She is both in admiration but also pity's herself when she sees what her life could have been. She taps into the other universes to harness the skills she needs to help fight off the bad guys.
You'll find that it's just like it says in the title. It can be a lot to process but it is captivating and you just roll with it, eager to know what craziness is going to happen next.
It does slowly tie the ends together as there is a core meaning behind it all.
Everything, Everywhere, All at Once feels like you're on an acid trip experience and there is no limit to what you can do and where you can go, that is what makes this such a fun film to watch.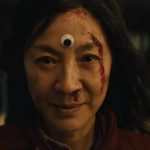 Everything, Everywhere, All at Once (IAC Films – 2022) Review
Film details
Year: 2022
Rating: M15+
Running Time: 139 MIN
Genre: Drama, Comedy
Director: Dan Kwan, Daniel Scheinert
Starring: Michelle Yeoh, Ke Huy Quan, Stephanie Hsu, Jenny Slate, Harry Shum Jr., James Hong, Jamie Lee Curtis
Production Studio: AGBO, Ley Line Entertainment, IAC Films, Year of the Rat
Distributor: A24, Roadshow