Life of the party? Sure, or BE the party wherever you are with a lightshow and booming bass pumping out from the JBL Partybox 110.
A moderately sized, but still portable boom box of a bluetooth speaker has been designed to be the soundtrack to your hoedown in nearly every environment and condition.
Rated at IPX4, the JBL Partybox 110 is splash proof. So if rain dampens the parade, you should be all good. If someones water bomb plunge in the pool is way too impressive, it can handle a splash or two.
Just don't party underwater.
The design of the JBL Partybox 110 sees you being able to mount your smartphone on top of the speaker which connects via Bluetooth and ultimately becomes the controller for the speaker.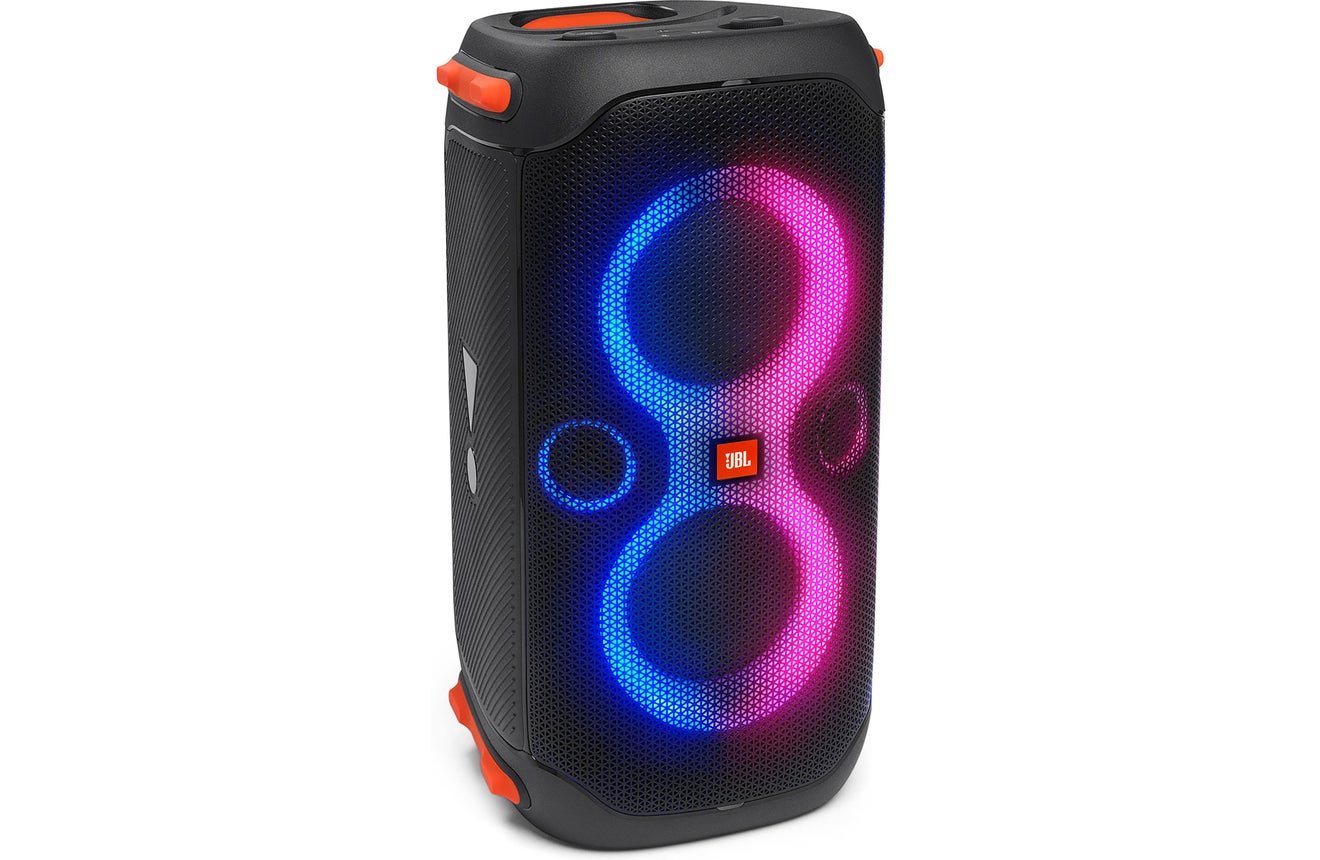 The builtin lighting array is fully customisable and synchronises with the JBL smartphone app which will pulse and change to the music, giving off the right ambience at night fluidly motioning around the two 5 inch subs and two tweeters.
JBL's Partybox 110 has a few ports too.
You can plug in a mic for those embarrassing karaoke sessions or a guitar to broadcast your own jams.
This also makes the JBL Partybox 110 your ultimate portable DJ for events, whereby you can pump up the jam, cut the music and MC via microphone.
The builtin bass boost will get the floor vibrating and those dishes rattling in your cupboard and as for volume… wow. Sure the JBL Partybox 110 is not a small Bluetooth speaker, but it's not an overly big one either – but it dwarf's its own size by the extreme booming it can belt out – up to 160 watts.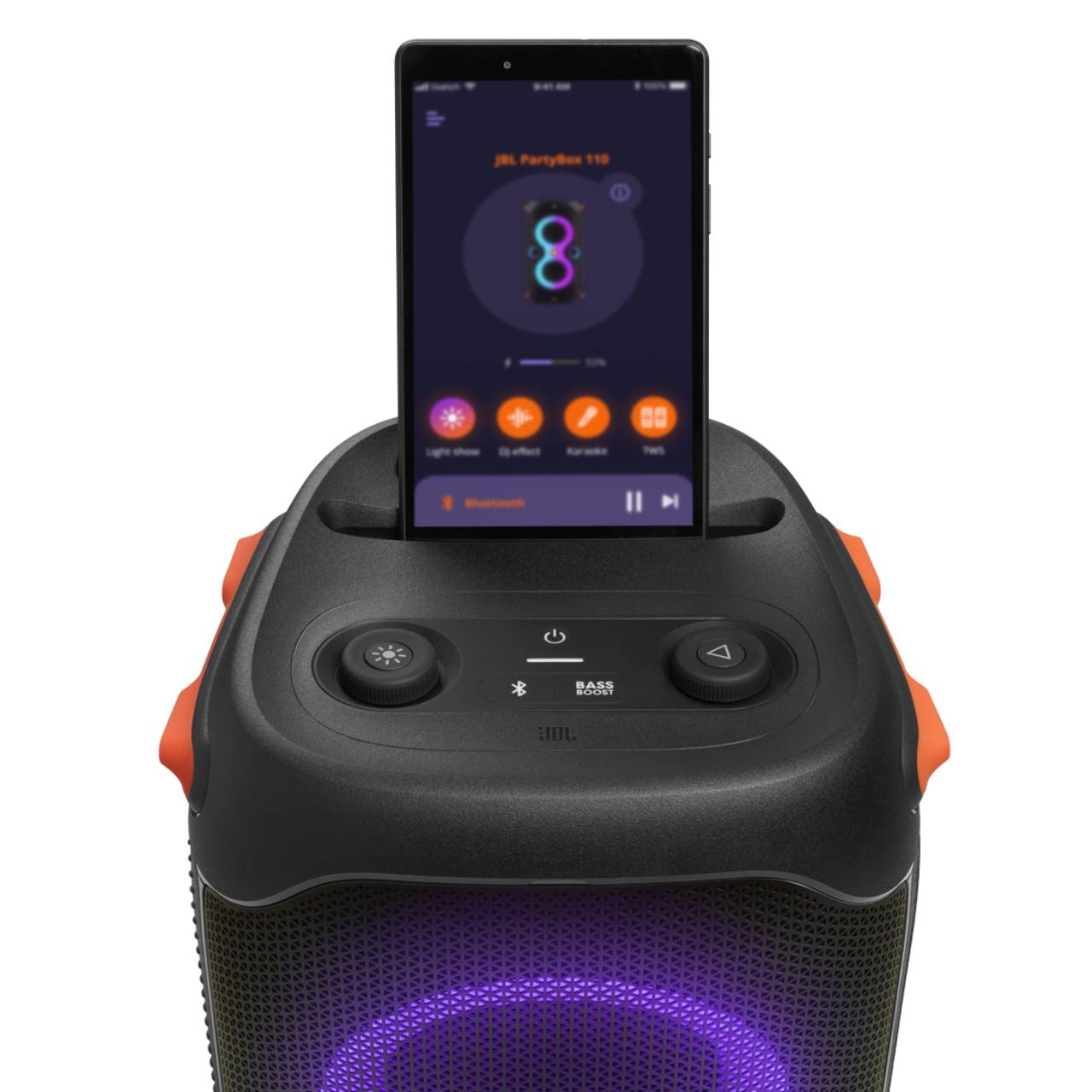 During my time with the Partybox 110 as tempted as I was to rank up the volume much to the probable annoyance of immediate neighbours, I turned it up enough to be able to hear it from the end of my driveway. That was nowhere near full tilt.
This makes this speaker super excellent for larger halls and venues and of course large open outside areas.
I did the same in an enclosed space (bedroom) at same volume. It was too loud and my entire house was vibrating. A teenagers dream bluetooth speaker.
JBL have built an astoundingly powerful one-stop party machine with the Partybox 110, but they didn't just stop there.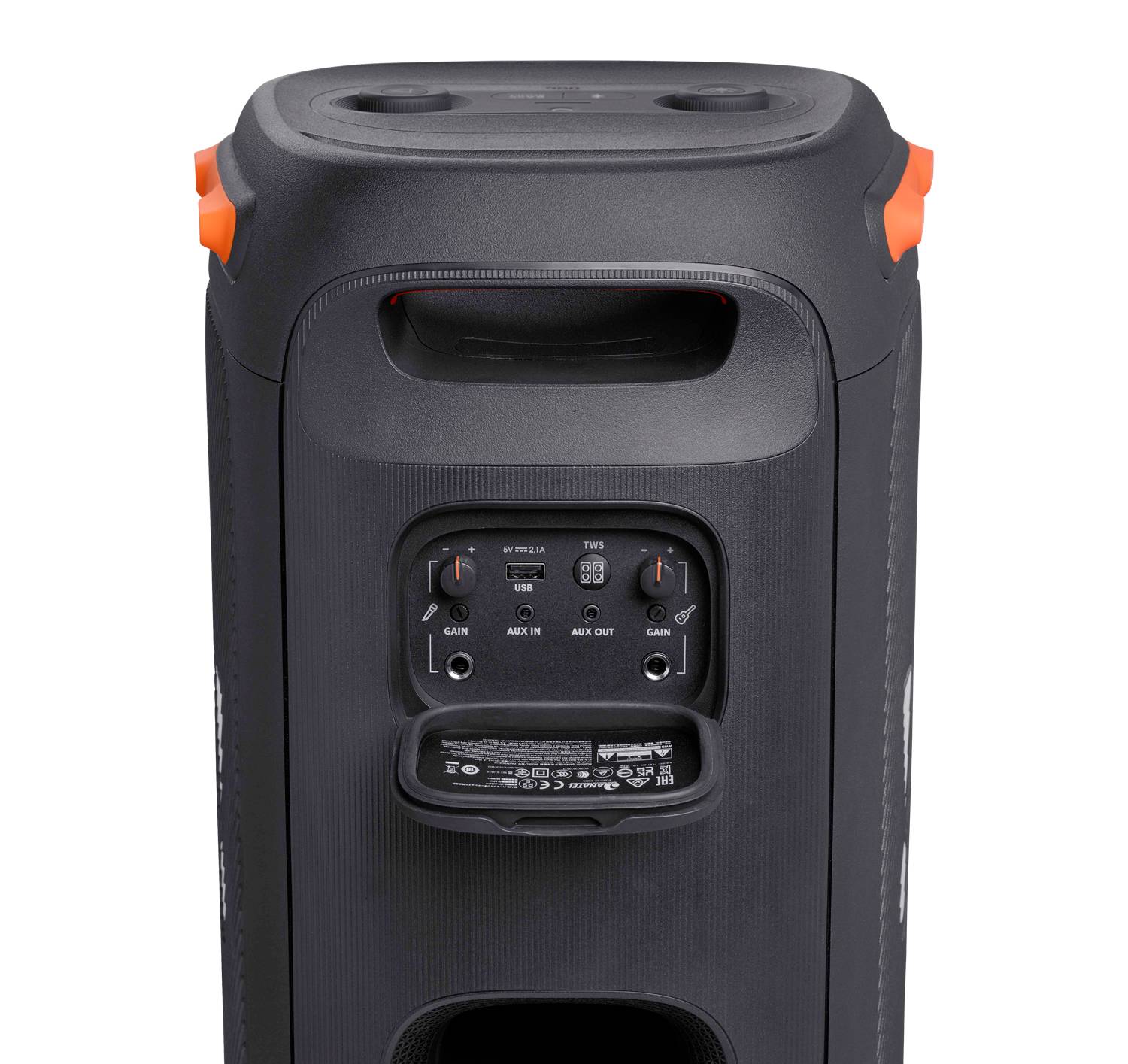 You'll get up to 12 hours of life from full charge, so there's no need to stop the rock. But be prepared if the speaker is dead flat – a full charge up takes over 3 hours (you can use AC power though).
The speaker also has USB and other than streaming music from a drive or stick you can also keep your phone or tablet charged (this will decrease your overall battery lifetime of the speaker).
As for overall portability, the JBL Partybox 110 is perhaps not something you'd want to use as a on-the-run boom box. It's definitely a place to place to speaker, weighing in at 10kgs.
JBL will truly have you partying hard, indoors, outdoors, anywhere and with 12 hours of life the JBL Partybox 110 will likely outlast the crowd.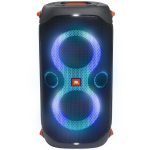 JBL Partybox 110 Review