A decade in the making.
Bohemian Rhapsody the biopic film is championed by Roger Taylor (Drummer, Queen) and Brian May (Guitarist, Queen) that heralds the start up of the band, formerly known as Smile and the killer Queen himself, Freddy Mercury's inception, influence, fame and iconic talent, covering events up to their show stopping performance of Live Aid in June 1985.
From just a bunch of Uni students that cobbled together songs and did covers, when the lead singer of Smile left the band Roger and Brian needed to find a replacement. Freddy (played by Raimi Malek) pretty much positioned himself in to the lead with a car park, one song rehearsal.
It wasn't long until Smile, became Queen and Freddy (as we all know and love him) changed to his stage name (and also legally), from his birth name Farrokh Bulsara, having been a refugee from Zanzibar.
Strict parents, especially a traditional father who worked as a book keeper at London's Heathrow airport, Farrokh worked as a baggage handler at the Terminal and submersed himself in to his love of music in any spare time that he had.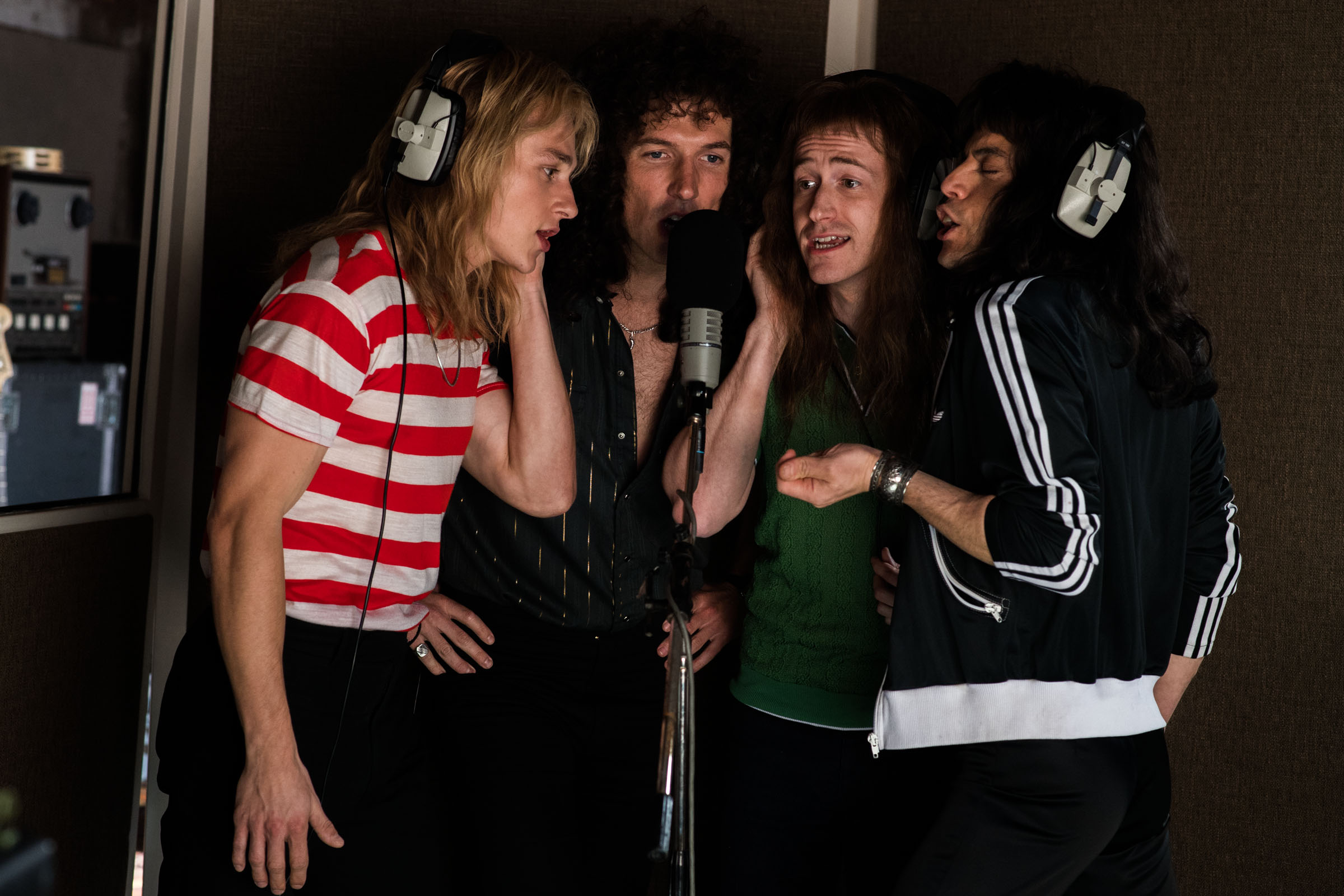 It was during the time of joining Smile that Farrokh met someone that would change his life and no matter what, always be at his side, from relationship to a friend that no one else in his life could compare to, Mary Austin.
It was while on tour with the band now called Queen and by this stage John Deacon, another University student had joined on bass, that Farrokh, now legally called Freddy Mercury, began to realise and struggle with (initially) his bi-sexuality.
The film is a mostly accurate portrayal with two members of the band being Executive Producers and long time band manager; Jim Beach also being on the Production team. Thee are some noticeable timeline shifts, such as when Freddy was diagnosed with AIDs (it was 1987 – two years after Live Aid).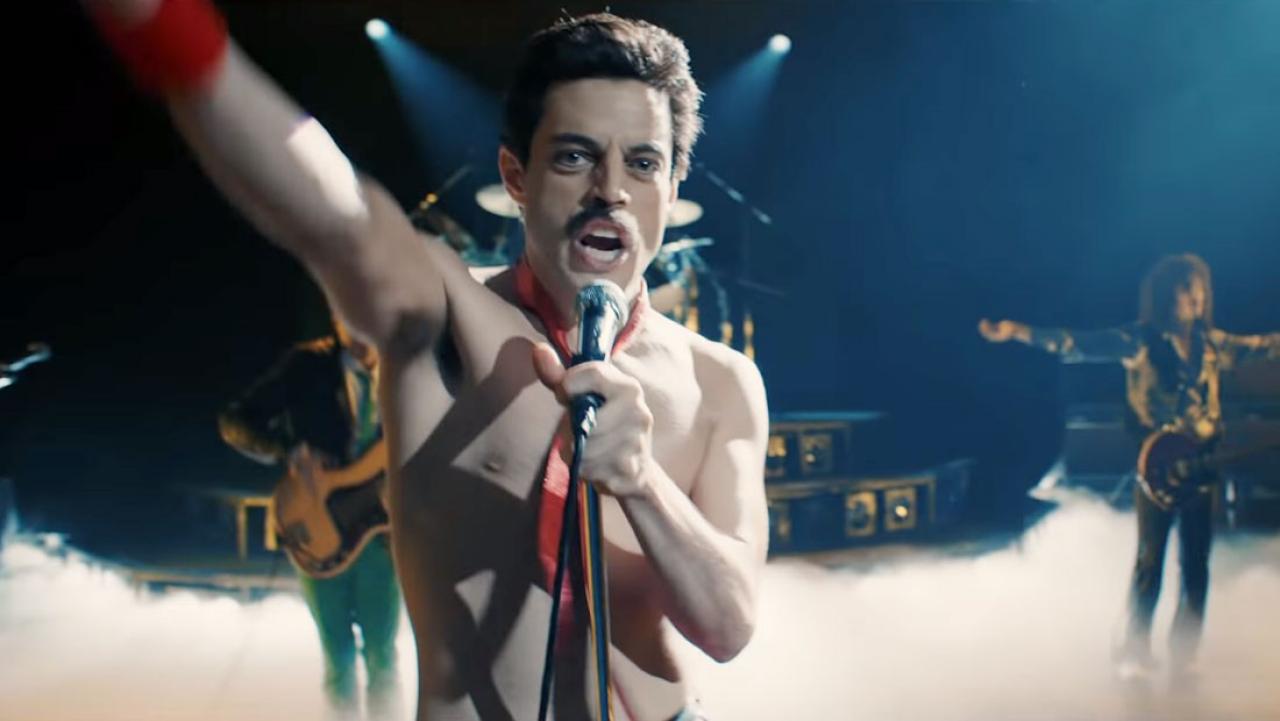 Titled after Queen's experimental yet signature song Bohemian Rhapsody (aka 'Freddy's thing') which their record producer, Ray Foster (Mike Meyers)  refused to have aired, (deemed it was too long for radio) and when eventually released was slammed by music critics globally at the time. As we all know and was predicted by the first radio DJ at the time to play the song; Kenny Everette – it has become a rock anthem that has never and will never be matched. Ever.
The film is a total gloves off raw look in to the trials through the 1980's as fame and influence from different avenues including the then Manager of Mercury; Paul Prenter shaped Freddy's existence and eventual death of AIDS on the 24th of November 1991.
20th Century Fox really know how to take out a year with a bang. Last year's finale was The Greatest Showman – this year; Bohemian Rhapsody.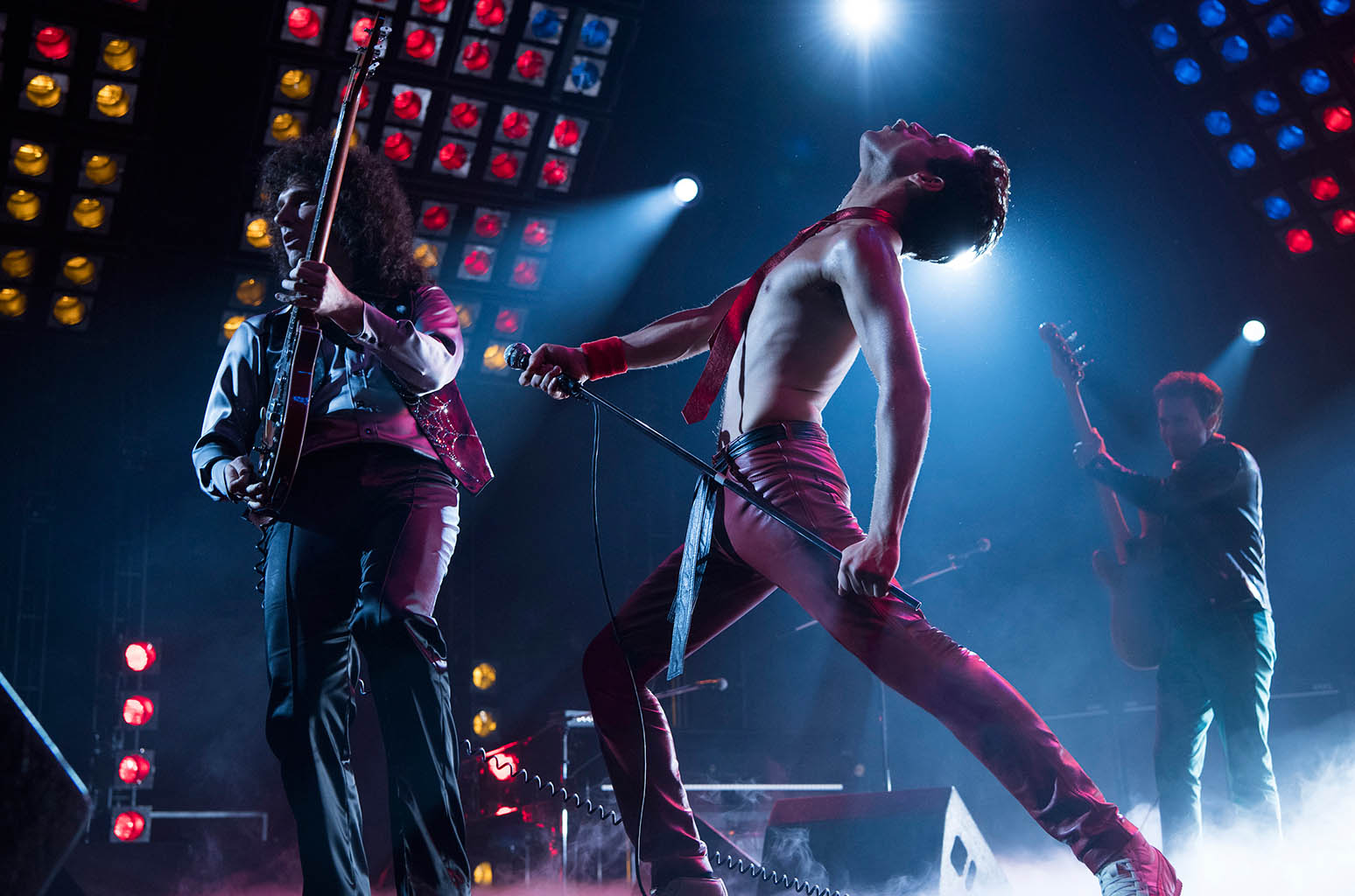 We all know the songs, know the band and love Freddy.
Fan of Queen or not, there's no denying they rocked us through the '70s and 80s. Doing what they did how they wanted to do it. Sometimes experimental, always a bit risque and never the same as any other rock band. Interacting with the mass sized audiences making them feel the rock and be a part of it. Stadium after stadium, album after album.
Let Queen rock you one more time in Bohemian Rhapsody. The best film this year and totally worth the ten year wait.
[rns_reactions]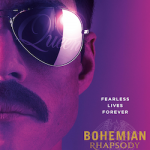 Bohemian Rhapsody (20th Century Fox) Review
Film Details
Year: 2018
Rating: M15+
Running Time: 134 MIN
Genre: Drama, Biography
Director: Brian Singer
Starring: Rami Malek, Lucy Boynton, Gwilym Lee, Ben Hardy, Joseph Mazzello, Aidan Gillen, Tom Hollander Mike Myers
Production Studio: 20th Century Fox, New Regency, GK Films, Queen Films
Distributor: 20th Century Fox</p