I know what you're thinking, Our Last Crusade or the Rise of a New World is a lot of names for one title.
I agree, it somehow says so little with so much, which is unfortunate because behind the title is a really solid show.
Our Last Crusade or the Rise of a New World is set in a world of warring nations.  One side has astral mages who are powerful magic users. The other side has advanced technology and spoiler: they really don't like each other. They have fought for generations with no end in sight for their hatred.
We are initially introduced to Iska who is a young soldier from the technology loving empire.  He lets a young and scared astral mage out of her prison cell.
We aren't told why he does this, but basically, because he isn't a dick. He then gets to spend a heap of time in prison himself. A while later he is given the opportunity to reduce his sentence by going out and taking out an important target, the Ice Calamity Witch. Given he is a young soldier, this is a no brainer and he accepts the challenge.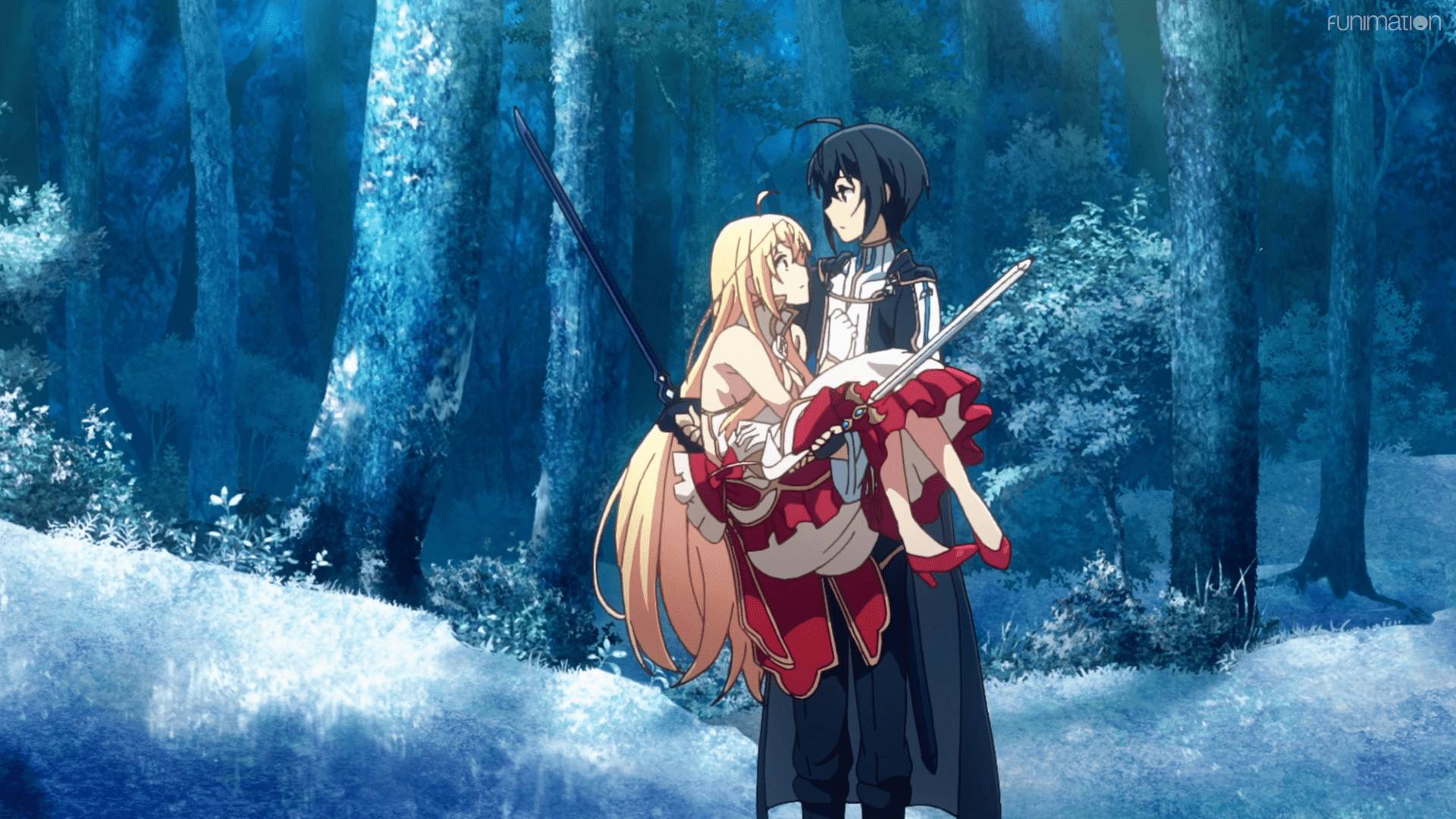 His team and he venture out into the wilderness where they get attacked by some mages.  He knocks them out as opposed to killing them, because again not a dick, and comes face to face with a powerful witch.
The Ice Calamity Witch gets all powerful, at one point slips, and is caught by him and he puts her down.  They have a weird interaction and go their separate ways.
They then encounter each other in a less battle way, and instead in a neutral city where they have gone to watch a show. They have a little verbal confrontation and go their separate ways, two separate ways to the same restaurant where they are fortunate enough to have the same table.
These early episodes can be a bit… incredibly cliche, but it is worth sitting through.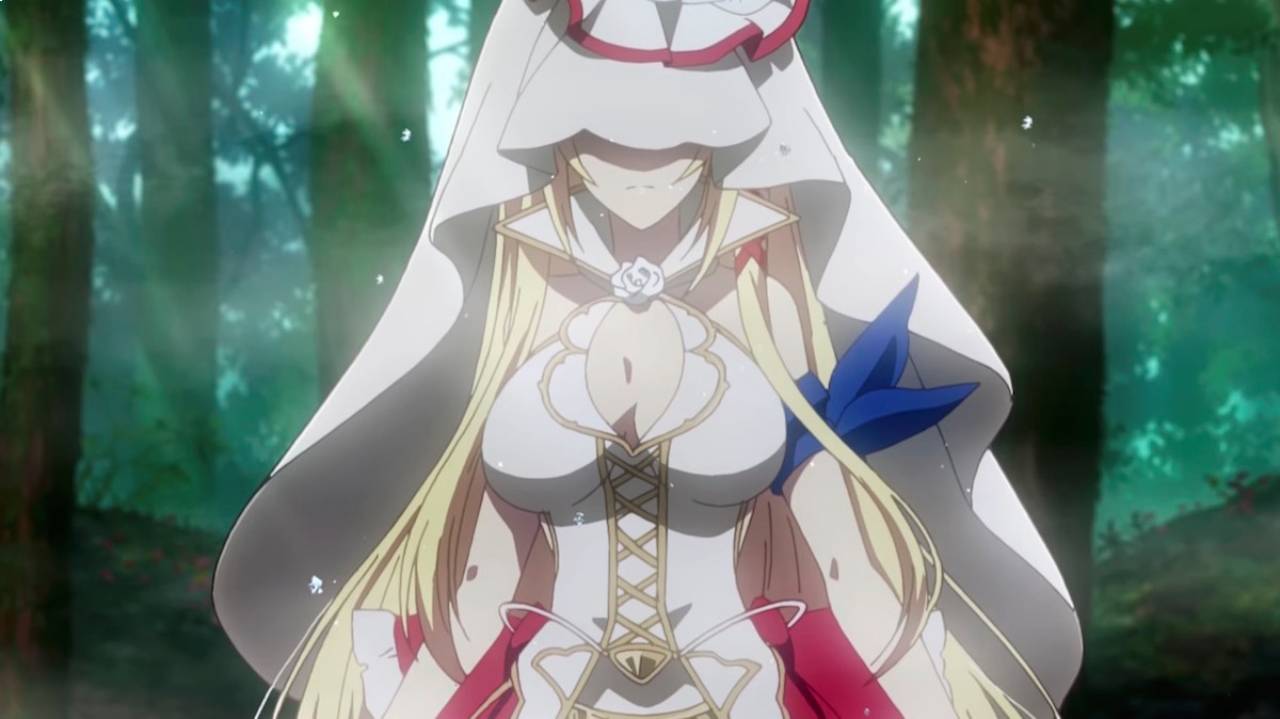 Basically the series develops as Iska and Aliceliese, as we know her now, build a relationship, while their worlds are at war and they have their own duties to their nations.
We kind of discover how both are out of control, and their allegiances and their relationship collide. In some ways it isn't the most unique story, but then the way they mash these ideas together becomes its own awesome thing.
Like it won't blow many fans away, but it is a very enjoyable watch.
It has some dumb anime tropes, like Aliceliese spending more time than necessary being naked. The necessary amount of time is no time, but it is an anime so of course it has her in a hot bath, thinking about him after the first experience.
Anime gonna anime.  It isn't graphic, but still not necessary.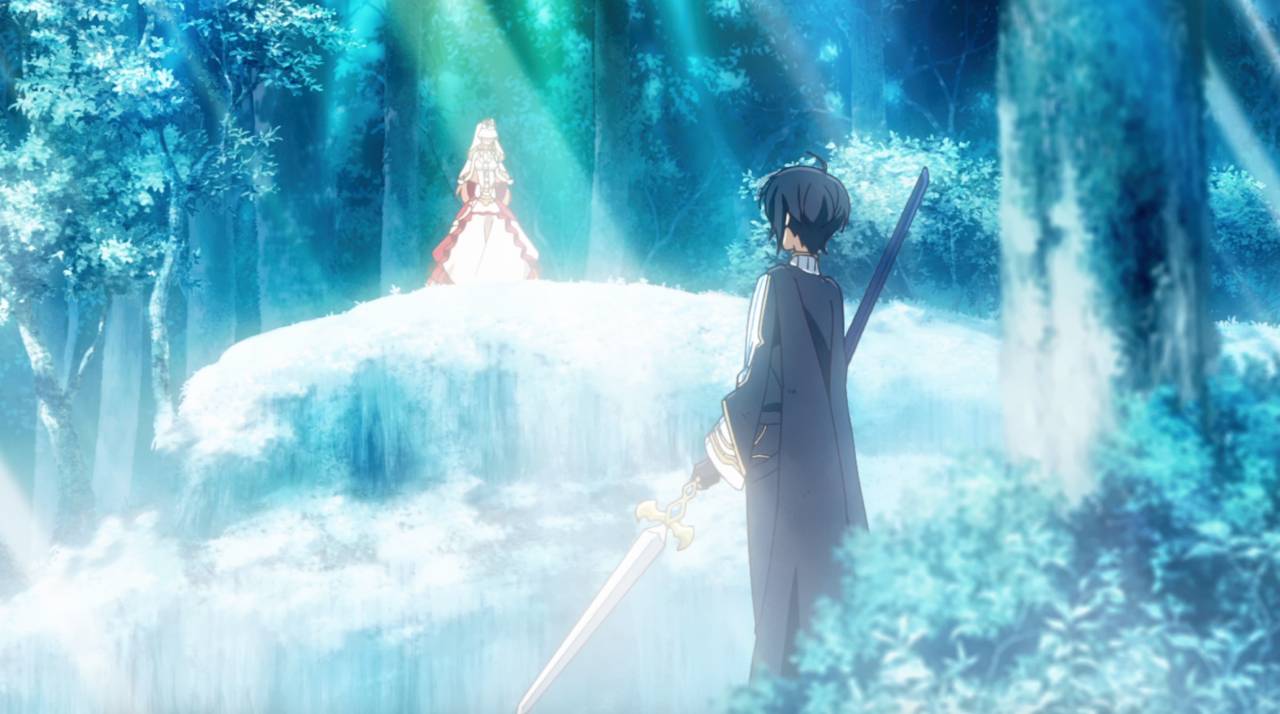 The Limited Edition comes with a really tidy art book and a fabric poster.
This makes for a really nice edition of this great series. Special Features come with the normal textless opening and closing credits, but the best bit is a Magic vs Science special. This is hardly scientific, instead it is the voice actors basically having a debate on what is best.
It's silly, but fun.
Our Last Crusade or the Rise of a New World is an incredibly long name that I keep forgetting, which is unfortunate because the show isn't nearly as forgettable.
The nice blend of a cheesy love story, and heaps of other cheesy anime tropes and some solid action makes the show a very pleasant experience.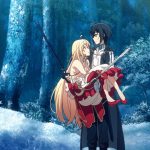 Our Last Crusade or the Rise of a New World (Bluray) Review