Movies can be a really powerful way to tell a serious story.
By taking us along for the ride, and the use of good actors allowing us to empathize, can really shine a light and help an understanding of historical events.
Well Steve McQueen decided to make five outstanding movies, and release them as a series called Small Axe.  Make no bones about it, each episode in this series is a standalone movie between an hour and 2 hours, and each of them on their own feet, are serious quality.
In other words, watch Small Axe.  Like now.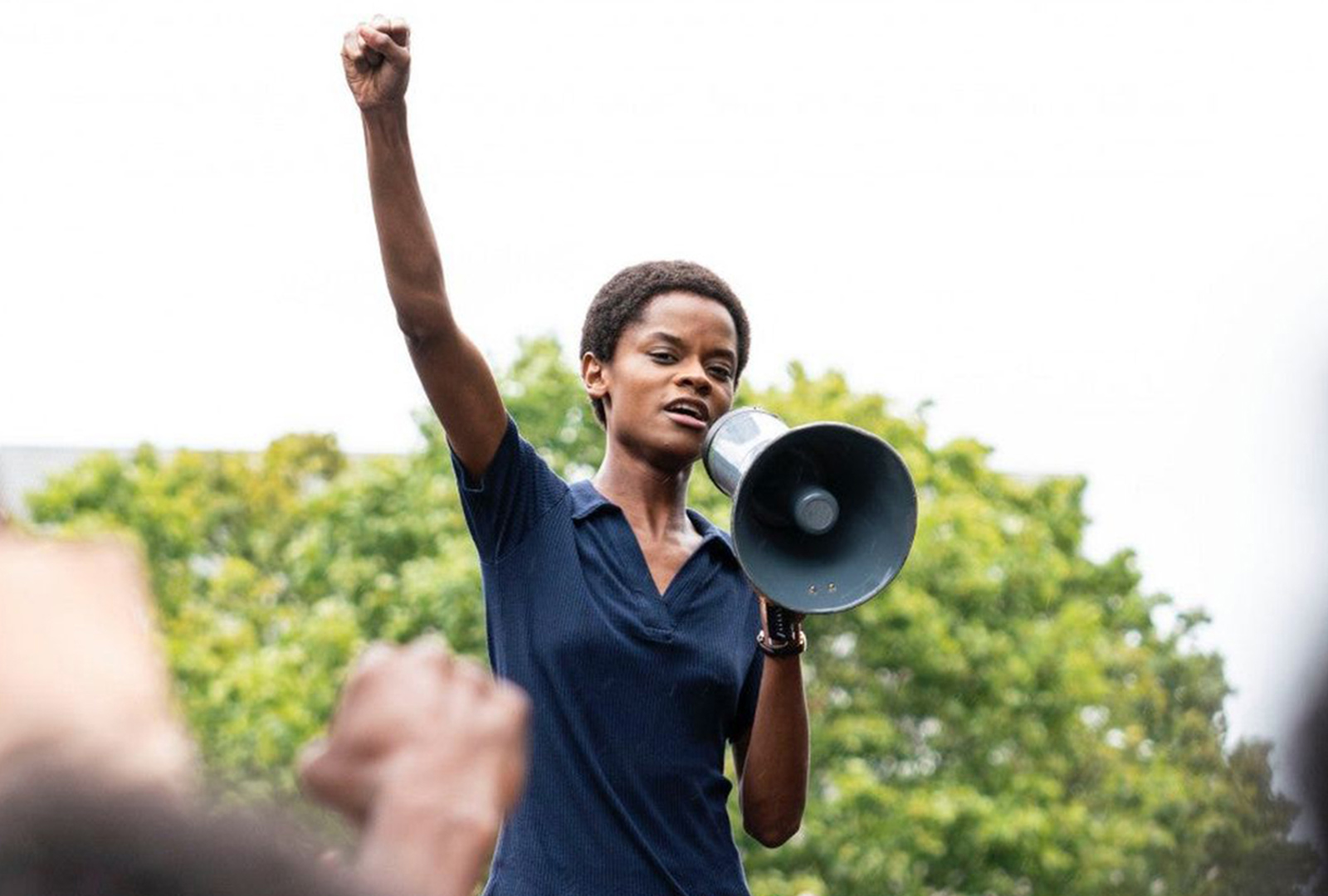 The first movie in the DVD set I watched was Mangrove.
This tells a story of a new restaurant in the late 60's called Mangrove in a West Indian community in Notting Hill.  Police have been, well you know, they were being white people. And by that I mean they were harassing the restaurant and harassing the people, and specifically the proprietor Frank Crichlow, and conducted a bunch of raids. These raids of course make people scared to go to the restaurant and so Frank find himself on the brink of financial ruin.
The community organises a protest against police harassment, and the police do… you know… harassment. It winds up 9 people being arrested and brought forward with the charges of rioting and affray. That means fighting, don;t worry I had to Google it too. Then the movie follows their journey through the court rooms, and the interesting way that the 9 defendants use their platform to bring the issue of racism into the courtrooms.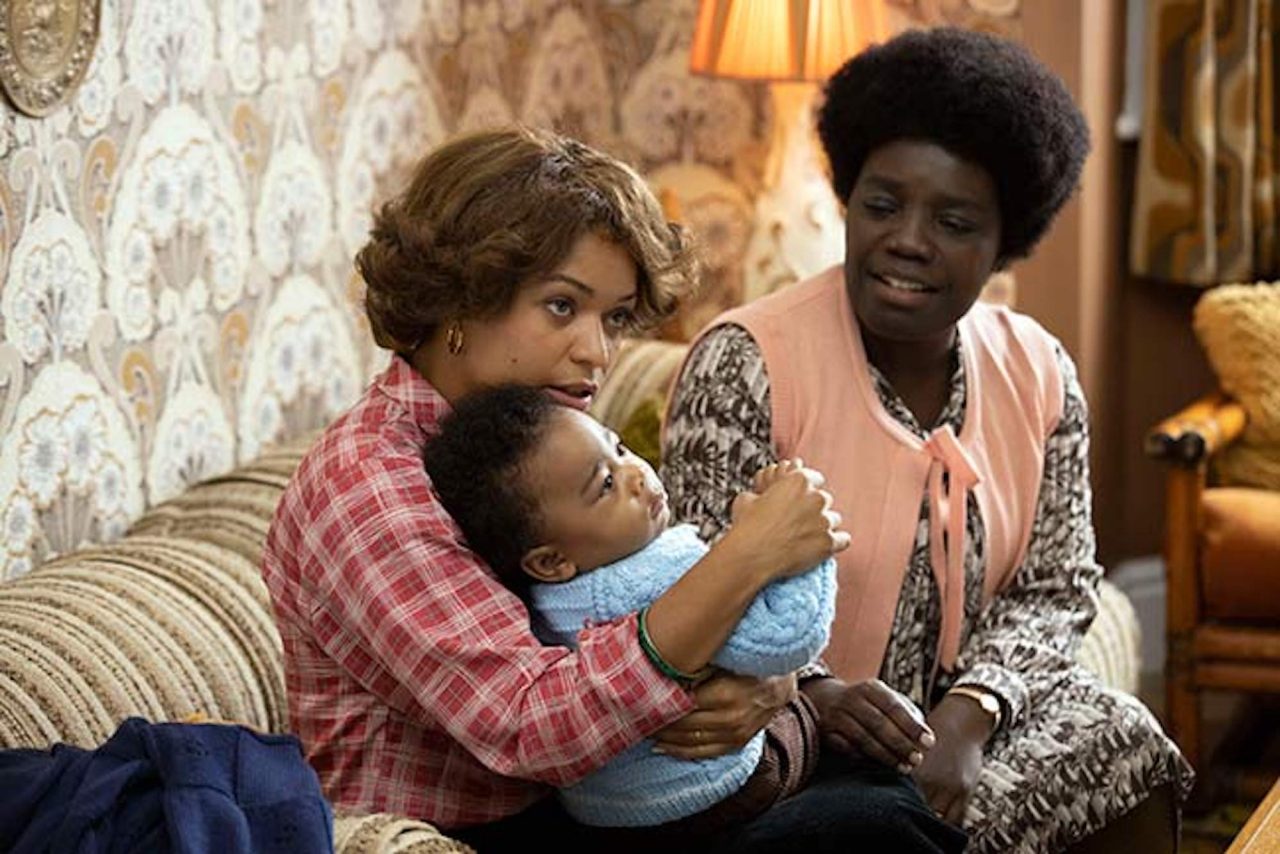 I had never heard of this story before, and I have to say, Steve McQueen and the actors involved really brings this story to life in an impactful and powerful way. There were some actors I had never heard of before like Rochenda Sandall who were incredibly powerful, and ones I had like Letitia Wright who was also incredible.
Frank is portrayed by an actor Malachi Kirby who has been in movies before, but with his acting I wondered if he was a stage actor. A quick Google and yup. There are some scenes where he over-acts a bit, but also in those scenes, my god that man is captivating.
Even when I thought it was a little over the top I was still drawn into every word.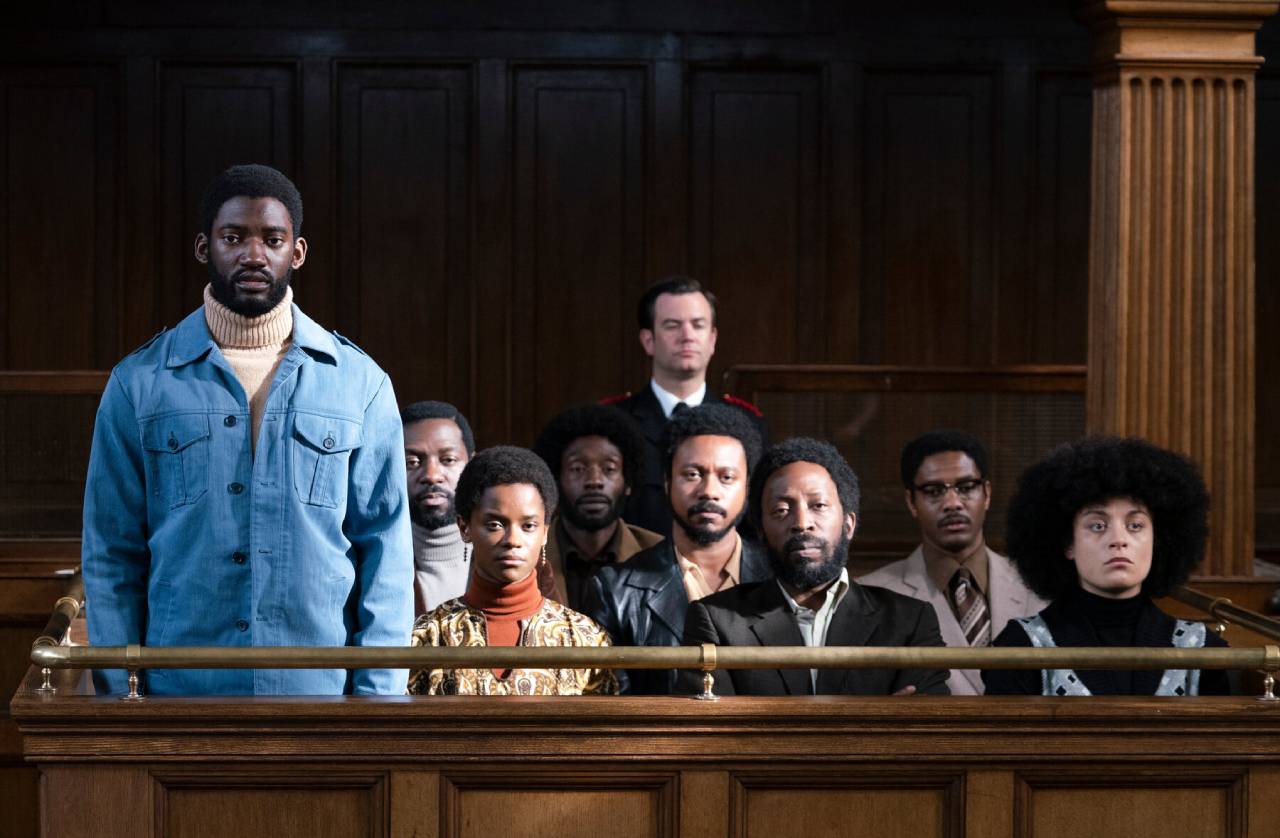 The acting was consistently excellent, but you can't take away from the director here.
A specific scene comes to mind where the Mangrove has just been raided.  The scene is chaotic and frenzied with so much going on as all of the people are hauled away by the brutal police. Here we are left with a scene on the floor of the restaurant where a bowl is left rocking back and forth. It does this with the only sound being the bowl in a way that makes the chaos that just unfolded sit really uncomfortably.
So basically in short, Mangrove is an excellent movie and justifies the purchase of the collection on its own.  But there are 4 other movies in this series!
On the other end of the scale there is Lovers Rock.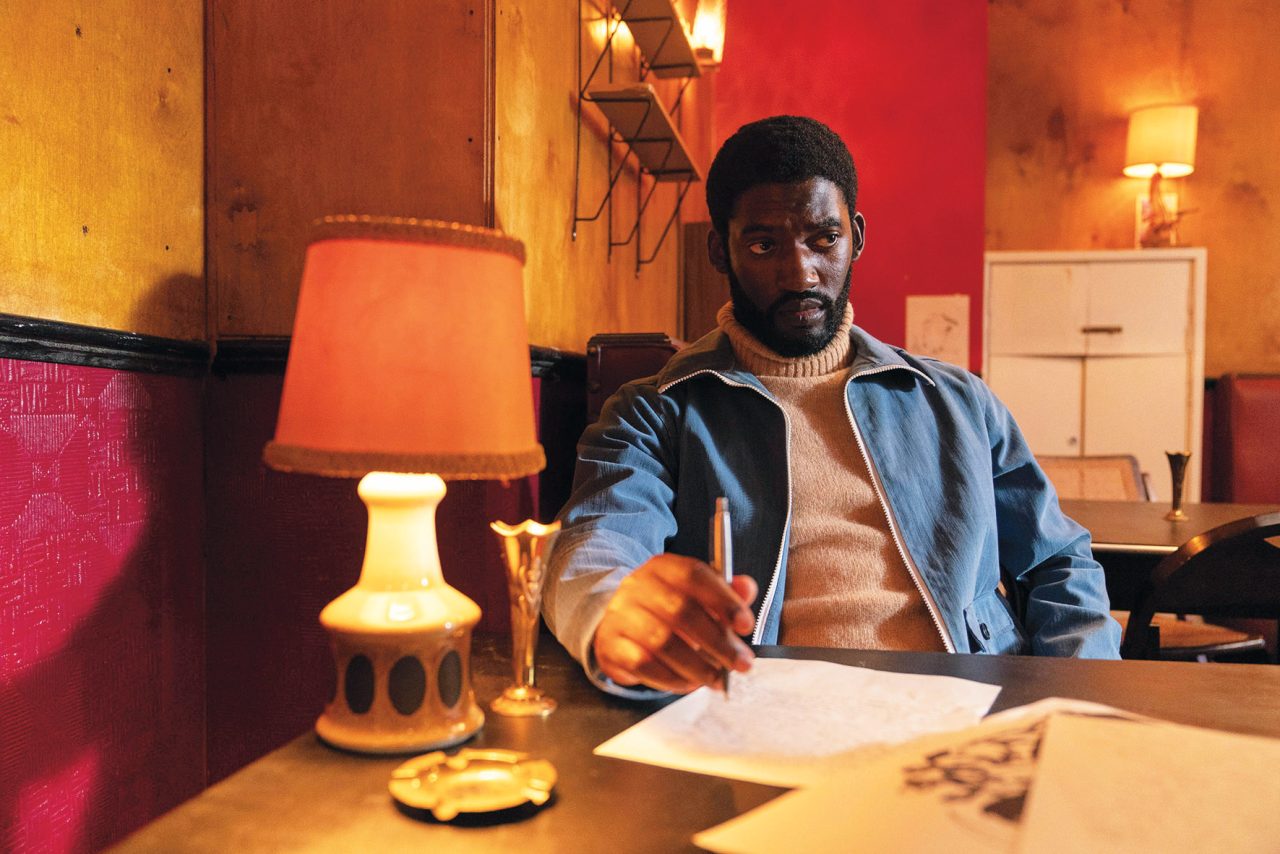 This is a short movie that is essentially a slice of life. It tells the story of a young couple that meet one night at a house party. Here we see what an 80's party was like, and we see a wide range of patrons in the night as the name progresses. It feels less like a story being told, and more of an experience of what those nights were like. It then wraps up with the meeting of 2 people.
It's an incredibly interesting movie and shows the range of Steve McQueen.
Now if I keep covering each of these movies then you will wind up reading for an hour, and that time could be better used watching Small Axe.
So in short This DVD set of films is an extraordinary watch.  The variety in actors, performances and stories makes it well worth anyone's time.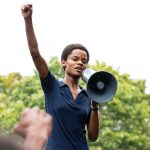 Small Axe (DVD) Review