When is an actor more than just an onscreen personality?
When they are the exceedingly astounding Danielle Lyn (Dani Lyn).
Artist, actress, entrepreneur and humanitarian, Dani does more than your average actress, a million things on the go at any given time having a more than full schedule.
Luckily for us Dani was able to take some time during the global pandemic lockdown to chat about her amazing talents, film and TV work, her life changing work in charities and more in a virtual distance interview from the States.
Shane: Hi Danielle, so lovely to meet you and be able to chat about yourself, your achievements and acting career. Please tell us a bit about yourself and how you got in to acting.
Danielle: Hi Shane! Thanks for reaching out and offering this outlet to chat! It's great to be part of how the world is adapting and staying connected while we're all in quarantine. How I got into this as a career… well, it seems like yesterday, but it's actually been over a decade on a professional level. I'd grown up performing and competing in figure skating, but I really fell into the industry in my teens when I was scouted at a book store café, and signed to an agent for modeling.
Did a brief stint working abroad, and was juggling design studies in art school, then at 20 years old I up and moved to NYC. Agents started submitting me for acting jobs, and I started bouncing between NY, the SE and L.A. for work. I kept at it, and here we are.
It's interesting to think of the years and experiences collectively as a career… I don't often think of it that way. Telling stories, traveling (which seems so distant now), being on set, at times learning from true artists and growing close to a few folks who've become family are the best parts. But ultimately, it's a job. They come and go. Learning that took time. It's an eclectic, uncertain way to make a living, and I've been very fortunate to be given a handful of opportunities, experiences and relationships that have helped make me more mindful, and more grateful.
Shane: You are active in the Rainbow Community (LGBTQ+), Women's equality and rights, homeless children charities on top of being an artist, designer, writer and former competitive ice skater – if you had to narrow it down which are you most passionate about?
Danielle: I so appreciate you knowing many of the causes I stand for! That is the better part of having had a few work opportunities, at times some have an interest in what's near and dear to the heart. Being authentic and taking a stand for equality, diversity, showing care unto others and the earth are my passions narrowed down. It seems like a lot, but it's reflective of the life I've lead; I try my best to learn from the time I've been given, to lend a hand, and my voice to the issues I advocate for.
Shane: Recently you starred in AMC's 'Creepshow' (Ep 04) and prior to that you have had active film and TV roles. What has been your most career defining experience to date?
Danielle: Creepshow truly has been one of my best experiences. I love those people!
Tricia Helfer, who stars in our episode as Lydia Layne is such a talented actor, and a genuinely loving human. She's become a really dear friend, so having that connection off the bat allowed for our work together to be play. Our director, Roxanne Benjamin is an equally stellar, talented person!
She has such an eye for detail behind the camera, especially directing the horror genre. A lot of fun on that set, and great friendships came of it. To me, that defines the work. And fans of the original films seemed to like the reboot series, so that's always rewarding. It's really exciting that more people will catch the show now that AMC is airing it in May (2020)!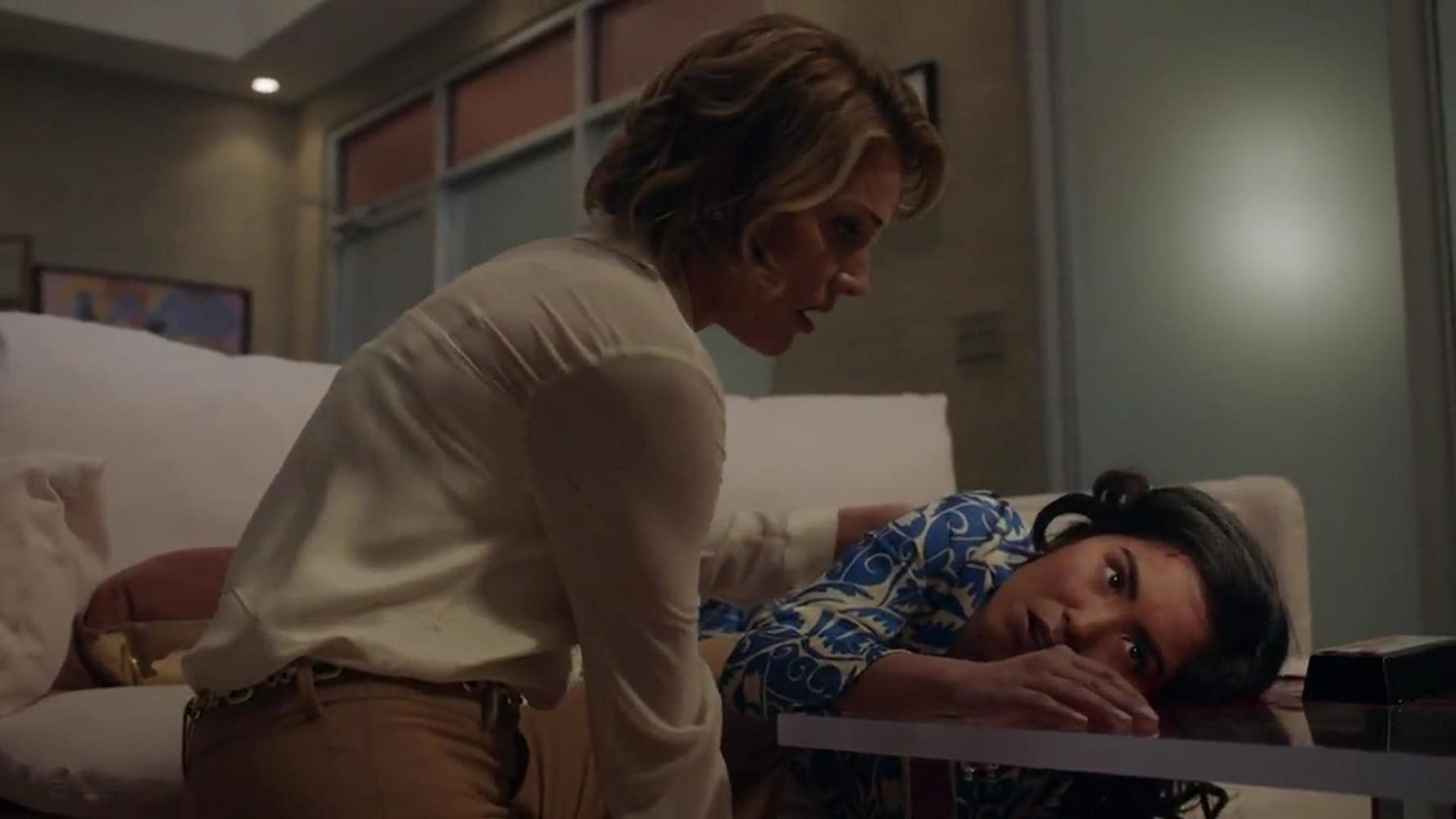 Shane: Being Filipino American you are giving inspiration and setting the stage for actors of diversity and mixed ethnicity to get out there and follow their passion. What challenges have you faced up to this point in your acting career?
Danielle: Thankfully during my time in the industry there's been a precedence for inclusivity.
We're seeing an abundance of new content being produced with opportunities for underrepresented groups to be equal players in stories. It has been a struggle to see where I fit, when and if I get called in to read for projects, etc, and my takeaway has been to not fall into the comparative trap to others opportunities. Through the years, I've read for more and more projects with roles written for ethnic characters. I've seen more casting directors calling in diverse actors, and finding places for them.
Historically, audiences really look to media for reflections of the era. There's responsibility in representing identity, dynamics and relationships, and the more inclusivity and equality we have in TV and film, the more we reflect the world moving forward. My hope is that more diversity that makes its way on screen, the more we represent inclusivity in our world. I feel strongly that is worth standing up for.
Shane: What is next up for you (that you can talk about)?
Danielle: What next! Good question.
Always on the agenda is creating, and making the best of this time in quarantine. As for acting, productions and our industry shutdown due to COVID-19, and it's looking like it will remain that way for the foreseeable future. Outside of industry, I'm trying to do my part giving back by sewing and donating masks to frontline healthcare workers; I co-founded Authentissimo (@authentissimo) a sustainable fashion line and vintage shop, and there's a lot in store for the brand. I write op-eds, and pen poetry. Currently working on a feature film script, and brainstorming a children's book series with an actor friend. Really making the effort to stay connected to my artistic community, and motivating one another to create and collaborate while we're apart.
Shane: And finally, what advice would you give to other talented artists and actors out there looking to follow their dreams in film and television?
Danielle: Don't follow. Do what makes you better in life.
If you choose to chase this industry, I won't sugar coat it, you'll get knocked down many times. I've found its best to keep to your own, lean on the few you keep close through all the ups and downs. Try not to identify yourself based on what work you've done, or have an identity crisis when asked the question of 'what do you do' or 'what would I know you from'.
Society has a way of making us one with our careers and job titles; try to be mindful of you so you don't lose yourself along the way, and whatever jobs come of the hustle, remember: it's a job. You're lucky to get it.
There's always a lot of people to be grateful to when you do. No job is the end all be all, or defining of who you are as a person, or your worth. Find immense gratitude when the calls come, and keep on living your lives to the fullest when they don't!!! For all of us, it's an integral time to navigate how we interact with the world and how we choose to learn from our experiences, and I hope you and your readers can relate and find comfort in some way.
Sending well wishes to all, please stay safe during this time!

A huge thank you to Danielle Lyn for setting aside the time for STG.
You can catch Dani on AMC's Creepshow (Episode 4) and keep up with her talents and humanitarian causes and achievements on Dani's official Instagram, IMDB profile and website.