For games, context, timing and audience are key.
The Wii U had an incredible line up of first and third party games that were sadly left unappreciated by the majority of gamers who had ignored Nintendo's first HD console. But with the equally incredible success of the Nintendo Switch to date, there's a huge new opportunity to take those games and release them again, as if they were brand new. For Nintendo tragics who were among those who played them on their original release, the releases are interesting but not essential, but for those who skipped the Wii U, they are providing a valuable harvest of interesting, polished new games.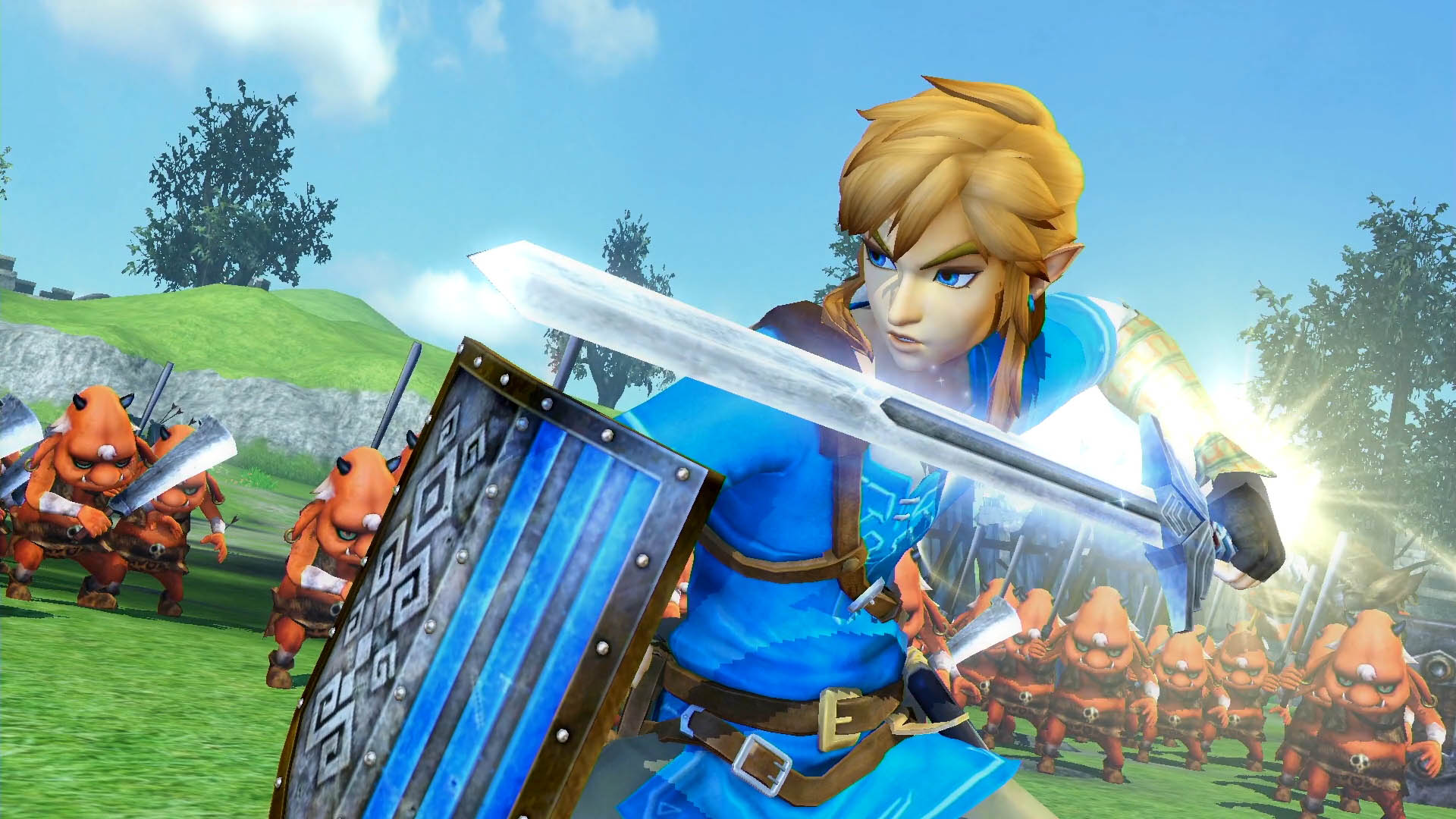 From Donkey Kong Country: Tropical Freeze to Mario Kart 8 to Bayonetta 2, Nintendo's backlog of Wii U games provide the Switch with a range of games from first and third parties that cover a wide range of genres. And while the Switch actually already has a musou game in Fire Emblem Warriors (see my review here), it could always do with one more and so Hyrule Warriors: Definitive Edition makes its way to Nintendo's hybrid console.
But this isn't actually the first time that it's been ported – 2 years ago it emerged on the New Nintendo 3DS (don't even try it on a standard 2DS or 3DS), as a serviceable port that gained some bonuses and quality of life improvements that the Wii U version never ended up receiving. Strangely this made it the best version of the game, despite its graphical downgrades from the Wii U version. This new definitive edition erases that strange gap between the two versions, and contains all features and downloadable content from past versions of the game, including My Fairy mode and the parts from The Legend of Zelda: The Wind Waker.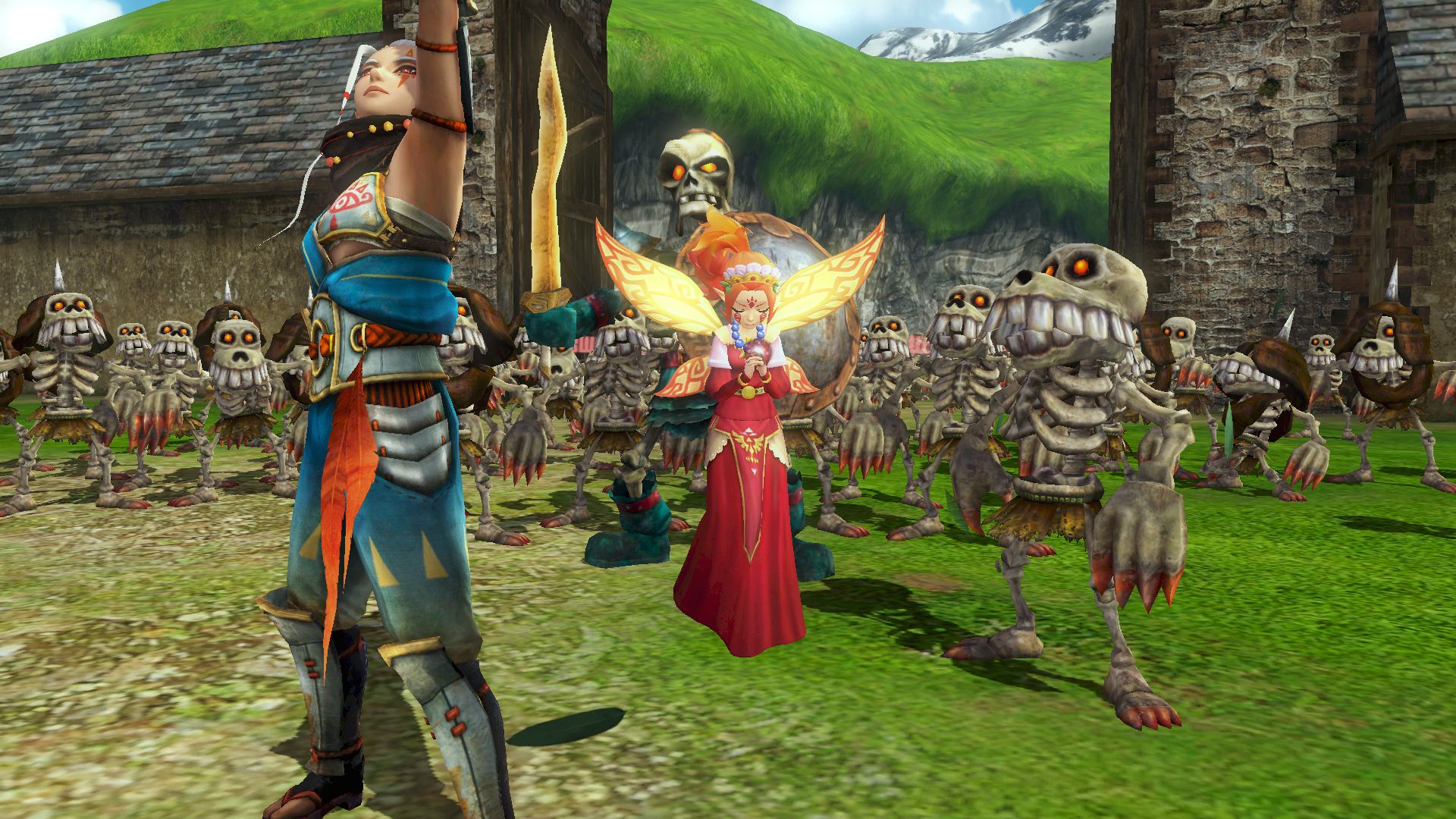 The Definitive Edition bumps up the game's resolution to a full 1080p.
Graphically it feels like a huge update from the now-dated Wii U game, and brings it up to perhaps not modern standards for a new game, but it certainly doesn't feel as old as it is. It feels like there are more enemies on screen and draw distances for object and enemies are also ramped up. As for framerate, well it feels like it's unfortunately running at an unlocked frame rate, which means varying frametimes. Most of the time though, it certainly doesn't reach a solid 60FPS, and it would have been nice to have the option to lock it down to 30FPS, or reduce the graphical quality to reach the 60FPS target.
There are costumes from the Legend of Zelda: Breath of the Wild for Link and Zelda and co-op is also much improved, where it doesn't feel like its running at 20FPS anymore. But don't even attempt multiplayer co op in tabletop or handheld mode: the UI, smaller screen size and gameplay simply isn't up to the task.
Just as in the original there's amiibo support. Tap your amiibo at the title screen to get bonuses such as weapons to fight with or materials to upgrade your characters. Though thanks Luigi, for the single rupee.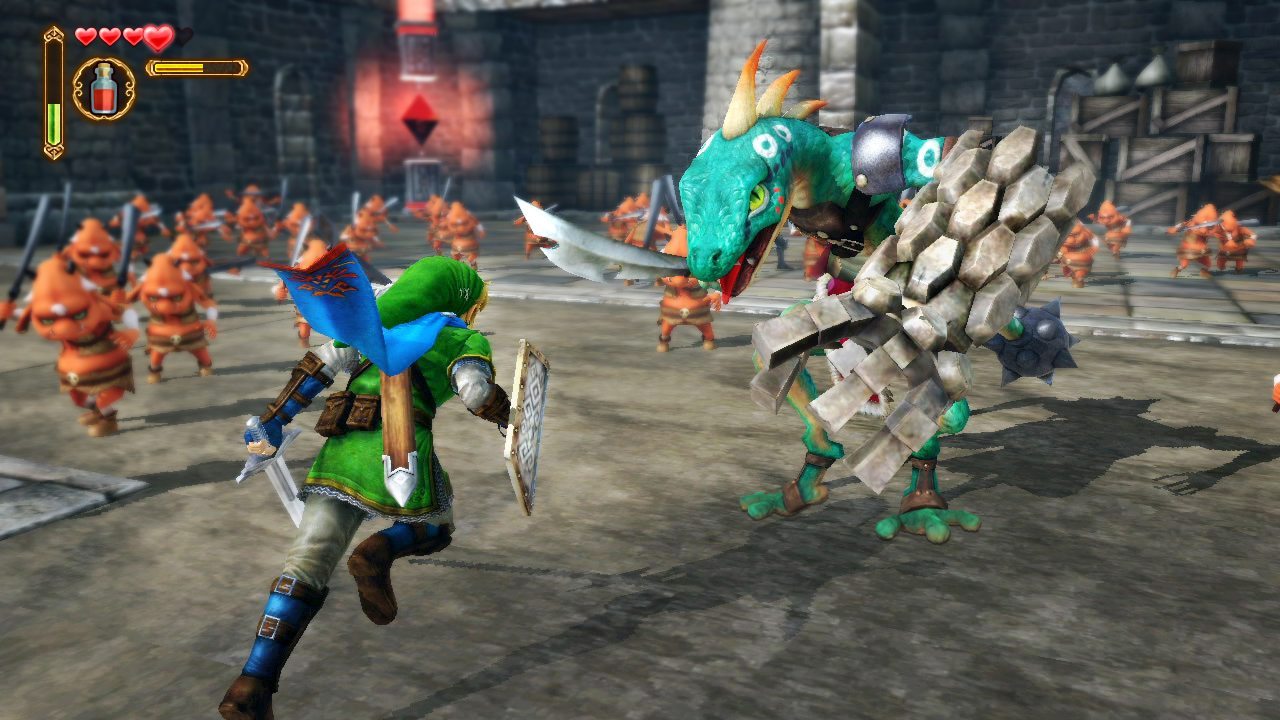 Taken together, these changes add up to a refined game that easily lives up to its moniker as the Definitive Edition. If you were to play any version of Hyrule Warriors, it really should be this one – if nothing else so you don't have to buy all the DLC separately. A good game is a good game regardless of the system that its on, but bringing a good game to a good system is good for the game, and good for gamers.
While Hyrule Warriors: Definitive Edition isn't necessarily going to be one of the Switch's best sellers, it further seals the system as an essential item in any gamer's household.
[rns_reactions]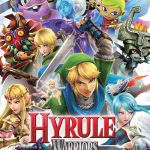 Hyrule Warriors: Definitive Edition (Switch) Review
Game Details
Released: May 2018
Rating: PG
Platforms: Nintendo Switch
Genre: Action
Developer: Koei Tecmo
Publisher: Nintendo</p