From the announcement through to when I had it in my grubby hands, I was overjoyed with Dragon Ball FighterZ and all it promised.
An amazing 2D fighting experience, that looked as beautiful as the anime series, and played like a charm seemed too good to be true, and in truth it was better.  Now with its Switch port the question is if it is worth rebuying, or if it even works.
The good news is the game runs like a dream on the Switch to the point where hours in I couldn't believe I was playing this beautiful game on my commute.  The cell shaded art work continues to look gorgeous, and I never noticed a dip in frame rate or quality.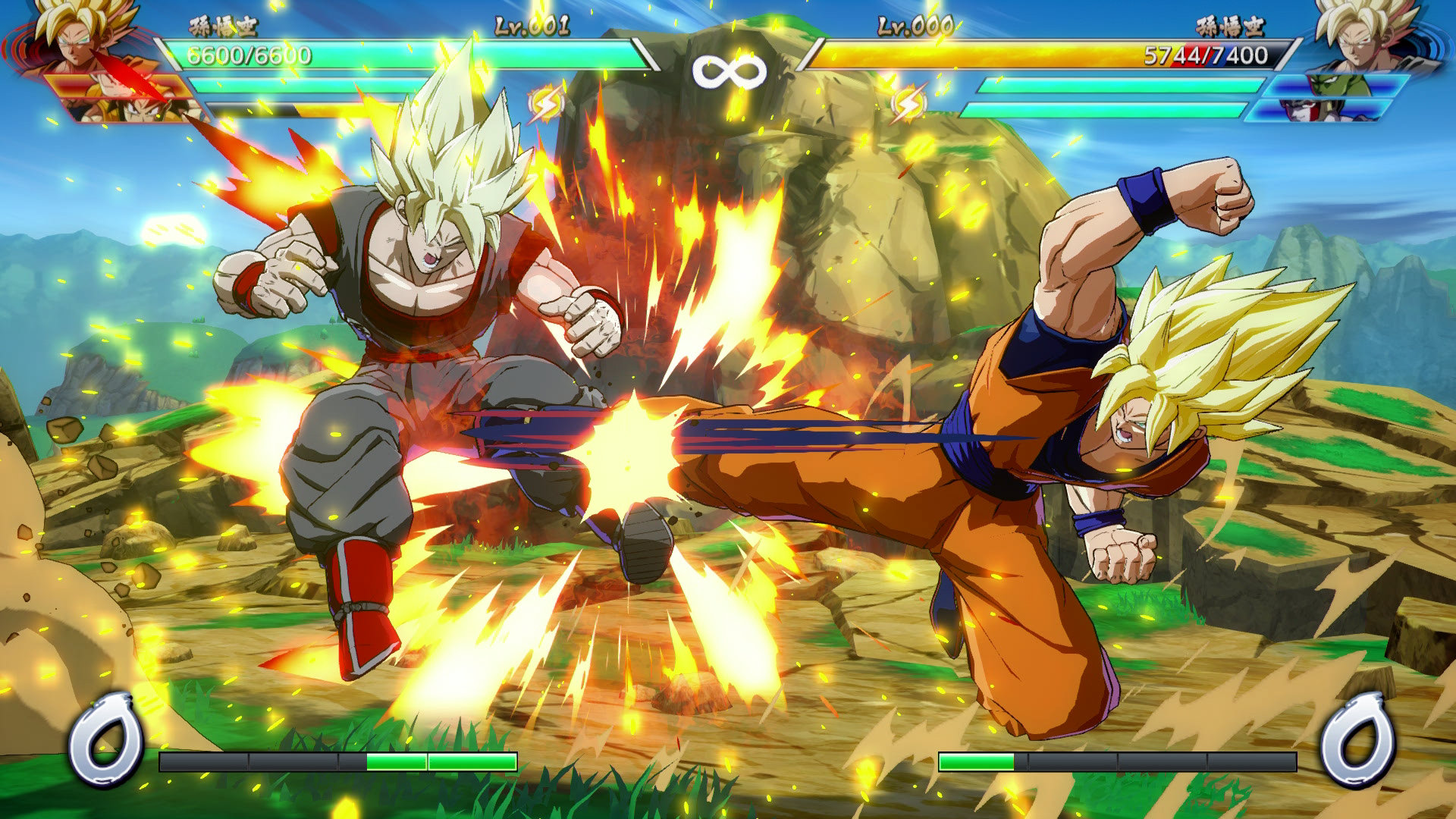 For those who haven't checked this glorious fighter out, the game is a 2D side on fighter, which is a three on three battle.  You transition between fighters on the fly, or when one gets knocked out, which can come with switching or with brutal two-person assaults.  Lose three characters and lose the match.
The silly story still managed to be entertaining enough on a second playthrough which tells of an android that has merged souls with heroes.  Because of energy waves suppressing the hero's powers, the only way the heroes can fight is with the soul in tow.  This is still better than the dozens of times I witnessed that terrible Fake Namek saga in the anime which wasn't good the first time.
The main story has you move around a simple map having lots of fights with clones.  This is some unnecessary faff that pads the plot out, which I am torn on.  It also uses some light RPG elements with you leveling up in these matches, so you need to grind weaker enemies before tackling hard ones to move on.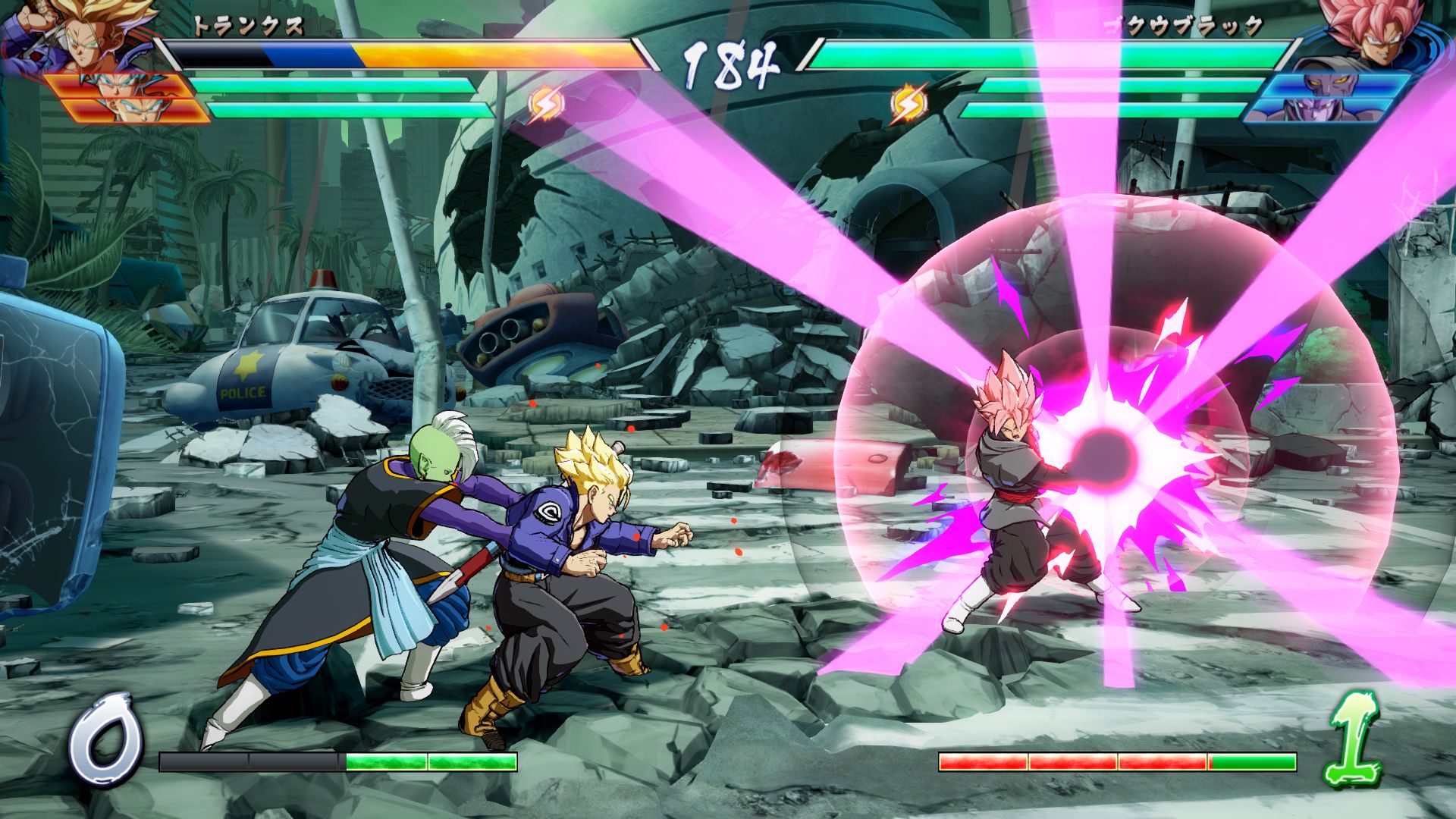 There are other single player modes like training, and the excellent Arcade mode.  This mode has you choose a difficulty and battle your way along.  Depending on how well you do in a fight determines who you fight next, and the branch you move onto.  Getting to that final fight requires beating everyone you face, which I still struggle with, but it is so damn addictive.
What I was disappointed to find was that the Switch version is the standard of the game.  Normally when a game has a significantly delayed release on a platform it comes with all the DLC.  There have been exceptions when it's not possible to include that much on the Switch, but this game has different editions of the game than of it's original release, so you need to drop a premium to get all the fighters.  The game's not old, but it's not new enough for this mischief.
Dragon Ball Fighterz is still an excellent fighting game, and its Switch port is amazing.  The game looks like the anime, is fluid and fun to play, easy to pick up but tough as nails to master.  It's the perfect game to jam on a commute or on the big screen at home. You do need to be ready though to pay that premium price if you want all of its FighterZ.
[rns_reactions]
Dragon Ball FighterZ (Switch) Review
Game Details
Released: November 2018
Rating: PG
Platforms: PlayStation 4
Genre: Fighting
Developer: BandaiNamco
Publisher: BandaiNamco</p