Ultimate Chicken Horse, the family-friendly party platformer from Clever Endeavour Games where players build a level as they play, placing traps and hazards to make a stage too difficult for friends to complete, but not too hard for themselves to beat, comes to PlayStation 4, Xbox One and Nintendo Switch in Q3 2017.
The console release of Ultimate Chicken Horse will introduce an extension to Free Play mode that allows players to create fully-functional Levels from start to finish, rather than just placing obstacles and traps. PC players will receive a free update on console launch day, maintaining parity between all versions.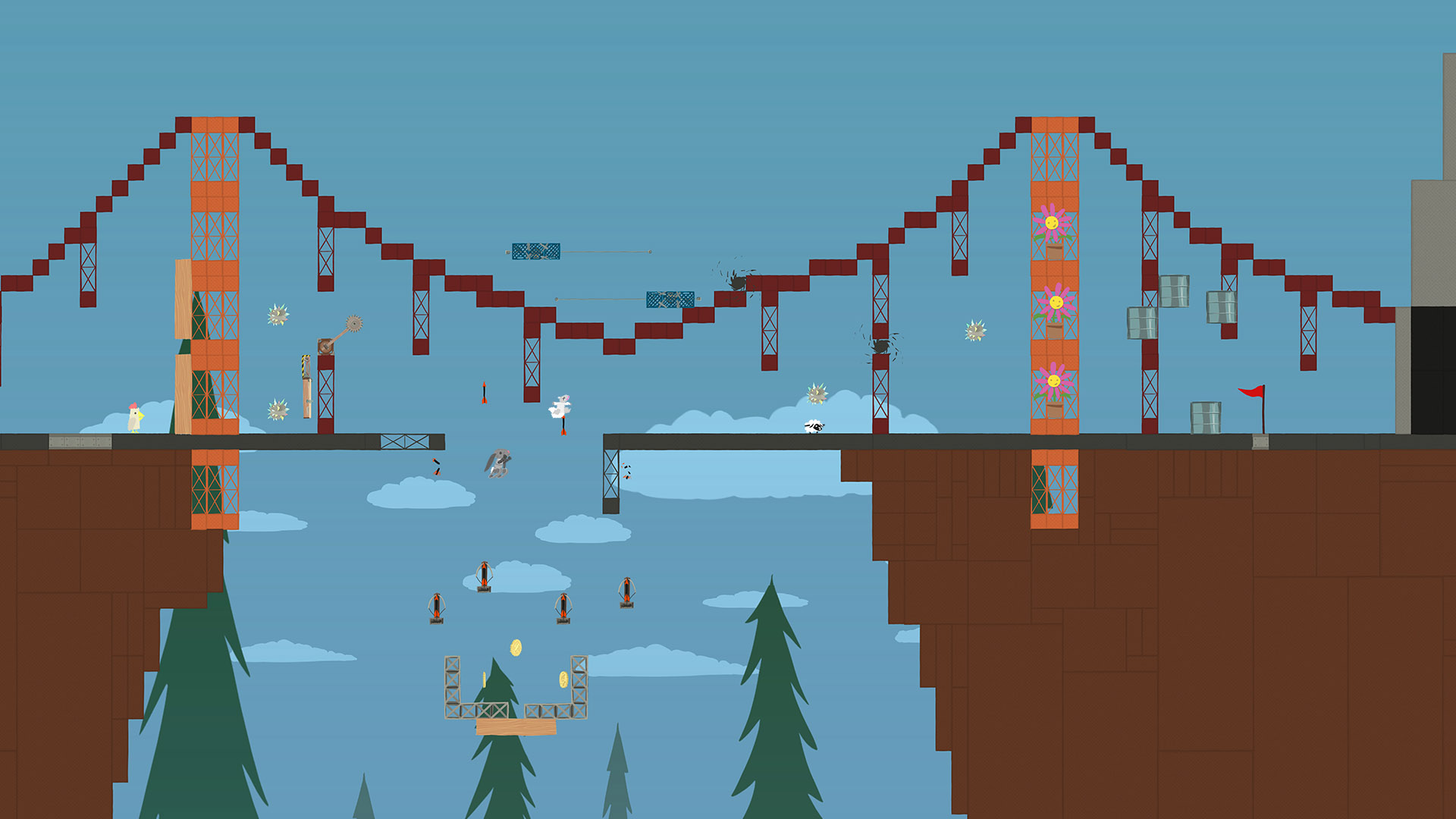 Inspired by the schoolyard basketball game H.o.r.s.e., Ultimate Chicken Horse has players alternate between placing traps, gadgets or platforms and running through their communal creation toward the goal.
Ultimate Chicken Horse has three game modes. In Party Mode, players choose from a handful of blocks to place and turns are simultaneous. Creative Mode opens up the entire inventory for players to choose from. Free Play Mode enables a single player to design levels from the full suite of objects, which they can save and share online. There's also a solution for players who don't have 4 controllers; Couch Hot Seat Mode which is like Creative Mode, but turn-based.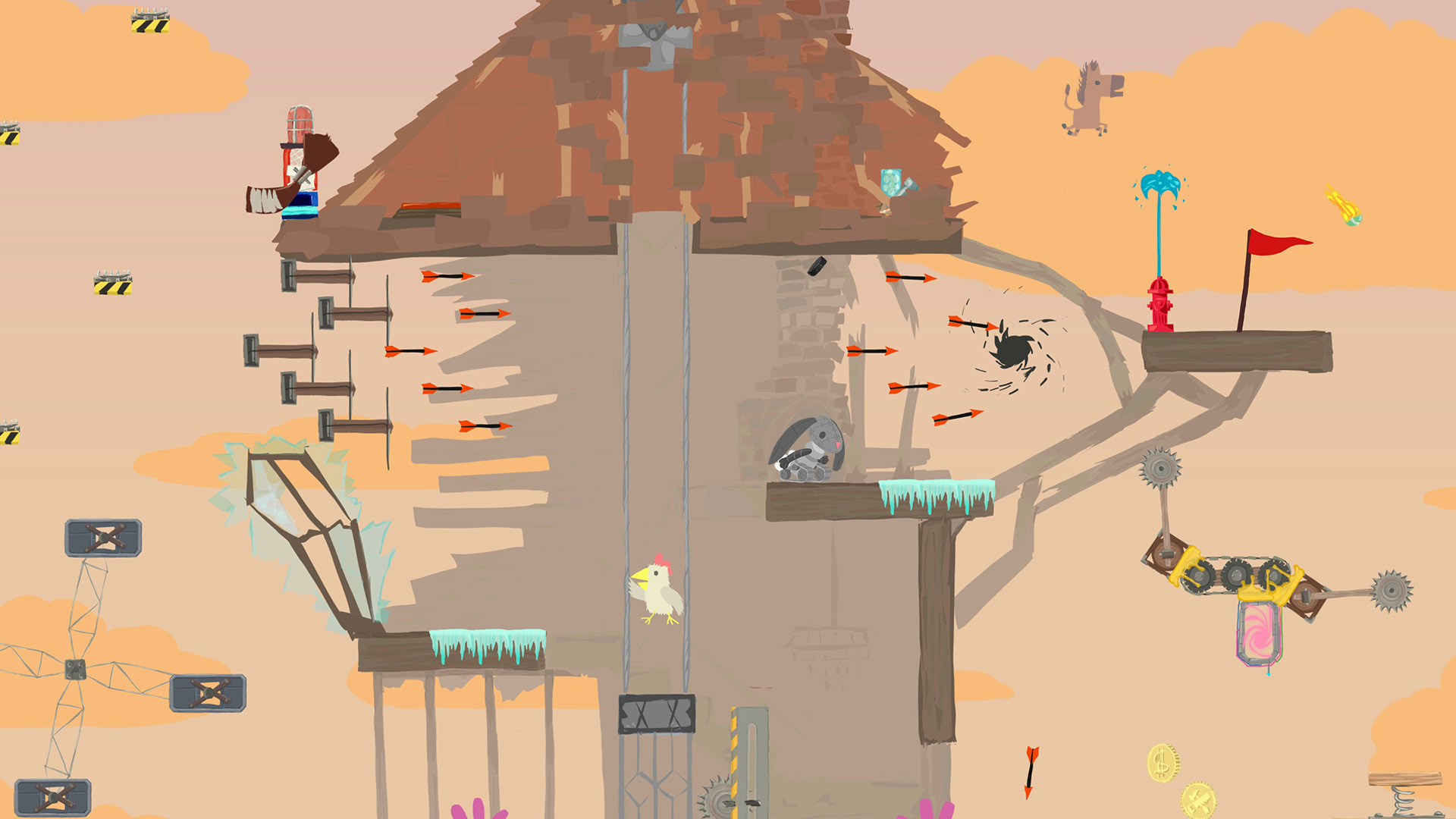 "Ultimate Chicken Horse's hilarious and competitive multiplayer has been enjoyed by hundreds of thousands of PC gamers, so coming to consoles and allowing everyone to enjoy the experience from the comfort of their couch was an easy decision," says Richard Atlas, CEO, Clever Endeavour Games.
Clever Endeavour Games is a Montreal-based studio with a focus on delivering family-friendly experiences with original gameplay mechanics to hardcore gaming platforms.
The team prides itself on their responsiveness to their player community, with every message being read and most replied to, while maintaining a healthy work-life balance.
Help to Support Shane the Gamer
Everyone that works on StG is a volunteer. Keep StG Independent and (mostly) Advertising Free with a Donation
Thank You for being AWESOME