As the zombie apocalypse craze continues in books, TV series, comics, movies and video games everyone is always contemplating their zombie apocalypse survival plans. Well now there is a way to somewhat test that with ZEDTOWN: State of Emergency.
ZEDTOWN is what many video games attempt to do but in more real-world environment. It's somewhere between tag, NERF wars, team death match, horde mode and a survival horror game. The idea is that there are two rival factions and they are both fighting for survival but they aren't the only ones to be concerned with. The zombie apocalypse has started and so they go in picking off the stragglers and gaining numbers of their own.
We we're recently invited to preview a trail game of ZEDTOWN: State of emergency at Sydney's University of NSW. I must admit I certainly made several zombie apocalypse plans, though planning for the Zombie Apocalypse is one thing but playing at it on this scale is a whole other experience.
The first thing we noticed commencing the game is we were given teams and that was about it. We were then sent out to sort of figure out the lay of the land, the goal and rules of the game. It was a bit confusing at first as it's hard to make or implement a plan when you have no idea of the game mechanics, the map or any goals. I'll admit if the world really did go to… the zombies, people would likely be in as much confusion and chaos.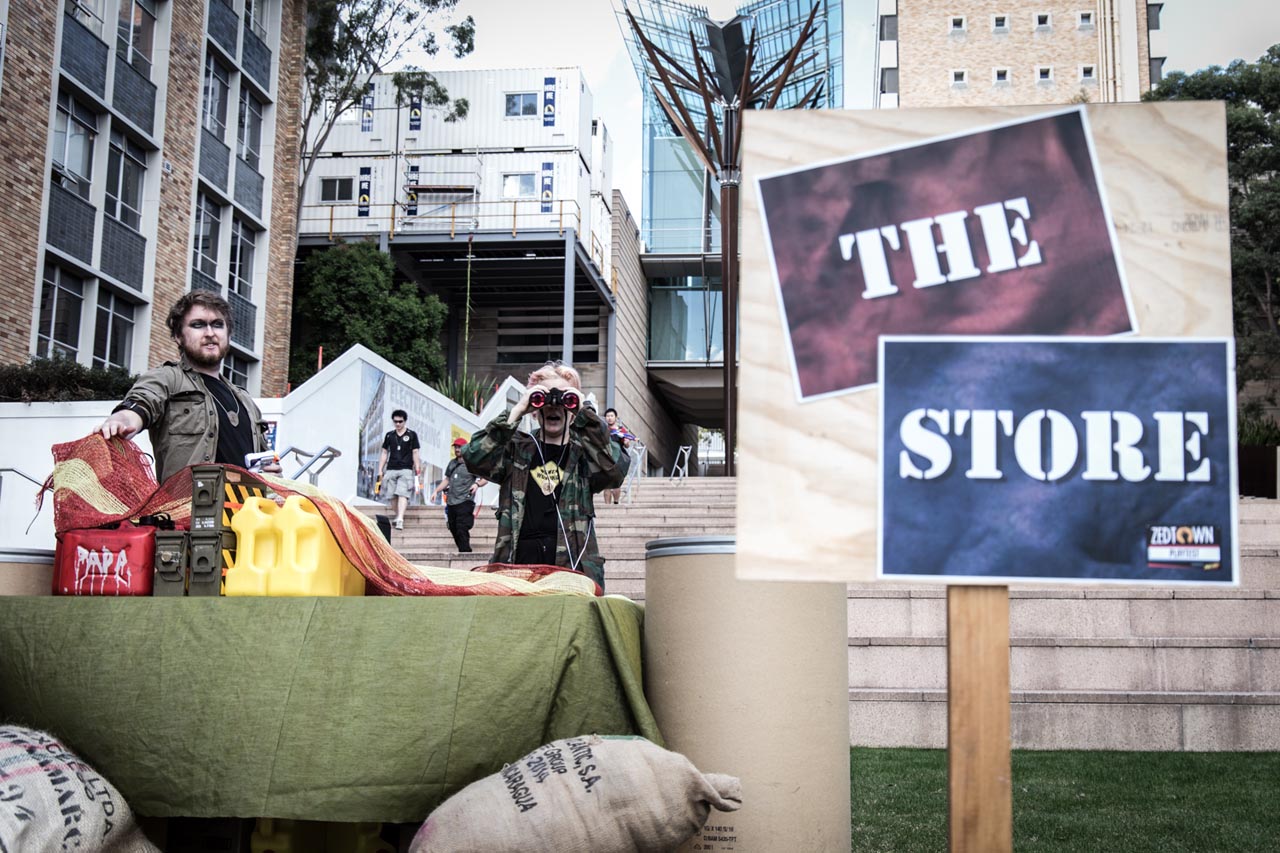 That said, all the rules and most mechanics are online so going over these before turning up would be highly recommended. I feel it would be more enjoyable to know the rules, mechanics, game map and spawn points as having only one life as a human you really want to make good use of it.
The weapons of choice are any array of NERF Guns or similar foam dart shooting contraptions. Players can bring any unmodified version of the gun. Being first timers we were underprepared in this regards as many regulars had faster automatic style versions while we were given limited single shot versions. That isn't to say they weren't as effective at killing zombies they just required a bit more attention when using as limited shots, rate of fire and ammo make things just a little bit more intense.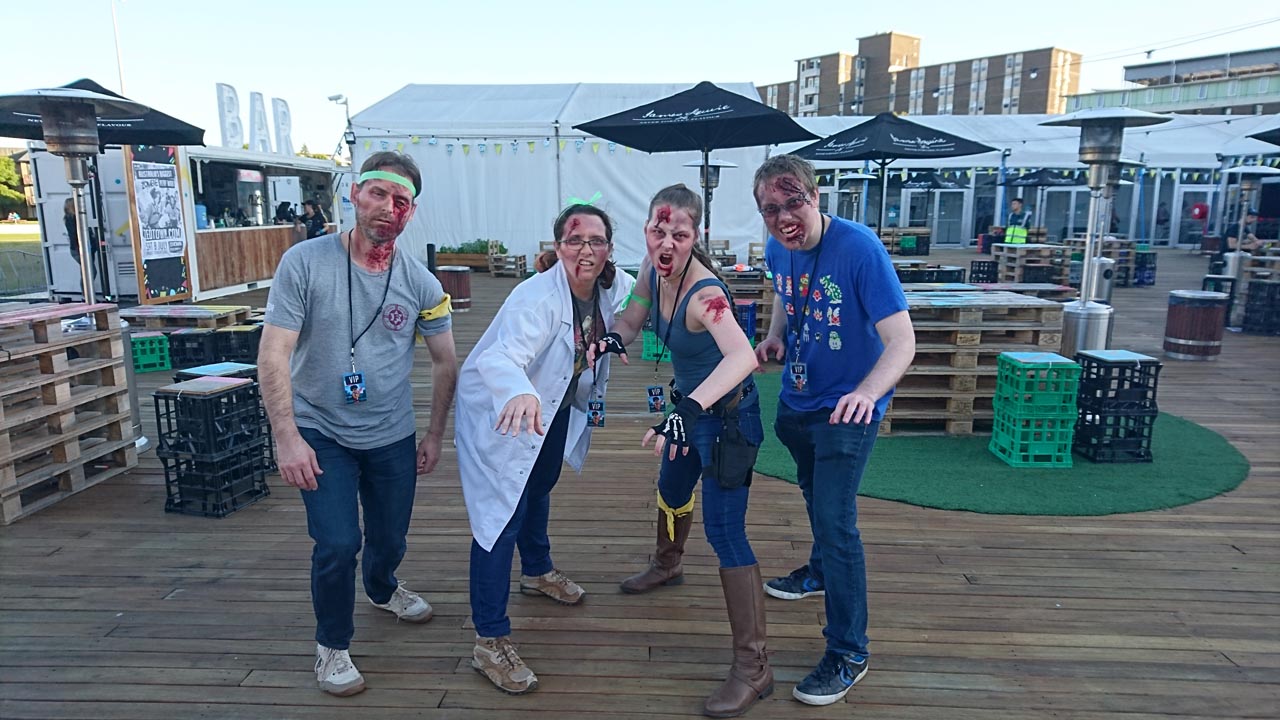 While running around trying find team members, avoiding zombies and the other group and figuring out the map and spawn points you certainly find yourself caught up in the excitement of it all. It only takes a small mistake to find your brains being had for dessert.  If, or rather when, you lose to a zombie from a gun jamming, a zombie ambush or being unlucky enough to encounter the undying zombie queen, well it's time to join the undead horde.
There is a FX make up team set up to make some rather terrifying zombies to send out and eat survivor brains. I have to say I very much enjoyed joining a horde of zombies to attack and terrify the last grouped survivors out of there hiding places and watch them scatter at the onslaught of eager brain eating undead. I appreciated that either role, zombie or survivor, in the game where just as fun as each other.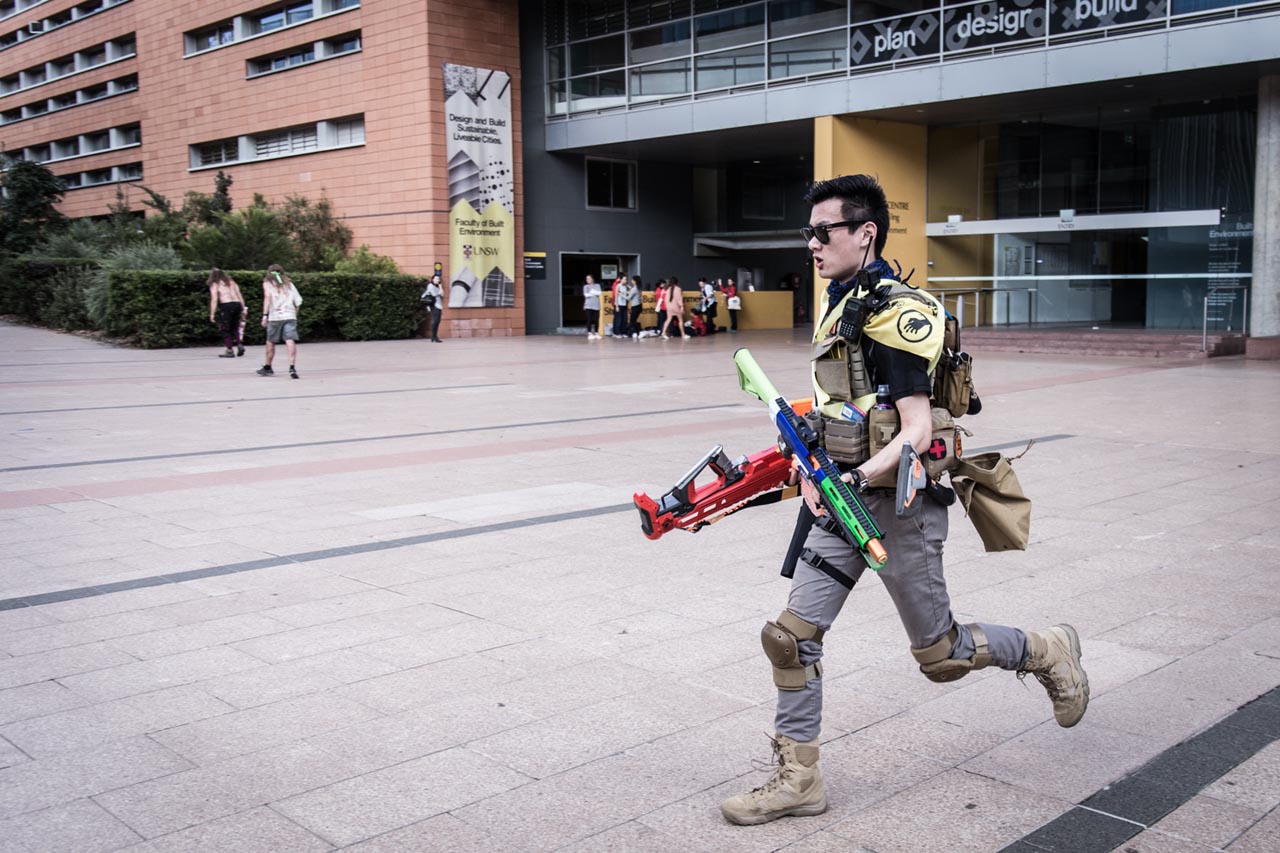 ZEDTOWN is a real-world zombie apocalypse game that takes facing the horde to new levels of desperation.
It also gets you way outside your comfort zone. From being, well outside, to running for your life, or after your food, depending if you are a zombie yet, really takes gaming to very physical new direction. While it was more exercise than I usually have in a month it was fun despite the chaos. Becoming a zombie and terrorising the survivors was just as fun as trying to survive them and the other rival group. This was just a test run for several mechanics and so I am interested to see the further developments made in this new genre of gaming.
FOR TICKETS GO HERE