World War II and the Nazi's have overtaken France. It's the eve of D-Day.
1944 U.S. airborne troops are dropped in to take down a radio jamming tower that the enemy has set up atop of a church in small town France.
For the first 30 – 40 minutes of J. J. Abrams' Overlord you will assume that you have walked in to a highly impressive, adrenaline fueled action war film.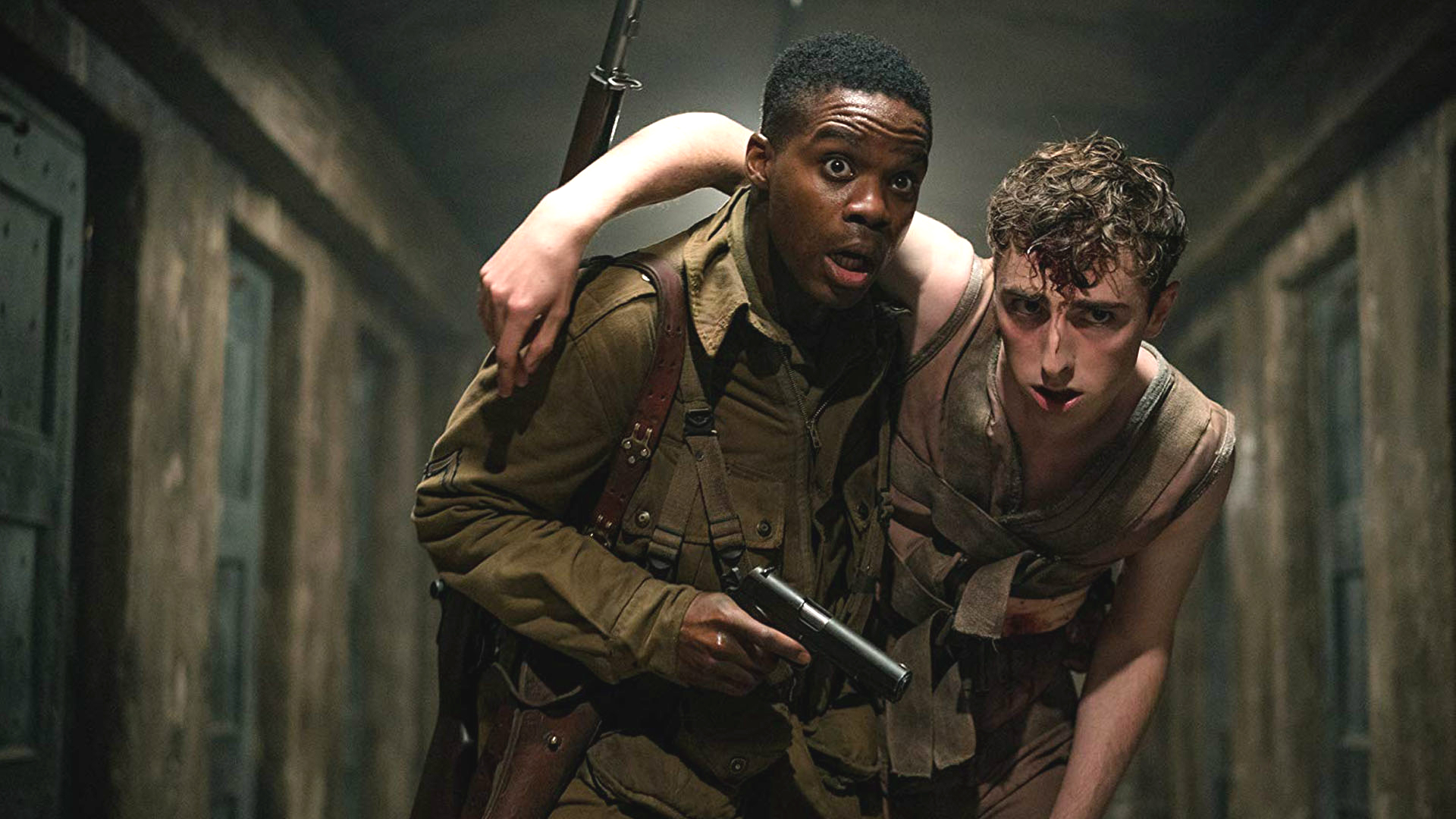 It was the first action scene as the aircraft battalion fly into enemy controlled airspace that are likely to be the favourite part of the film. An explosive scene that couldn't have been done any better.
The story focuses on, initially, four infantrymen Corporal Ford (Wyatt Russell) and soldiers Boyce (Jovan Adepo), Tibbet (John Magaro), Chase (Iain De Caestecker) and Dawson (Jacob Anderson). Dawson doesn't make it, leaving the trio to penetrate enemy lines towards the besieged country town on an extremely tight deadline. Along the way they are surprised by Chloe (Mathilde Ollivier), terrorized by the Nazi SS General that is in charge of the secret operation in her hometown, she begrudgingly assists the U.S troops and shelters them in the home that she shares with her 8 year old brother Paul (Gianny Taufer)and their aunt, in the heart of Nazi occupation.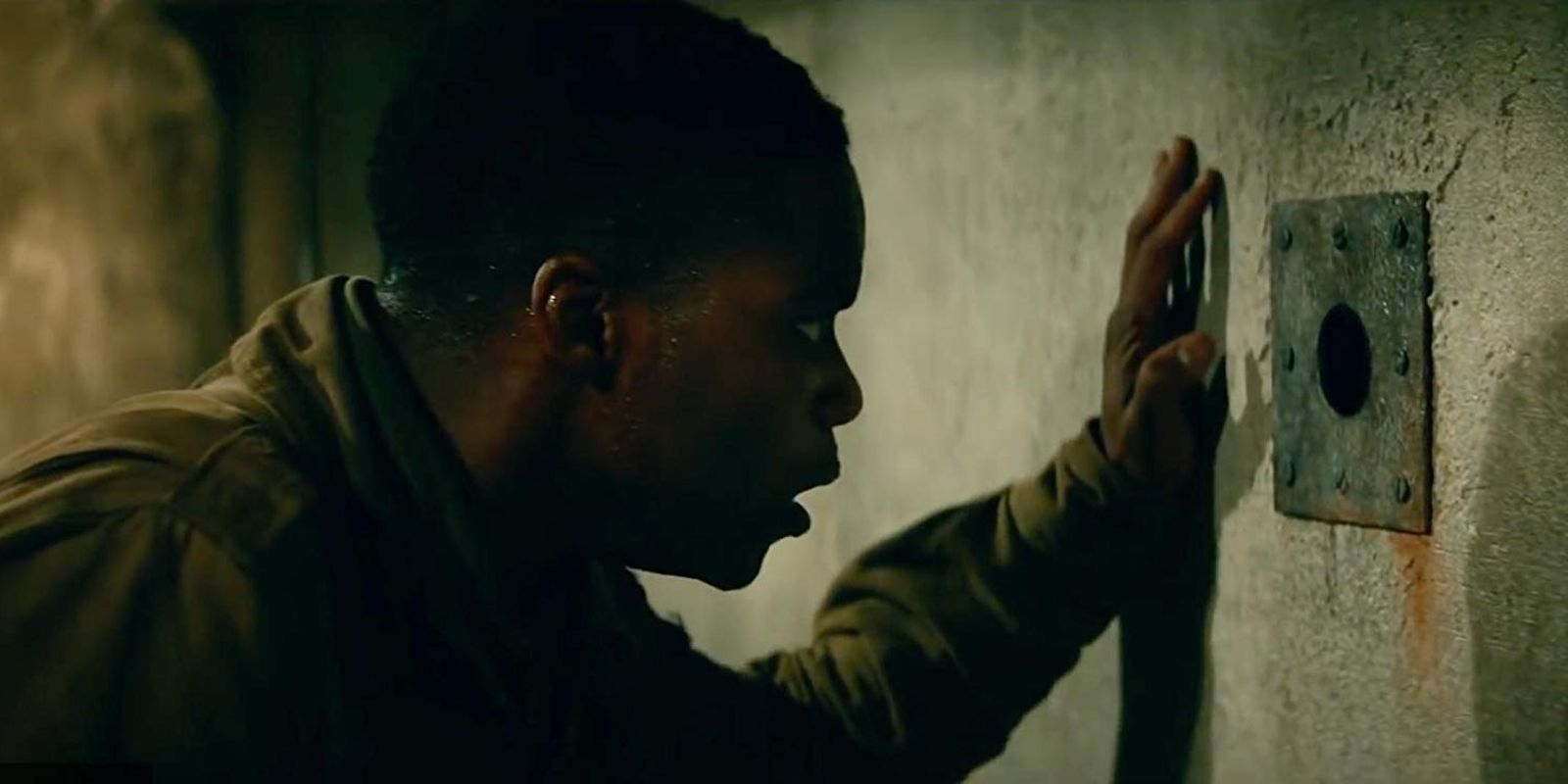 It's not too long after entering the town that the soldiers realise that something else is going on in the rundown church and a stellar war flick slowly ushers us in to something more darker.
During WWII, it's known that Nazi's conducted both technological and medical experiments. Overlord from Paramount Films, uses this to produce a cleverly crafted story that really, really keeps viewers engaged.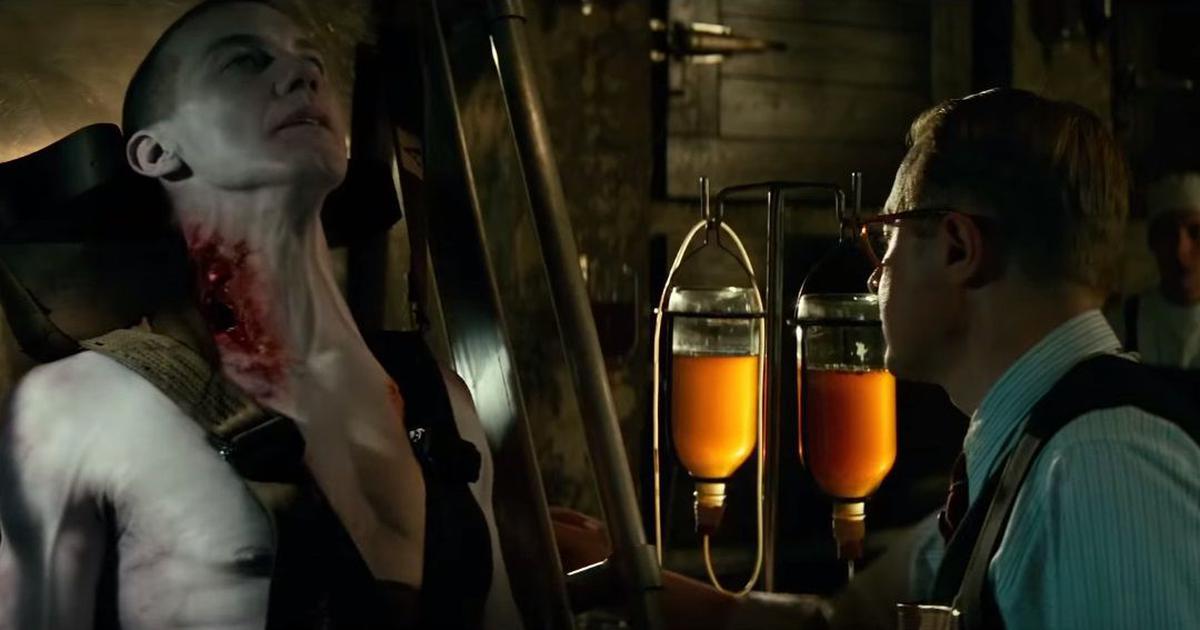 I wouldn't coin Overlord as a horror film. It's not. It's not really Scifi either, but it has elements of both.
If you are going in to see Overlord blind and have not seen the trailer, be prepared for a surprise.
Overlord (Paramount Pictures) Review
Film Details
Year: 2018
Rating: R16
Running Time: 110 MIN
Genre: Action, SciFi, Horror
Director: Julius Avery
Starring: Jovan Adepo, Wyatt Russell, Mathilde Ollivier, John Magaro, Gianny Taufer, Pilou Asbæk, Bokeem Woodbine
Production Studio: Paramount Pictures, Bad Robot Productions
Distributor: Paramount Pictures</p