Grab some roses and chocolates, because love is in the air in Atari's hit mobile game RollerCoaster Tycoon Touch.
The new Valentine's Day-themed update brings a plethora of content so you can turn your park into a scene straight out of Cupid's wildest dreams! Spread the love with a romantic, Valentine's Day-themed park adorned with the sweetest of decorations.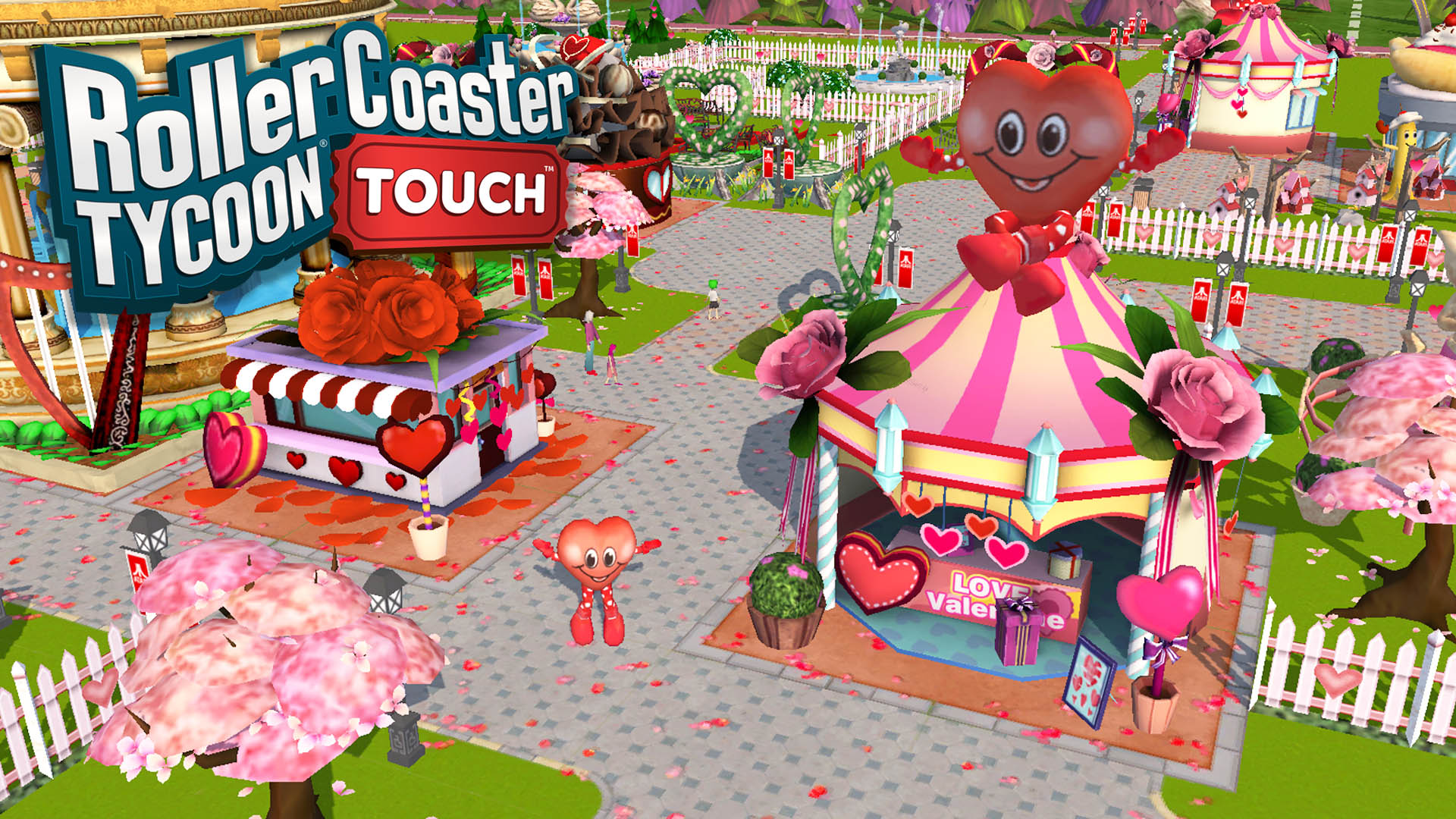 Add a little spice to your theme park love life this season! For a limited time, RollerCoaster Tycoon Touch's Valentine's Day update adds thirty-one exclusive Valentine's cards, which are sure to be the absolute cutest yet! Add a touch of romance to your park with a new ride, a new restaurant, a new entertainer, and much more.
Atari has plenty of love to go around — the iconic brand is also officially publishing RollerCoaster Tycoon Touch in South Korea and Japan! With the Valentine's Day update, players in these regions will now have access to all of the same gameplay and content available elsewhere in RollerCoaster Tycoon Touch, completely localized in the respective languages.