Meatstock, the annual music and barbecue festival is just around the corner, hitting Auckland over the 16th and 17th February 2019.
As barbecuers and butchers around the land prepare their rubs, cuts and marinade, the artists are getting ready to turn up the heat as the music line up for 2019 has just dropped.
Meatstock is excited to present eleven artists hitting the stage, Henry Wagons, Jon Toogood, Swamp Thing, Tunes of i, Frank Sultana, The Sweet Jelly Rolls, Pam Hata, Recliner Rockers, The Whittakers, Hot Diggity Blue Grass Band and Lady D.
With this flaming hot line up hitting the ASB Showgrounds in Auckland, New Zealand, punters can kick back, grab some slow cooked ribs and enjoy some smokin' music.
Meatstock Veteran Henry Wagons will be making his way across the ditch to headline the Saturday stage this year. Unanimously lauded as one of Australia's greatest entertainers, Henry Wagons will be bringing a different taste of music to Meatstock. Known for their outlaw country rock, they've released six albums as well as Wagon's two solo albums and will be bringing a rollercoaster performance to Auckland.
Headlining the Sunday stage at Meatstock this year is none other than frontman of New Zealand rock band Shihad, Jon Toogood. Toogood spent most of 2018 recording, celebrating thirty years of Shihad, releasing and touring critic and fan-favourite album "HAJA" with The Adults. 2019 brings Toogood many more gigs and tours and he will be bringing his juicy music goodness and take on rock 'n' roll raconteur to Meatstock, which happens to pair perfectly with meat.
If bands, beers, barbecue and good banter isn't enough, there is plenty more to see at Meatstock as seven saucy barbecue guests including the likes of Jess Pryles, Charlie McKenna and Diva Q will be front and centre at Meatstock Auckland running barbecue classes and demonstrations for both competitors and public.
Also at the food filled festival, 50 BBQ teams will be basting and barbecuing in the hopes of being crowned the best in the business with a sweet $12,000 in cash and prizes up for grabs.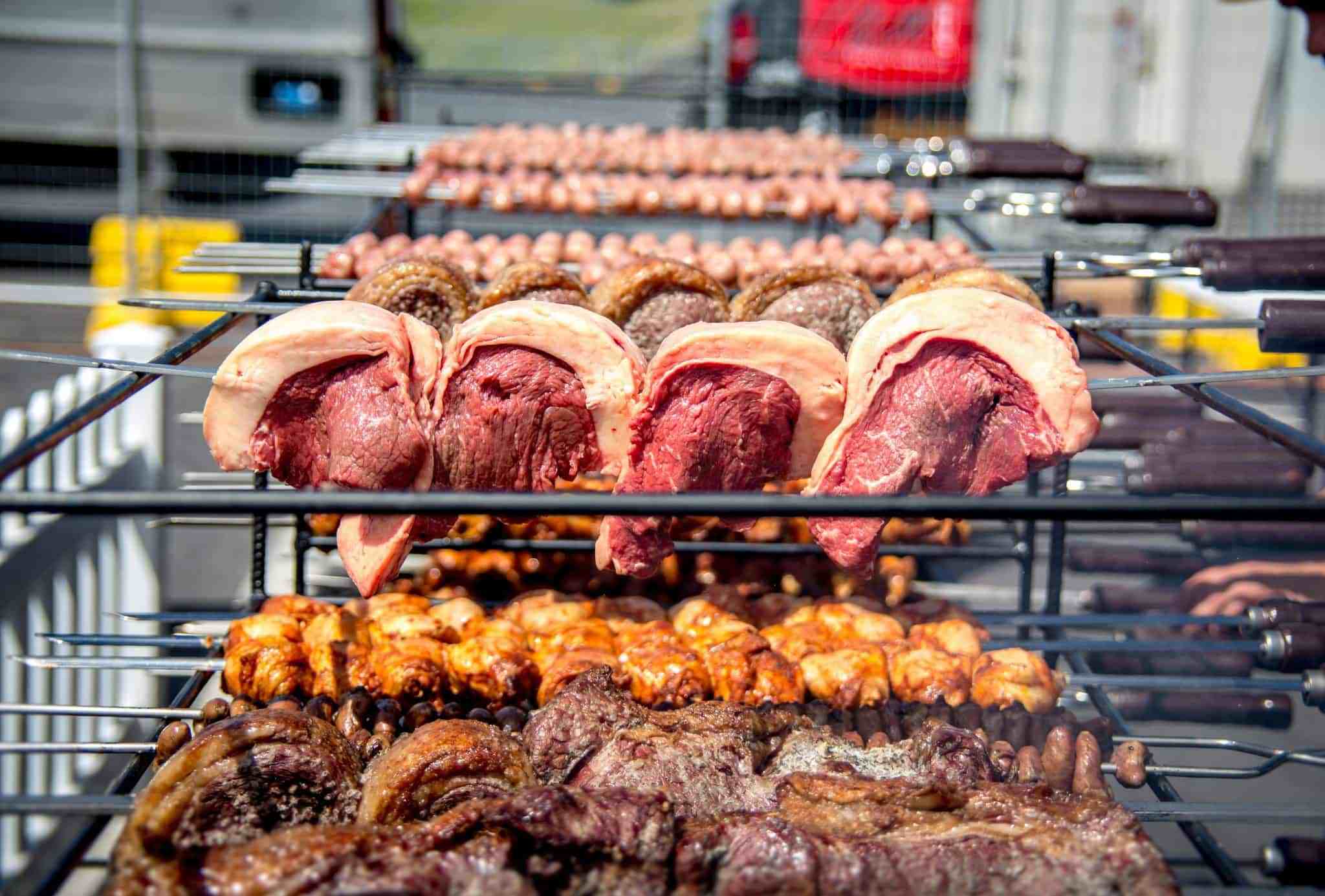 Your good old local butcher could also be competing at this year's foodie festivities. Over 20 butchers will be battling it out to be dubbed the best in carving, so if your local butcher wins the crown, looks like you'll have the best looking lamb shanks in the nation!
The steaks have never been higher with the return of the carnival for carnivores to Auckland and the 2019 music line up is just another reason to sink your teeth into this grilled and barbecue filled festival.