Fans of city building games all over the world, rejoice!
Townsmen – A Kingdom Rebuilt is not just being unveiled for PC, but it's finished and ready for ribbon-cutting on February 26th 2019. And the good news for loyal Townsmenfolk doesn't stop there, because when the new kingdom comes it will appear completely free of charge in the great library of noble video games for owners of 2016's original Townsmen.
This improved and remastered version of the iconic Townsmen is packed to the rafters. Containing 24 maps for the sandbox mode, and 26 bespoke scenarios, it's up to you whether you want to pick your own tale and turn a barren pile of grass into a gigantic city, or face a predefined challenge as you research over 70 technologies and construct more than 150 buildings and objects. Either way, a new, six-mission-long tutorial will make your first steps as a mayor as smooth as fine silk from the tailor's shop.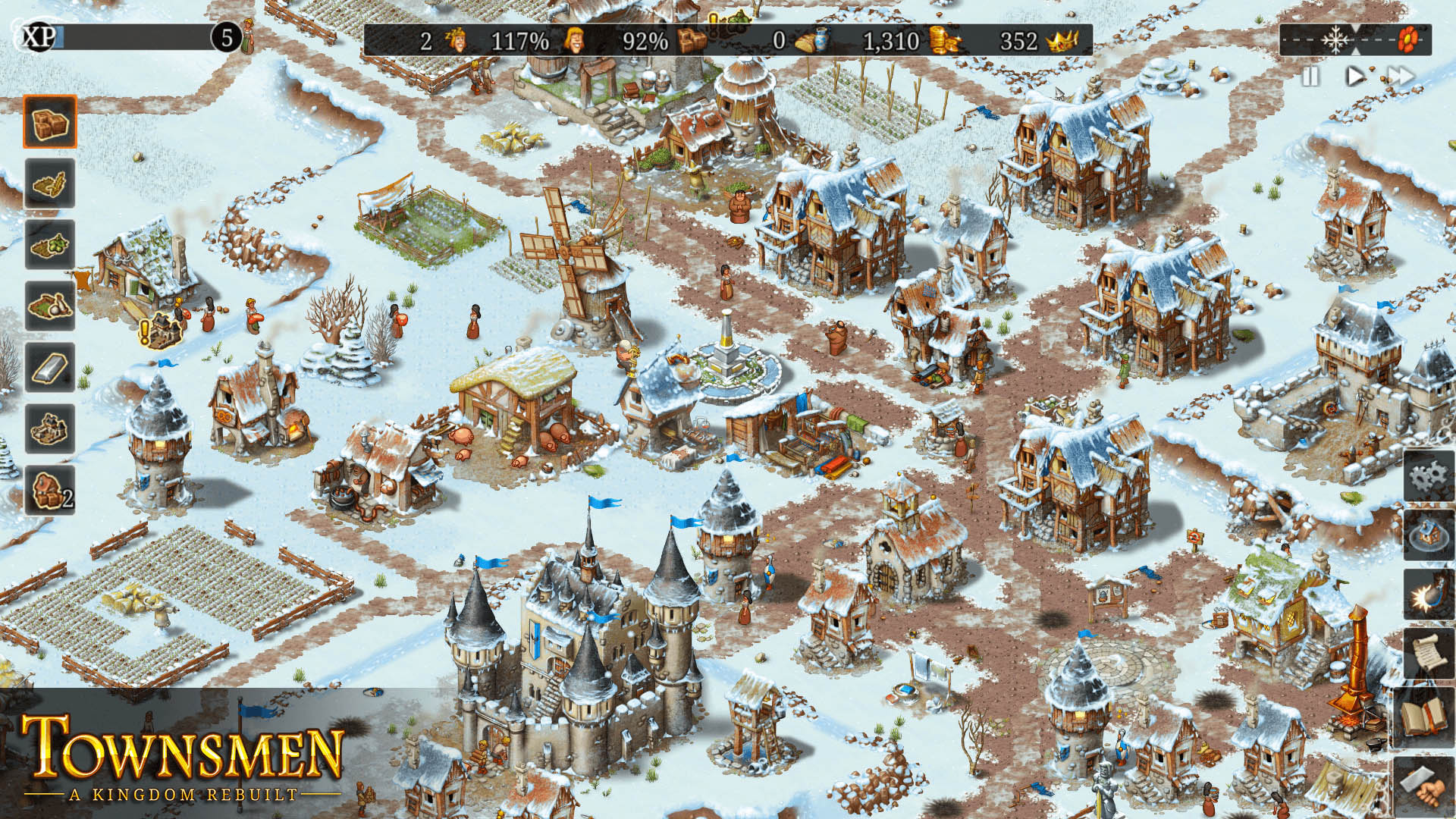 Be sure to plan your city wisely: your Townies & Townettes need a place to live, to work, to relax, and to grab some food. Having a market place close to their work will guarantee a short walk and also a realistically-constructed town. And speaking of placement, make sure to have fire towers and infirmaries around for when one of the new catastrophes strikes and your city is hit by a massive inferno or a plague outbreak…
Townsmen – A Kingdom Rebuilt will be added free of charge to all existing owners of the original Townsmen from 2016. Townsmen – A Kingdom Rebuilt is developed and published by HandyGames, a THQ Nordic company.
[rns_reactions]