Mad Event Management who are experienced hosts of diverse and inclusive pop culture conventions has announced the 10th edition of its annual comics-first show; Long Beach Comic Con and has unveiled the industry leading special guests attending this milestone event. Long Beach Comic Con 2018 will connect fans and their favorite creators in the beautiful Greater Los Angeles area, and is scheduled to rock the Long Beach Convention Center, located in Long Beach, California from September 8th to 9th, 2018!
"When I launched Long Beach Comic Con back in 2009, my hope was simply to create a meaningful and enjoyable event for fans of all ages, and give something back to the comic community that supported me for many years," said Martha Donato, President of MAD Event Management. "To be sitting here today, planning for our 10th edition, and reflecting on all we've accomplished in those years, is both humbling and energizing."
"We are enthusiastically recommitting our focus to comic storytelling and the creative arts, first and foremost," added Kris Longo, Managing Director of Long Beach Comic Con. "Our goal is to create an event that empowers the casual fan to explore comics in a deeper way, and to satisfy the fans who rightfully feel that many cons have shifted focus away from comic programming."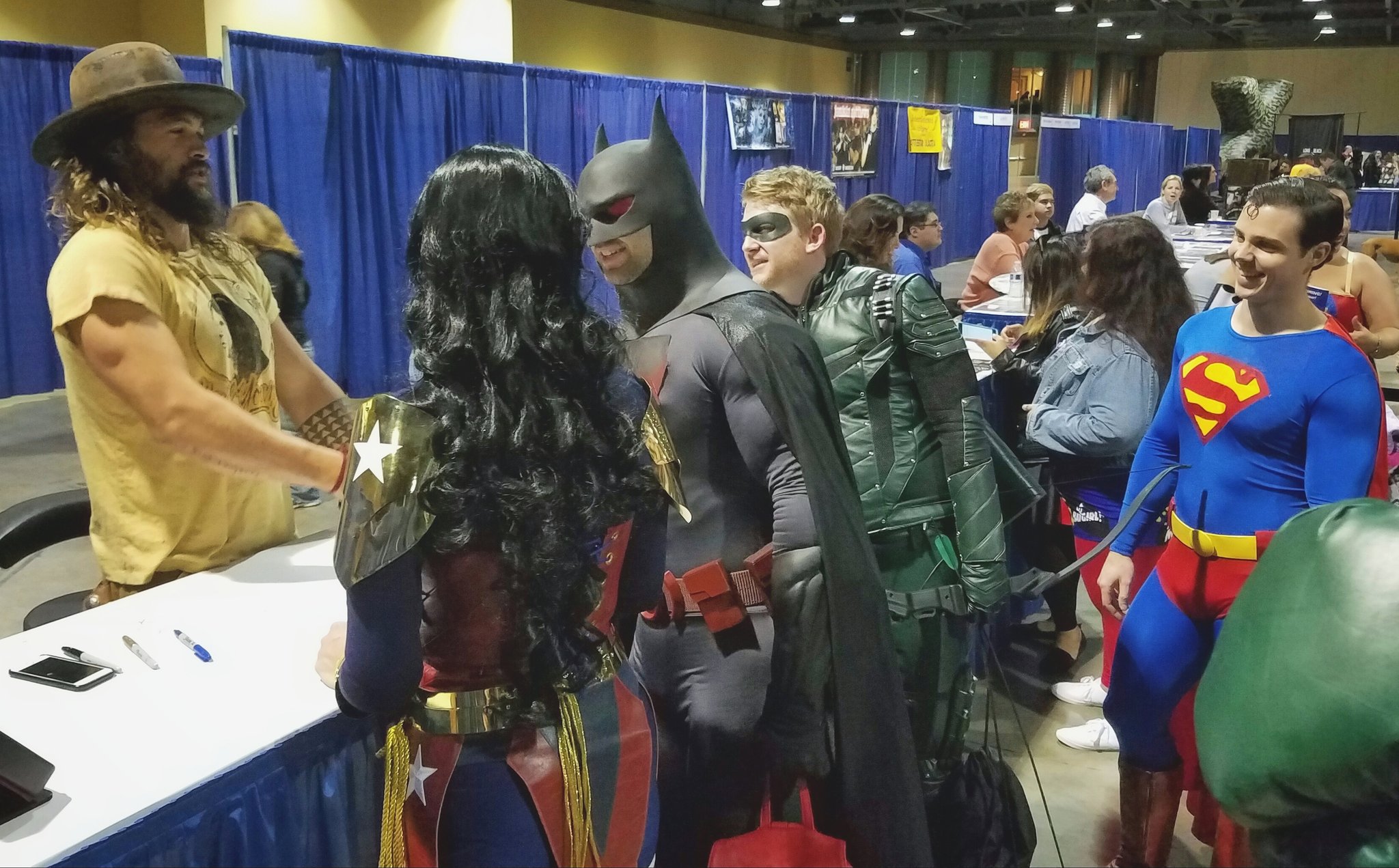 In its tenth iteration, Long Beach Comic Con reaffirms its commitment to the medium, remaining true to its origins and celebrating the creative talents behind some of the industry's most iconic comic books, as well as popular television shows and film, including properties Black Panther, Battlestar Galactica, Power Rangers, Twin Peaks, X-Men and so much more!
Serving as the show's 2018 Guest of Honor, Eisner Award-nominated comic book writer and novelist Christopher Priest (Black Panther, Static Shock) makes his Long Beach Comic Con debut this year. To further this year's renewed comics-first approach, LBCC will feature a significant increase in participating comic book publishers, including long-time supporters Aspen Comics, Prism Comics and Top Cow, while welcoming newcomers AfterShock, whose new series BEYONDERS will be celebrated at the show with an exclusive LBCC edition of issue #1 with a cover by interior artist Wesley St. Claire (who will be attending the show as a special guest), Charon Comics, Los Comex and Valiant Comics (in partnership with Los Angeles-area retailer The Comic Bug).
Long Beach Comic Con's guest slate kicks off with acclaimed cartoonist Jaime Hernandez, legendary writer Marv Wolfman, Dean Haspiel and Jonathan Ames (co-creators of the landmark graphic novel The Alcoholic), DC Super Hero Girls artist Yancey Labat, Border Town co-creator Eric M. Esquivel, Deadpool artist Scott Koblish, The Magic Glasses co-creator Melina Chavarria, My Little Pony artist Tony Fleecs, comics / animation writer Mairghread Scott (Guardians of the Galaxy) and many others. Long Beach Comic Con will additionally host over 250 vendors, celebrity guests and several renowned cosplayers. The full list of confirmed special guests is available HERE.