Lets fight like cats and dogs…
Indie developers, Terahard Studios, announced to us here at STG that their rogue-like, co-op action game, Claws of Furry, will be slashing onto Nintendo Switch, Xbox One and PC via Steam.
With fifty Levels of catastrophic mayhem, players will punch and scratch their way through enemies to rescue their Master from the evil claws of an unknown boss. Claws of Furry creates a seamless blend of today's fast paced action with classic arcade Beat'em up carnage. Made up of four distinct environments with unique enemies, the challenge is always evolving. Multiple modes such as Rogue-like and Arena, and unlockable outfits with unique bonuses, will require unstoppable ninja-cat reflexes.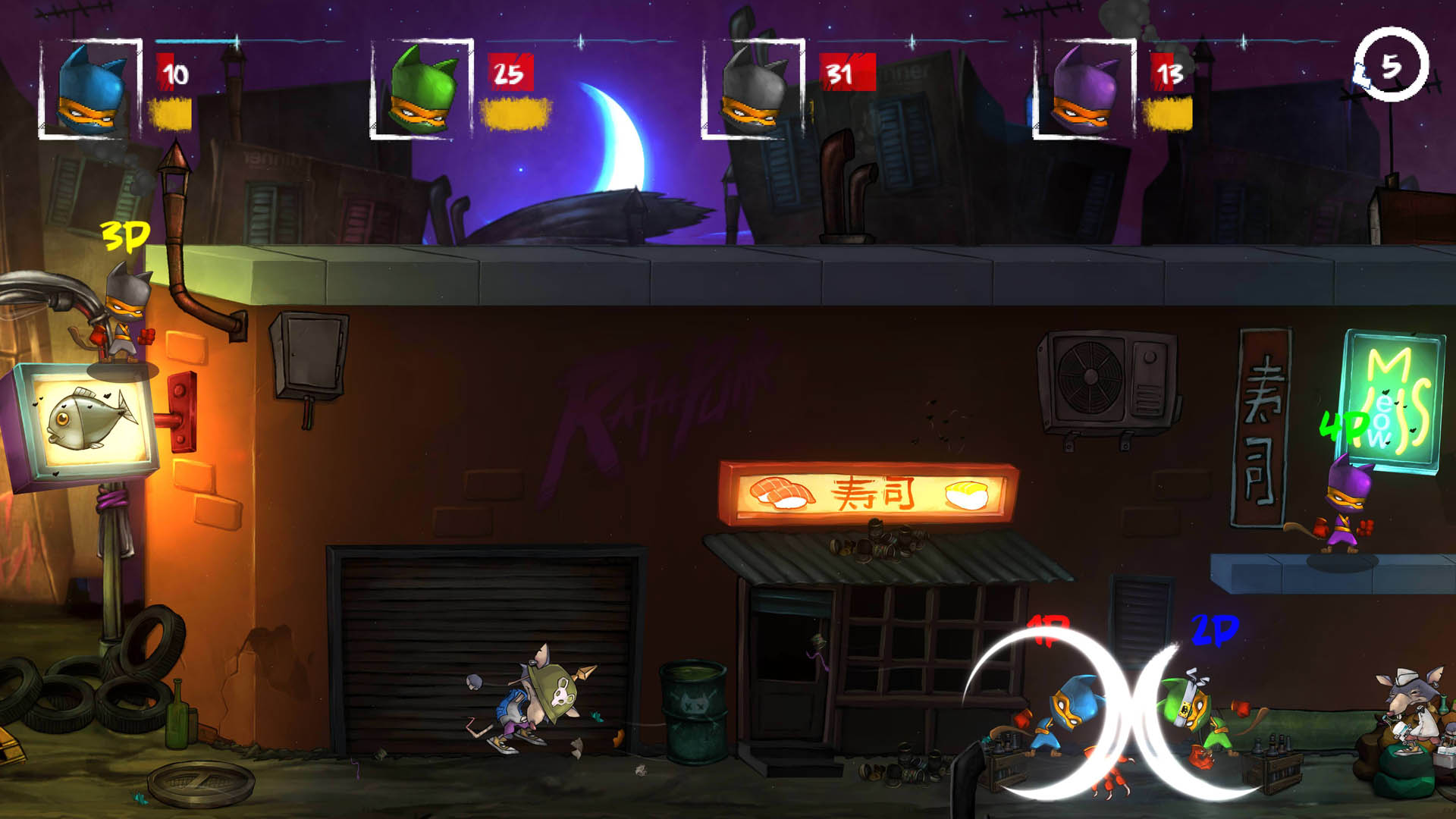 Fear not the rogue-like though; with the Pussycat mode, the game can be played with checkpoints in every Level in a classic linear adventure. Players, of course, will still require a keen eye and bags of feline ninja skills in order to survive the journey and free their Master. But they don't have to take on this challenge alone; a group of up to four people can unleash their collective fury with the ultimate local couch co-op mode!
Claws of Furry will be out this coming Spring (2018), pricing is still to be determined.