This year (2019) has seen a slew of smartphones with moderately high specs at low price points releasing, placing the power of Android in to the hands of everyone.
OPPO, one of China's largest smartphone producers has been down under for a few years now, and championed exactly that, more might for your money, transforming the industry and reducing the cost of smartphones by way of their fierce competitiveness in the industry.
Earlier this year OPPO released the Reno 10x Zoom.
Their answer to Huawei's P30 Pro and having the benefit of releasing the Reno 10x Zoom some months after the Huawei flagship meant that they were able to undercut on pricing aswell as turn the digital photography notch up just a wee bit more.
Now we have the OPPO Reno2 Z.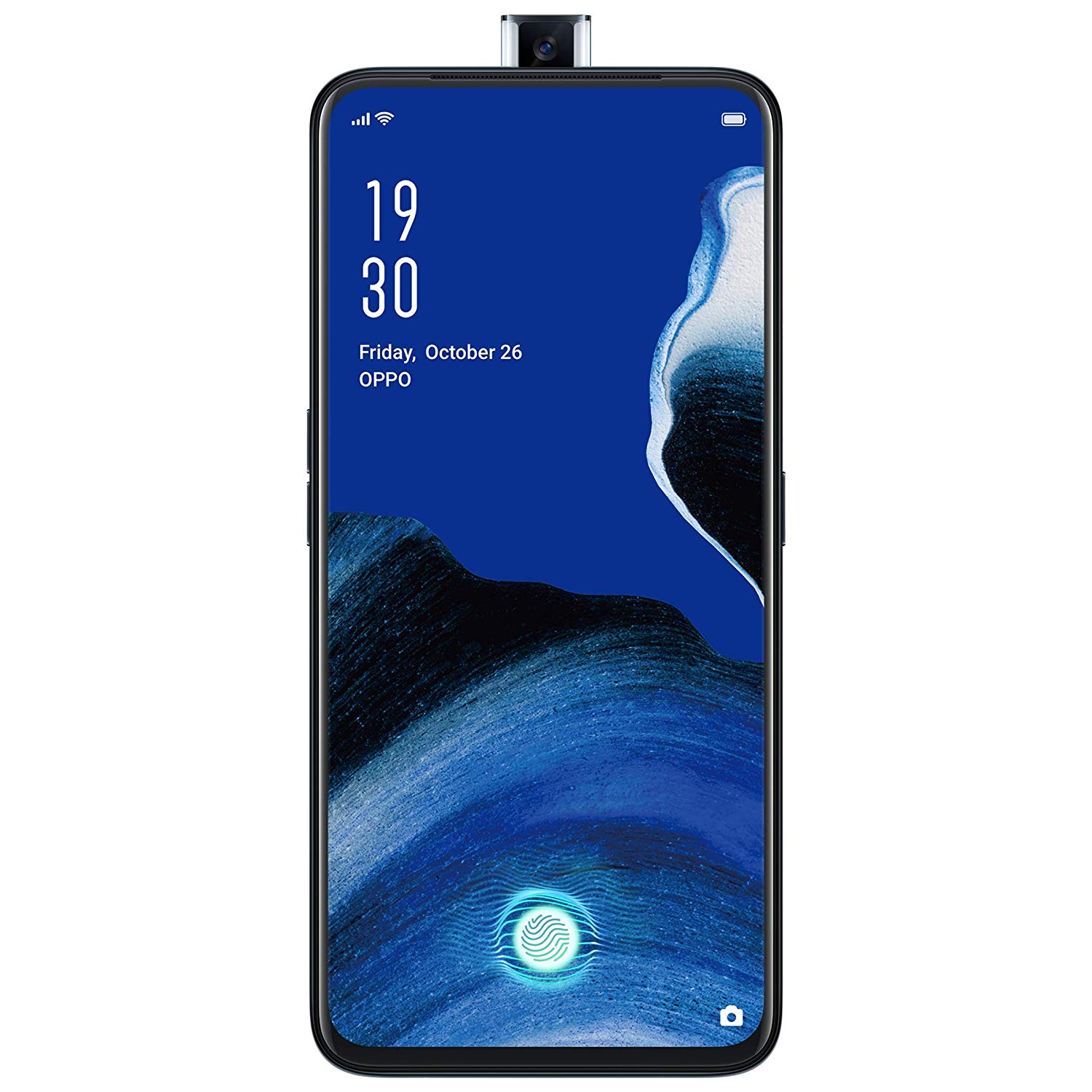 When I first heard of this phone's impending released I expected a watered down version of the Reno 10x Zoom. I was wrong.
The Reno2 Z has the digital photography prowess and power of the likes of Samsung and Huawei but yet again undercutting them all on the price tag.
Powered by a Mediatek MT6779 Helio P90 chipset (similar to the OPPO Reno Z), the Octa-core A75 processor hums along at 2×2.2 GHz. Accompanied by 8GB RAM there is no slowing down for this new and shiny Reno.
A moderately generous 128GB storage is expandable via microSD. Testing this handset with a 512GB card, the OPPO Reno2 Z had no issues and it's read and write speed was the around the same as the Samsung Note 10+.
However as with this handsets predecessor it's the camera smarts that make it what it is.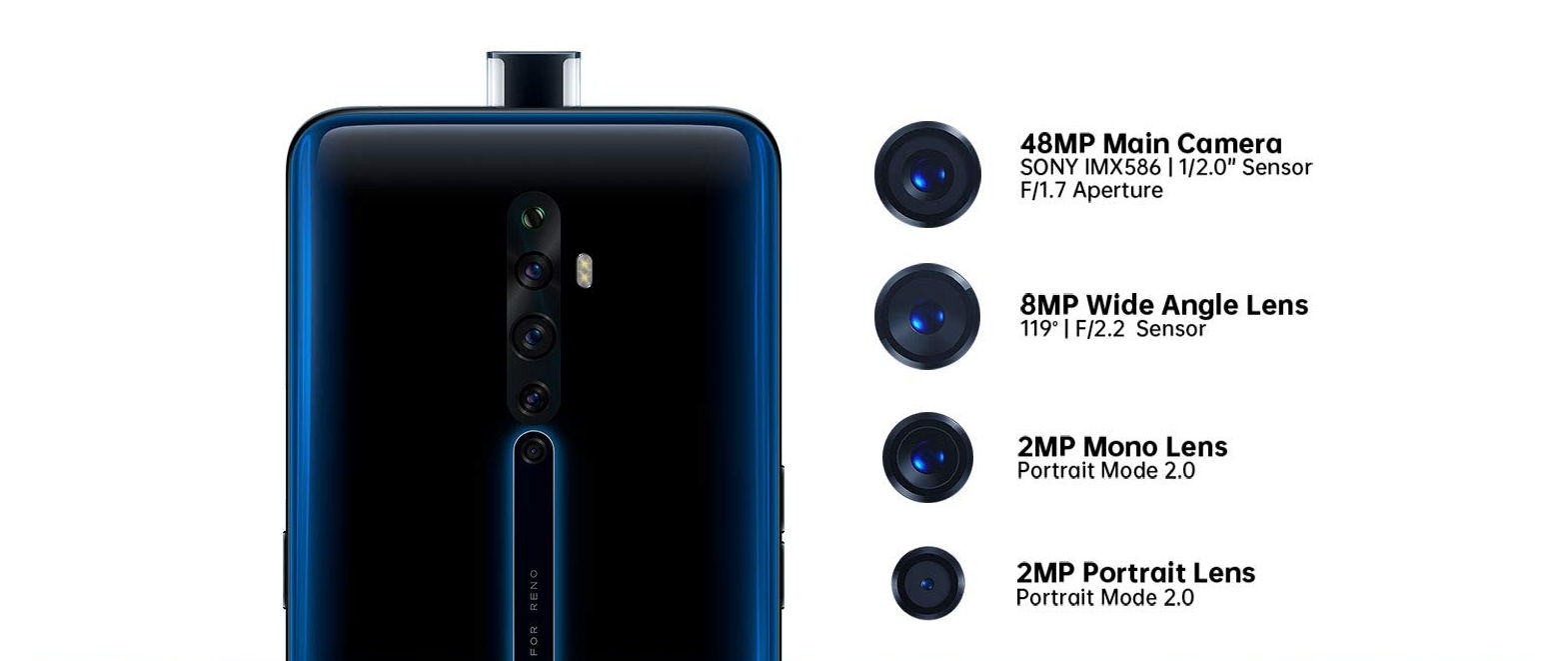 Boasting a 48 MP (wide) + 8 MP (ultra wide) + 2 MP + 2 MP (depth sensor) rear camera in a quad-lens setup, the usual suspects of camera modes are on offer, including A.I. and a Night Mode.
The front camera is where the novelty factor comes in, and something that OPPO were not afraid to try in what is still one of my favourite smartphones to date; the OPPO Find X.
Coming in at 16MP, which puts the selfie camera in a modest bracket, the camera is motorised and will not only pop out like a periscope from the top centre of the device, it also does a short dazzling light show as the lens raises up.
This is OPPO's answer to maintaining an all screen phone. And it is exactly that – all screen, all 6.5 inches of it (the same size as an iPhone 11 Pro Max).
Although a super slim bezel there is no edge screen – I was actually hoping to see the waterfall on this model, but nope. Still as a standard smartphone AMOLED screen it pops and is rich with detail and of course is also FHD.
The larger phone, naturally, requires a larger battery.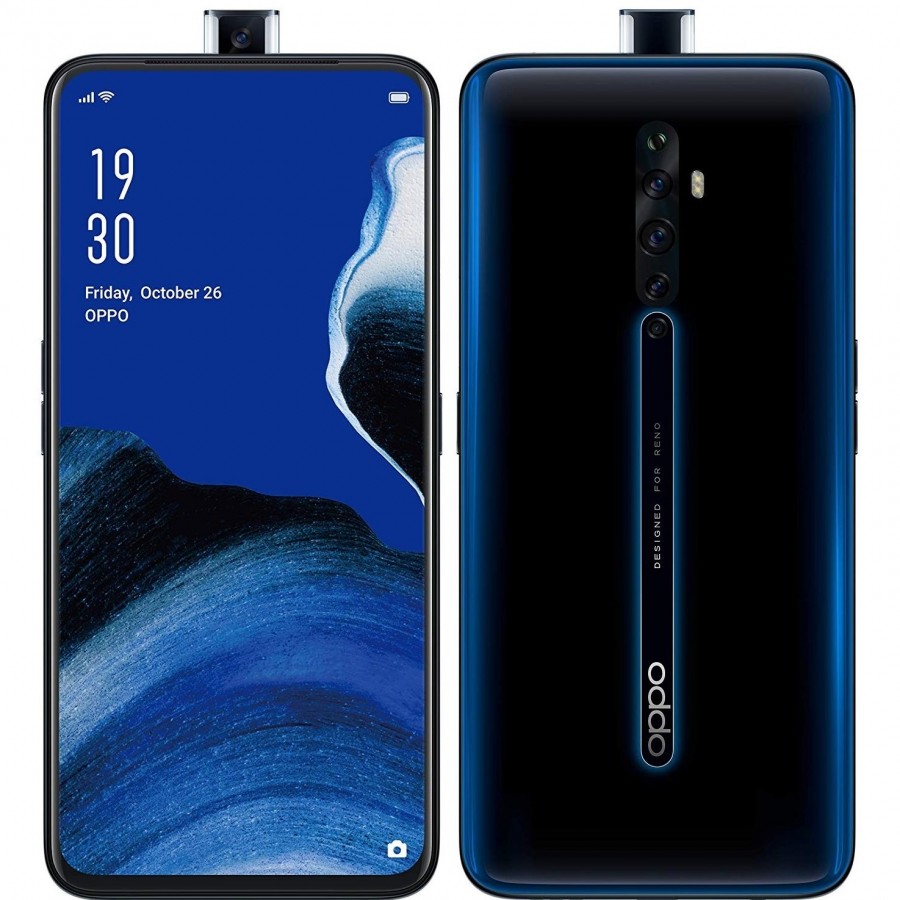 The 4,000 mAh battery is easily going to see most users right for a few days. I am a heavy smartphone user and for me I was able to squeeze around two days before the battery totally drained. The OPPO VOOC Flash Charge 3.0 aims to get you to 51% from 0% charge in as little as 30 minutes, which it does via their 20W Fast Charging technology.
Sadly OPPO have not made the Reno2 Z wireless charge capable, so you'll need to cable it in.
Aiding to the longevity of the Reno2 Z is their lightweight but user friendly ColorOS 6.1, a proprietary operating system which features a quick bar and easy swipe nav and a gaming mode. Infact he Reno2 Z is made for mobile gaming. Totally.
The ColorOS is overlaid on top of Android 9.
The OPPO Reno2 Z is a powerhouse of a smartphone. It covers all the main basis and has one, as yet, unbeatable rear camera spec. It is let down a little bit by the non-edged screen and lack of wireless charging, which competitors are adding to their devices as standard.
For it's price however, the OPPO Reno2 Z is a worthy heavy weight in the smartphone ring – and is totally a standalone device from it's 10X Zoom sibling.
Device Details
Device Name: OPPO Reno2 Z
Chipset: Mediatek MT6779 Helio P90 (12 nm)
Memory: 8GB
Internal Storage: 128GB
Camera: F: 48 MP (wide) + 8 MP (ultra wide) + 2 MP + 2 MP (depth sensor) R: 16MP
Price: Around $699.00 (NZD)