Get in to your game and light up your mood with Philips Hue Play.
The newest addition to Philip's Hue smart LED lights range are two large cylindrical light bars that can either be placed flat on a desk, table or floor, or propped up with the provided stands – or even attached to the back of your screen or TV via the supplied sticky pads.
However you mount them, the idea of having a set of Hue Play smart lights is for them to be out of sight, except for their glow of course.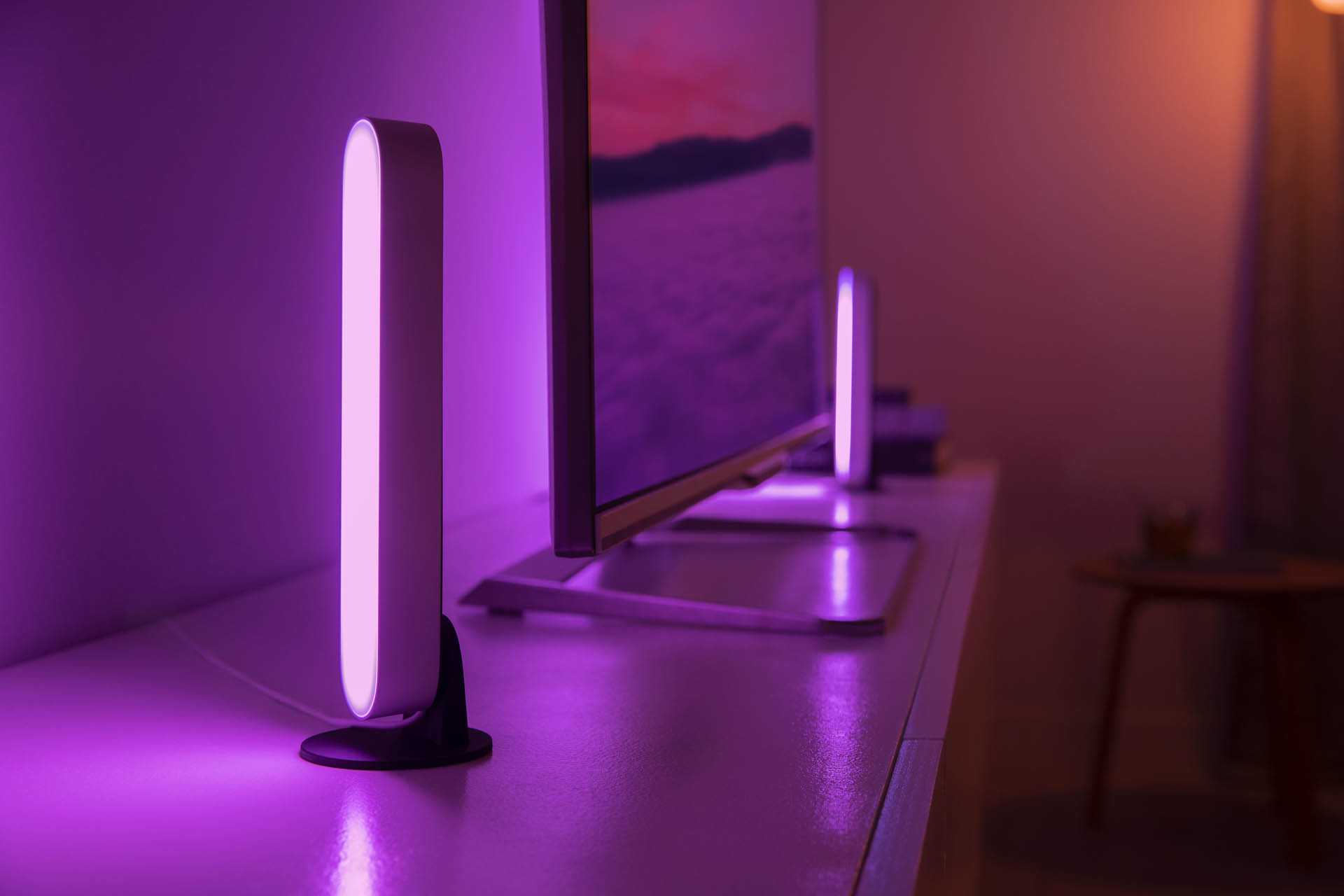 Philips Hue Play's rely on having the Hue Bridge. This is a separate piece of hardware that connects either wirelessly or cabled to your modem.
Initially you will need to cable it in and then get the Philips Hue App (iOS / Android) to get it all setup and running.
Mostly it's a simple setup, the App will locate the Bridge once it is connected to your router then you use the App to control what connects to your Bridge.
Frustration can set in though when the Bridge cannot find your Hue Lights.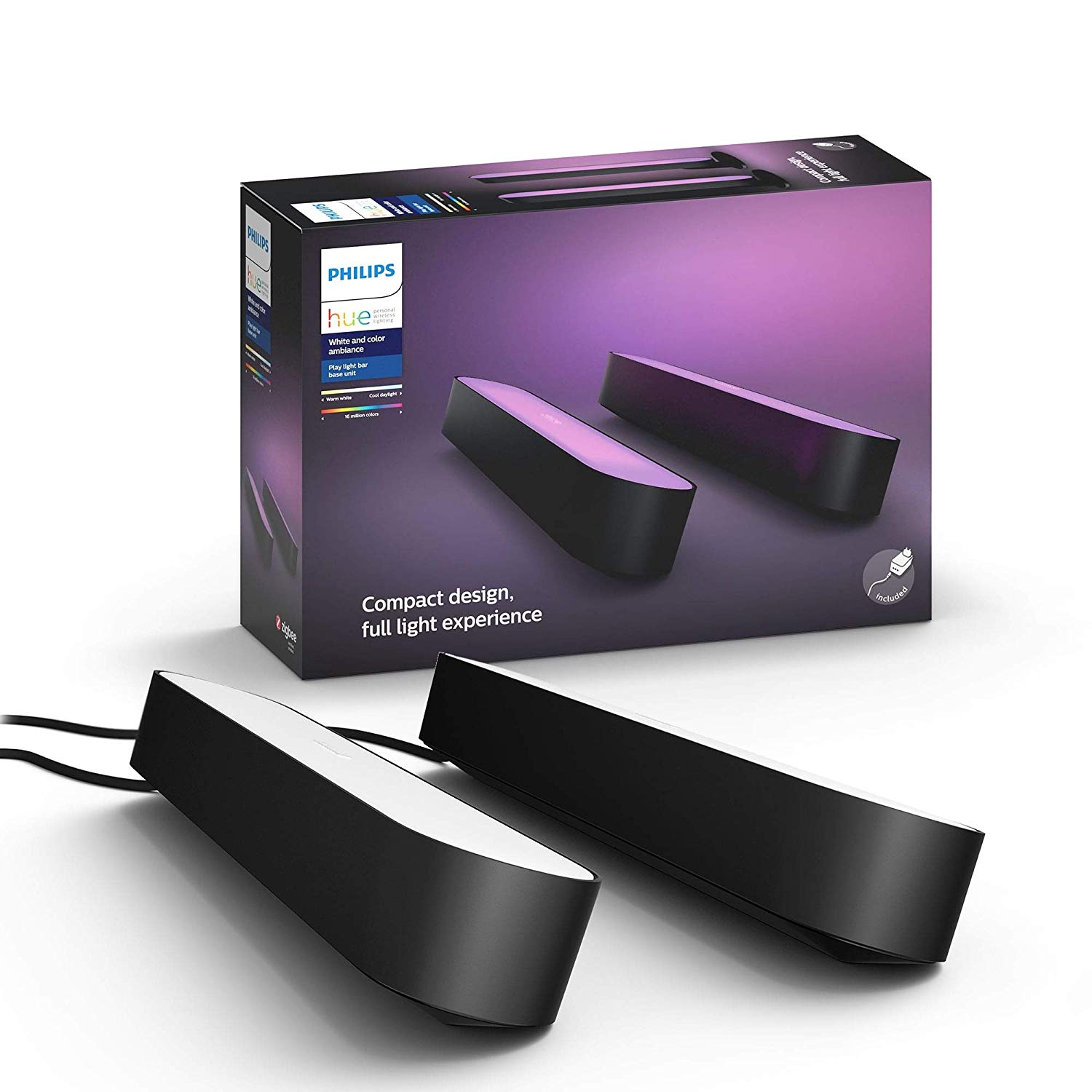 Auto scan is a bit flaky and it rarely finds anything. So in order to connect your Hue Play smart lights you will need to do a manual search.
Provided on the manual of the smart lights is the serial numbers of both units. Adding these in to the manual search the App via the Bridge will locate them.
I had a few issues though, where one light was found immediately and the secondary one was not being detected at all. It turned out to be a distance issue. So my advice is to perform your initial setup with your modem, the Hue Bridge and Hue Play smart lights all together in one area.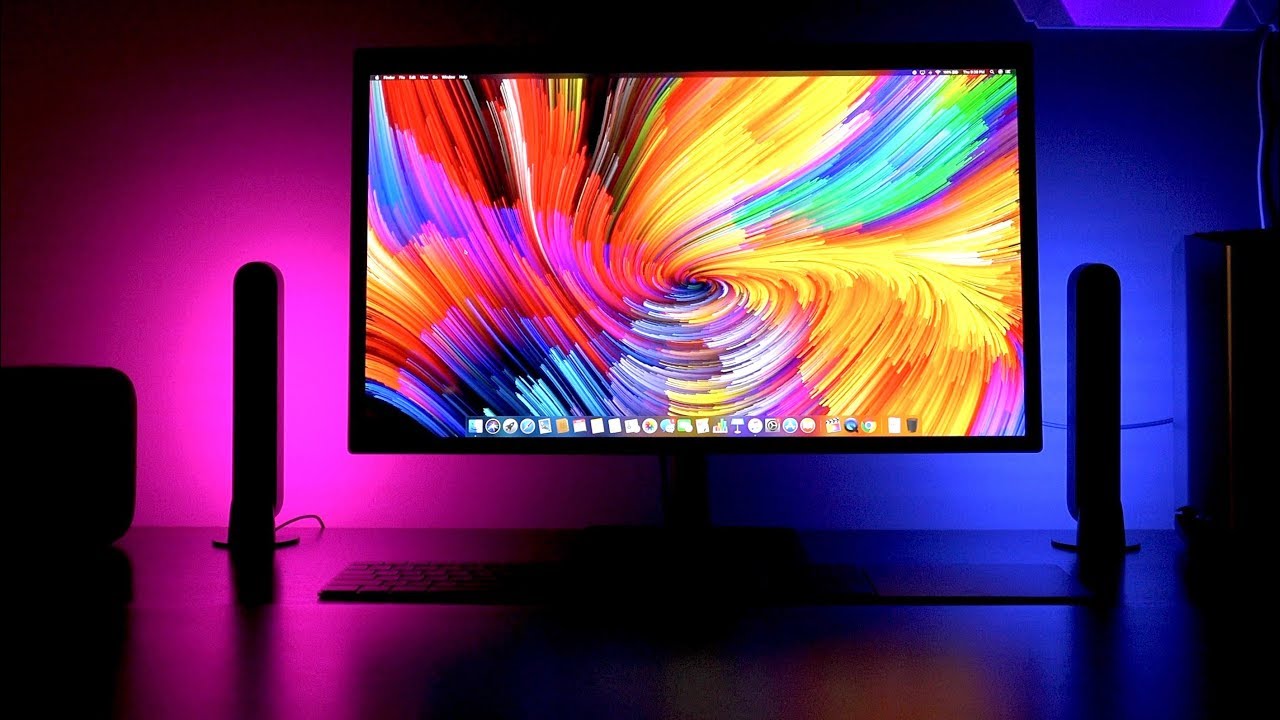 At home I have a few Alexa Echos and Spots. Alexa controls all of my smart home devices and adding Philips Hue in to the fold was surprisingly easy.
While the Hue App has customizable options and different lighting and mood scenes for you to play with, it just became a lot straight forward when doing it through Alexa.
Downloading and installing the Hue Sync App (iOS / Android) is where your Hue Play's really get going.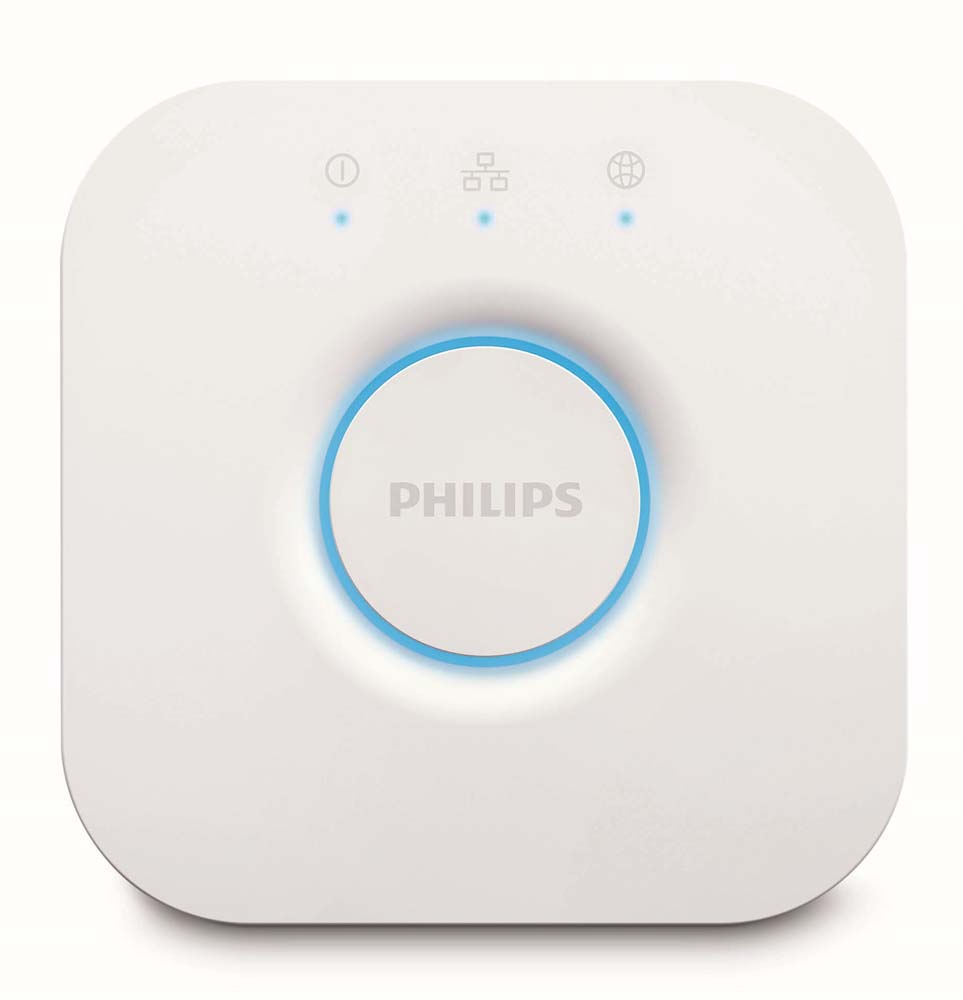 With this initiative you can sync it up (HDMI and a sync box required) to your home theatre and have the lights change colour, mode, flash and more to music, movies and of course gaming.
There is also a wealth of third party apps that can really bring forth the functionality and features of the Hue Plays than the actual official App does.
Philips Hue can be integrated in to Apple Home / Siri and Google with Google Assistant.
Whether you decide to use a smart home A.I. or just make do with the Hue App you'll be able to make the Hue Plays all your own and set schedules, make your own lighting combinations and create scenes for every form of entertainment.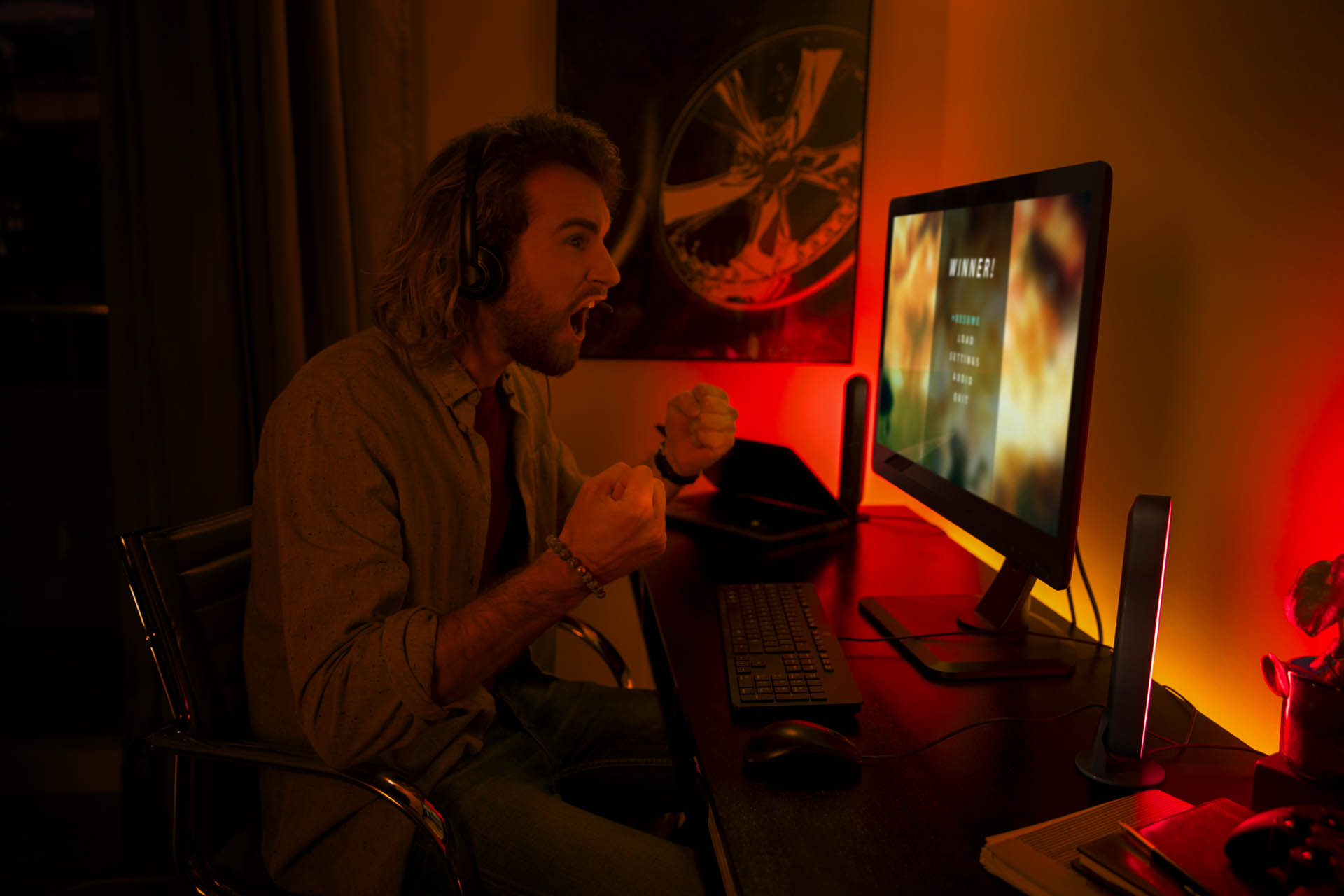 The brightness level and hues are all absolutely configurable to your liking. However, I do think that the ease of use of the Hue smart lights connectivity still needs some work. I imagine new comers to the realm of smart lights would find themselves a bit lost and completely frustrated when something needs troubleshooting.
The initial setup has the intention of being user friendly, but it can be super complicated – especially when something doesn't work as it should.
The App and the UI of the Hue Bridge still needs a bit of work in my view to make it the simplest process for novices. But once you're connected, you're done and shouldn't need to go through the setup again (unless you add more smart lights).
The Philips Hue Play smart lights are right at home, in your home theatre setup and a must have in any video gaming dungeon.
They are out of sight, but not out of mind as they transform your play area in to an illuminated world of entertainment.
Philips Hue Play Smart-lights Review