A health and wellbeing wearable that will keep up with you and then some.
Huawei have released their latest smartwatch – the Huawei Watch Fit. Coming in slightly wider than the Huawei Band it is a round edged rectangular 1.64 inch all screen vivid AMOLED personal minder for your workouts and health checkups.
Featuring a silicone sports strap designed to really fit all, the Huawei Watch Fit's use is real simple.
Pairing via bluetooth to either Android or iOS (Apple) smartphones you will need to download the free Huawei Health app in order to get the most out of your Huawei Watch Fit and ensure your fitness tracking and health monitoring is in-check.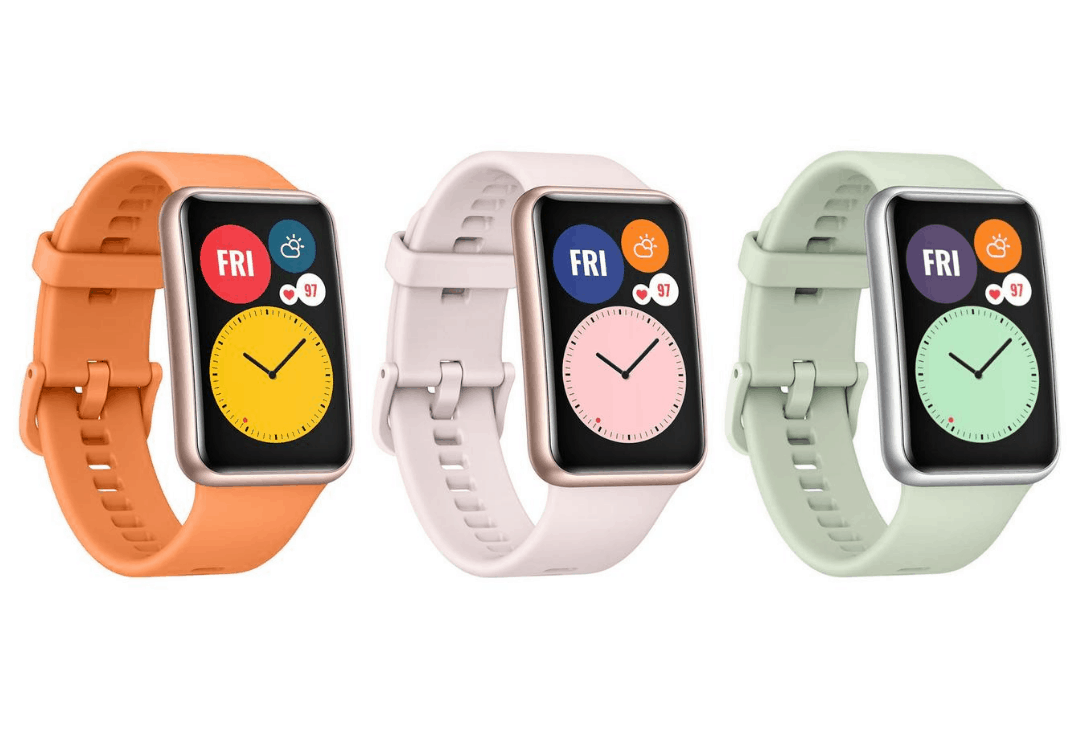 When I first received the smartwatch I already had the Huawei Health app installed, but under the list of available devices this particular Huawei Watch Fit was not listed.
Thinking my app was out of date I looked for an update – and nope the app was fully up to date.
Turns out in order to sync the Smart Fit to your device you will need to scan the QR code that is on the packaging.
Once done it's all practically automated from there.
The Huawei Health app has the facility for you to enter in your personal stats such as height and weight and it's also here that you can set routines and goals.
It's also within the app where you can view your data such as step counter, calories burnt vs. your intake (if you place those details in) and the Huawei Watch Fit also has a blood oxygen monitor aswell.
You can perform tests from your wrist to gain results on your Sp02 and check your stats for heart rate, your activity, sleep results and perform breathing exercises.
This is done with the only toggle button to the right of the watch face.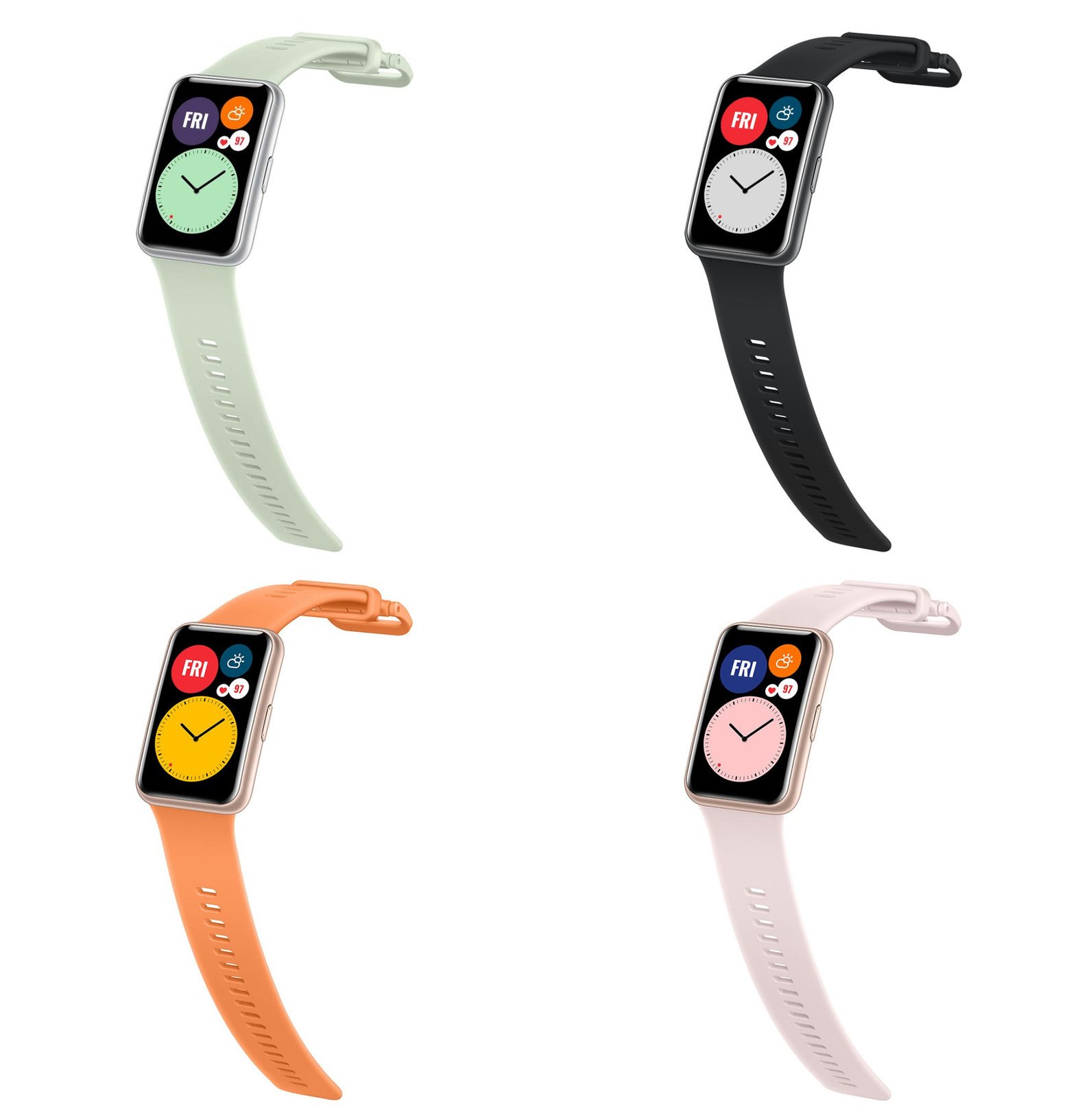 Swipe right on the screen of the Huawei Watch Fit and you'll instantly see your daily activity progress. Continue swiping shows local weather info and current heart rate.
Swipe down from the top takes you in to the settings menu.
Either on android or iOS the Huawei Watch Fit has a notification feature. Toggle this on and off via the Huawei Health app it's also here where you will assign what additional apps you want notifications from; weChat, Gmail, Messenger, SMS and more.
Unlike other smart wearables the Huawei fit takes a different approach with its notifications.
I expected that it would buzz or bing each time I received an email or message etc. That's what I am used to with other wearables.
A week in to wearing the Huawei Watch Fit fulltime nothing was buzzing or binging at me.
I discovered that in order to see any notifications or alerts that you may have received you need to swipe up from the bottom of the watch's screen and whoa – there they all were. Alot of them.
The Huawei Watch Fit is super light – you can wear and forget and is IP68 rated waterproof. So go for a dip, swim those lengths but don't do it in sea water.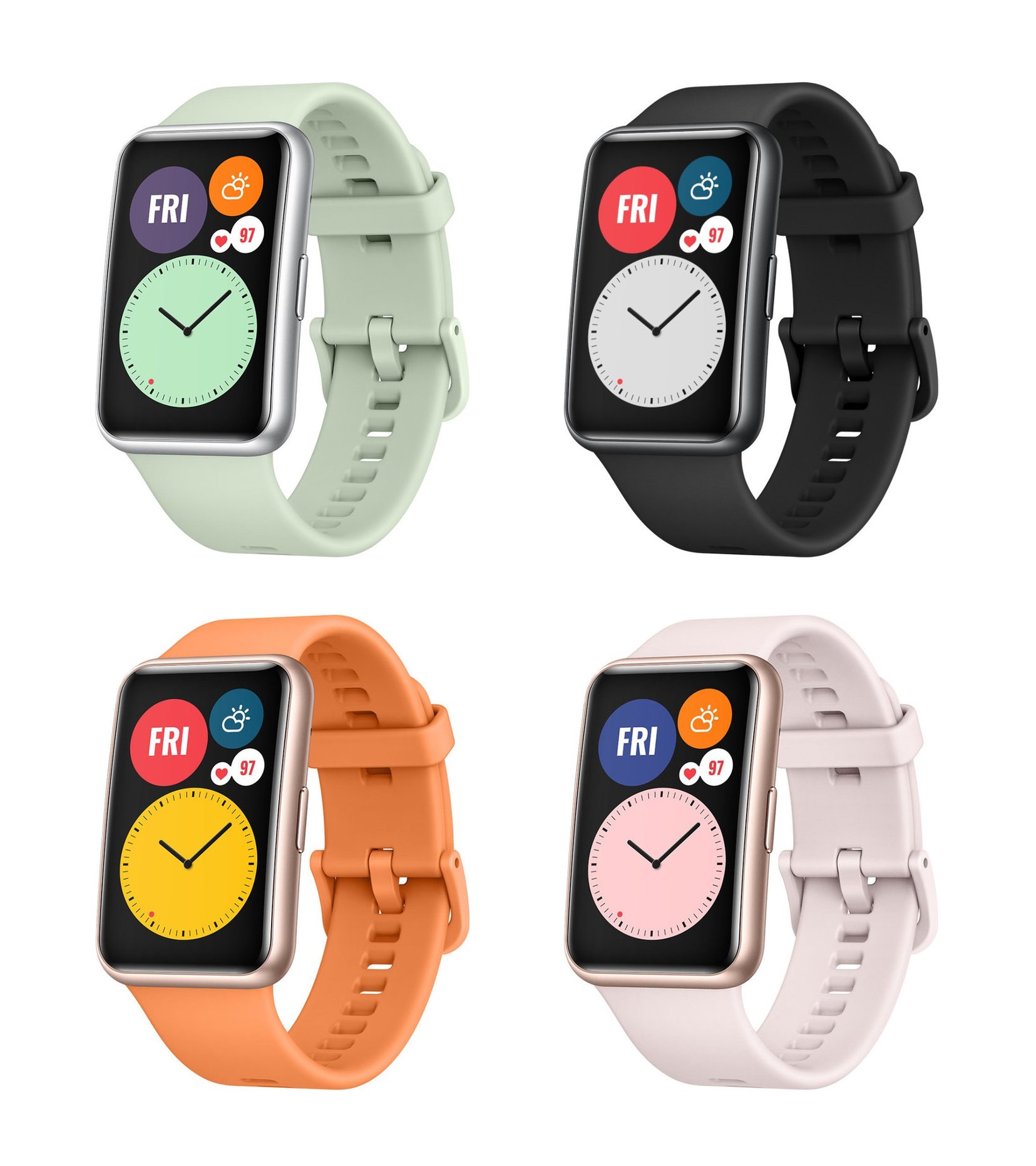 One huge feature that the Huawei Watch Fit has over other, more pricier competitors is the battery life.
As I said, I have been wearing the Huawei Watch Fit for two weeks (16 days to be exact at the time of writing) – one on full single charge.
Right now the watch still has 20% charge.
It comes with a USB magnet charger and via a USB 2.0 port takes around 10 – 15 minutes to do a full charge from empty.
Dress it up and style it how you like. A long press on the Huawei Watch Fit's screen will allow you to change the current watch face as you like. There's around 8 varying faces, some animated, all with quick stats on the screen.
The size and shape of the Huawei Watch Fit truly makes it unique from others out there – and I can't say enough about the astounding battery life, especially when you consider that the wearable is tracking your health and fitness stats 24/7 aswell as receiving your daily thirdparty notifications.
If you're in the market for a smart wearable and one that ticks all health and fitness boxes this is totally it.
Always ready to go, keeps the pace and will not sleep when you do the Huawei Watch Fit is the perfect smartwatch.