Huawei are known for producing smartphones with killer spec'd cameras – but the giant tech company also make other stuff.
From modems, telco equipment through to laptops. Recently they released their latest small form factor notebook – MateBook 13.
As it's namesake, the MateBook is 13 inch FHD+ (2160 x 1440) touchscreen with some serious goodness under the hood.
Designed for work or play – the MateBook 13 is also ideal for content creators and even gaming.
Powered by latest gen Intel i7 with a clock speed of 2.30GHz this is coupled with 16GB RAM and a NVIDIA GeForce MX 250 GC (Graphics Card) with 2GB dedicated memory.
The unit that we received from Huawei has been a powerful beast.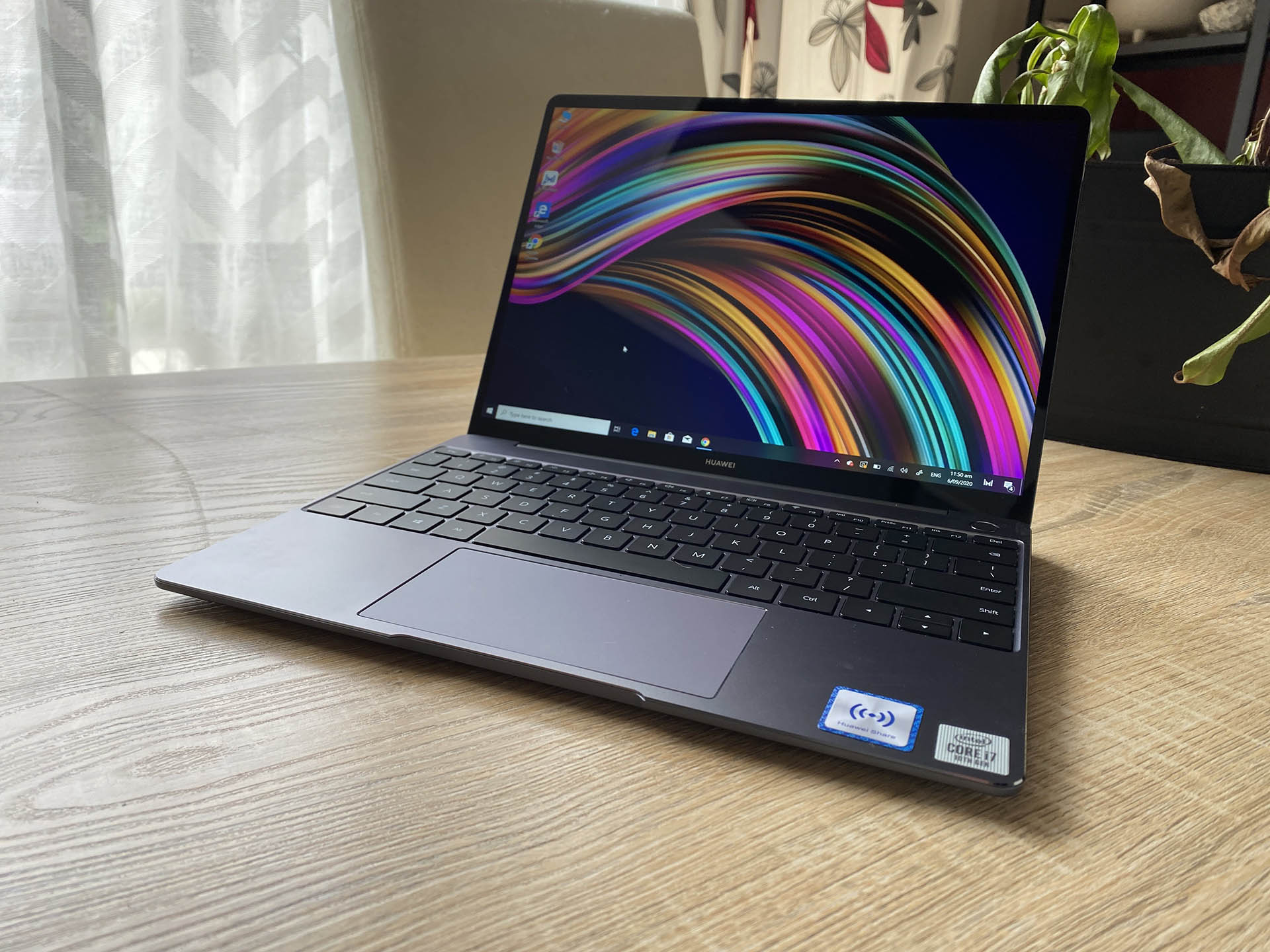 Able to handle almost everything thrown at it. Adobe Premier, Photoshop and more – aswell as the usual everyday use.
Editing and outputting a 4K video of around 7 minutes did get the MateBook 13's fans going for sure – but the rendering time was shorter than expected at less then two minutes.
Given the small stature that this 13 inch notebook actually is I wasn't expecting too much from it, but it exceeded my expectations ten fold.
Games ran absolutely brilliantly.
Starting of on the lighter side (and a fav of mine) with the RPG Deathspank. This cell shaded humourous overload of a PC game is not exactly taxing on most PCs so I was unsurprised that it played and played well.
So it was time to switch it up.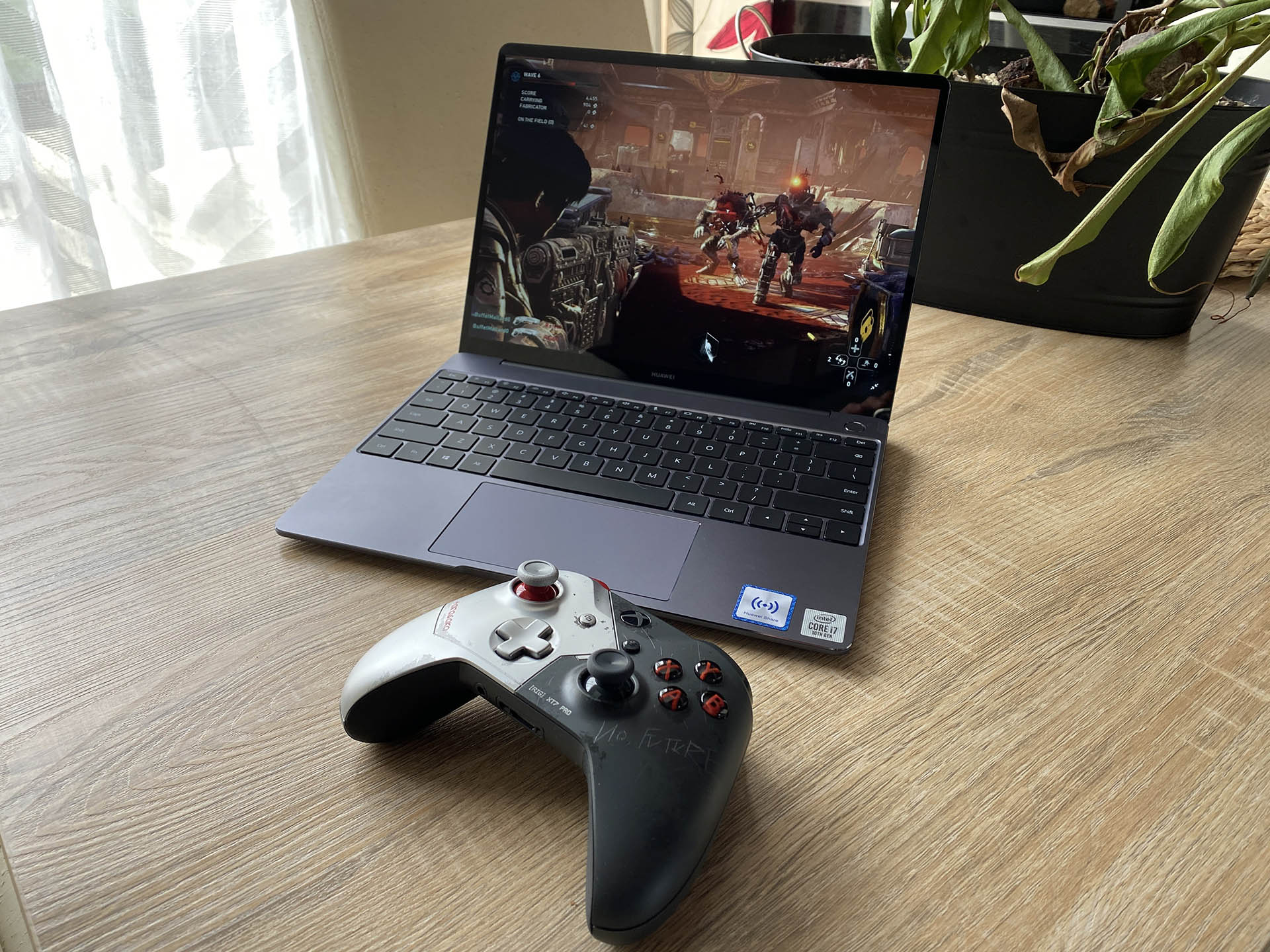 Shadow of the Tomb Raider didn't seem to cause any strain on resources and after an hour of play the Matebook 13 remained cool and calm. It did put a small dent in the battery though from full charge.
Gears 5 and Borderlands 3 is where the MateBook did eventually feel a bit of a workout as 20 minutes in to play the internal fans started up.
It was on Gears 5 where the notebook also got warm. Not hot, just warm to the touch.
Nonetheless there was no gameplay lag, glitches or slow loads. The MateBook 13 can truly handle serious gaming.
The sleek metallic body is super minimal on external ports. It nearly has none at all.
Two USB-C sockets, one is for the charger and the old fashioned 3.5mm headset / mic socket.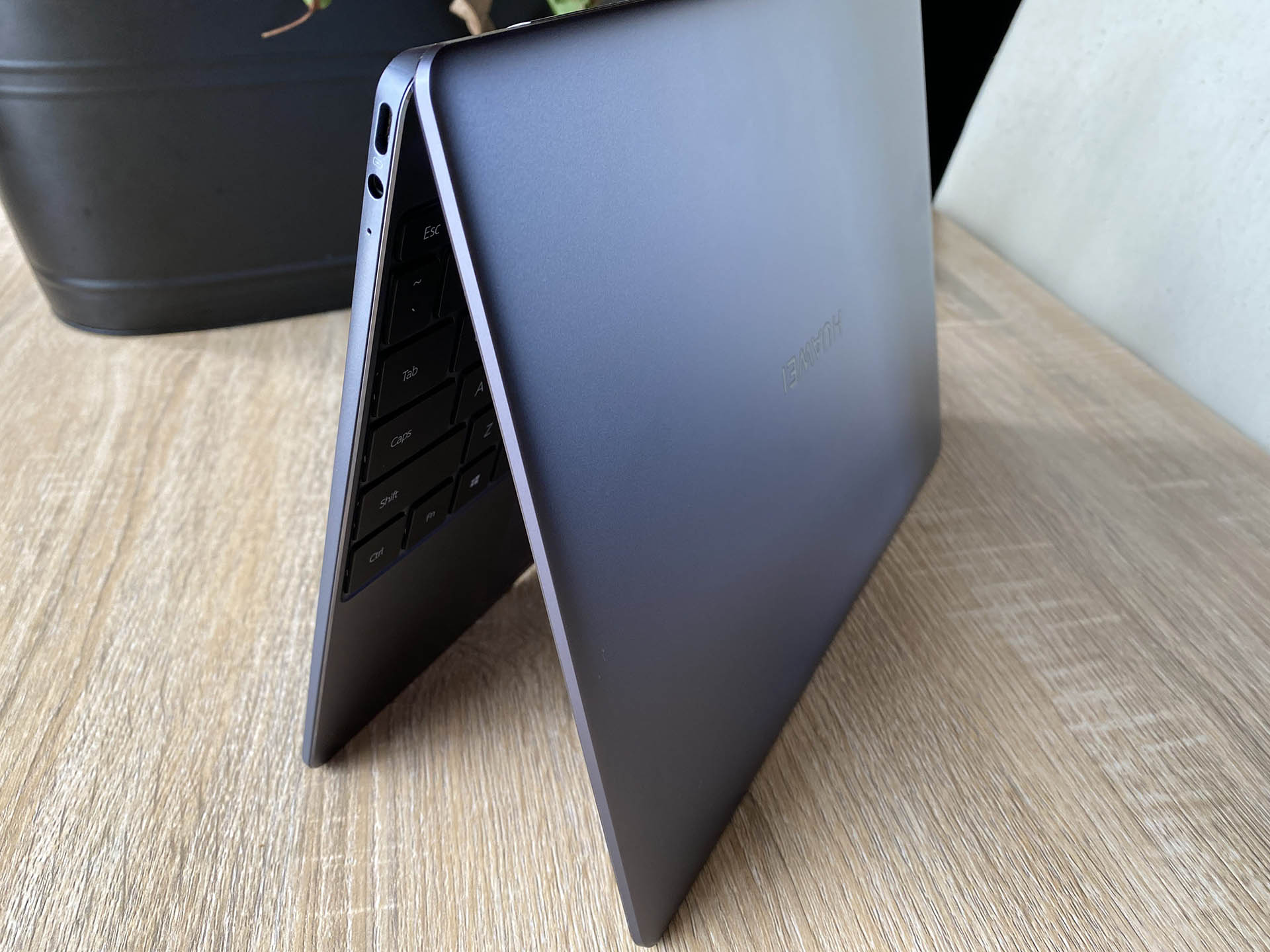 The internal storage of 512GB SSD is quick enough – even for game loads and rendering and Huawei have taken the time to partition the internal storage to segregate the Windows and apps installation C Drive, in the unit that we reviewed.
But the partition for C was perhaps not generous enough at only 80GB – get creative apps installed, a couple of top shelf games and poof – it's dangerously full.
So where possible install anything big and juicy on the second partition or better yet use a external drive – and in order to do this you're going to need to get yourself a USB-C adapter to add additional ports. If you get an adapter with a HDMI port you can plug a second monitor in for dual screen action.
The Power button to the top right of the chiclet keyboard also acts as a fingerprint reader for security and the internal battery life is superb.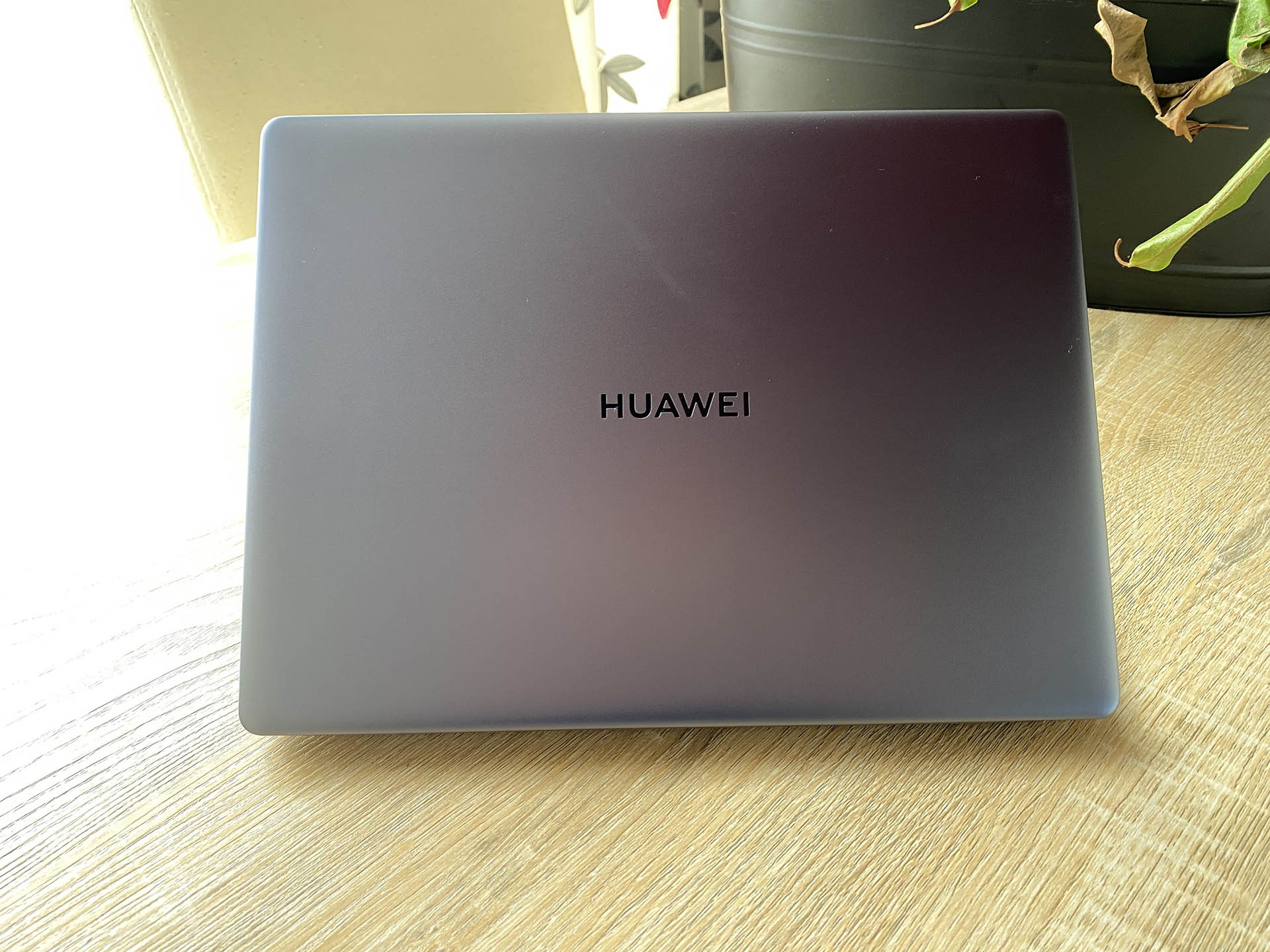 For usual everyday use and nothing to resource intensive you should expect to get 6 to 7 hours from the MateBook 13.
Playing Tomb Raider, Gears and Borderlands 3 reduced that alot – by the end of the test, which was just over three hours there was 30% battery life left from a full charge.
The MateBook 13 is an excellent all-rounder. A one stop device that is going to see you right for all of the boring stuff during the daytime and some furiously serious game-time all night.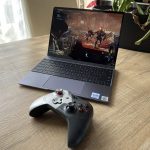 Huawei MateBook 13 (2020) Review
Device details
Released: August 2020
Device Name: MateBook 13
Processor: Intel i7
Memory: 16GB
Internal Storage: 512GB
Graphics Card: NVIDIA GeForce MX250
Price: Around $2,199 (NZD)