Huawei do it again.
In the fiercely competitive smart device market where specs and price mean everything to consumers, Huawei have produced a tricked out budget priced handset that undercuts their competitors.
The Huawei Y7 is releasing down under to a market that is currently bracing itself for the next giant leaps in flagship devices.
The Y7 offers up a 16MP front camera housed in a dew drop on the main 6.26 inch HD screen and a 13+2MP AI Camera enclosed in a durable ceramic-like back dual lens at the rear. Known for their camera smarts, the built in camera AI has 22 different scenarios which it will recognise when taking a pic, as we have seen on the last two flagship devices, Mate 20 Pro and P20 Pro.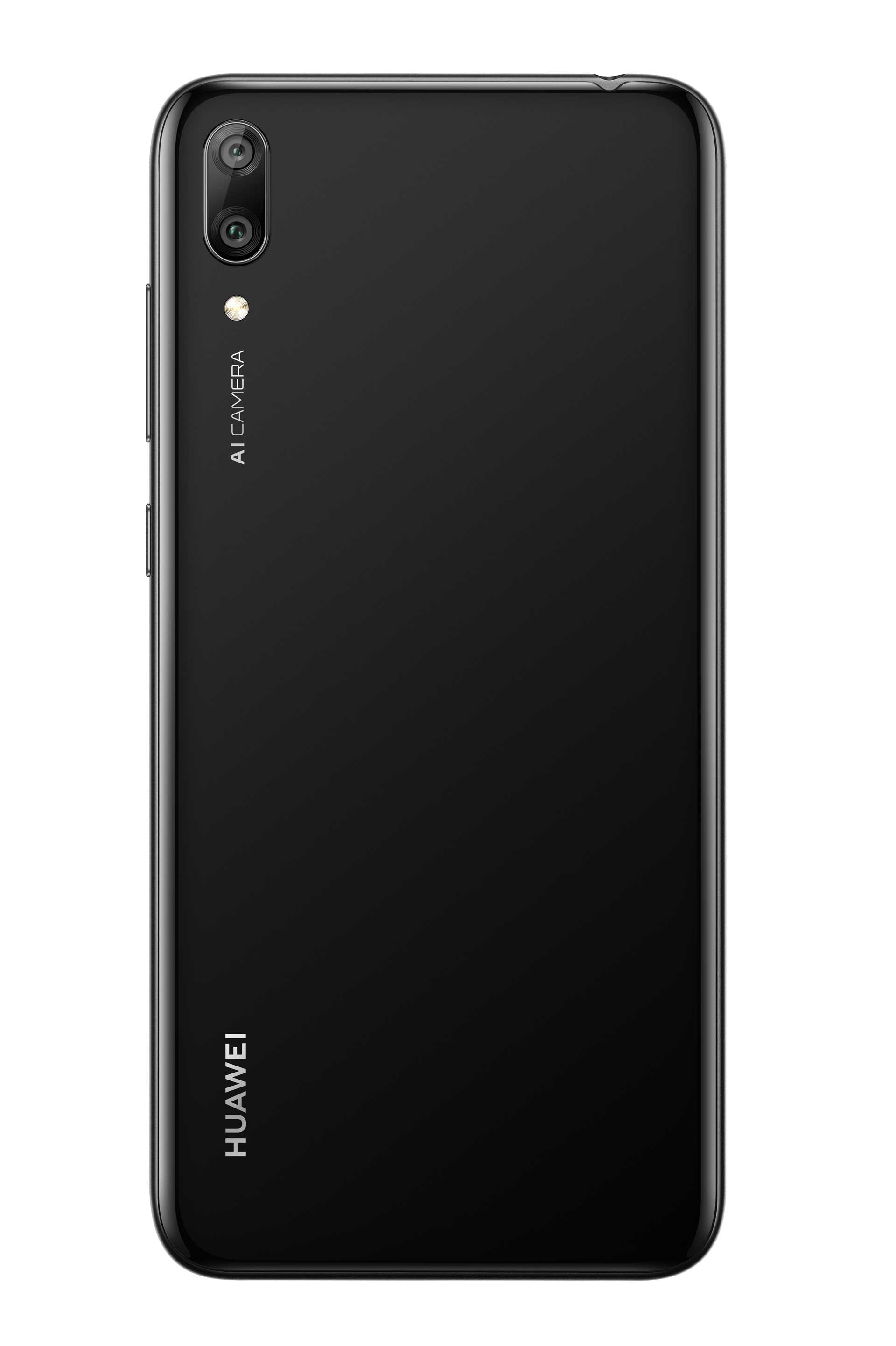 The camera's AI software will, for the most part, accurately scan what you are taking a snap of and adjust accordingly. Also built in is the very handy document scanner and the shoppers delight 'Shopping' function which uses Amazon to find and search for similar products that you point the rear lens at.
It's a Huawei device, so of course the camera is totally superb and of course comes with an entire menu of AR effects and shooting modes.
The Y7 also utilizes the front lens for full 3D facial scanning. This function serves a few purposes, but predominantly you will utilize it for the facial unlock – which works well, in my multiple unlocks it recognised my mug 9 out of 10 times to average it out. Of course low light, direct sunlight and wearing sunglasses can affect this.
Given the price of the Y7 (which this review will reveal for New Zealand at the conclusion) I find myself comparing apples for, well… you get the pun.
The Y7's camera functionality is higher than other hugely expensive devices and boasts the same, if not better functionality at a higher mega-pixel rate. Of note is another camera shooting mode; Night Mode, where the phone will undertake pure wizardry by pulling in light (when there is seemingly none) and retains a clear, vivid and detailed photo.

The 6.2 screen is pleasingly large enough to fulfill any snap-happy, media watching and gameplaying user with a super slim bezel.
The onboard 32GB ROM (storage) and 3GB RAM reflects that this is on the lower end of the smartphone scale. Huawei have thankfully placed a microSD card slot within the dual sim tray (tray allows for 2x simcards and 1x microSD).
Reading up to 512GB microSD's and if you are a moderate user, or at best, a prolific selfie snapper, you will probably need to expand the storage within a short time frame.
Processor sees a moderately paced Qualcomm Snapdragon 450 coupled with an ARM Cortex-A53 (eight) cores clocking in at 1.8GHz. The ARM Cortex cores are also optimised for battery life and will shut off cores that are not needed instantly.
The Y7 manages to keep up with the more pricier handsets out there, perfect if you are someone like me, who has a dozen apps open at once. Even more interesting is that supposed higher end games run and run well, such as PUBG for mobile. ARK stuttered and eventually crashed a few times though. While these titles naturally reserved resources within the Y7's architecture while in play, the handset did not heat up and barely punched a hole in the battery life after a couple of hours play.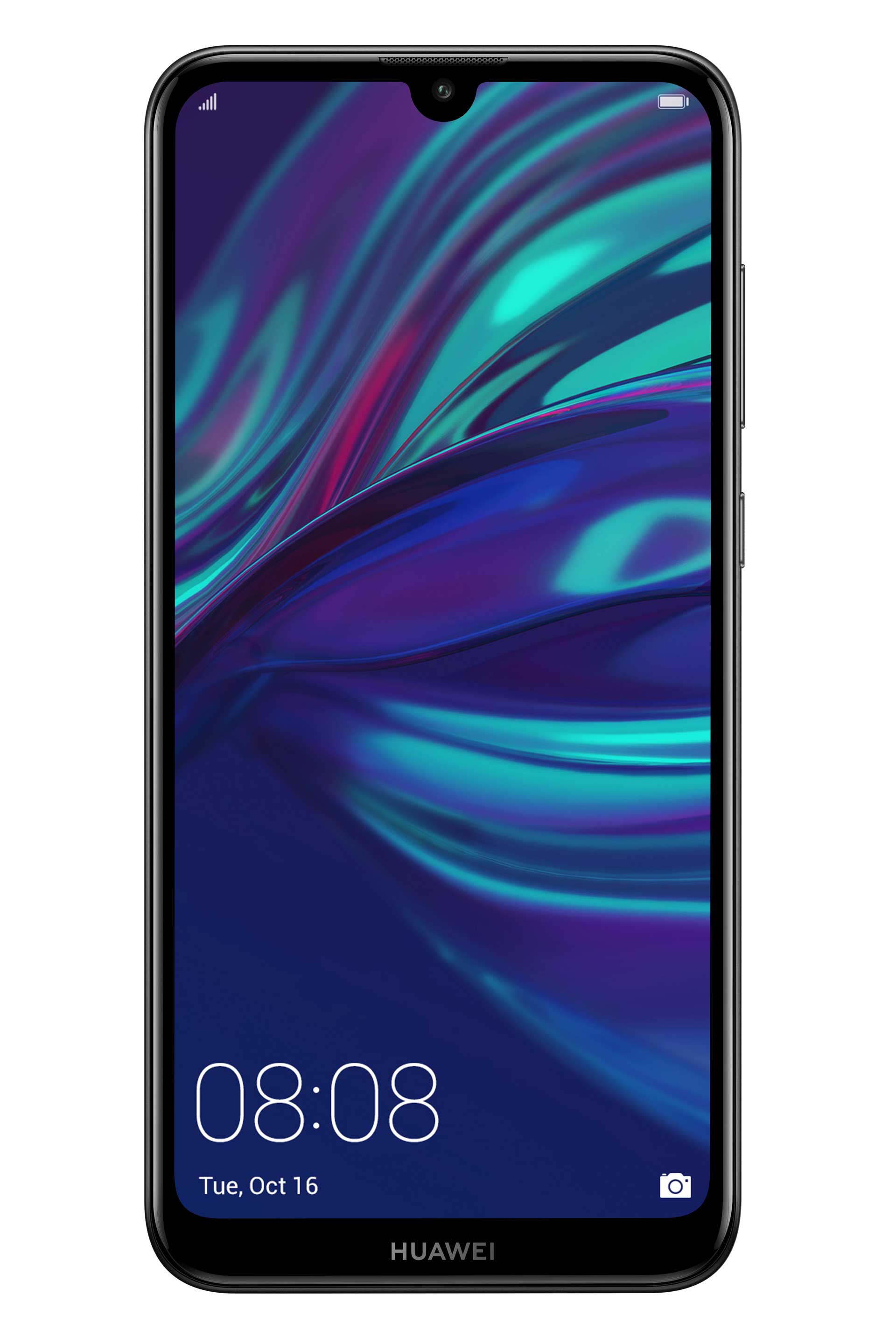 One of Huawei's endearing legacies is battery life within all of their devices for the past few years.
Always innovating and adapting, improving on already an ever-lasting energy life, the Y7 has a quick charge capable 4000 mAh battery that is likely to see you through two and a half days of moderate use before totally dying.
Having the Y7 at 46% battery level a mere 5 to 6 minutes plug in time (into A/C) took this to 91%. Then, that 91% lasted almost two days without a single charge or top up. Colour me super impressed – remember this is a low cost handset.
The casing of the Huawei Y7 is a ceramic matte colour and Huawei are one of only a very few smartphone manufacturers that include a clear gel case with their handsets in the box.
There's a lot of reasons to consider the Y7 other than it's price. The Y7 is tricked out enough to satisfy any school age child and teen without compromising on the family budgets, placing kids aside.
The Y7 is a low cost, low to mid range device that exceeded my expectations. To own as a second phone or your first entry-level smart device one thing is for sure, you do get a big bang for your buck.
Huawei Y7 Pro (2019) Review
Device Details
Released: February (NZ) 2019
Device Name: Huawei Y7 Pro
Chipset: Snapdragon 450
Memory: 3GB
Internal Storage: 32GB
Camera: F: 16MP. R: 13+2MP
Price: $349.00 (NZD)</p