If you started your video gaming life in the late 80's or early 90's you would've undoubtedly come across Wonder Boy.
A series of titles released on Sega Master System and Megadrive / Genesis had you playing as Wonder Boy, a hero with a knights arsenal, a wizards magic and an inventory which was way ahead of its time.
In 1994 added diversity to the franchise with the release of the 16 BIT Monster World IV and in steps a female protagonist, Asha.
Now ININ Games and STUDIOARTDINK have released a remastered version of the original game with upsized graphics for a whole new generation of future Wonder Boy fans.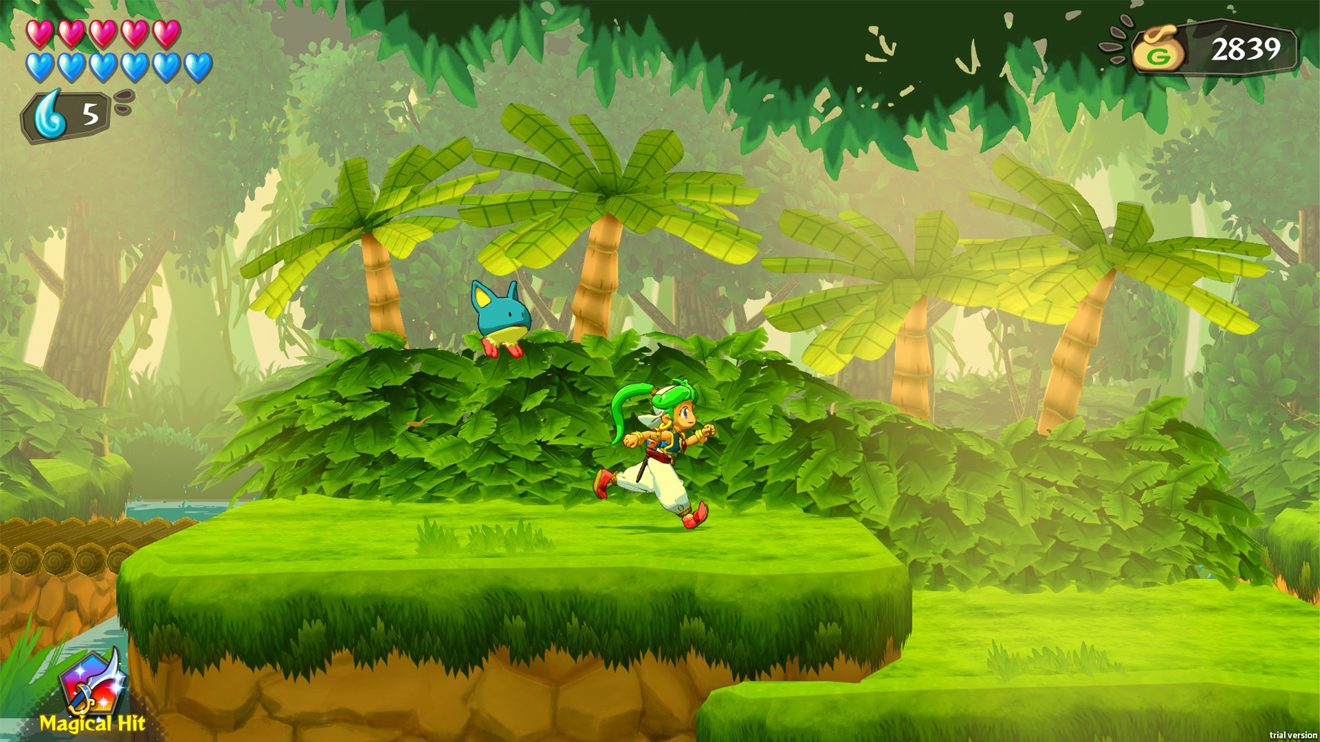 Gameplay is simple in this 2.5D side scroller.
Run, jump, fight.
You are Asha an Arabian girl on an adventure to save her land and her people.
You will have a small animal-like creature called a Pepelogoo to aide you in your quest and alot of enemies in your path.
Adding new gear can e done via a Shop in the Village hub, the more that you explore the multi-tiered levels the more coin you'll gain to splurge.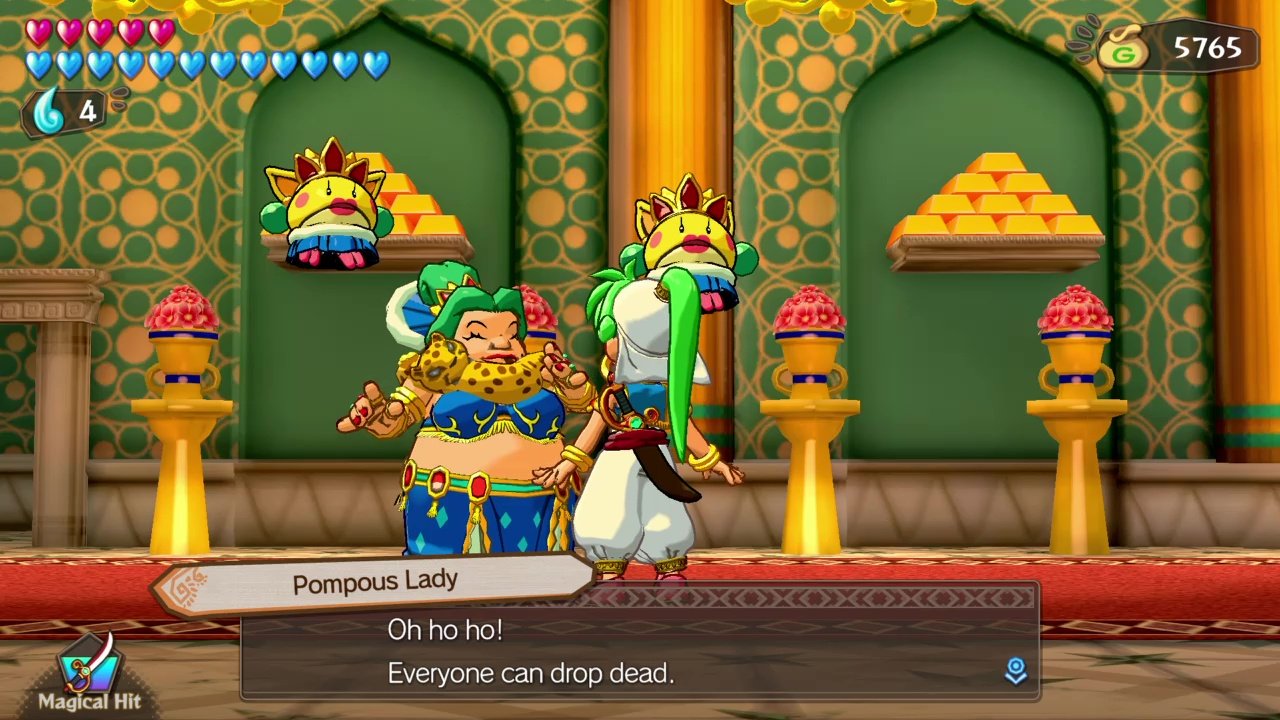 Don't expect it to be a run and slice game though.
While the foes you encounter do not prove too challenging – the Bosses most definitely take some effort.
Unlike the days of cartridge, your progress is saved at certain intervals. A luxury we 80's and 90s gamers never had. Death meant permadeath.
Wonder Boy: Asha in Monster World is delightful play mixed with some pretty grueling gameplay moments. Fans of the original title are likely to have their childhood memories re-awoken in FHD.
There are two versions of Wonder Boy: Asha in Monster World.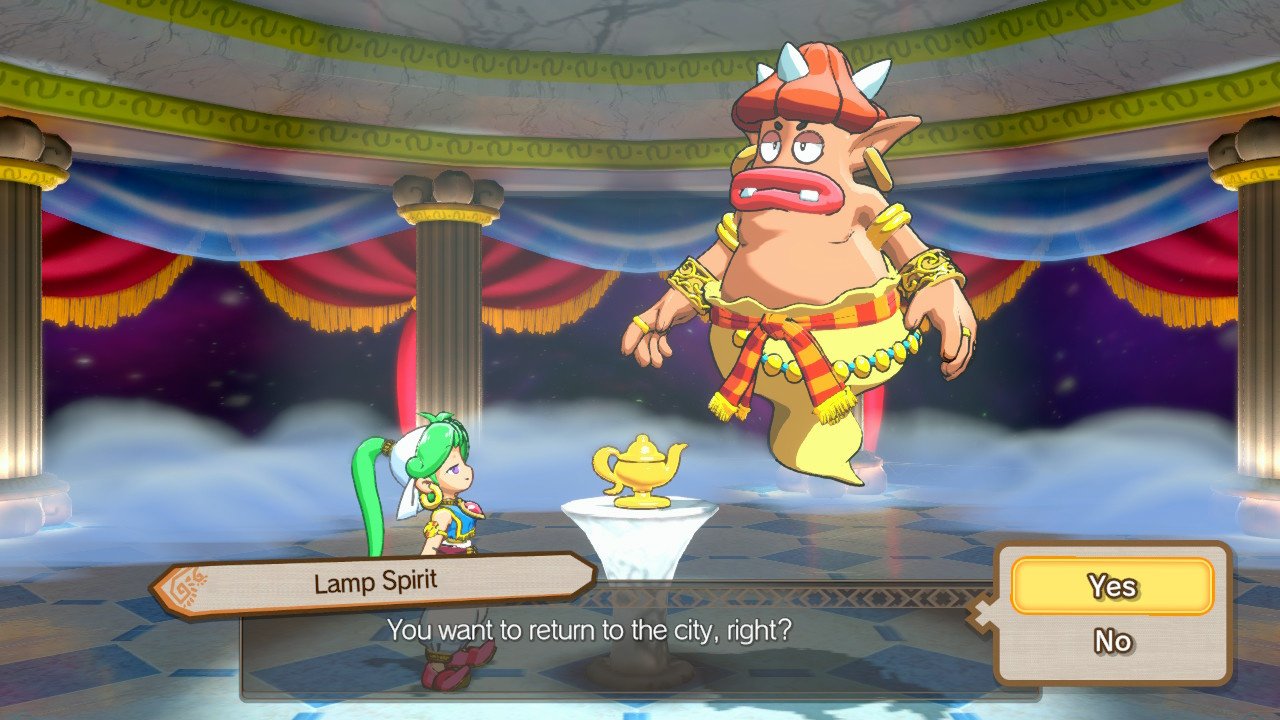 The digital version of Wonder Boy: Asha in Monster World can be purchased from the Nintendo and Sony stores and is published by STUDIOARTDINK.
The boxed retail version of  Wonder Boy: Asha in Monster World comes exclusively with the original Monster World IV published by ININ Games.
The replayability factor for completionists like me is actually quite high. There were moments where I missed a chest or an opportunity from a NPC and you can't go back.
Graphically stunning, 2D environments with a modern take on a retro soundtrack – Wonder Boy: Asha in Monster World is a loving and faithful recreation of the original.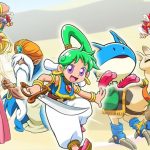 Wonder Boy: Asha in Monster World (Switch) Review
Game details
Released: June 2021
Rating: G
Platforms reviewed: Nintendo Switch
Genre: Platformer
Developer: ININ Games
Publisher: STUDIOARTDINK