Saints Row 'Switches' it up.
The chaotic carnage video game series, originally published by the defunct THQ went from an initial serious offering with its first GTA-like clone release, then went very over the top and even fused in a Broadway musical number during gameplay.
Yep, Saints Row is a gritty yet light hearted take on the super-action genre. It's third instalment, which originally released in 2011 on PC, PS4 and Xbox 360 has now been remastered and squished down to Nintendo Switch.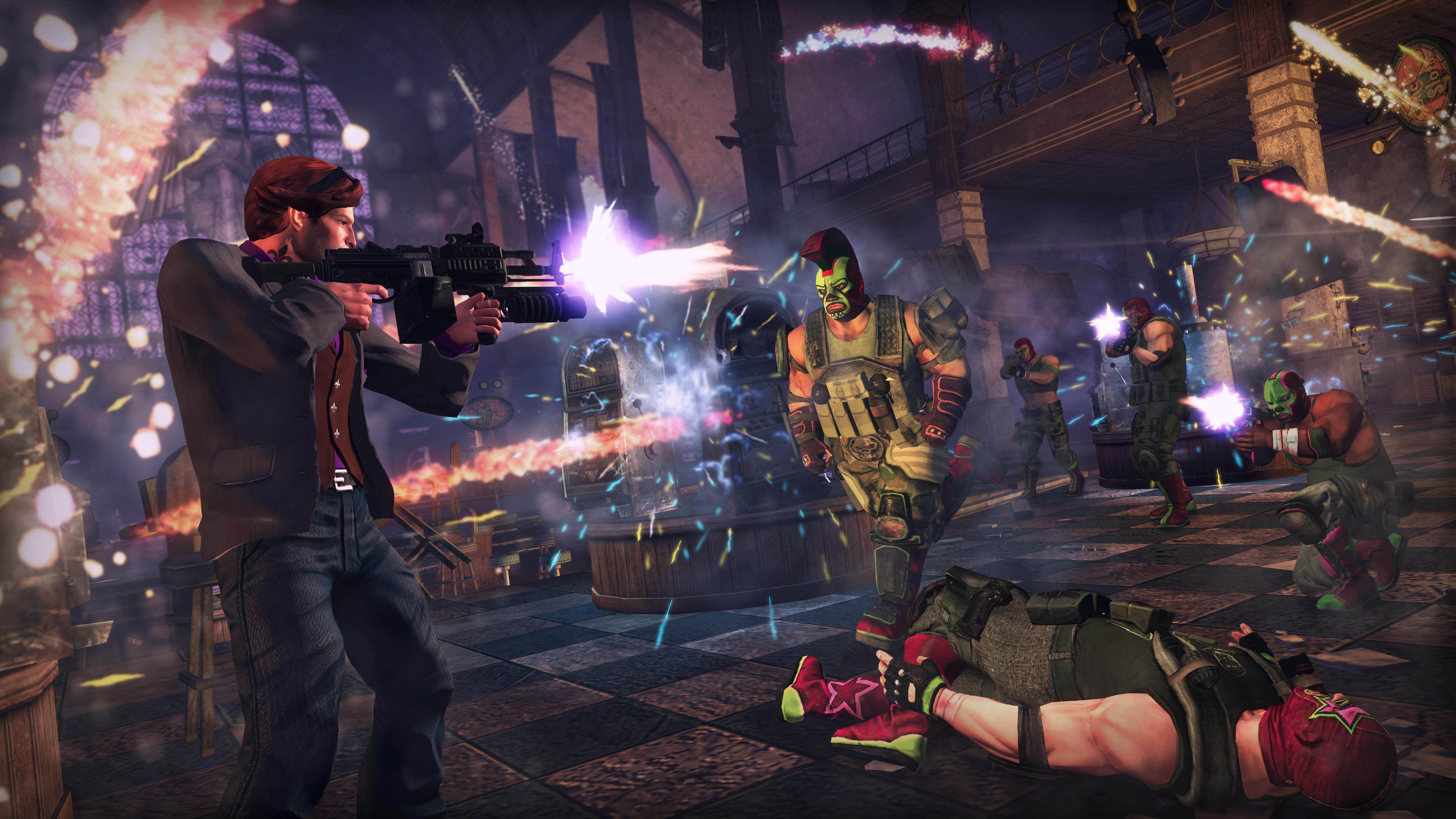 In an open world, go anywhere, do anything, you take the lead of the Third Street Saints Gang with the objective of taking down any rival gangs by any means possible.
Various objectives will flicker on your map of Steelport, a neon infused dirty city of sex, drugs, crime… and you. But there's no need to rush from one mission to the next – take your time, see the sights, cause carnage and pillage as you go. Heat things up with a vast array of both 'normal' and super weapons – there's never a task too small for a rocket launcher…
Saints Row The Third – The Full Package on Switch takes the now aging console explosive experience and almost like a fresh coat of paint teams with an almost endless play. Included are 30+ items of DLC and three additional maps and a few unique bonuses.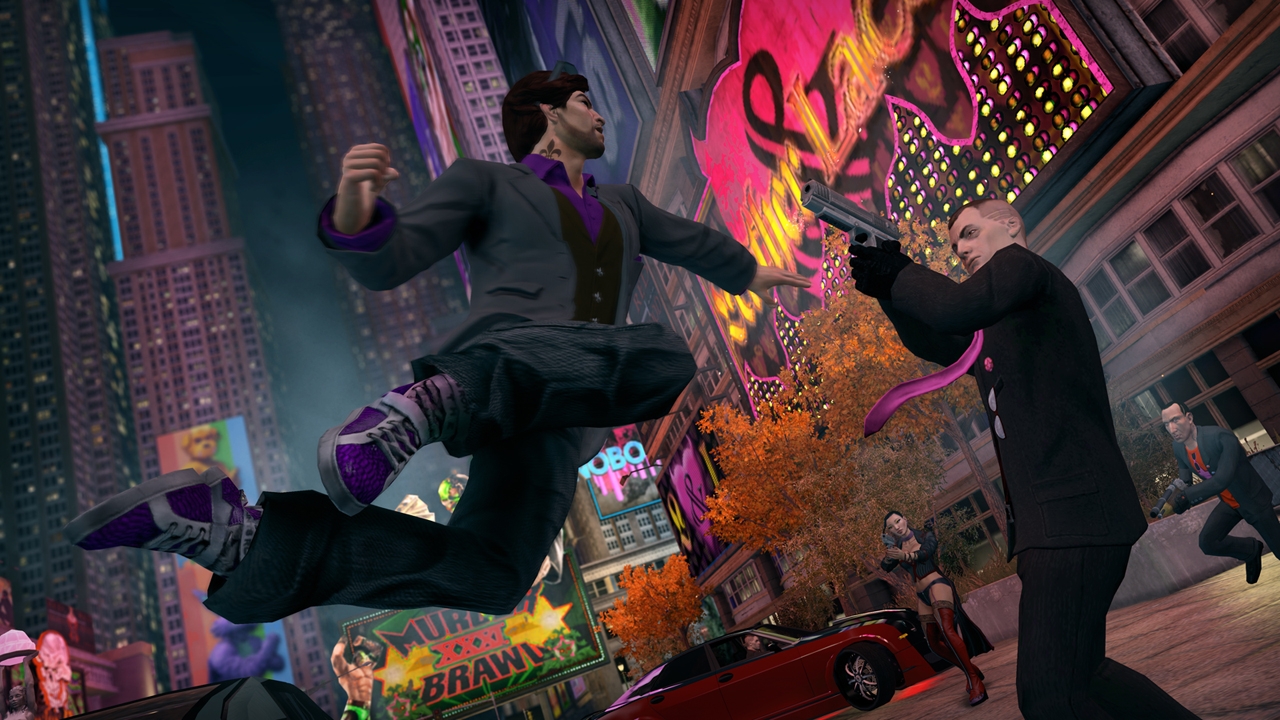 I remember when the very first Saints Row released – and while I was not a huge fan of it, it was the sequels that won me over as Saints row came in to its own and found a niche in the genre, fusing serious action with blatant and deliberate to-the-extremes.
Now, you can re-experience The Full Package on the go, and if somehow you have missed the Saints Row series (you've played Agents of Mayhem, right??), The Third is the best one to start with.
You alone can own the city – wherever you go.
Saints Row The Third – The Full Package (Switch) Review
Game Details
Released: June 2019
Rating: M15+
Platforms: Nintendo Switch
Genre: Action
Developer: Fish Labs, Volition
Publisher: Deep Silver