Period dramas and zombies, two words you don't often hear in the same sentence.
Pride and Prejudice and Zombies follows Elizabeth Bennet and her sisters as they navigate the court as ladies of the 19th century whilst also dealing with a zombie epidemic. Unlike most delicate and angelic depictions of typical 'ladies' of the era, Elizabeth and her sisters are trained for battle not the kitchen, as mentioned by their Father in the film.
Starring Lily James and other well-known British actors such as Charles Dance, Lena Headey and Matt Smith, we viewers are thrown into an unconventional world where the go-to discussion in the drawing room is whether you had your fight training in Japan or China.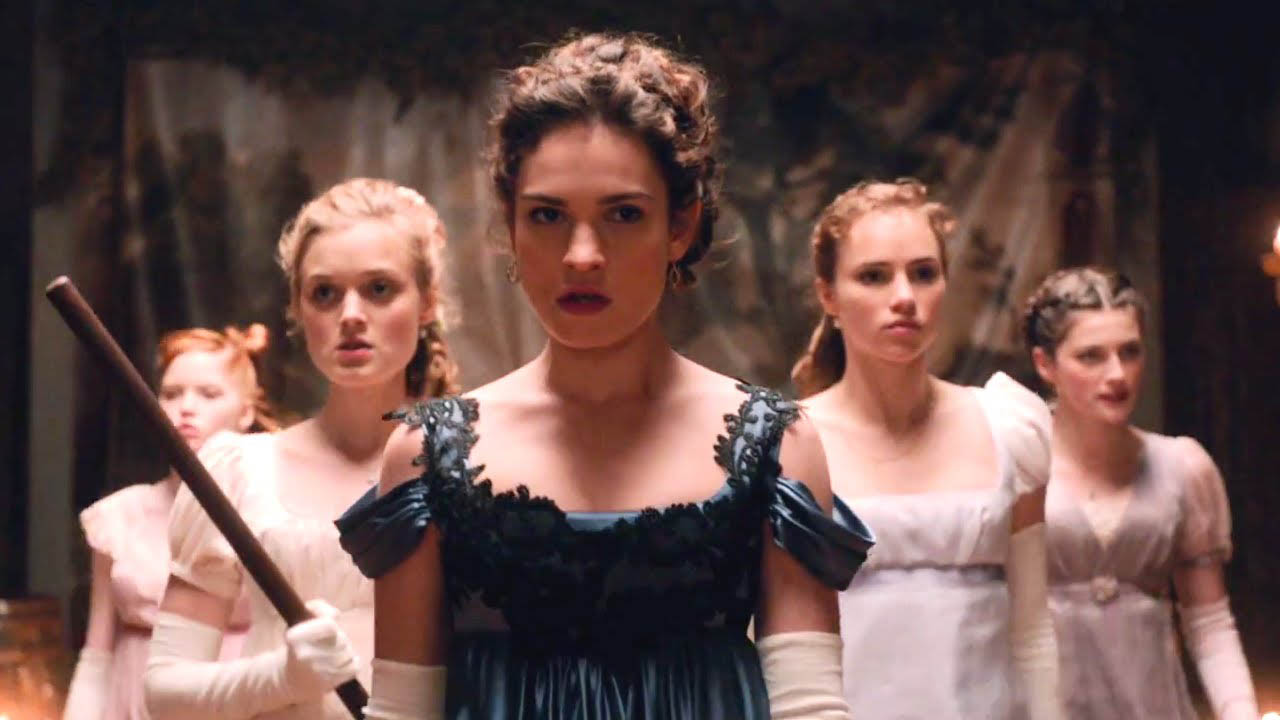 If someone told you they were going to combine the likes of Downton Abbey and The Walking Dead than you would probably question it's success or even it's worth. Downton Abbey and The Walking Dead are two of my favourite shows but I'd never imagine them together in some crazy crossed universe story-line even if it might be interesting to see Lady Mary wielding a sword.
After watching the film, the combining of such different genres surprisingly worked very well and brought a light-heartedness to an often serious era and genre usually dominated by such supernatural creatures as vampires and witches (if they exist). For some reason zombies tend to be reserved for apocalyptic future storylines on television and film. It was an interesting choice to use the plague as a catalyst and see how characters responded differently in the 19th century compared to modern day society.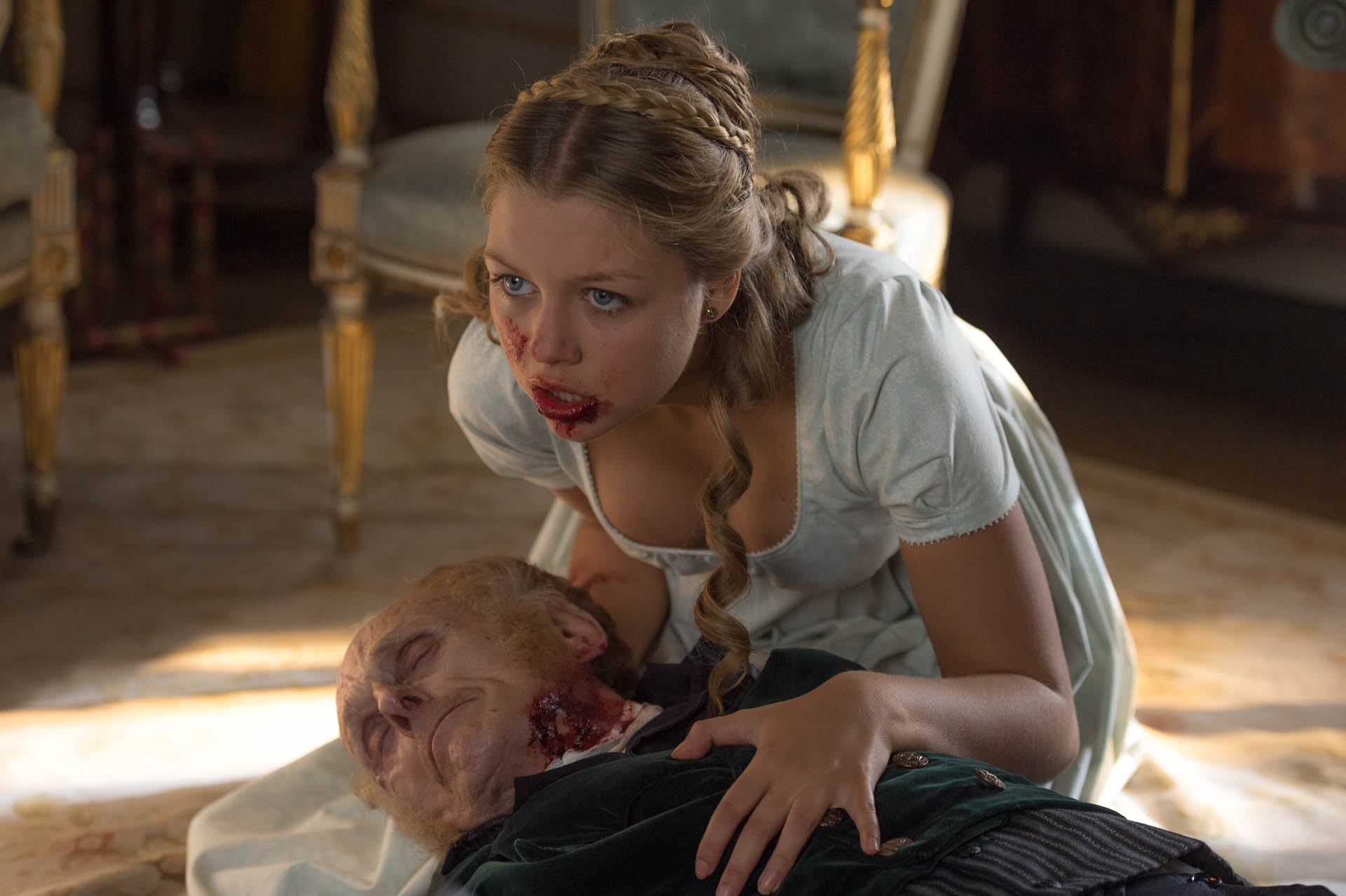 Pride and Prejudice and Zombies' 19th century setting had grit, gore and chaos scattering the streets, much like that of the time (minus the zombies and ginormous wall around London of course). Such elements and attention to mise-en-scene most certainly added to the overall aesthetic of the film. It's always nice when you can tell that attention to detail has been made.Saying this, I suppose attention to detail is somewhat compulsory when dealing with costume and period dramas.
On the downside was the narrative. As someone who hasn't spent much time watching or studying the Jane Austen novel Pride and Prejudice, the narrative context and main plot line taken from the novel was fairly fresh to me in Pride and Prejudice and Zombies. Because of this, those who are familiar with the story will perhaps find the narrative lacklustre and uninteresting based off the fact that it's a story that's been told before. Even though zombies have been added its core and skeleton still remains the same. Similar to The Walking Dead, the heart of the story lies with its characters, their relationships and how they respond to events; there just happens to be zombies walking around.
Pride and Prejudice and Zombies may lack in ingenuity at times but I think most of us can agree that it's always a curious idea to add zombies into the mix.
*Check out my personal Blog for more Movie and TV goodness HERE.
Pride and Prejudice & Zombies (Lionsgate - 2016) Review
Year: 2016
Rating: R16
Running Time: 108 MIN
Genre: Horror, Drama, Action
Director: Burr Steers
Starring: Lily James, Sam Riley, Jack Huston, Bella Heathcote, Douglas Booth, Matt Smith, Charles Dance, Lena Headey, Suki Waterhouse
Distributor: Lionsgate