The 'Deadites' return in a new generation of blood filled demonic chaos in Evil Dead Rise.
Beth (Lily Sullivan) is a single mom with two teenage and one young child living in a condemned former bank converted in to disrepair apartments.
After an earthquake gives the already crumbling building a good jolt, Caleb (Richard Crouchley) Beth's son discovers a hidden bank vault below the buildings internal carpark.
Within is an ancient book covered in human skin and inked in human blood. The Necronomicon.
Alongside this is a few old vinyl records.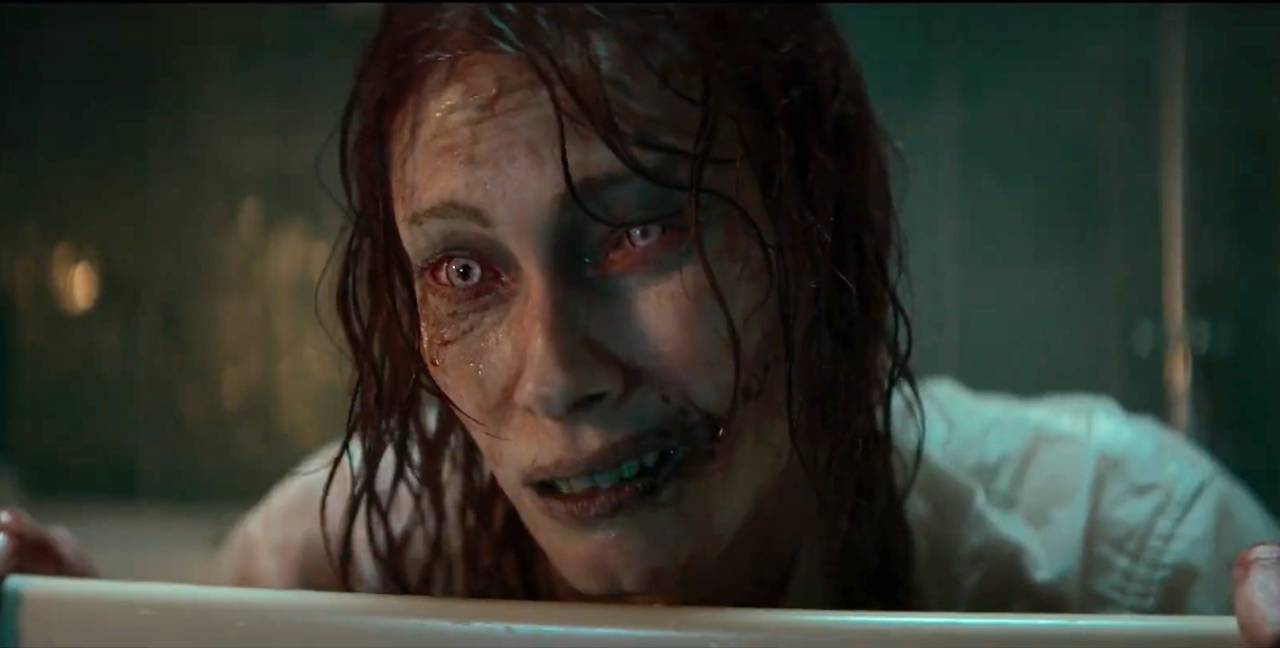 Given that the family is in need of money, Caleb thinks they must be worth something.
Also, with himself being an aspiring DJ he places the records on to his turn table and hears the vocal diary of a long past priest, detailing the pages of the Necronomicon.
As the crackly voice from the turntable reads out Latin words from the book all hell breaks loose, literally.
With Ellie (Alyssa Sutherland) Beth's sister having come to stay with the small family, it is a night of survival for her and the kids as the evil dead does rise up and take over Beth.
Mommy does love her children.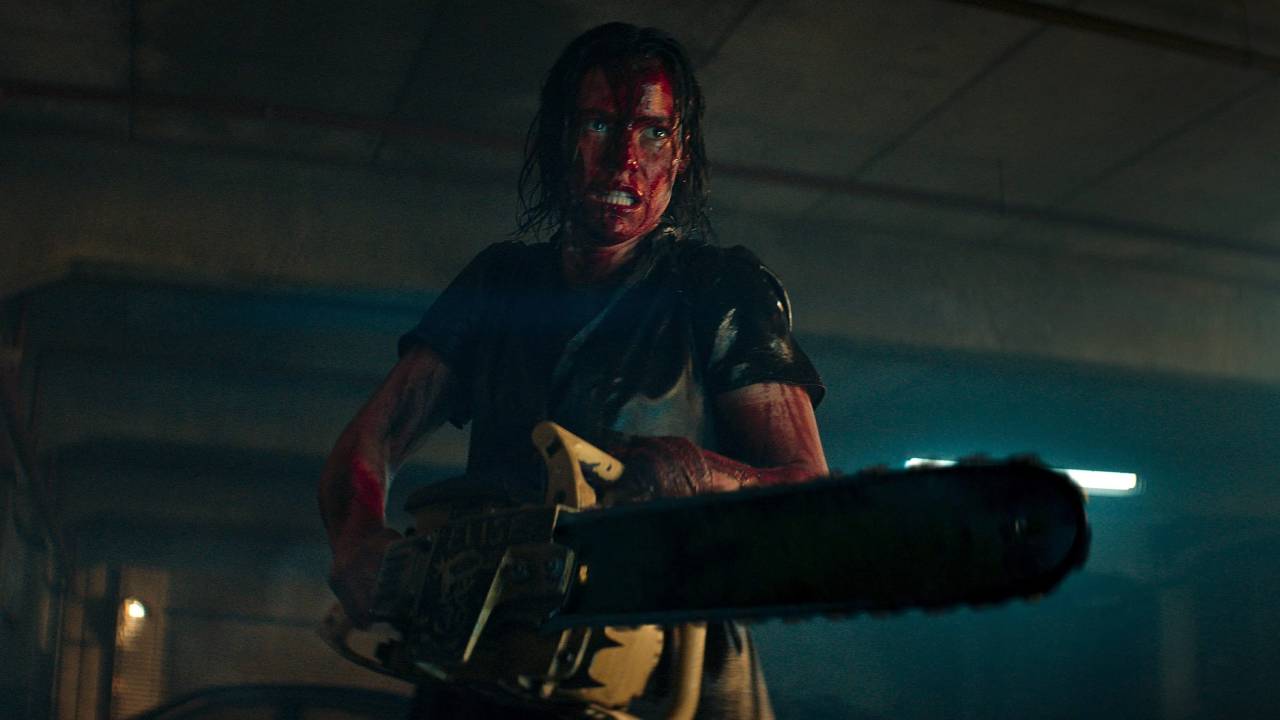 With the original producers of the very first Evil Dead film (1981), Sam Raimi and the legendary Bruce Campbell for those that have seen the very original, there are throwbacks and similarities.
Evil Dead Rise is a blood soaked creepy fun filled night of classic horror fused with modern day terror.
See it, taste the evil.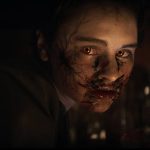 Evil Dead Rise (Warner Bros. – 2023) Review
Film details
Year: 2023
Rating: R16
Running Time: 97 MIN
Genre: Horror
Director: Lee Cronin
Starring: Lily Sullivan, Alyssa Sutherland, Morgan Davies, Gabrielle Echols, Nell Fisher
Production Studio: New Line Cinema
Distributor: Warner Bros.