When it comes to anime I tend to watch a lot of Shounen as entertaining action and silly plot lines make for relaxed viewing. Every so often it is good to mix it up, and so when I had the opportunity to review Snow White with the Red Hair I jumped at the chance.
The show follows the young herbalist Shirayuki who lives in the medieval nation of Tanbarun.  Shirayuki is good at what she does, but is even better known amongst the people for her striking and unique red hair. One day while the Prince Raj is looking for a new mistress he is told of her and sends a request to add her to his mistresses.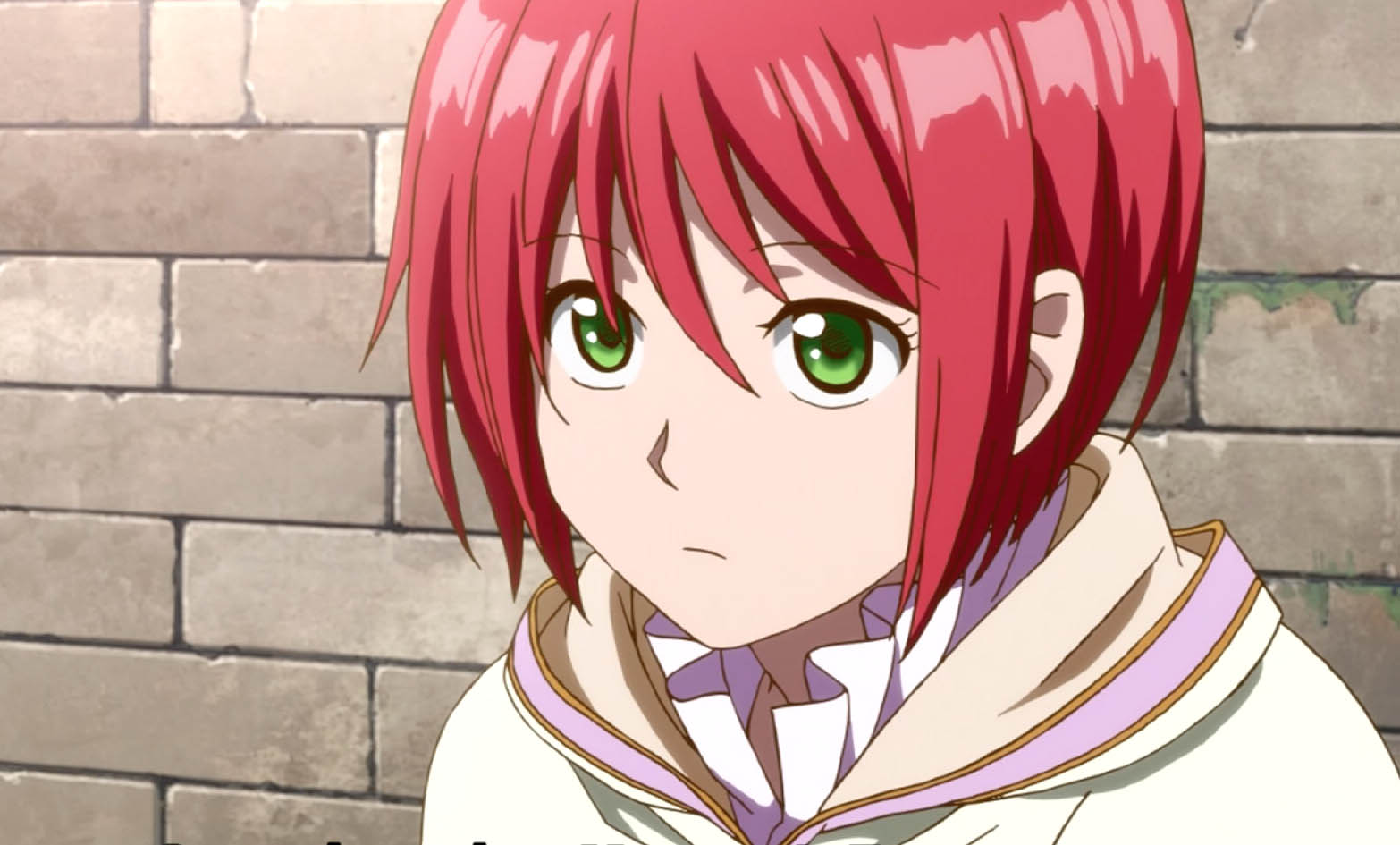 Shirayuki is fiercely independent and loves what she does as a herbalist, so knowing this and the consequences of trying to say no, she bails out of town immediately for the neighbouring region of Clarines where she starts her life again as a herbalist. She quickly becomes friends with a young man named Zen who turns out to be the prince of Clarines and their friendship explodes from there.
I don't want to spoil any more of the plot, but the collection contains both series of the show.  There are times that it feels different to what I am used to in anime, and other times it feels generic. The whole series is focused more on Shirayuki wanting to achieve her own personal goals and making relationships along the way  which is a super nice change. Unfortunately,  most of the characters still wind up being based on generic tropes.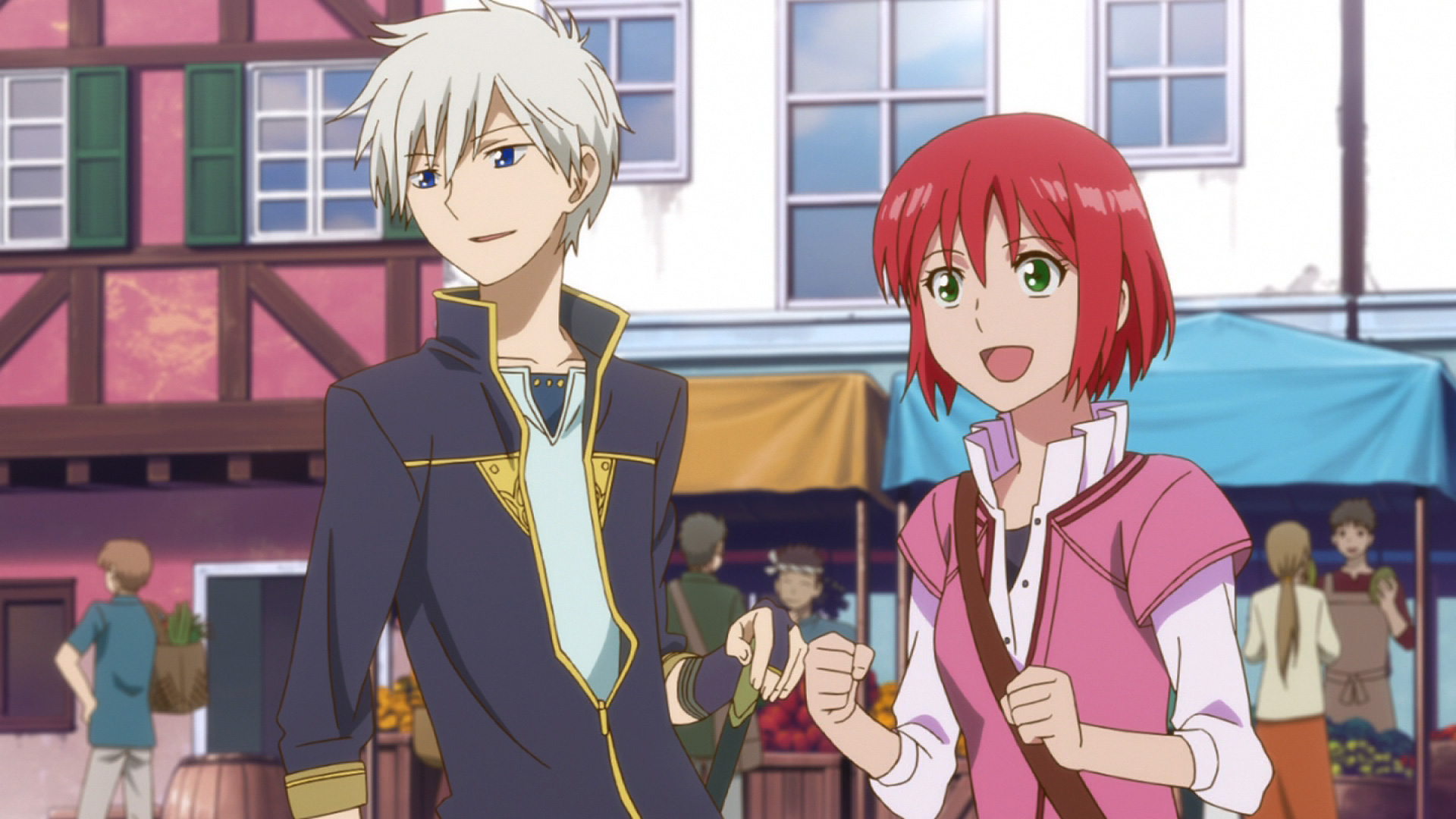 The weirdest thing is how easily any issues are resolved. Every time a main character comes up with conflict it resolves quickly and doesn't tend to carry much through. This isn't a huge issue, but as the show is plot heavy and about relationships it would have been nice to have seen some of these conflicts go a little longer and have more long term repercussions.
The animation in the show is beautiful, and the show is at its aesthetic best when observing the gorgeously designed medieval world. Because they have gone down that route they didn't fill it with fan service like I was nervous about. That definitely adds to the relaxed feel of the show and compliments the story well.
Snow White with the Red Hair Complete Series is a nice relaxing show that is well worth checking out. Some good characters and relationships make for a relaxing show, which unfortunately makes plenty of it forgettable. It won't blow most people away, but it will entertain you while it is on.
Snow White w. the Red Hair (Anime) Review