I'm a colossal nerd so it should be no surprise the first Wreck it Ralph scored really high in my leaderboard.
This means expectations are pretty high coming into the sequel and getting to watch Ralph break the internet. That said I didn't have many worries that the follow up wouldn't live up to those expectations and I was (for the most part) correct.
The first installment did a great job imagining life inside arcade games. But it was just blown out of the water by the world building of this sequel. All I can say is what an absolutely wonderful way to portray the internet in a creative yet relatable way. It really felt like nothing was out of place, everything made sense and it all felt so intuitive in such a colourful way. The bandwidth travel, the comments section, the pop-up spam, it all felt EXACTLY right. I could go on forever about why I love the world building. 
While a lot of characters are left behind at the arcade you're introduced so many new ones which fit the tone of the sequel. The Disney princess felt very familiar but somehow like they belonged to the universe of Wreck It Ralph (though it creates some fun questions about canon). The personification of big sites and apps like Instagram and Ebay fit in like a glove and there was even an unexpected yet heartwarming cameo.
While the first half was honestly spectacular the movie takes a different turn in the second half. It almost felt like the directors forgot to add conflict and rushed to add an honestly strange chapter that didn't feel intuitive to how the Universe felt so far. The idea however was executed fairly well, was visually impressive and didn't take too long anyway.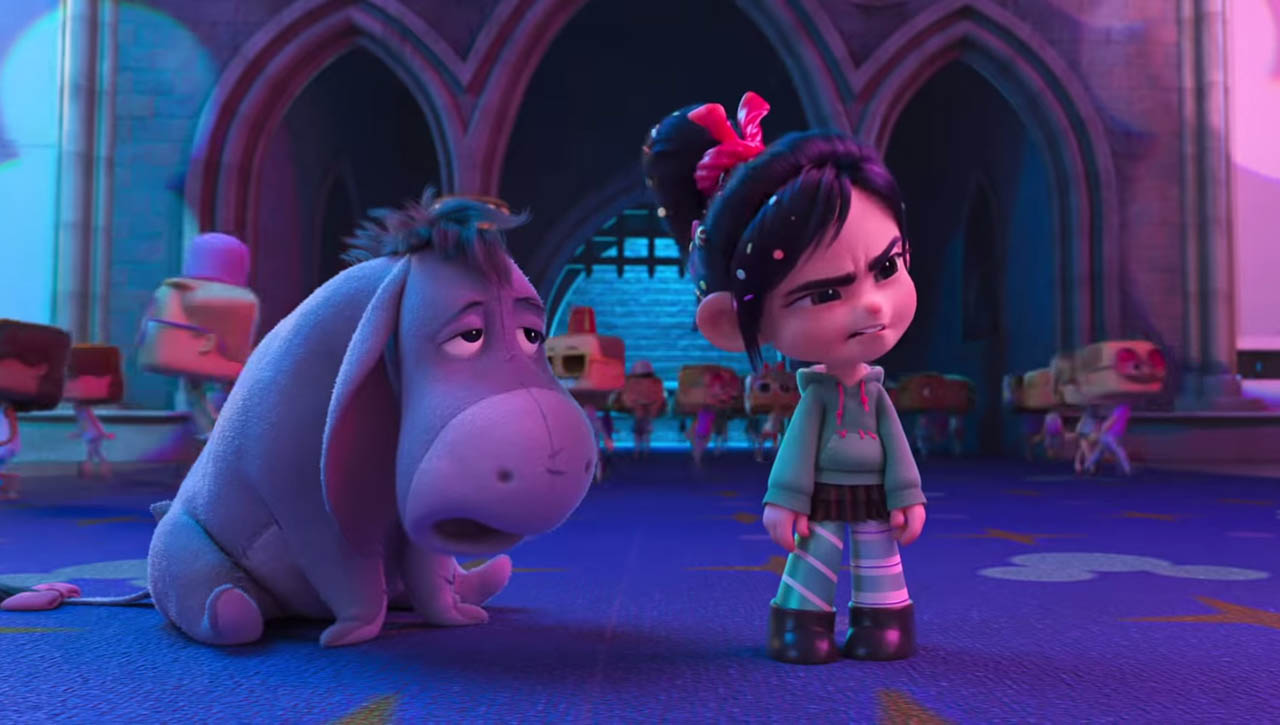 Ralph Breaks the Internet is a great expansion to the universe of Wreck It Ralph and manages to stay (almost) entirely faithful to the series. The movie does everything a sequel needs to do and does it with style. Though I'm still a little annoyed it's not called Ralph Wrecks the Internet.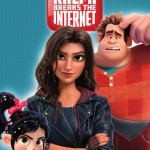 Wreck It Ralph 2: Ralph Breaks the Internet (Disney – 2018) Review
Film Details
Year: 2018
Rating: PG
Running Time: 112 MIN
Genre: Animated
Director: Rich Moore, Phil Johnston
Starring: John C. Reilly, Sarah Silverman, Gal Gadot Jane Lynch, Jack McBrayer, Alan Tudyk, Alfred Molina, Ed O'Neill, Taraji P. Henson
Production Studio: Walt Disney Animation Studios
Distributor: Walt Disney Studios</p