The year was 1995 and a vehicle based video game released that changed the playing field.
Destruction Derby was a metal twisting fest of carnage where in-game physics took on a more real world flavour.
Since then most racing video games have included a damage engine, some more realistic than others.
Recently a title that I liken to a tribute to that original classic released; Wreckfest.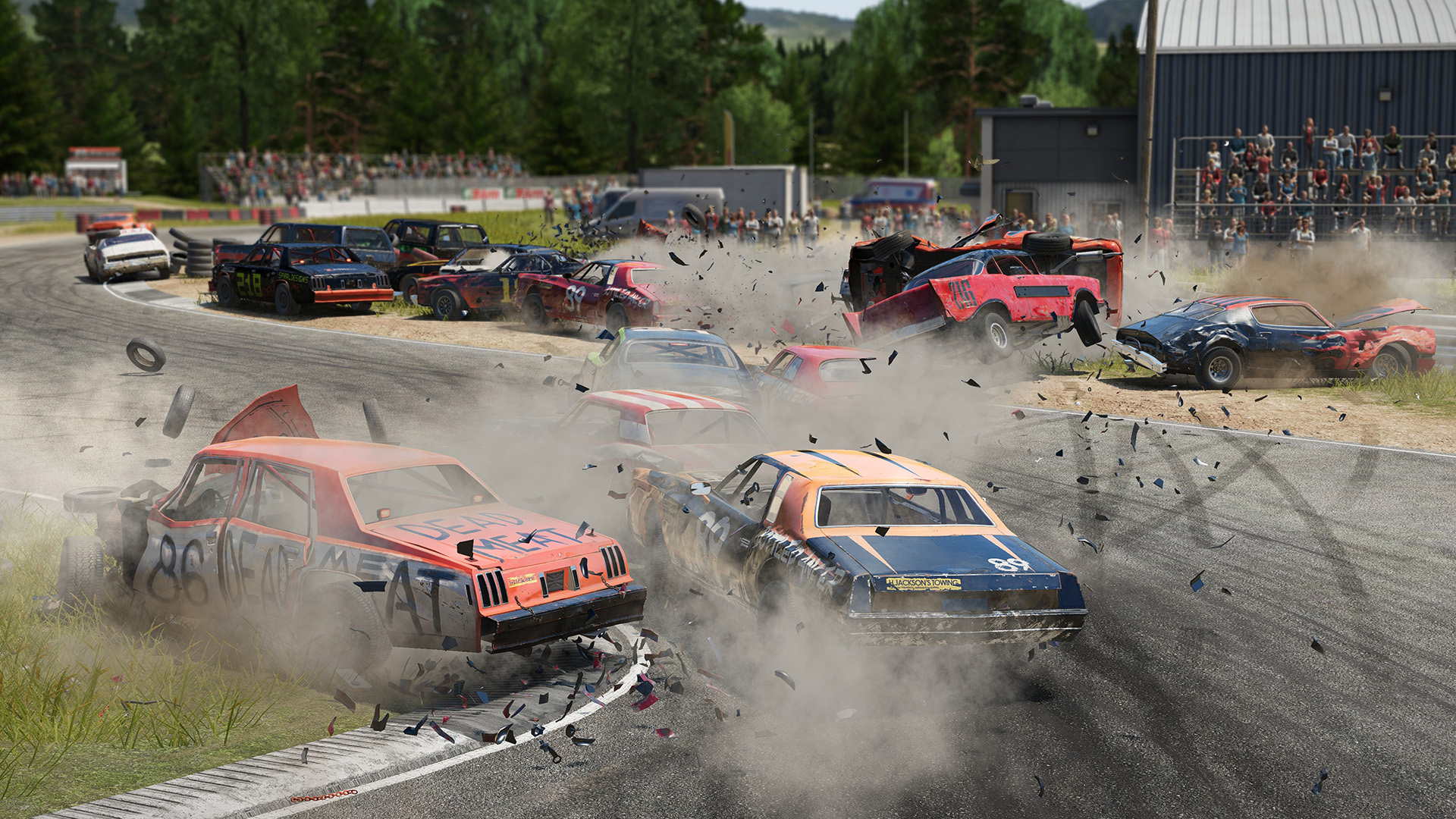 Bugbear and Bigben Interactive's cross between the already mentioned Destruction Derby and another iconic franchise; Flatout initially released in 2018 and now has smashed it's way on to PS4 and Xbox One.
Wreckfest brings the physics, the crunches, the paint trading and real world carnage to an epic level where you literally find yourself tightly gripping your control pad as you partake in arena death-like matches and high tension adrenalin fuelled races – aiming to be in the top spot, hoping your vehicle makes it through.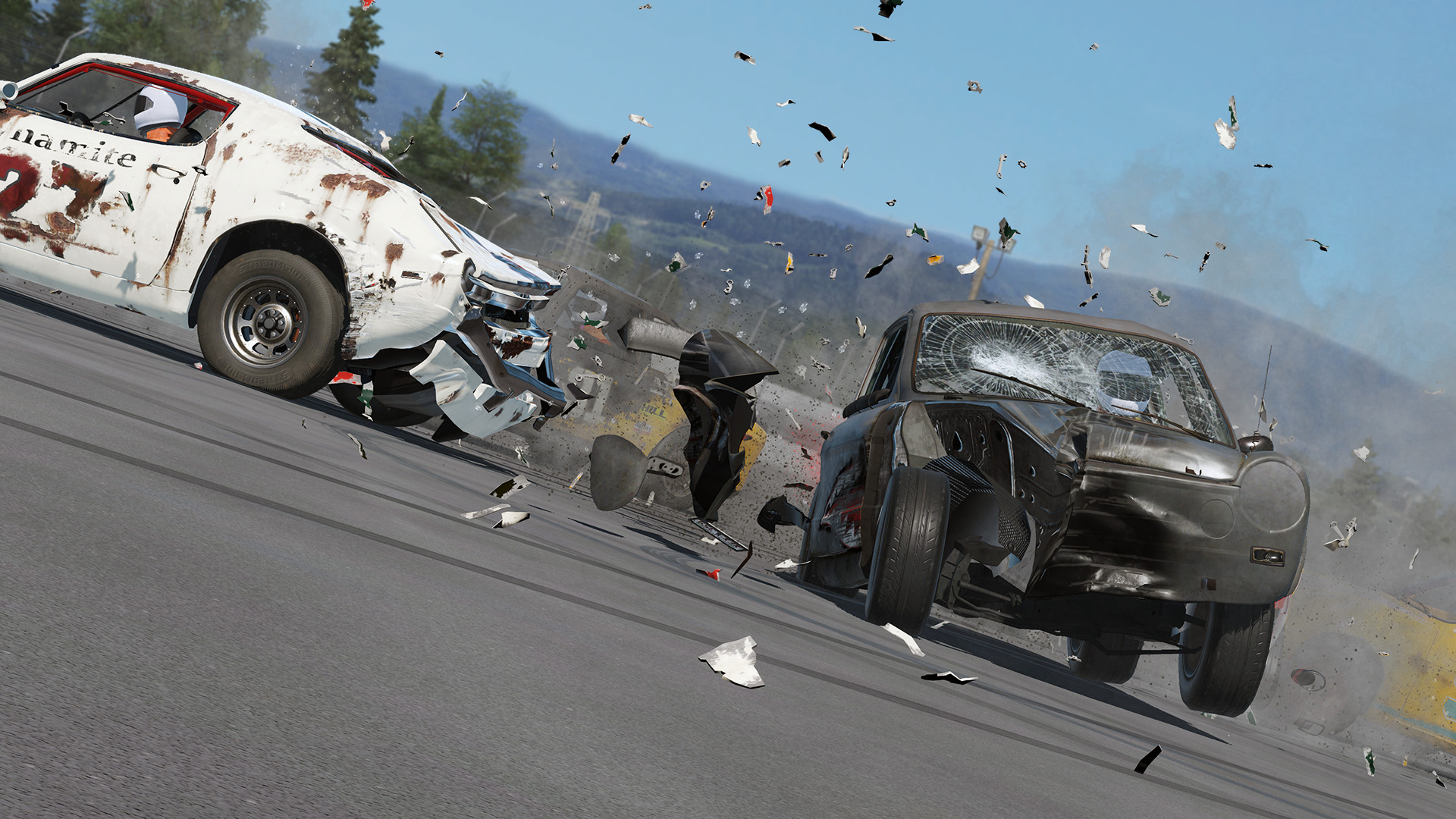 Modes of gameplay are the expected; Career, Multiplayer (incl. online) and Custom Event – which is exactly as it sounds. Choose a selection from an array of options to create your own event to challenge others with.
Career has a few options too. World Masters, Challengers, National Amateurs and Pro Internationals. But these are all locked until you forge your way through Regional Juniors which boasts a few diverse games, such as Arena destruction through to ride-on lawnmowers…
Overall the challenging modes not only just under Career but throughout are widely unique from eachother and there's alot of them.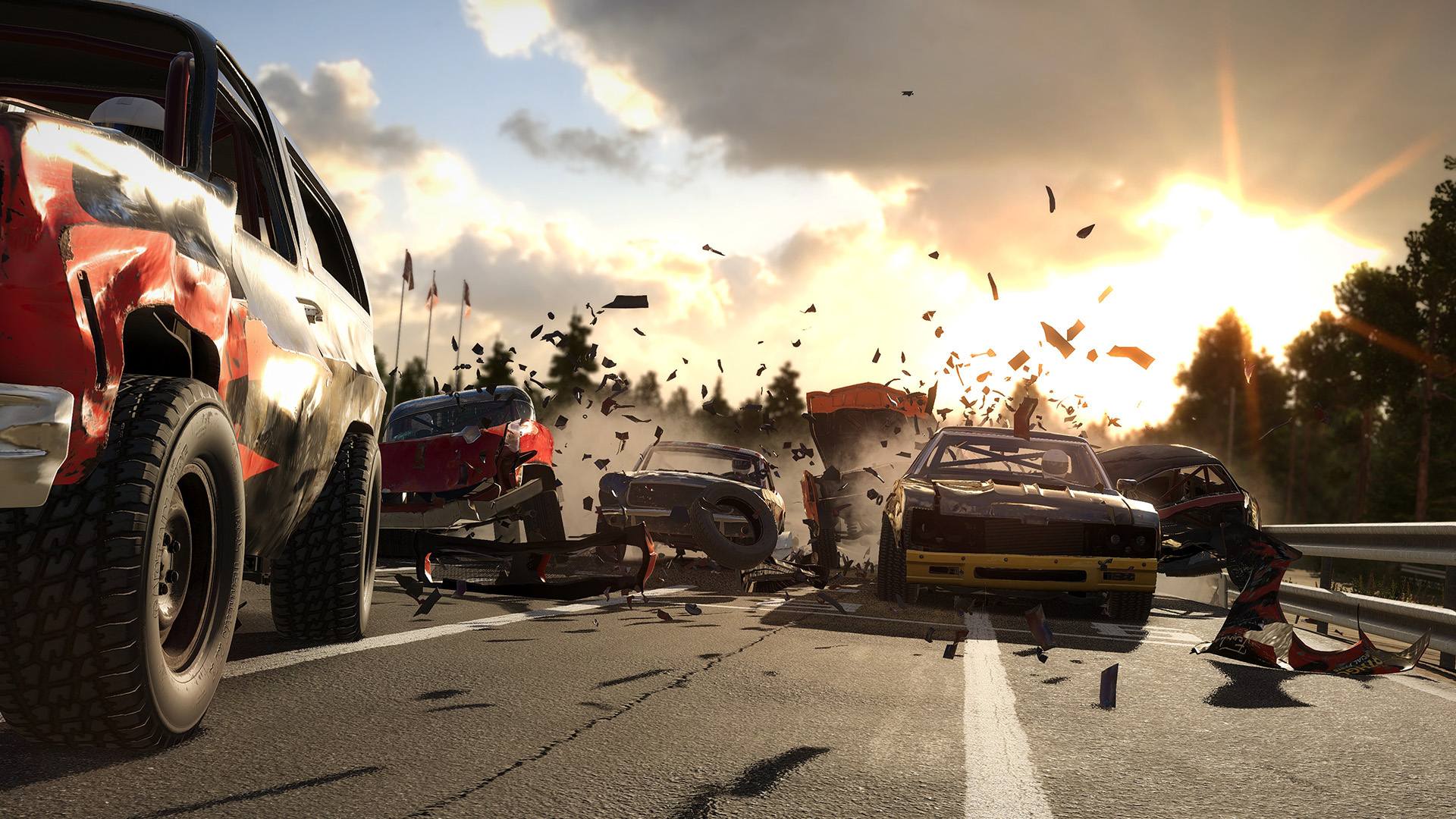 You have a modest selection of vehicles to select from, these differ for the type and range depending on what the challenge you are currently in. Naturally as you progress more sturdier and beefy rides become available.
Competitions are fierce and do not expect an easy ride if you're a novice.
As fast and furious as the gameplay is, loading times are slow. Very slow. For those that like to put their foot down and drive faster than their speedo can recognise this may be a put off.
But, if you like a bit of quiet tension between races and matches Wreckfest is a lot of fun. Whether you choose to go solo or battle it out in online matches a game such as this had been way overdue and Bigben have done it right.
[rns_reactions]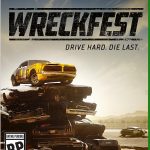 Wreckfest (Xbox One) Review
Game Details
Released: September 2019
Rating: G
Platforms: Xbox One, (also on PlayStation 4, PC (Windows 10)
Genre: Racing
Developer: Bugbear
Publisher: Bigben Interactive