Two years a go a game released that fused the club anthem music of the late Avicii with fast and full on racing timed to the out of this world tracks.
This game is Avicii Invector
A neon clad spaceship racer title that is both pleasingly simple to pick up and play, yet super addictive and equally challenging.
Throughout 25 full on hyper fast Levels Avicii Invector sees you as a rebellious young pilot of a slip streaming small ship burning up the fun-slide like runways in differing Galaxy's using timed button hits to change directory, gain a necessary boost and aim for that glorious high score.
Sure, it sounds like 'just another' QTE (Quick Time Event) game. It is – and isn't.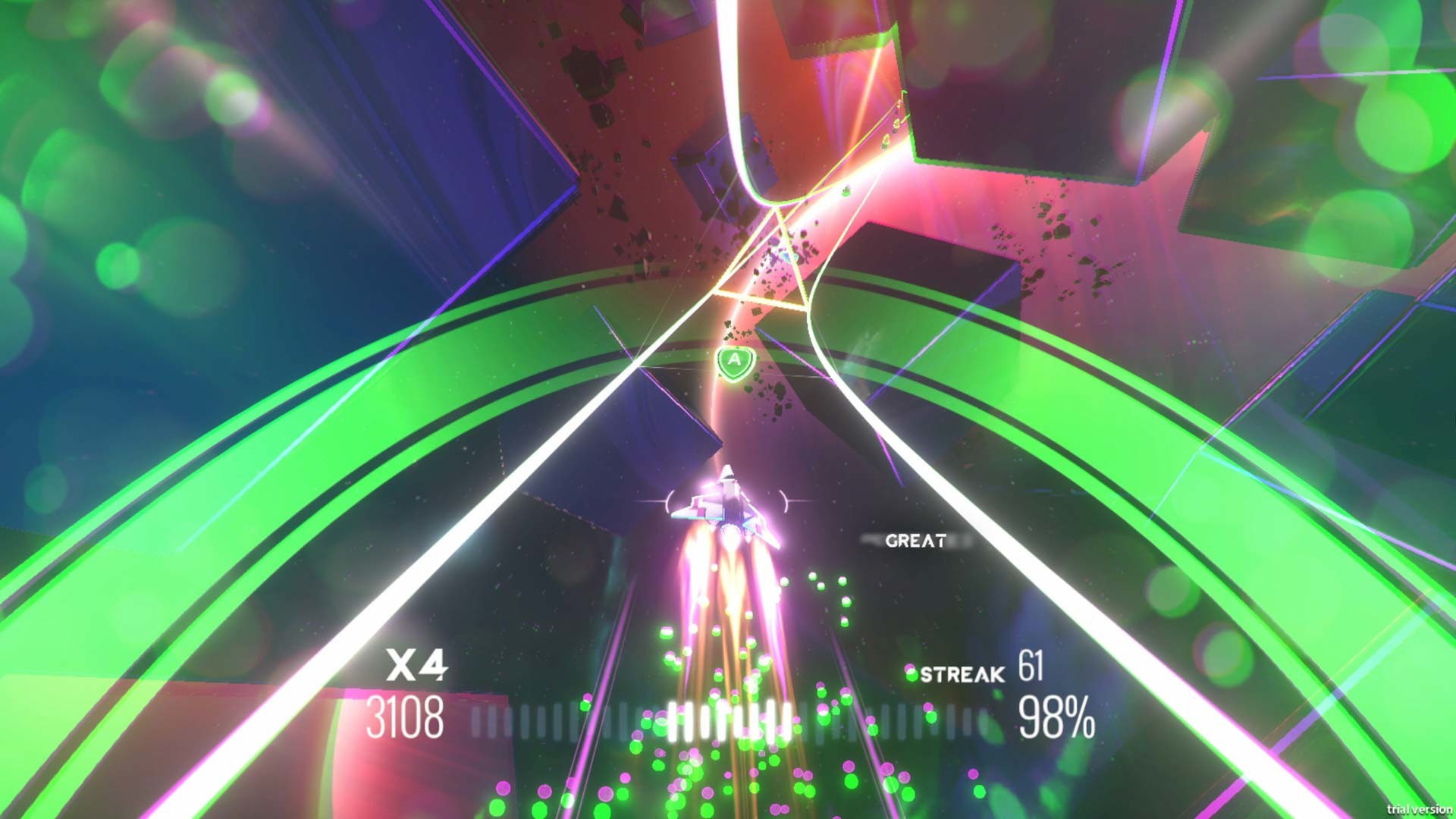 Developers; Hello There Games have created every button hit, every twist, turn and loop to the beat, the synth change, the high and the bass low of Aviici's tracks. Every Level is based upon one of the late legendary DJ's songs and you will really need to get in to the rhythm, feel every beat to successfully navigate every course.
Courses open up one by one, mostly, as you gain enough points to go further. If in any given Level you do not do too well, you'll need to repeat until you have enough of a scoring to venture ahead.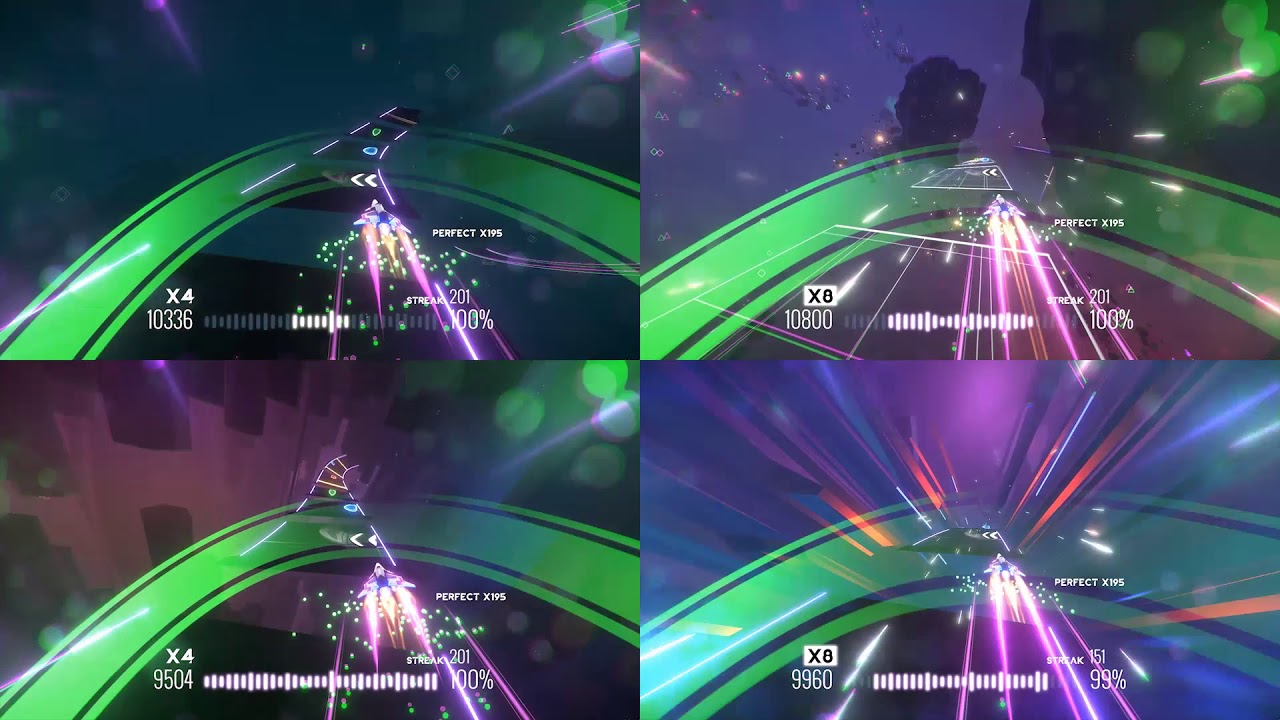 Avicii Invector is unforgiving in places. Each course plays out with a clever mix of easy to master and super hard areas, so don't expect a simple ride right from the beginning.
I went into Avicii Invector with an open mind. Being a fan of his music for years and having seen some early code I rightfully predicted that it was going to be easy to pick up yet hard to put down title.
A perfect game for VR and feels very native to the platform. I do remember thinking at the time this would be ideal for virtual reality play – so here you go.
A beautifully rendered game that also plays out as a tribute to Aviici and his unique sound.
Avicii Invector (Meta Quest II) Review