Xbox New Zealand pulled out all the stops to showcase a stream of new releases coming out on the Xbox One console in 2015 / 2016. To show their appreciation to the media and their loyal fans, Xbox hosted XONZ, an exclusive, invite only event where invitees were able to test out some exclusive games, chat to game developers and meet fellow gamers.
In other words, XONZ was the place to be for hard core gamers and those who enjoy testing out yet to be completed projects.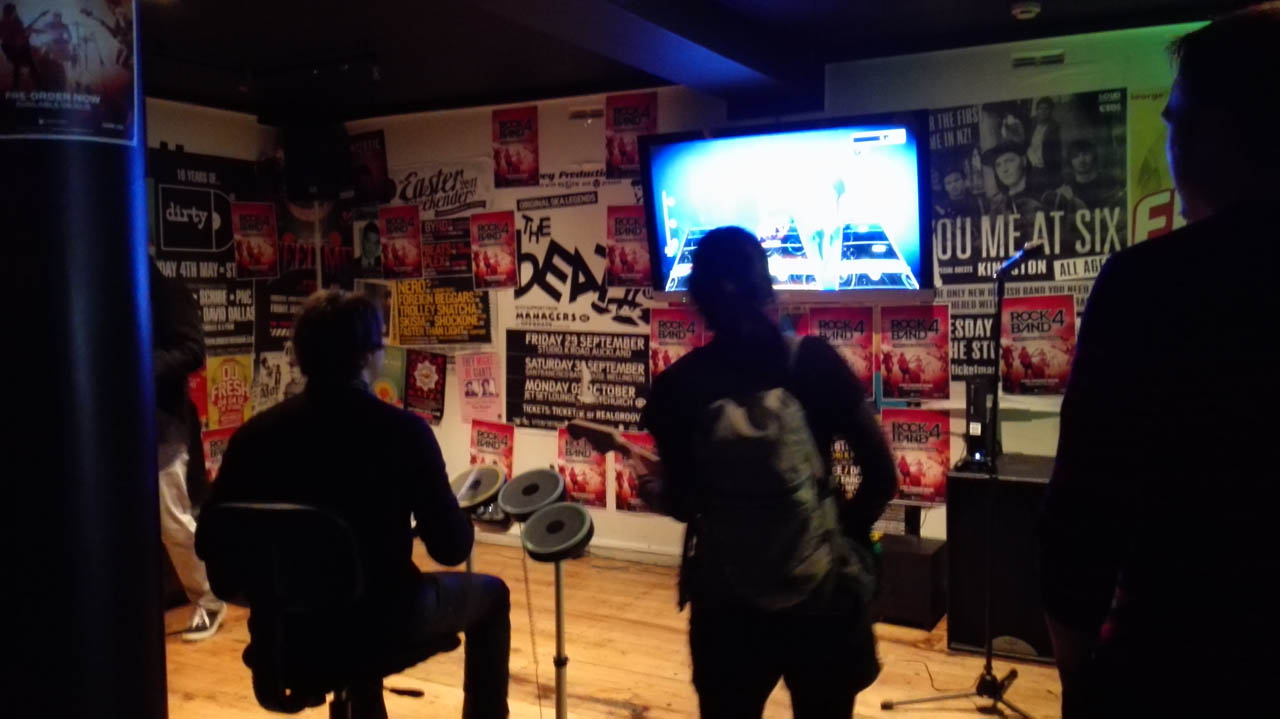 XONZ was broken up into two parts, spread across the entire weekend of 24th – 27th September 2015. The first two days were reserved for media only, followed by two days of epic proportions for Xbox fans who managed to get themselves invites through Xbox New Zealand's Facebook page. I was lucky enough to head to the Friday event on behalf of The Vanguard, Shane the Gamer and PokeCollection.
Suffice to say, I had a blast and felt like a kid in a candy store. In fact, that description is quite possibly an understatement of how excited I felt. It helped that I was there with a few people from the PokeCollection team who made the experience even more so special (guys, you know who you are).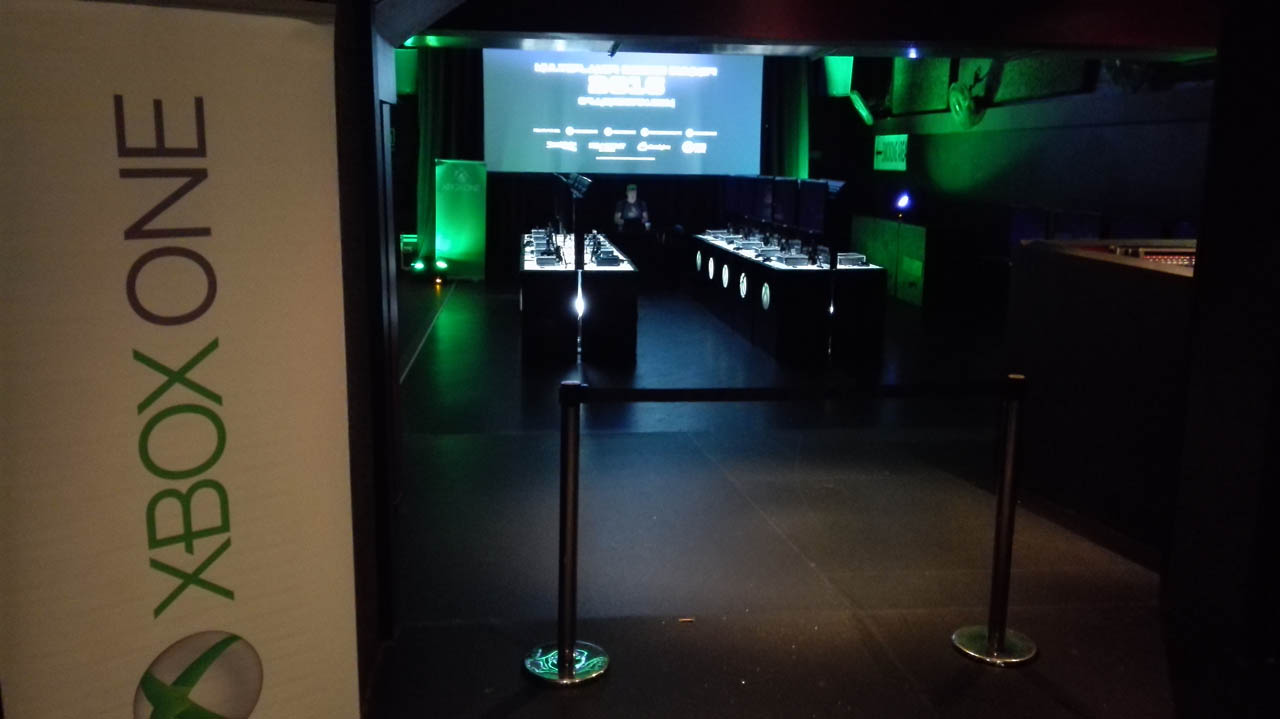 The day started with a bit of time playing Rock Band 4 (Harmonix) and mingling before we received a briefing from Jason Spiller, Category Manager for Games and Xbox Live, Steven Blackburn, Manager for Xbox New Zealand and a representative from game developers; Crystal Dynamics.
I managed to have a brief and pleasant chat with these guys who seemed to be just as excited about the event as we all were. I only wish I had a chance to really thank them for organising the event and to applaud them on their efforts.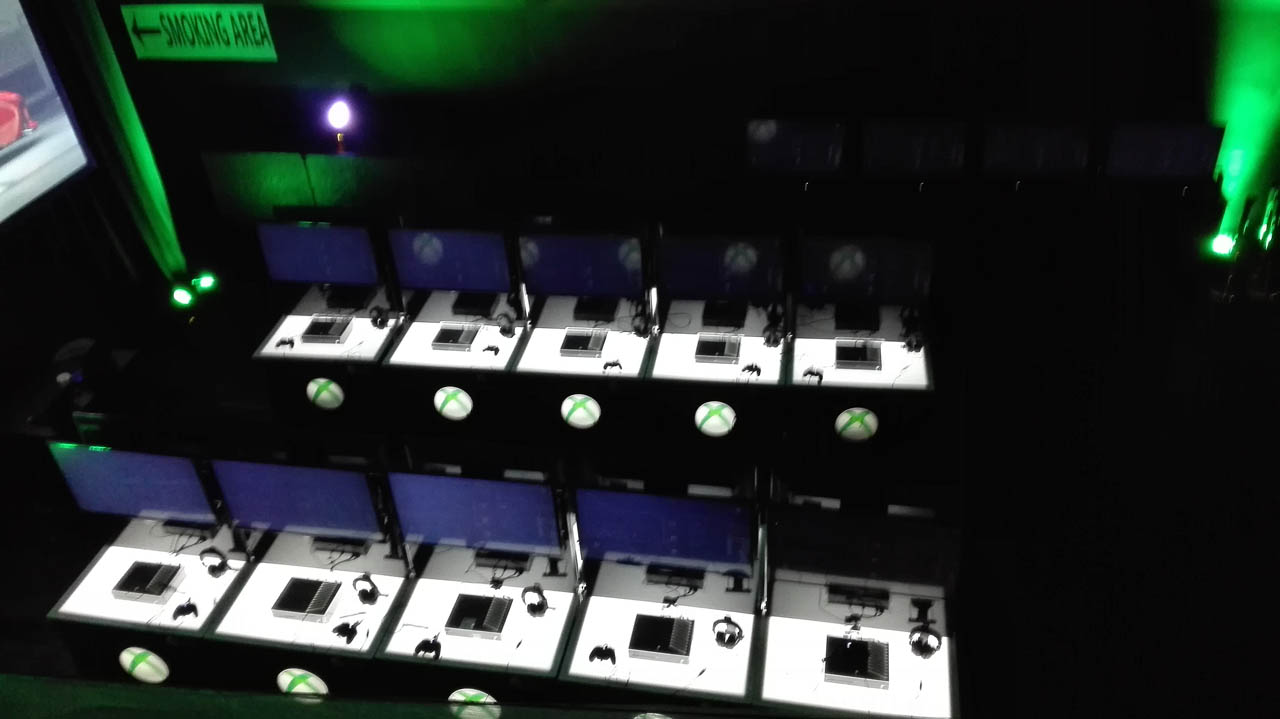 After the briefing, we were split into groups and taken on a gaming tour of sorts. We managed to get an inside look as well as some game-play time on some of the following games:
Tom Clancy's Rainbow Six: Siege (Ubisoft)
Tom Clancy's The Division (Ubisoft)
Forza Motorsport 6 (Turn 10 Studios)
Gears of War: Ultimate Edition (The Coalition)
Rise of the Tomb Raider (Crystal Dynamics)
Halo 5: Guardians (343 Industries)
FIFA 16 (EA Sports)
Cuphead (Studio MDHR)
Fallout 4 (Bethesda)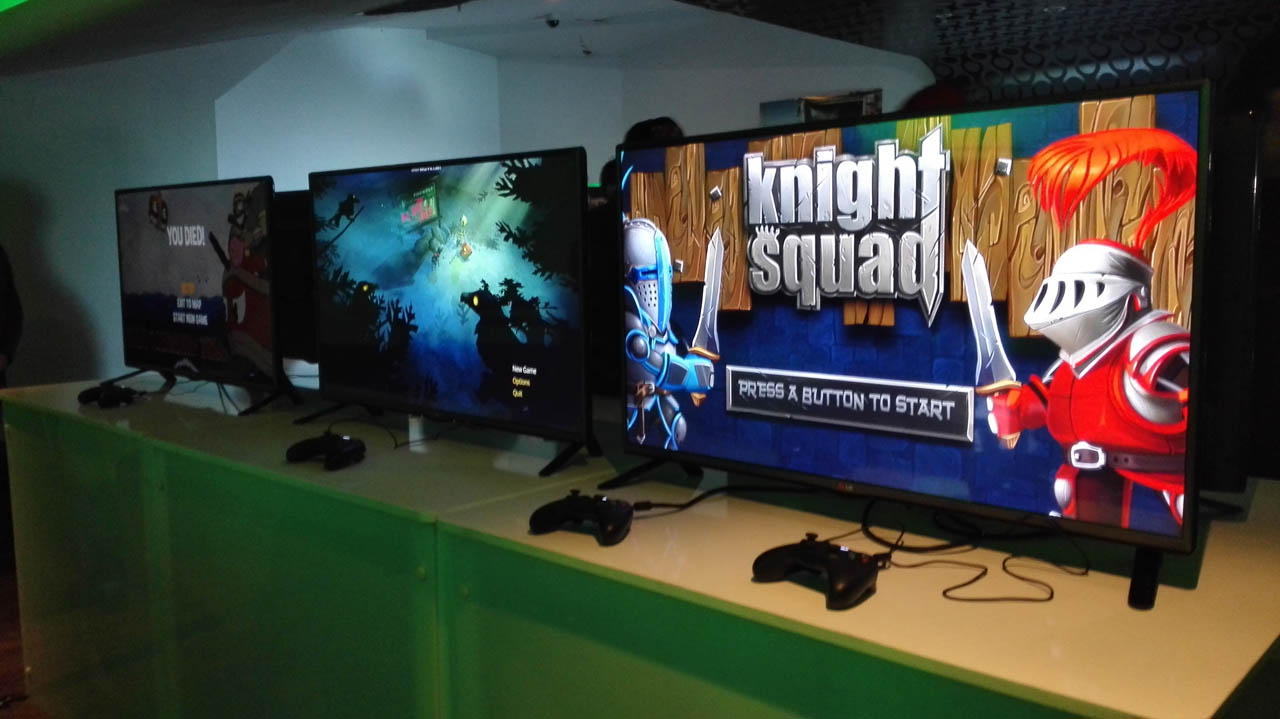 As someone who has never played on an Xbox console before, I thoroughly enjoyed my time playing Halo 5 and Rise of the Tomb Raider.
Considering that these games were not the full release versions, the graphics were off the charts and gameplay was smooth (mind you, I'm not familiar with gaming lingo and my expertise is more on comics and anime than gaming, so bear with me).
What I really enjoyed about Rise of the Tomb Raider was the fact that there appeared to be an incredible story and was very different from the last Tomb Raider game I played, which was the original back in the old PS One gaming days.
After spending time playing games, I managed to take a few pictures with Fallout 4's Vault Boy, which apparently started a selfie trend, followed by a discussion with one of the Xbox staff who was in charge of demonstrating the latest Xbox One Elite Wireless Controller.
I'd never seen anything more beautiful! Okay, I'm exaggerating a little, but that controller was one sweet, elegant and impressive device. It felt great in my hands. It had good grip, was lightweight, had some cool interchangeable parts and most of all, had features to make playing racing games a lot easier.
All in all, it was a good day that really celebrated gaming.
Xbox New Zealand did a fantastic job of putting together an event like XONZ and has me convinced that I need to get my hands on an Xbox One console. I can't wait to hear about the fan days this weekend and the reactions of the general public. I'm sure it will be nothing but positive.
Shout out to my new friends at Leaping Tiger and AFK: The Webseries who do some amazing work themselves.