Incoming swarm approaching!
Harkening to the frenetic pace and sweat-inducing action of classic co-op shooters of Killing Floor and Left 4 Dead, players join-up into teams of four to annihilate swarms of savage alien monsters. Use team-based tactics to set-up choke points with barricades, land mines, and turrets, and clear each area of alien scum to take back the Earth block by block, city by city. Survivors will arm themselves with handguns, assault rifles, shotguns, and grenades, as well-advanced modern weaponry crafted through 3D printers found in various locations.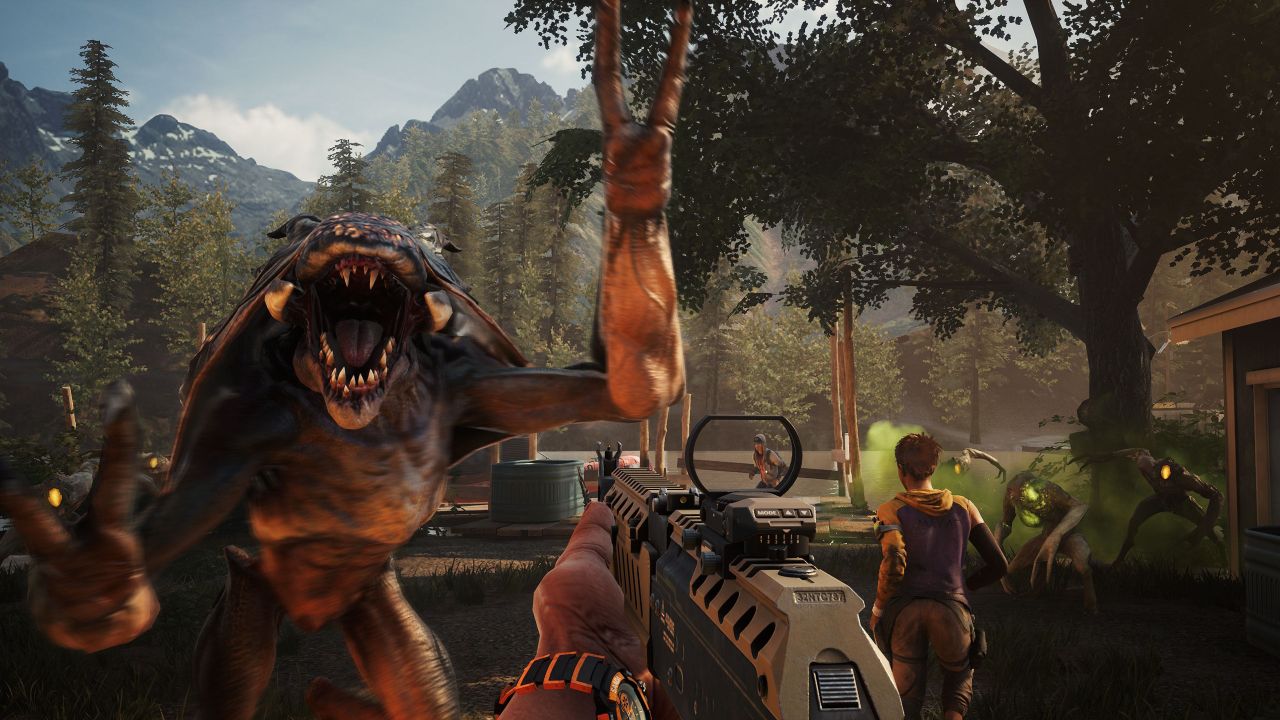 "For the last couple of years, the Earthfall team has been working hard to offer players an exciting co-op shooter that matched the intensity and quality that Left 4 Dead set nearly 10 years ago" said Russell Williams, CEO of Holospark. "Finally, the launch of Earthfall has arrived and we want to welcome all our new PS4 and Xbox One players, with a special shout-out to our Steam Early Access fans who have supported us along the way. With free DLC updates planned every four to six weeks, now is the perfect time to grab a friend – or three – and go mow down some aliens!"
Seattle-based game developer Holospark has now released Earthfall on Xbox One, PlayStation 4 computer entertainment system and PC via Steam.
[rns_reactions]