Loot Rascals, a rogue-like with a retro sci-fi aesthetic, collectible card elements and a metric ton of British humor, will be available for PlayStation 4 and Windows via Steam on March 7th, 2017. Adventurers play as a quirky astronaut on a strange procedurally-generated planet, fighting goofy baddies and gathering stat-boosting cards to build their character.
Developer Hollow Ponds' team includes an Adventure Time animator and former Hohokum developers.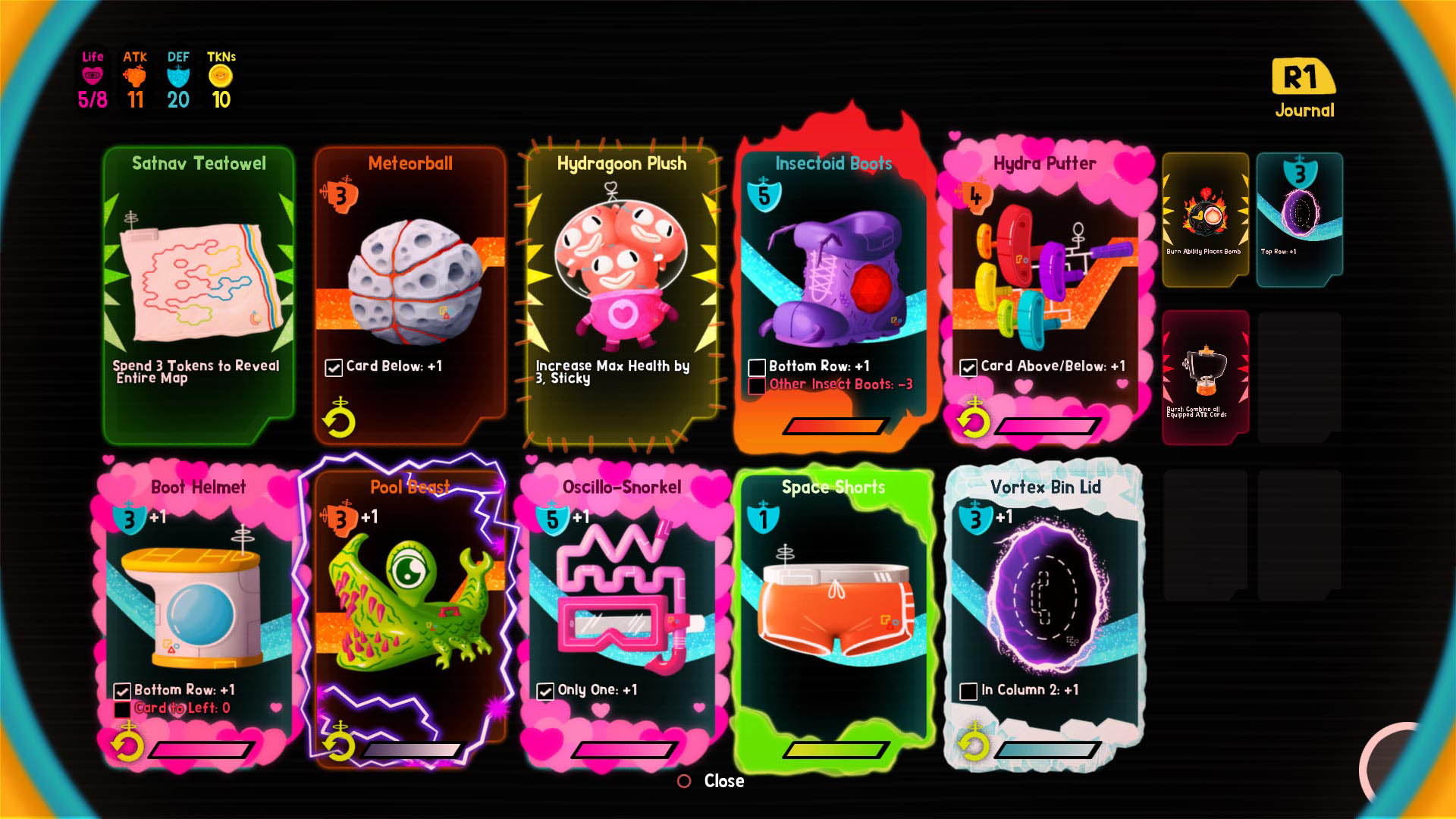 Loot Rascals is a turn based roguelike where you have to rescue my robot pal Big Barry from the clutches of a horrible wobbly space demon with loads of tentacles. Along the way you have to fight a load of strange baddies and steal their cards… .. And the cards give you all your abilities, so you have to figure out how to arrange them, so you can be as tough as possible!
Hollow Ponds will be showing the game at PAX South this weekend, including the final Level that no-one's seen before!