Etherium, the new futuristic RTS from Tindalos Interactive — developers of Stellar Impact — warps into closed-beta today, accessible by those who pre-order the game HERE.
During beta, you'll have access to the full multiplayer content, single player tutorials allowing you to get to grips with the basics before heading into the fray.
Pre-order players also get 10% off the purchase price.
For a taste of what to expect for the release of the game on March 25th, we have the first gameplay video covering the basics of the game, below.
From units and base management, to the 3 playable factions and the "Conquest" mode, all the game's mechanics are explained in this commented gameplay video.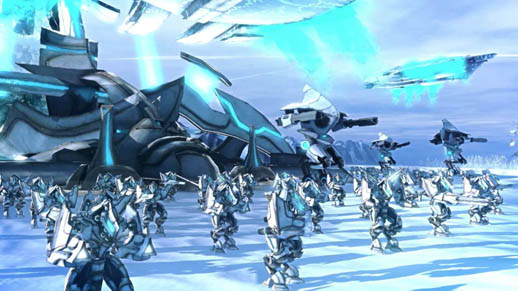 Take command of one of these three factions, each with its individual characteristics, strengths, weaknesses, technologies and special skills such as climate control, espionage and precognition.
Manage your resources, build outposts to extend your control over the map, and crush your enemy under an army composed of a great variety of units: infantry, tanks, aircraft, and gigantic colossi of war.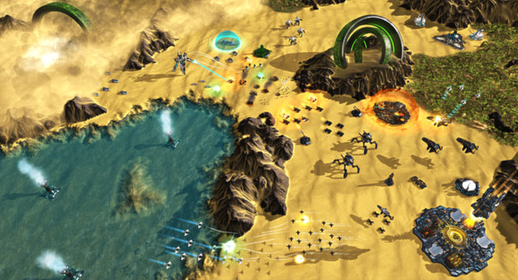 Etherium has a unique and dynamic weather system that has a direct impact on your strategy. Attack the enemy base during a hurricane preventing reinforcements, or mount a rearguard attack by crossing a freezing river.
Each of the 6 planets has diverse environments, and varied terrain that will force you to adapt your strategy: arid desert, icy worlds, island archipelagos and more.
The game will release on PC on March 25, 2015.
[jwplayer player="1″ mediaid="11720″]