EPOS, producers of high end gaming headsets have released what could be the ultimate solution for gamers that might have a kick-ass RIG but lack the onboard audio.
The EPOS GSX-300 is an external soundcard which plugs in to your PC or laptop via USB 2.0 to USB-C.
Windows 10 will automatically detect the EPOS GSX-300 and if you like you can start using it straight away.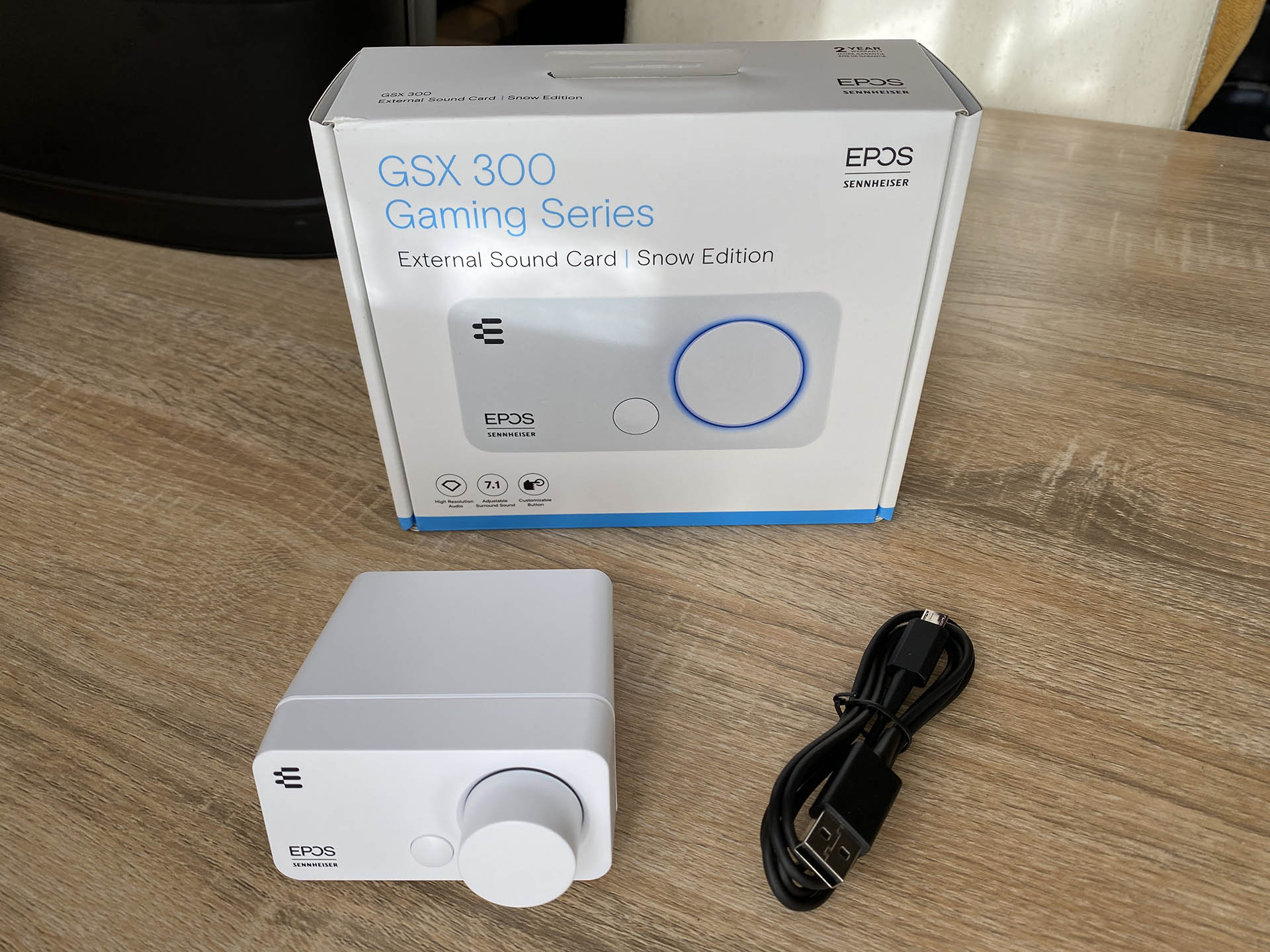 But for the full effect and purpose of what the GSX-300 is you'll need to grab the downloadable EPOS Gaming Suite software where the single smart button on the front of the unit can be set to either change sound modes from 2.0 to 7.1 audio output. It's also within this Suite each audio channel can be tweaked and customized to your liking.
The almost palm sized device is an intermediary between your PC / Laptop and headphones / mic via 3.5mm connection.
Specifically designed for gaming the GSX-300 will require a 3.5mm split cable for both the headphone and mic, which is sold separately.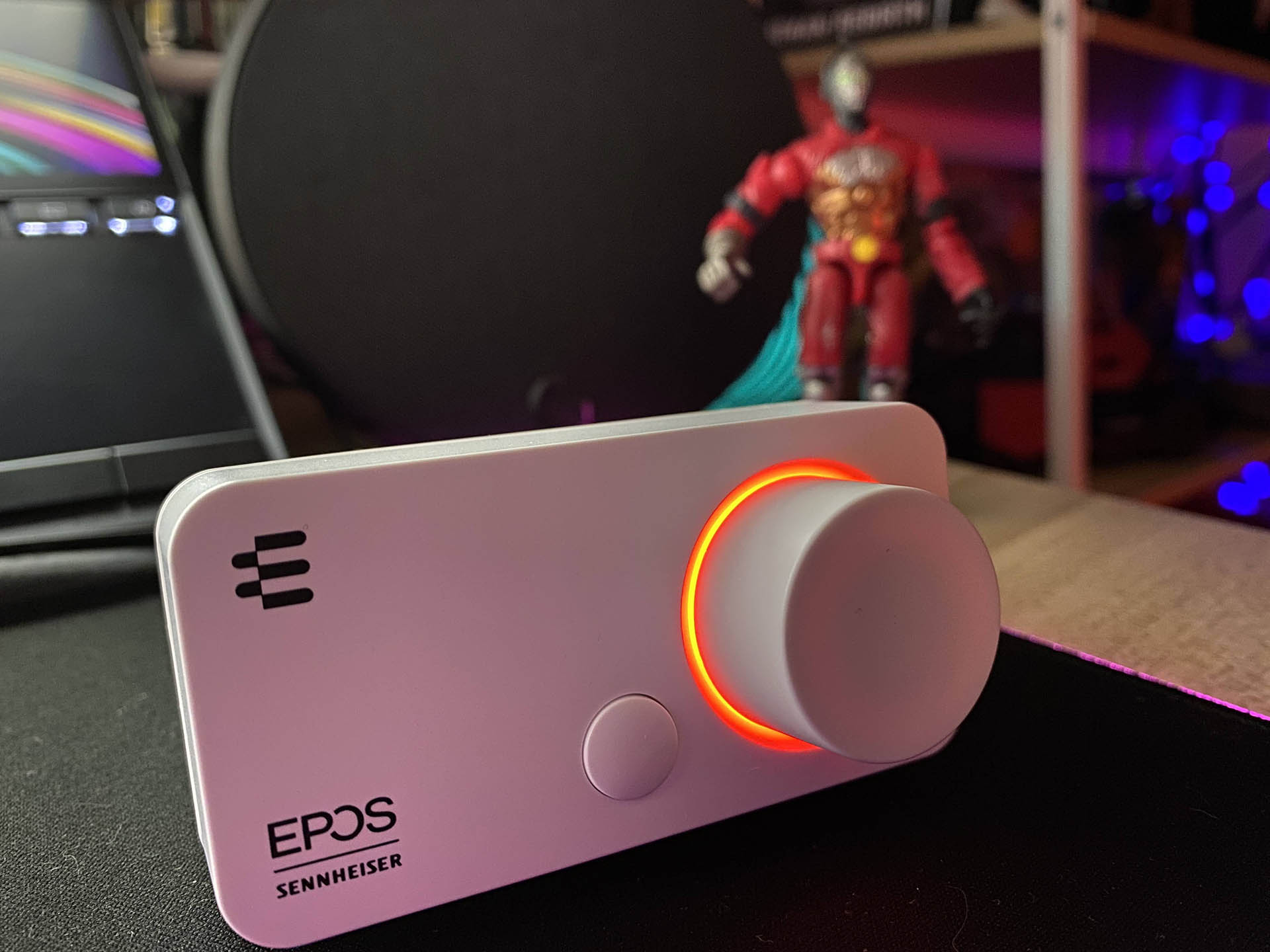 For gaming on 7.1 it performs an excellent 2 channel to 7.1 real well.
But audio streaming, local playlist or streaming was only a real subtle difference.
Media watching such as Netflix in 5.1 was pretty good – the GSX-300 handles well converting to 7.1. YouTube, no difference.
EPOS offer up an audio experience that your internal soundcard may not be able to do.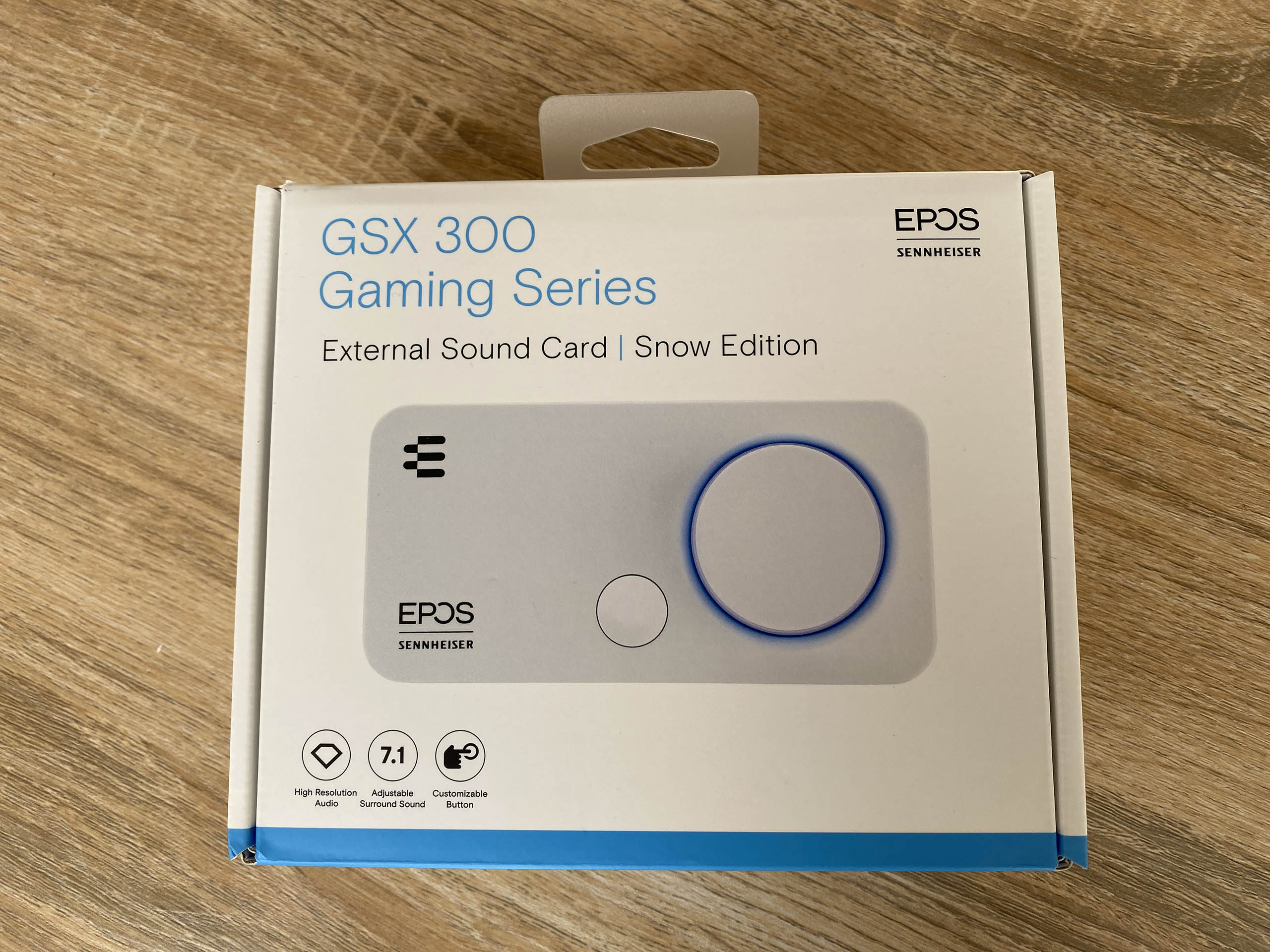 I would have liked to see a USB headset connectivity option to connect newer Gaming Headsets that may not have the 3.5mm socket option on the GSX-300.
Nonetheless plug in your 2 or 2.1 channel headphones or speakers and game, stream or rock out in virtual 7.1 surround.