Bishop Games, a Canadian indie games studio has let us know here at STG that their 2D immersive platformer Light Fall will be available for Windows PC, Mac, PlayStation 4 and Xbox One in March 2018.
Explore the forgotten world of Numbra using the Shadow Core, a magical box beneath your feet, to help maneuver your way across the land and brave the many challenges and foes standing in your way. Light Fall redefines the platformer genre with the Shadow Core's innovative game mechanic to deliver a fresh and exciting experience to players.
In Light Fall, you will enter a strange universe where darkness prevails over light, to embark on a quest to uncover a mysterious past and save the inhabitants of this forgotten world. With Stryx the Night Owl as your companion and narrator, players can leverage the powerful Shadow Core, which can be summoned at anytime, as a platform to jump on or wall hop off of, adding a unique twist to the traditional platformer game. As players wander through the calm night of the Lunar Plain, venture into the Marshlands of Sorrow and face the exotic wildlife of the Vipera's Forest, they will also encounter many outlandish characters, be it friends or foe.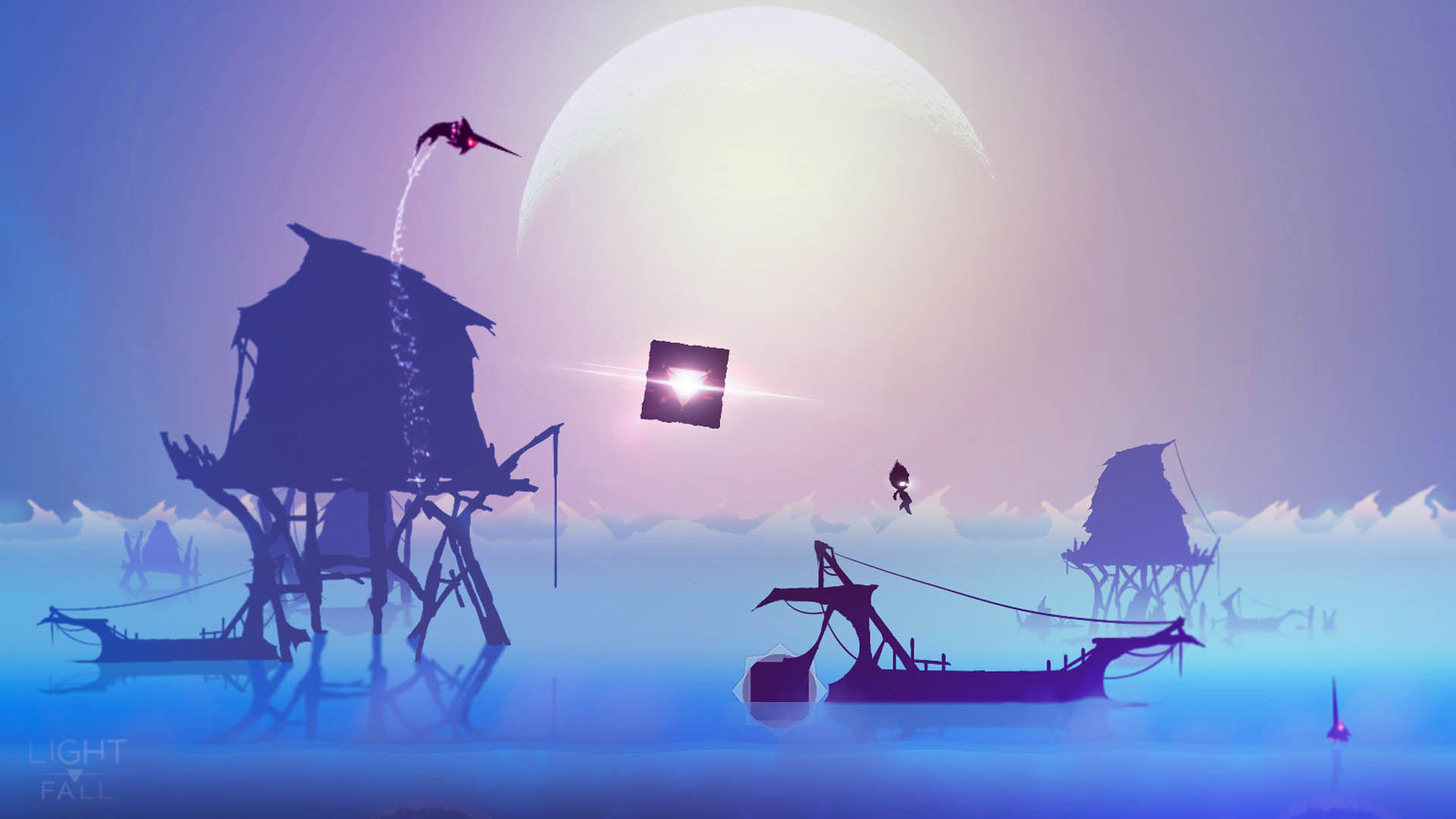 Also on offer is a Speed Run Game Mode. Here you can quench your hunger for competition by competing with players worldwide and compare your fastest times with theirs on the online leaderboard.
"Light Fall is the first title that Bishop Games is releasing so we wanted to ensure that the game really stands out from other traditional 2D platformers," said David Dion-Paquet, Co-founder and President of Bishop Games. "The idea behind Light Fall was to make a platformer where you can control your own platform. This allows players to be creative about how they traverse through the game and provides them with a truly unique gameplay experience."
Having the ultimate freedom you will be able to control the Shadow Core, a magical box beneath your feet that can be used and controlled at will, to propel yourself into the air and move across the land at your own pace. With the Shadow Core, you become the master of your surroundings and create your own path. With the Shadow Core in hand, reach new heights and explore every nook and cranny of Numbra. Wander through the Unknown Depths, where shortcuts, alternative paths, hidden collectibles and easter eggs await you in large numbers.
Do you have what it takes to survive in perilous Numbra?