Katsu Entertainment announces today that its award-winning mobile game, Warhammer: Doomwheel, is on sale all month long (July) through the Apple App Store and Google Play in celebration of the Second Edition of Warhammer: Age of Sigmar.
Created in collaboration with Games Workshop, Katsu Entertainment's Doomwheel is a wickedly fast-paced endless runner that arms players with one of the most notoriously deadly warmachines in the Warhammer world, the Doomwheel.
Return to the world that was and claw through the Skaven ratmen ranks as a bloodthirsty warlock. Build up your masterpiece of destruction and crush your enemies under your ultimate wheel of … DOOM!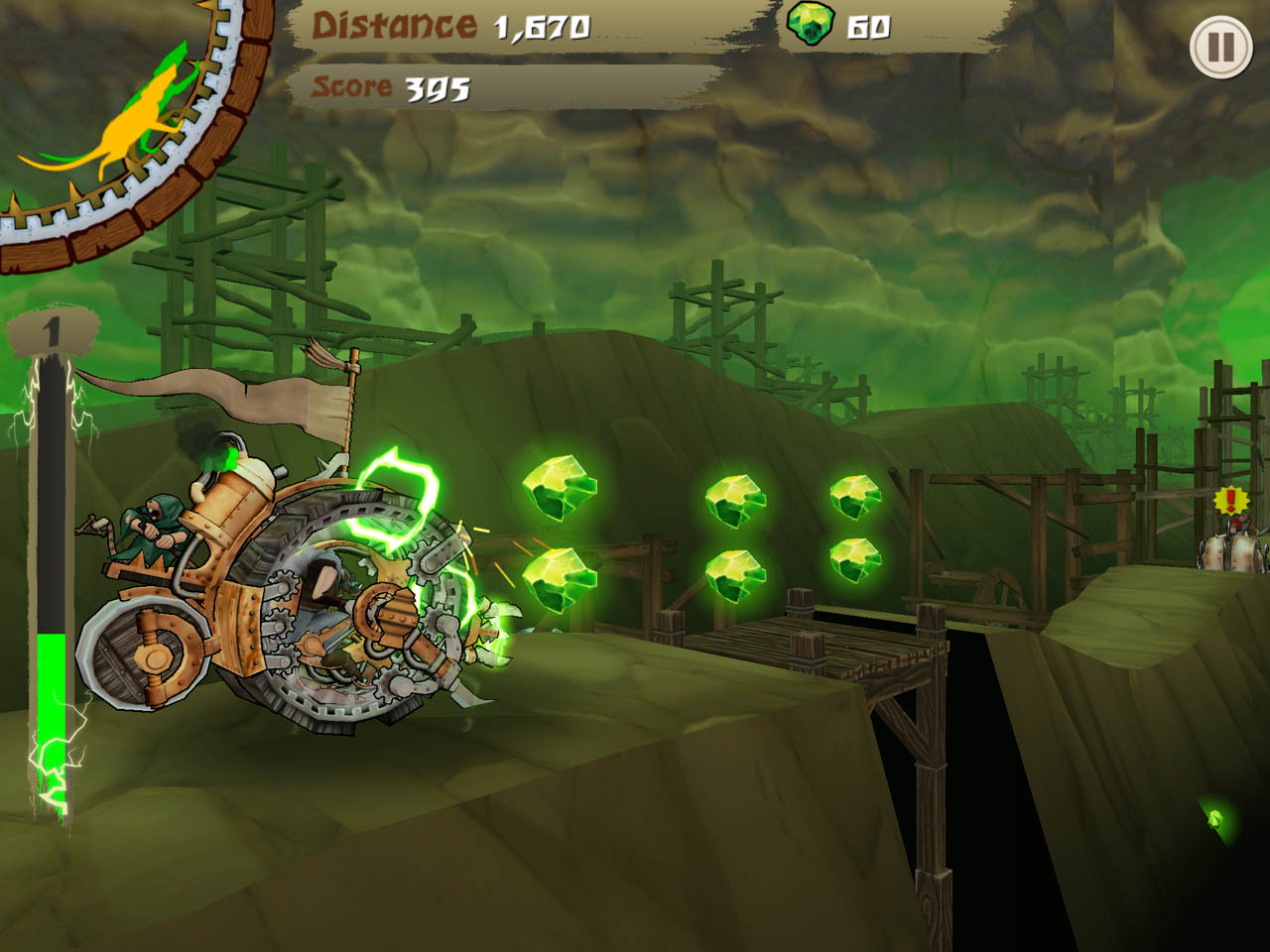 As a fledgeling Skyre Clan warlock rising to power in the Skaven — rat-kind —  underworld,  create and customize your iron-reinforced wheel. Fuel its thirst for death with hallucinogenic warpstones and pamper it with upgrades from the workshop that include deadly spikes, razor-sharp blades, electrifying bolts of warp lightning and, of course, the crunching sounds of your enemies. The Doomwheel is a one-stop solution to all of your problems — rival clans, pesky goblins, dwarves, humans, fellow ratfolk and, through the Ogre Kingdoms and Tomb Kings DLC, tyrannical Ogres and legions of mummified undead.
"There's never been a better time to jump into Warhammer: Doomwheel than today," said Stephane Imbert, Co-Founder and Director of Development at Katsu Games. "It's the perfect way to celebrate Warhammer while on the go. We have big ideas for the future, with plans for more DLC in the works, so there's plenty to look forward to."
Warhammer: Doomwheel is available on the Apple App Store for i-devices and Google Play for Android.
[rns_reactions]