It folds and it's lost weight – the lighter, slimmer and quicker Galaxy Z Fold5 is here.
Building on last year's Galaxy Z Fold4 the hardware specs are a mix of similarities through to innovation.
The 256GB internal storage and 12GB RAM are what we experienced in last year's model. However, the Galaxy Z Fold5 is equipped with the new, faster and power efficient Snapdragon 8 Gen 2.
The generous RAM not only enables you to split screen and multitask like a pro, it also makes the Galaxy Z Fold5 one of the premium super-sized smartphones for gaming.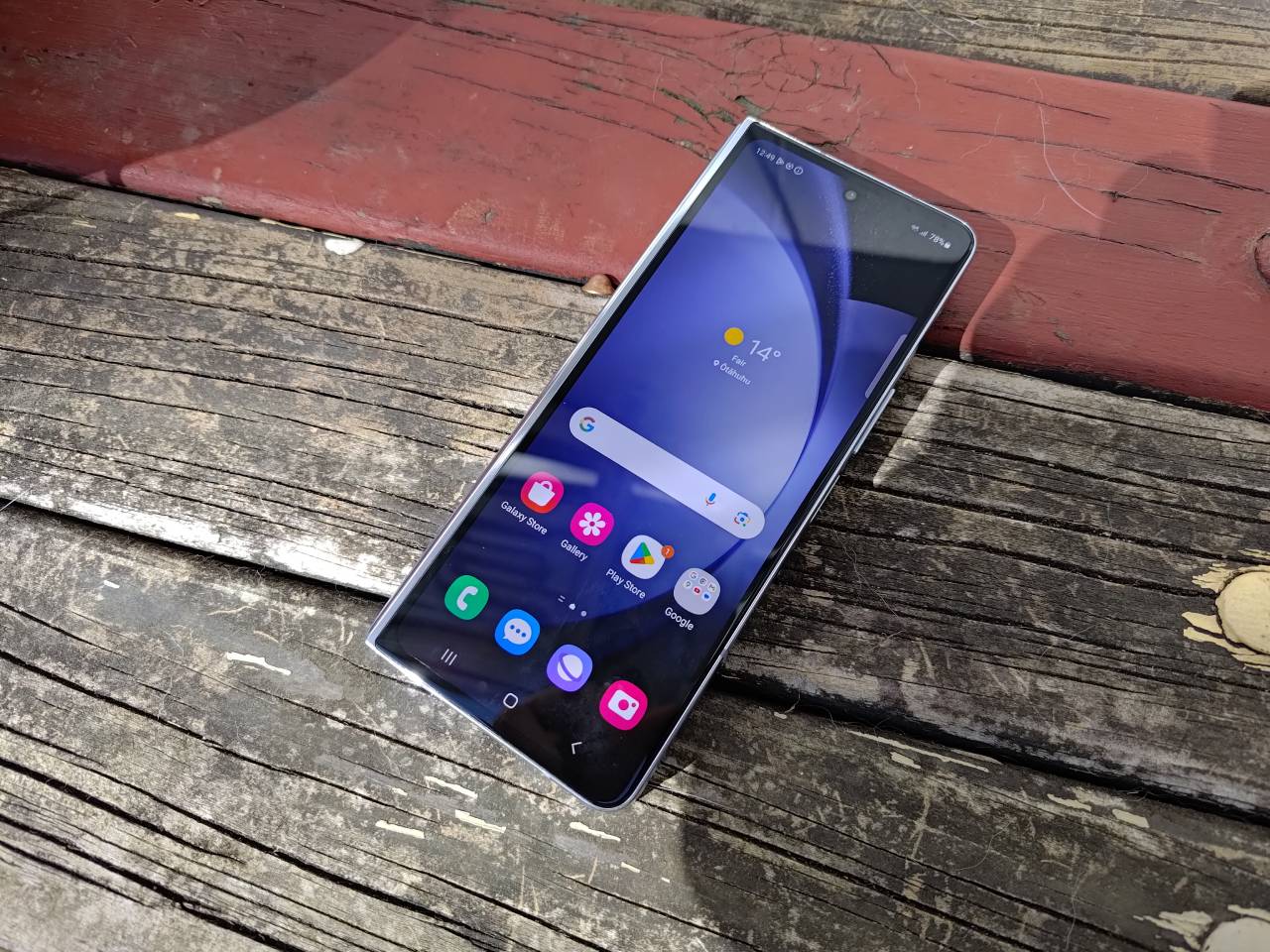 Sizing of the front cover and foldable inner 'phablet' screens remain the same as last year at 6.2 inch and 7.6 inch respectively, with both capable of a 120Hz refresh rate.
The bezels on both AMOLED screens has been even more minimised from last year's Fold4 and its vividness and brightness maximise the on-screen detail.
Now, you'd own a Galaxy Z Fold5 if you have a penchant for large screens.
Split screen mode is fantastic. Run two apps side by side on the large unfolded display. Work and play at the same time.
Or just go for the full monty. Go large with the full screen experience for media streaming, mobile gaming, photo snapping, video recording, eBook reading, note taking, emailing, web browsing… the list is near-to endless.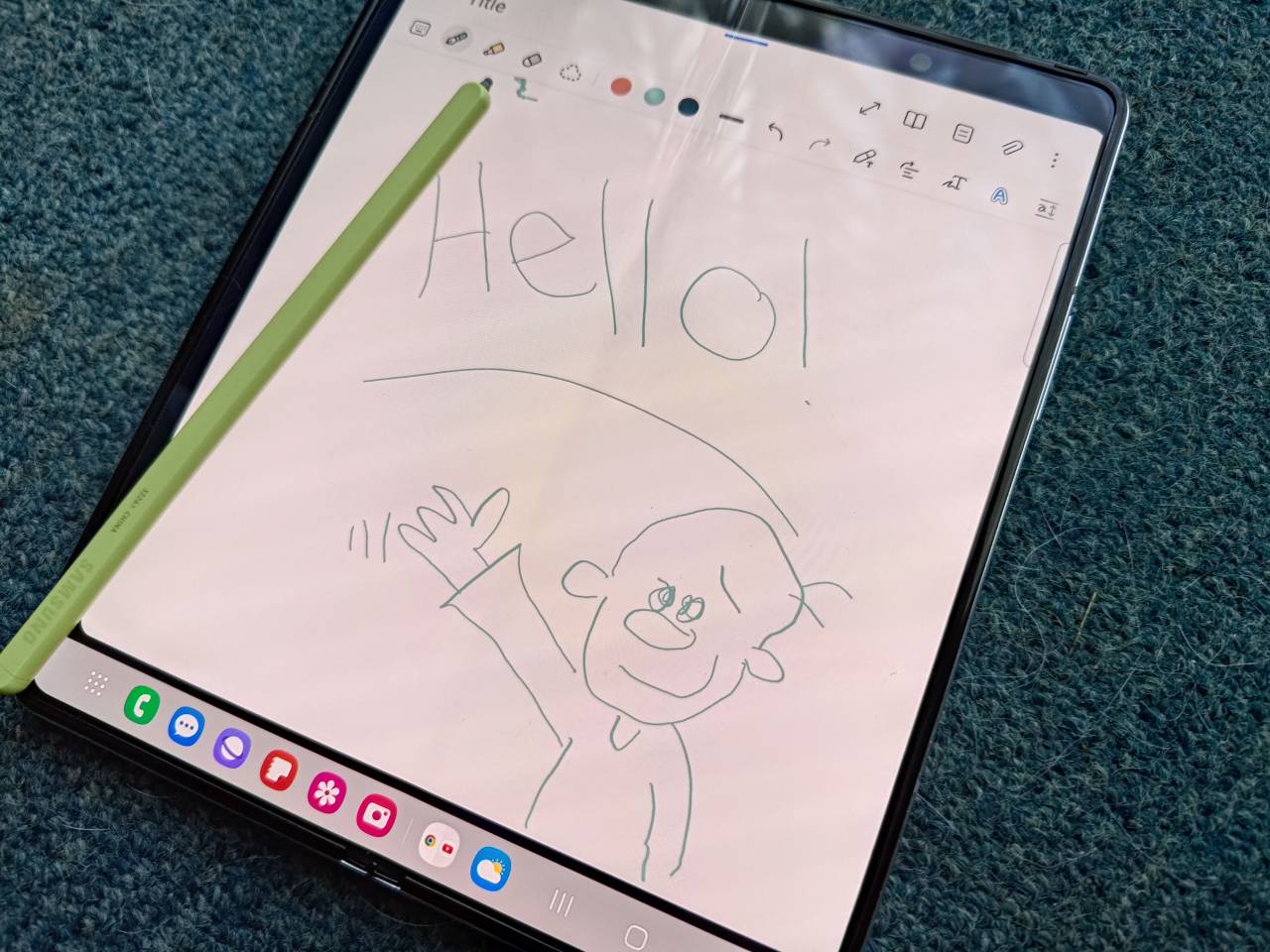 The Galaxy Z Fold5 is S Pen compatible (although this is sold separately with a dedicated S Pen phone case).
The S Pen that comes with your Galaxy S23 Ultra or S8 / S9 Tab Ultra won't work – the Galaxy Fold S Pen is unique to the Fold series and designed so that it will not cause damage or scratches to the softer foldable glass.
Using the Fold S Pen is nice and fluid and an instant virtual ink to screen.
Cameras on the Galaxy Z Fold5 come in at 50MP for the main rear (wide) lens, accompanied by two more, 10MP (telephoto) and 12MP (ultra-wide).
The front facing under the display camera (when unfolded) is a low 4MP and when closed you get a pinhole 10MP for a quick selfie.
So yes, very similar to the 2022 Galaxy Fold4 offerings, which is still one of the best camera arrays that you can get on a smart device.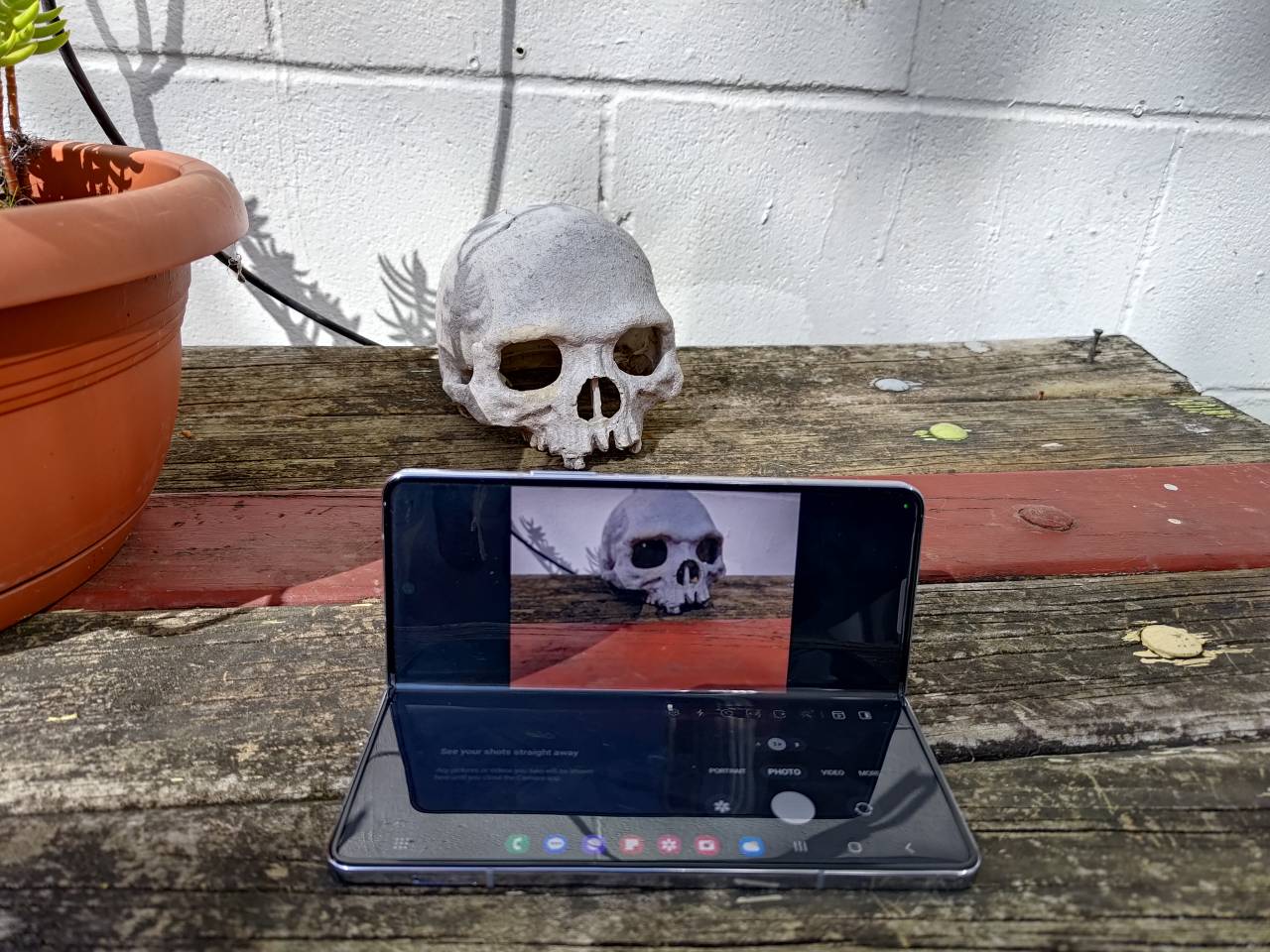 As for battery, the Galaxy Z Fold5 has a 4400 mAh power cell. This is ample enough for most folk to get them through a day, maybe even a day and a half.
Battery life varies on what you use your smart phone for and with the Galaxy Z Fold5 if you're mostly using it unfolded (larger screen) then you may see the juice decrease a little quicker – but overall not by much.
A 2 hour gaming session with Asphalt 9 racing dented 17% from a full charge. Xbox Cloud was around the same. Streaming Shudder and Netflix for around 3 hours actually chomped a bit. Nearly 40%.
But then on the flip-side of those, everyday use with music streaming, emailing, messaging apps and taking pics the Galaxy Z Fold5 did exceedingly well and on some days I was able to stretch out the life of a single charge to almost two days.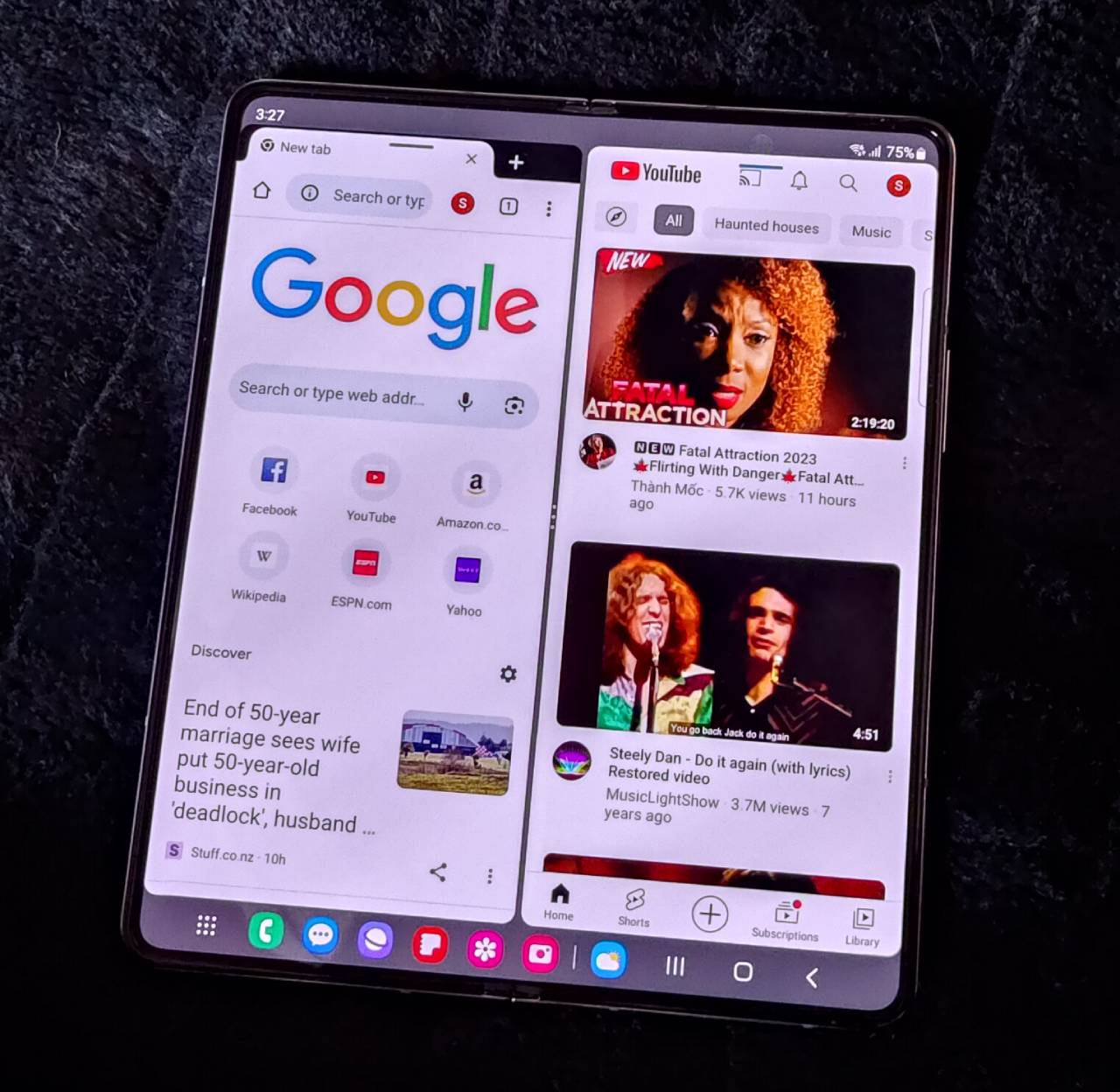 The design of the Galaxy Z Fold5 is the stand out for me.
Flat and flush when closed, a reworked hinge mechanism, slimmer, precise edging and the most important all, super light in your pocket.
The Galaxy Z Fold series is the elite of the smart phones. A phone anda tablet in one with reliability and that hybrid convenience.
Get yourself in to the fast lane of the foldables and upsize your screen time with 2023's Galaxy Z Fold5.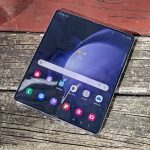 Samsung Galaxy Z Fold5 Review
Device details
Released: August 2023
Device Name: Samsung Galaxy Z Fold5
Chipset: Qualcomm Snapdragon 8 Gen2
Memory: 12GB
Internal Storage: 256GB
Camera: F: 10MP, 4MP. R: 50MP (wide), 12MP (ultra-wide, 10MP (telephoto)
Battery: 4400mAh, 25 watt fast charging