Go big, be bold with the Samsung Galaxy S21 Ultra 5G.
In a early surprise Samsung released their newest flagship series of Galaxy's two months prior to their usual launch time of March.
Just before release STG received the S21 which we explored and reviewed here.
But if you're really wanting to wield the power on a big screen most likely the phablet sized S21 Ultra 5G is for you.
Under the hood the S21 Ultra 5G is packed with 12GB RAM (memory for multitasking and gaming), 256GB storage (pack jam it with your 4K and 8K video recordings) and powered by a Exynos 2100 (5 nm) processor.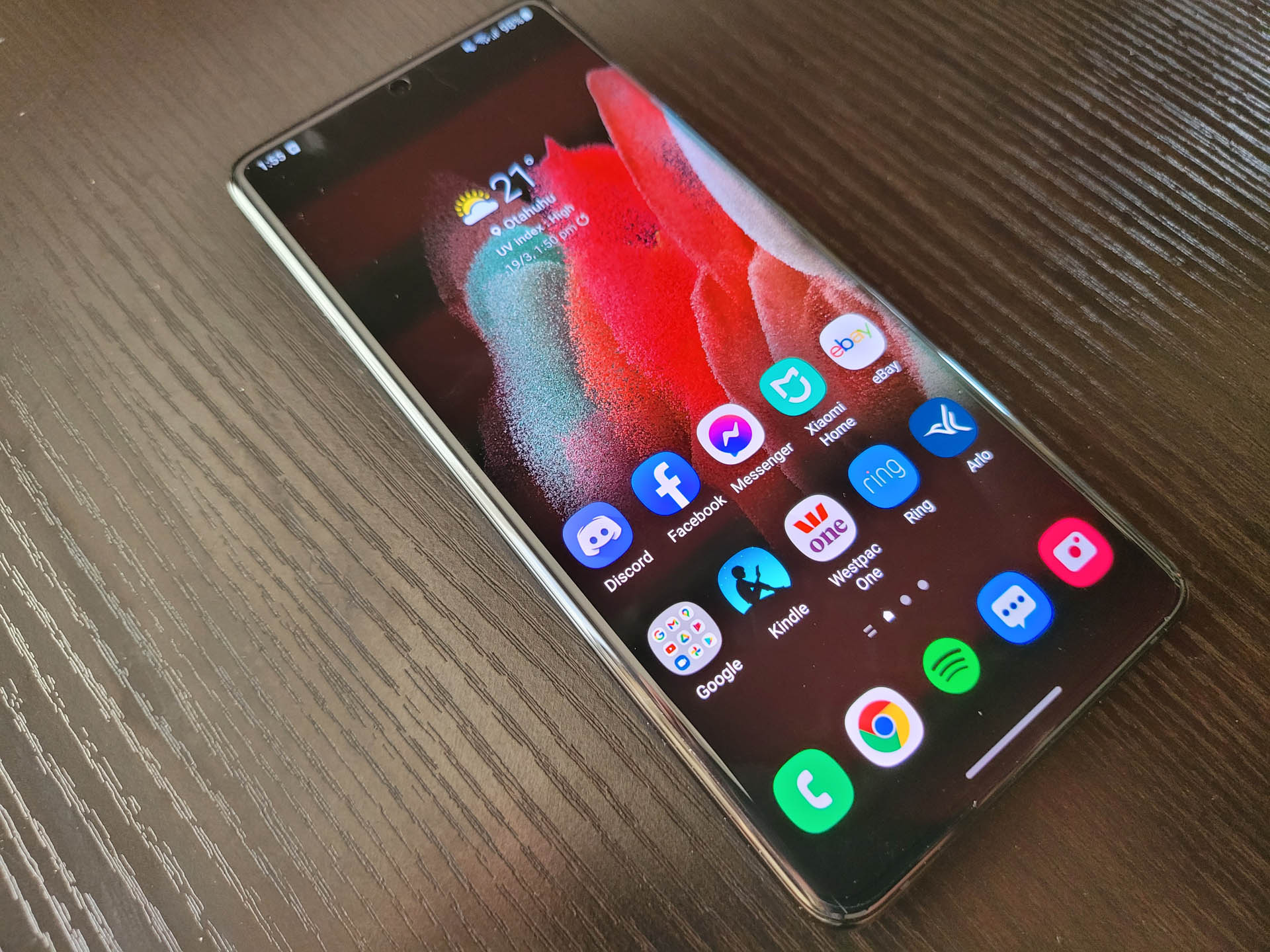 This is a 20% faster CPU – and for content creators and mobile gamers the GPU guns it at 35% faster.
In a push towards upping the hardware game even further, there is a 16GB RAM, 512GB ROM version too.
The Galaxy S21 Ultra 5G is a large handset is all screen. Almost zero bezel top and bottom with edging the 6.8 inch AMOLED offers two refresh rates of 60 and 120Hz.
The 120Hz is superb for gaming.
Samsung's newest UI 3 enhances Android 11 making for a smoother and lighter user experience.
Samsung have also given the camera specs a lot of love too.
Your front 'selfie' camera comes in at a generous 40MP and is able to record at 4K.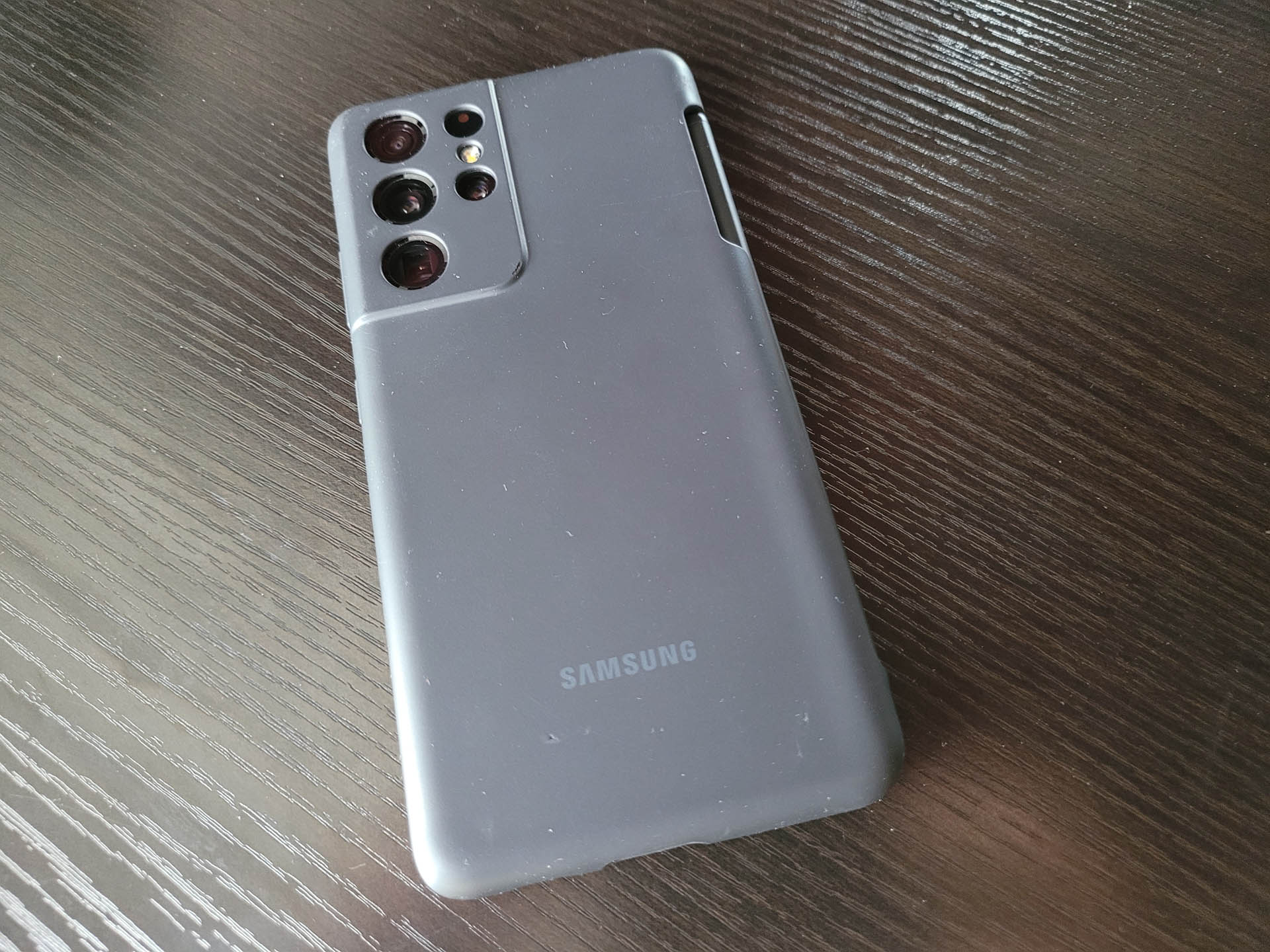 The rear lens housing is packed with cameras and sensors. Main camera is a whopping 108MP wide coupled with the additional lenses – a 10MP periscope, 10MP telephoto and a 10MP steady shot.
And steady shot you'll need and has been improved upon since the Galaxy S20.
The 100x digital zoom is alot smoother when fully zoomed. My favourite camera mode, Director makes use of the S21 Ultra 5G's beefed up front camera, recording video in 4K dual (front and back simultaneously).
The camera smarts and tech specs are not where Samsung drew the line.
The Samsung Galaxy S21 Ultra 5G has a big battery capacity to match the larger than life smartphone.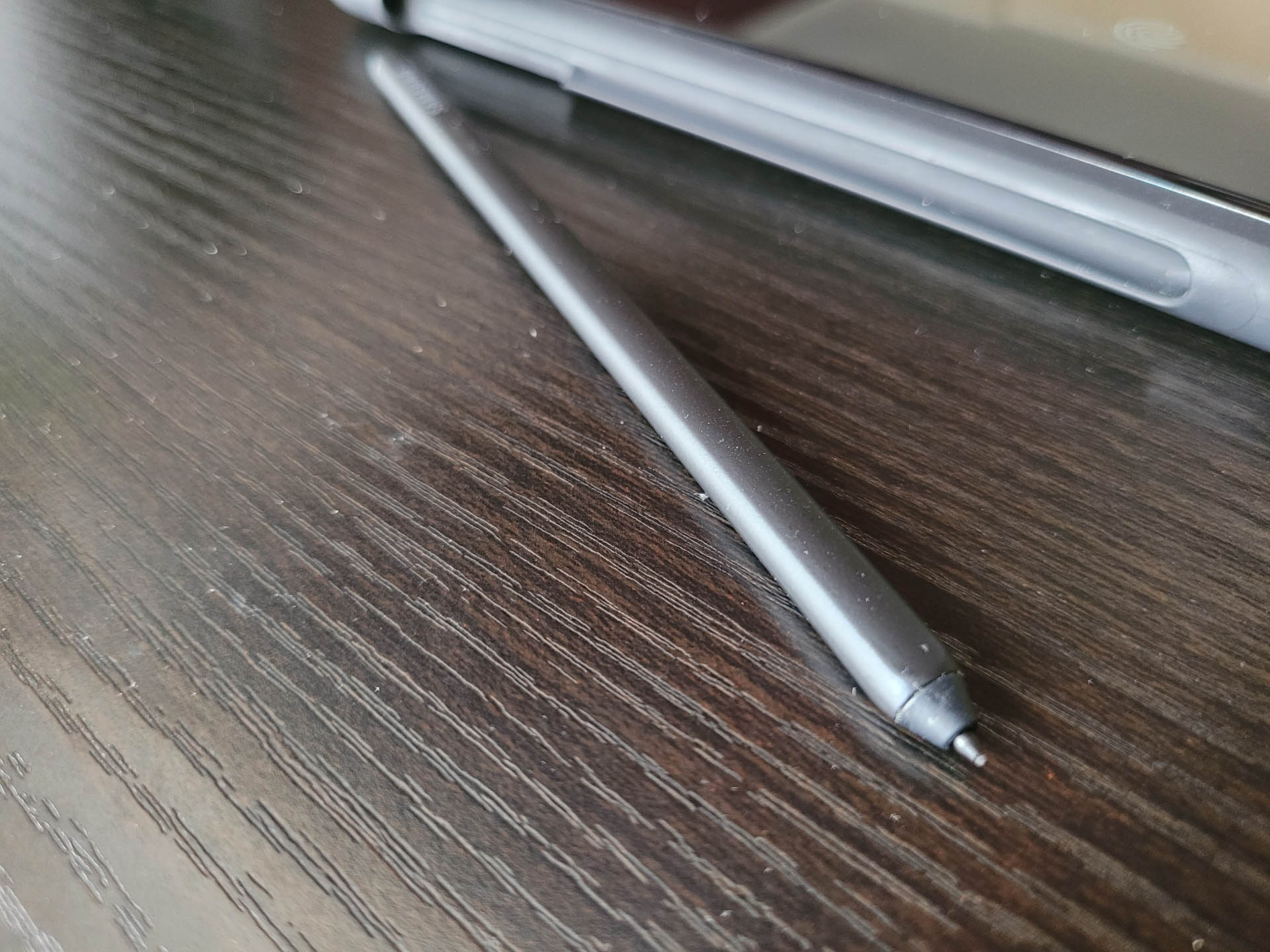 Fueled by an impressive 5,000mAh battery is likely to see most users right for a day and a half, heavy users like me, you'll breeze through a full day, even if doing a bit of media streaming or gameplaying.
The Galaxy S21 Ultra 5G has one more trick in it's bag of goodies – but it's not apparent from out of the box.
You can use a S Pen.
When is a Galaxy Note, not a Note? When you couple the Galaxy S21 Ultra 5G with the (sold separately) silicone case that comes with the Galaxy S Pen.
Now S Series users and fans can have the same magic that Note users have had for years.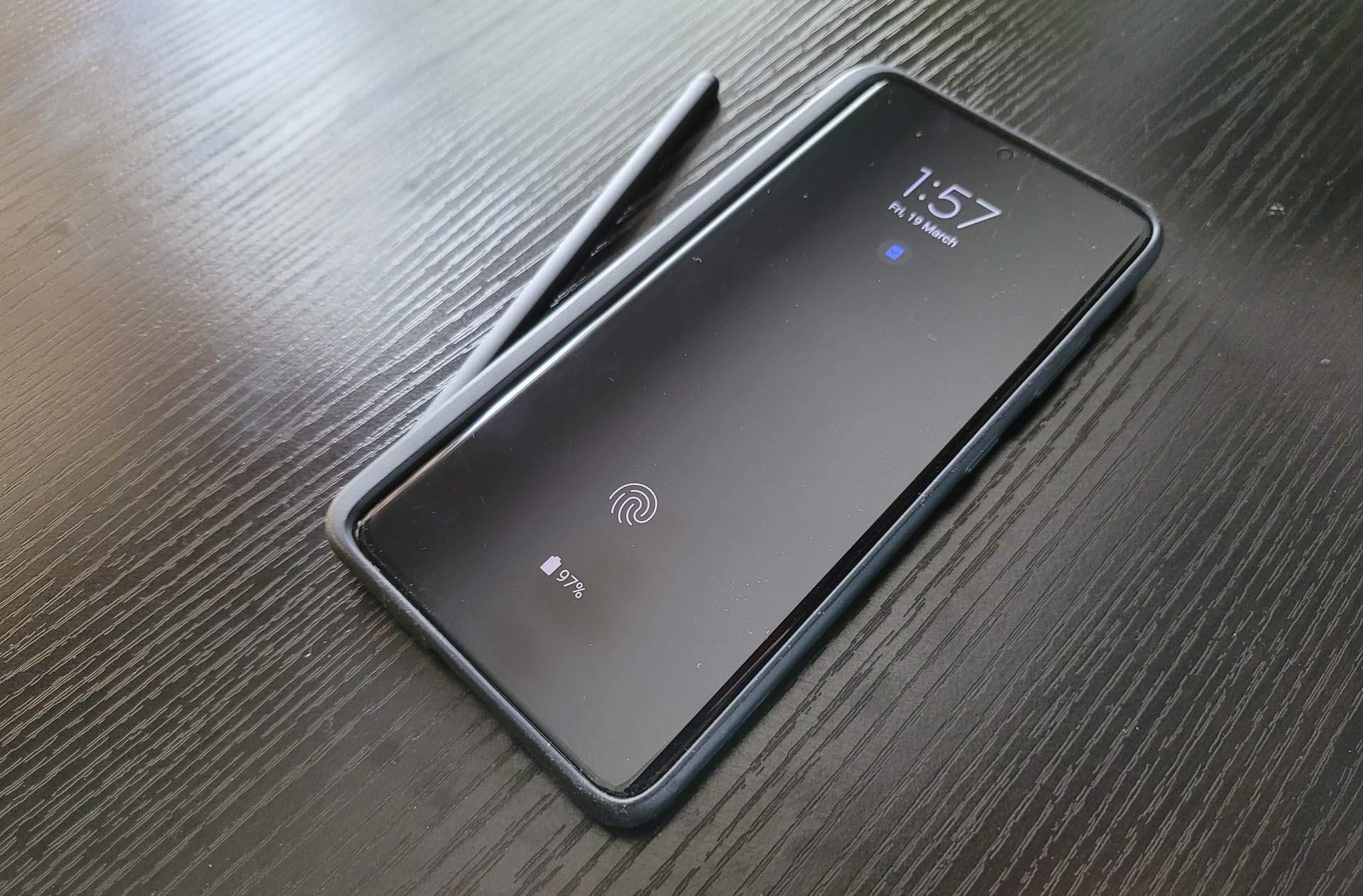 The S Pen will connect instantly via Bluetooth (generally there's no set up required) and the same S Pen side menu settings will appear when the S Pen is removed from the case.
This is an optional extra and I was privileged to receive one of these with the S21 Ultra 5G. And yep I made use of it – alot.
Samsung have done an incredible task of outperforming not only the last S Series devices but almost all competitors in the market at the time of writing.
Samsung's Galaxy S21 Ultra 5G is the one to have if you are okay with larger screens, it packs more smarts, more mobile photography goodness and will last the distance no matter what you use the smartphone for.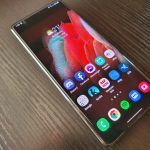 Samsung Galaxy S21 Ultra 5G Review
Device details
Released: January 2021
Device Name: Galaxy S21 Ultra 5G
Chipset: Exynos 2100 (5 nm)
Memory: 12GB
Internal Storage: 256GB
Camera: F: 40MP. R: 108MP wide + 10MP periscope + 10MP telephoto + 10MP steady shot.
Price: From $2,199.00 (NZD)