Smart tech at a smart price.
Konka has released a Smart TV range with the same sizzle as the more costly counterparts.
STG received in a Konka 40 inch model: Smart LED TV.
Out of the box does require a small bit of DIY, screwing the legs on, if you are not going to wall mount it.
Plug it in to the mains and go through the setup. Easy.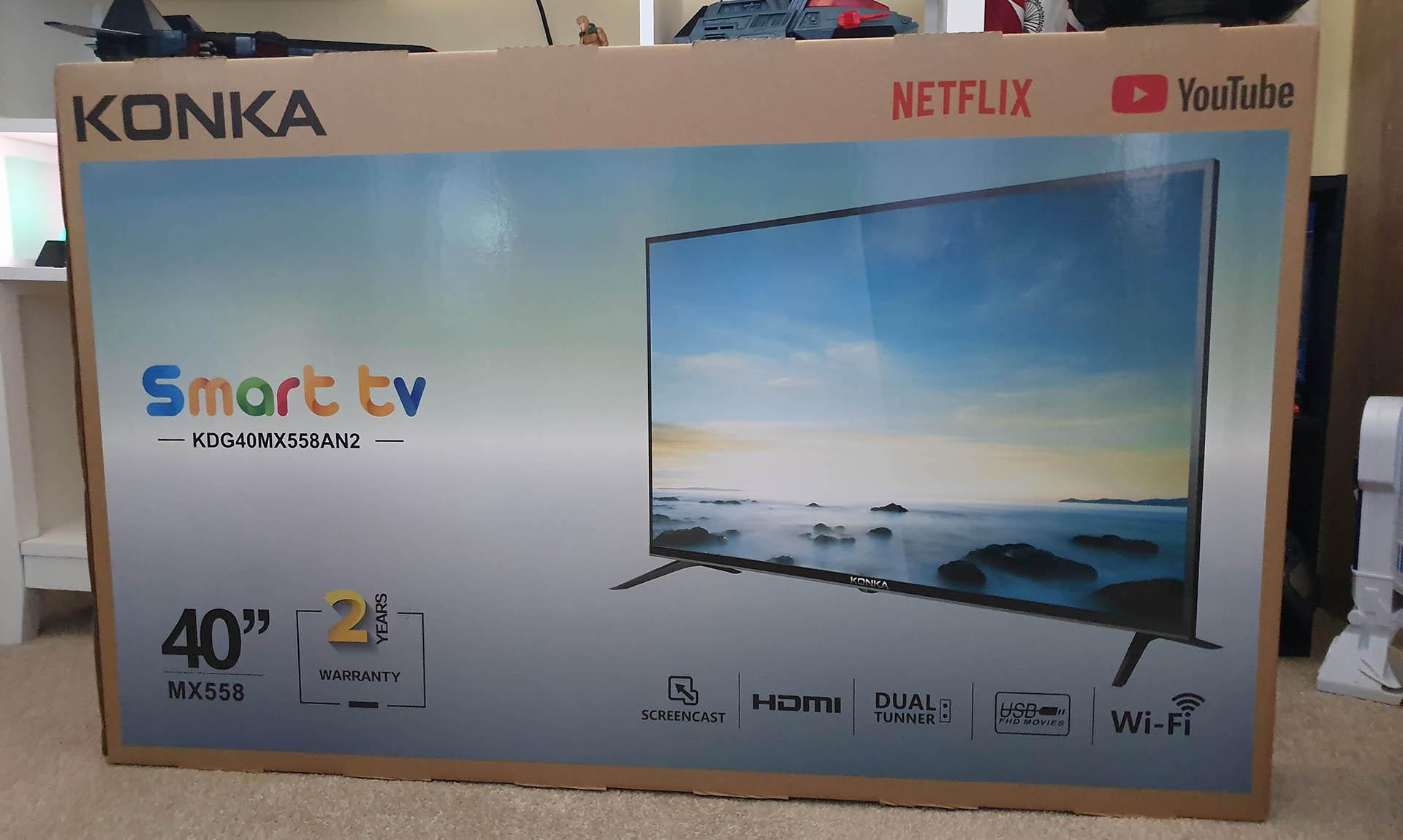 The Konka 40 inch LED Smart TV features a dual tuner for both UHF and satellite frequencies. The initial set up will auto scan the tuning for you utilising both methods to program in the local broadcasters.
However, if you are looking at one of these to stream media – Konka have you sorted there too.
The tele's remote features two dedicated buttons for streaming services; Netflix and YouTube. The smart home Apps menu also has these, aswell as Facebook, Twitter, Accuweather and Screencast.
There was occasion where the TV did lag a little going from App to App.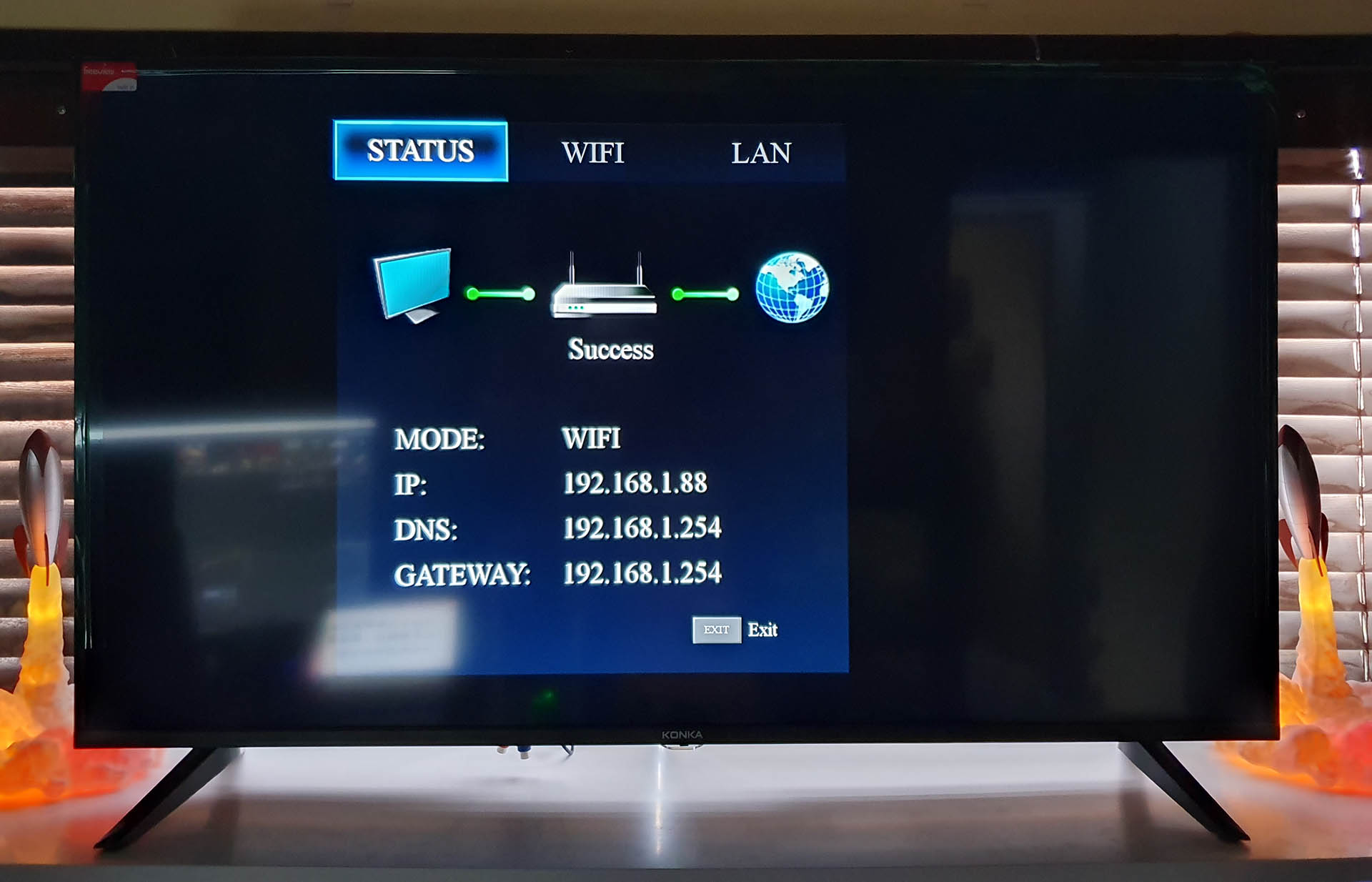 Konka has been overly generous in their inputs. One VGA (does anyone still use these?!), three HDMI sockets, RCA (via a 3.5mm pin for picture), CI Card (these are used for some Satellite TV networks) and two USBs to either play your own content from a drive or to record programs on to.
The Konka 40 inch Smart LED TV is perfect for both gaming and media binging. The screen panel is FHD (1920 x 1080) and sees colours aswell as rich detail pop out in a visual splendour.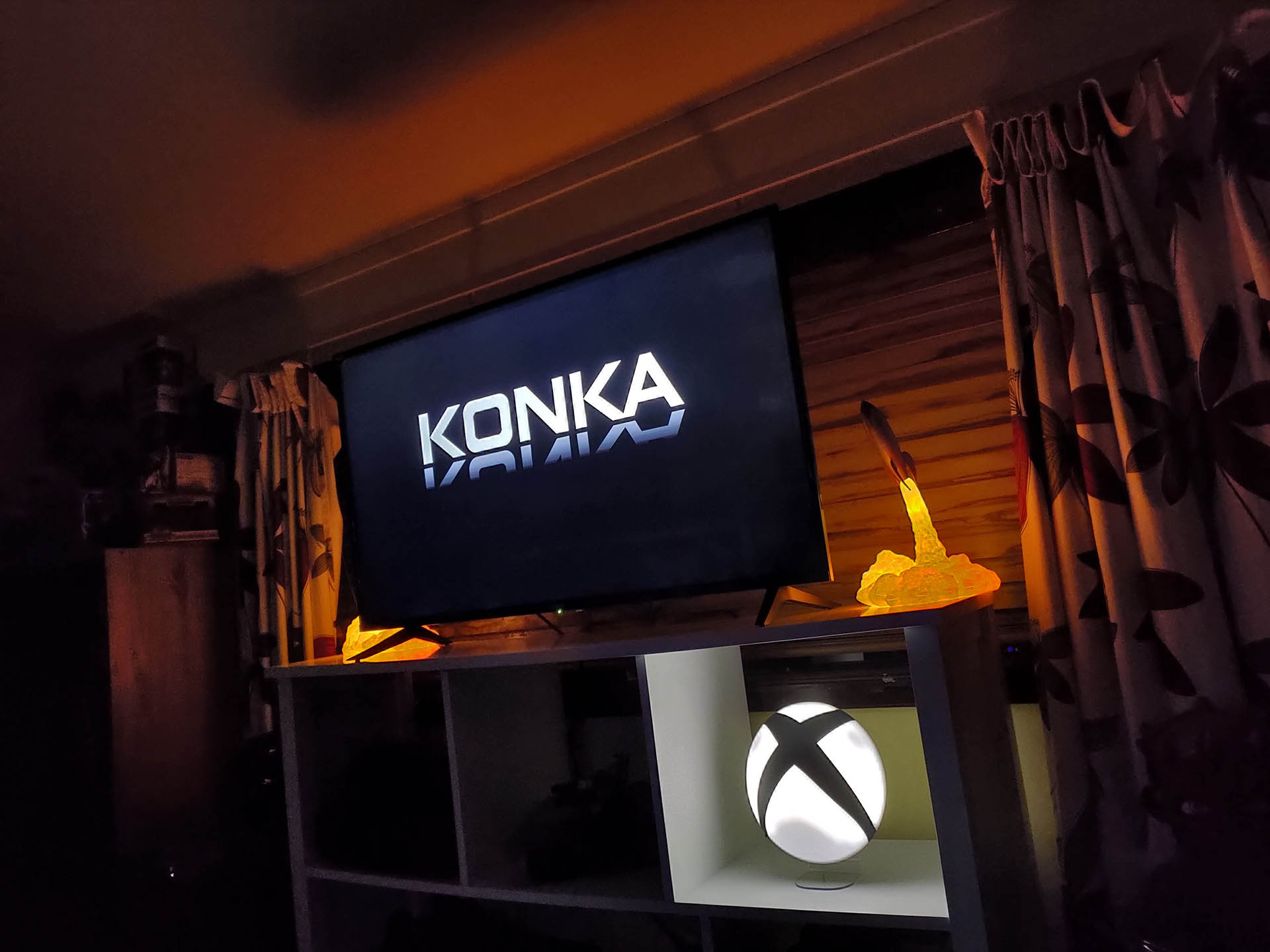 The unit itself is a little chunky, with a wider back than I expected but not too much in the sense that if you wall mounted one of these it wouldn't be sticking out as an eyesore.
One of these bad boys will set you back at $428.00 NZD which for the quality of the screen and smart options makes the Konka 40 inch LED Smart TV the unbeatable champion so far in quality at less cost in TV units that we have encountered so far.
Konka are definitely upping the Smart TV game.
Konka 40″ Smart LED TV Review