Samsung Electronics Australia has now announced the range of its 2020 QLED 8K smart TVs, which includes
two models, the Q950T and Q800T.
Available in 85-inch, 82-inch, 75-inch and 65-inch screen sizes, the 2020 QLED 8K range has been selected to meet Australian demand for large screen formats and deliver the pinnacle of Samsung QLED picture quality, definition, and immersive viewing.
"Last year, Samsung was the first brand to launch 8K TV in Australia. We continue to pioneer the premium TV category with further breakthroughs that are delivered in the next generation in 8K QLED TVs.
"The Q950T QLED 8K is the marquee television in Samsung's 2020 range and is the ultimate in our big-screen innovation and design. It delivers content that seems breathtakingly real. It feels like you could step right into it. This picture quality is impeccable and is presented in a stunning and sleek design.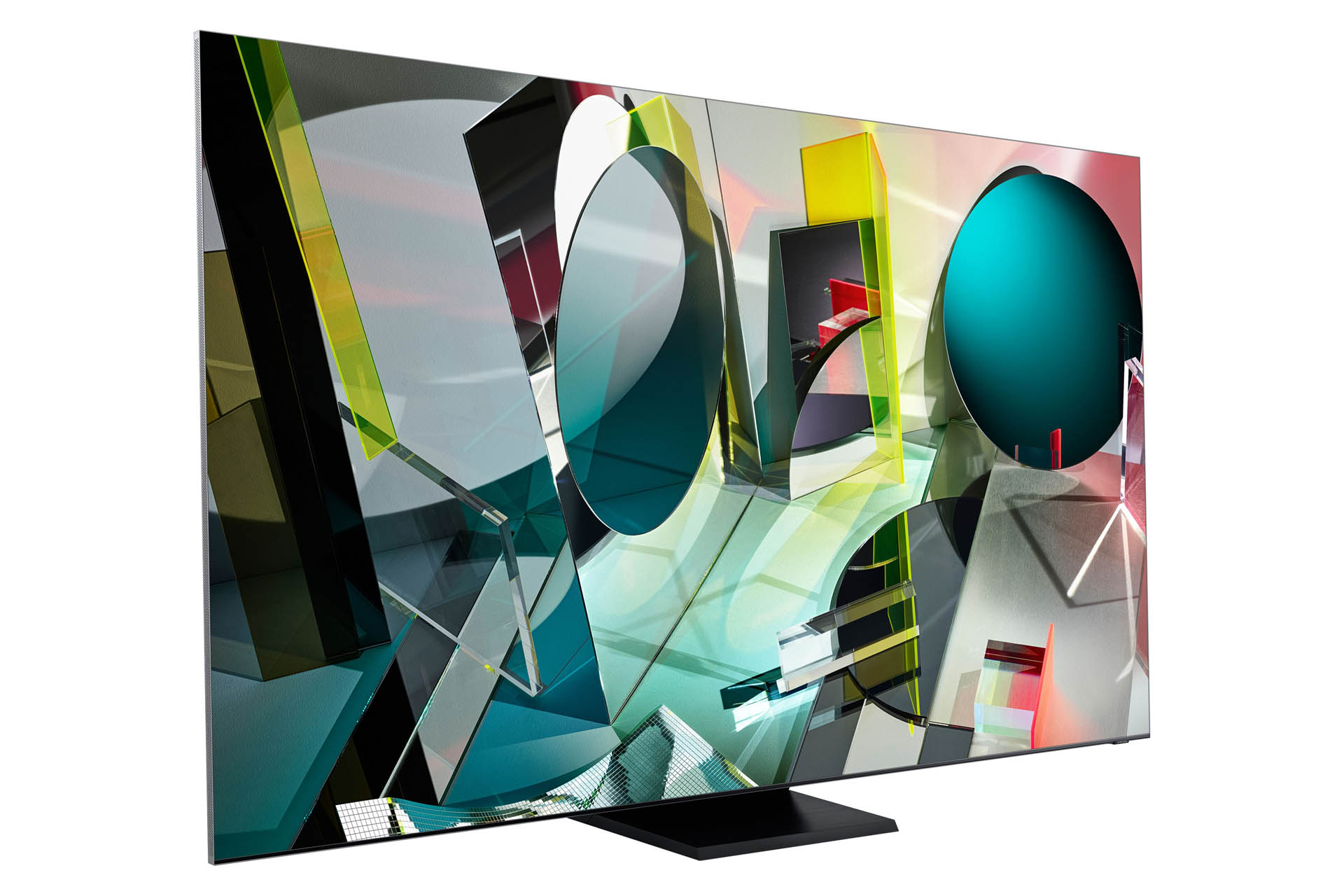 "Our latest QLED 8K range is designed with an Infinity Screen which provides a fresh, new take on TV form factor that is sure to impress those seeking the very best that Samsung has to offer." Hass Mahdi, Director of AV, Samsung Electronics Australia. Samsung's flagship QLED 8K TV range combines a striking, ultra-thin form factor, amazing 8K picture quality, and impressive surround-sound audio. Plus, the Q950T introduces the 'Infinity Screen,' allowing the picture to etch right to the edge, offering a nearly 99 per cent pure screen to body ratio.
"We've been incredibly considered with the development of our 2020 TV and AV range. Entertainment through TV, movies, streaming, gaming and music, brings us together and we're committed to delivering products, like QLED 8K that enhance our lifestyle in and around the home." Hass Mahdi, Director of AV, Samsung Australia.
Uncompromised Viewing Experience Equipped with the AI-enabled Quantum Processor 8K, it has built-in 8K AI upscaling and deep-learning capabilities that are designed to automatically upscale non-8K content to pristine 8K resolution. Whether people enjoy sports, movies, TV shows in HD, 4K, or 8K, formats, this range of TVs can detect, transform, and deliver content through an incredibly sophisticated AI system which includes on-board upscaling and 'deep learning' algorithms.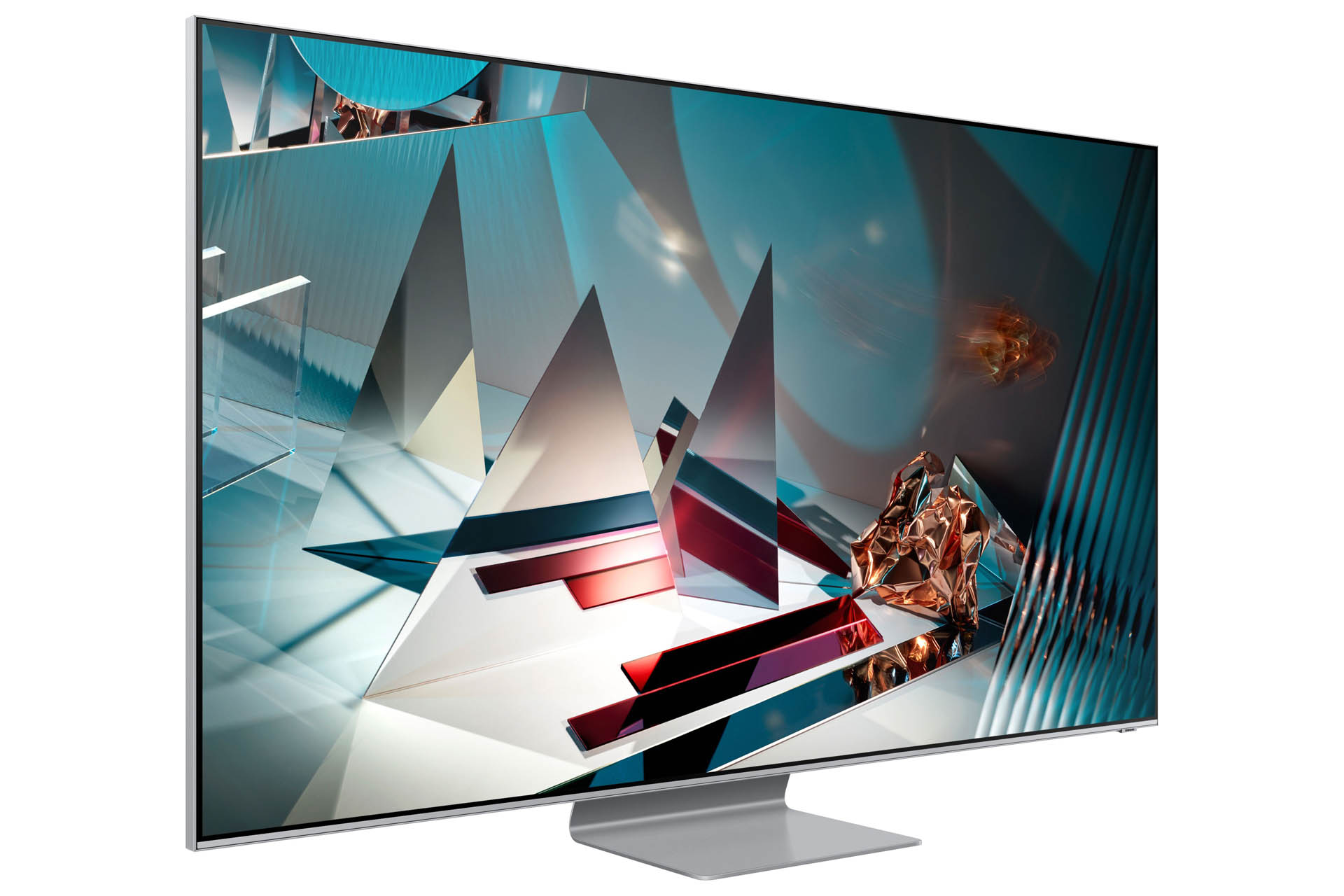 Refining the Picture Experience for any setting with a feature called Adaptive Picture, it can optimise the screen to both ambient conditions and individual images. Further supporting the picture quality and design enhancements of the QLED 8K lineup, the 8K ecosystem continues to expand, providing seamless playback for 8K content from providers like YouTube and devices that capture 8K content, like the Samsung Galaxy S20.
The adoption of AV1 codec allows for better compression rates, and enables the support of HDR10+ technology, image dimensionality, brightness optimisation, and contrast ratio.
Building off the picture quality amplification are the QLED 8K's incredible sound features – Object Tracking Sound+ (OTS+), and Active Voice Amplifier. Object Tracking Sound+ uses multiple speakers placed around the chassis of the TV for an enhanced surround-sound immersion to match the breathtaking on screen images.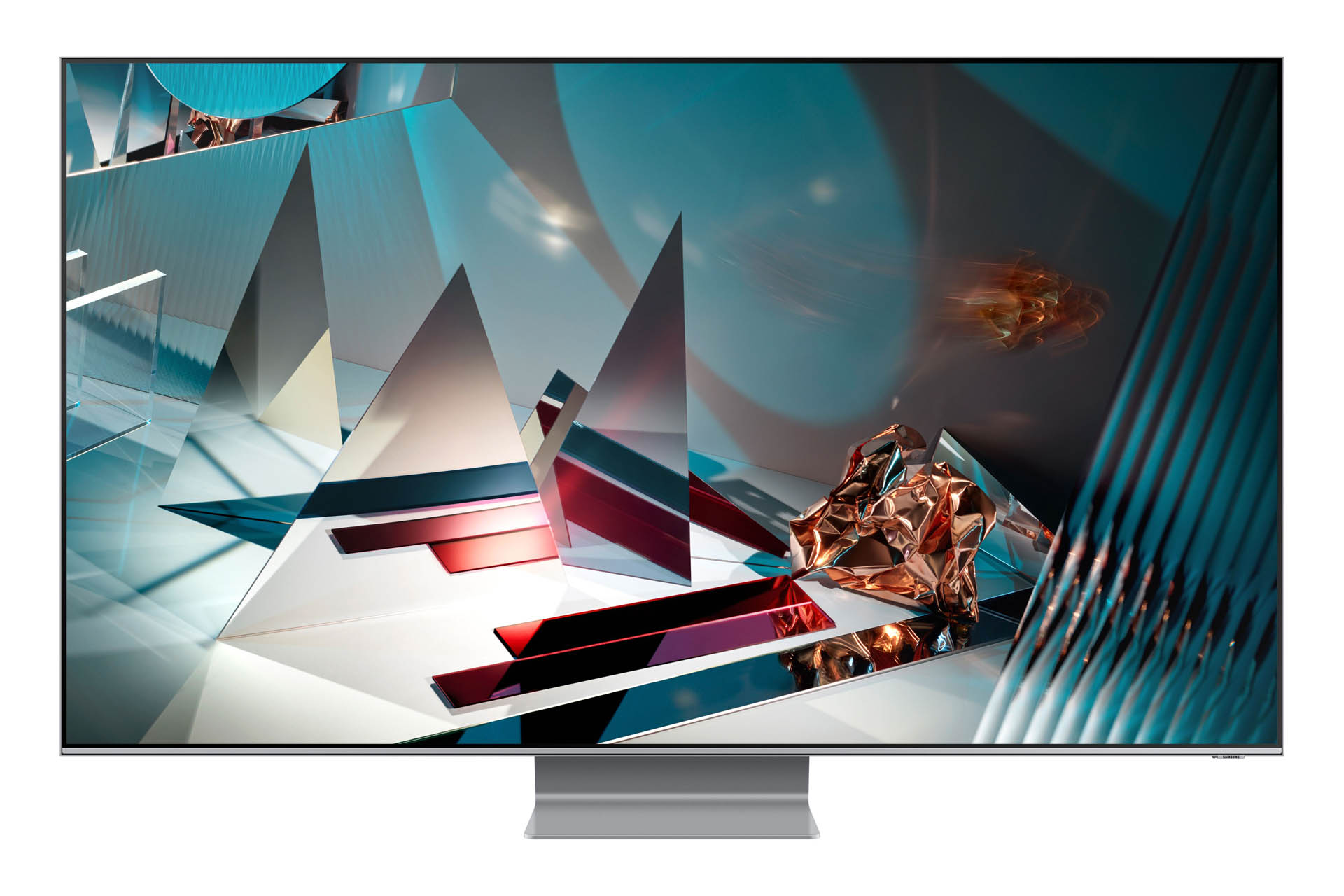 When paired with the HQ-Q800T soundbar, the TV's speakers sync with the soundbar in a feature known as Q-Symphony to serve as an additional audio channel and create a more dynamic soundscape. These features are designed to maximise cinematic sound by delivering dimensional and dynamic audio that corresponds with large screen viewing experiences.
Active Voice Amplifier is engineered to produce clarity in verbal scenarios at just the right time, elevating the sound of voice over the background noise to ensure clear and consistent audio in your favourite scenes.
The Samsung QLED 8K range, is available from today across all leading retailers.
Everyone that works on STG is a volunteer. If you like the site and it's contents please think about donating. Even a small amount helps keep the servers running.