The suddenly big players in the smartphone market are now taking on the wearables arena, with an exquisite high end Android powered Smart Watch.
Huawei have already made an impact with their sensibly priced handsets which are top end at mid range prices, Mate 7, P8 and most recently (with a partnership with Google;) the Nexus 6P.
The Huawei Watch carries on with the consistency in quality and from first opening the box, you know you have just acquired something truly high market. Meticulously designed to mimic a traditional watch, the finer details in it's creation and construction show immediately, even to the untrained eye.
Simple to use with swipe and tap controlling the Huawei Watch is powered by Android Wear by Google and remarkably this device is not proprietary. It will pair via Bluetooth with any Android phone and even, iOS (Apple).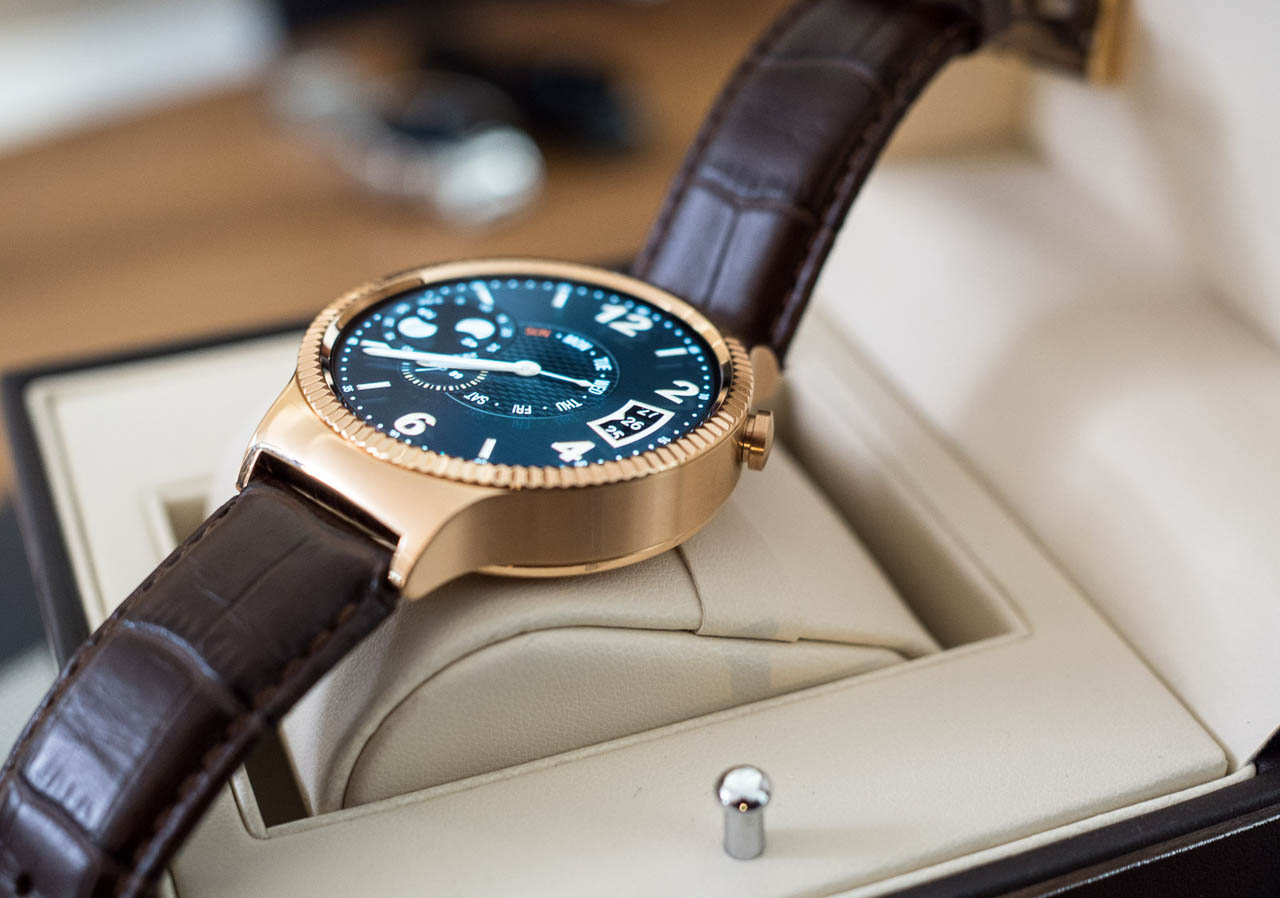 The Watch will of course send through notifications of any new messages and calls as we have come to expect via a feature called Google Cards. A swipe up on the 42mm watch face will raise the card up to full screen where you can read the full notification. A swipe to the right will clear the notification.
Smart Watches have become a almost necessary accessory of the fitness and health conscious and the Huawei Watch will of course count your daily steps and keep your health status in-check.
The differing watch faces on offer are reminiscent of Rolex or Tag Heuer, but if these don't do it for you, there are some very bizarre looking Google ones and a whole myriad of varieties on the Google Play store.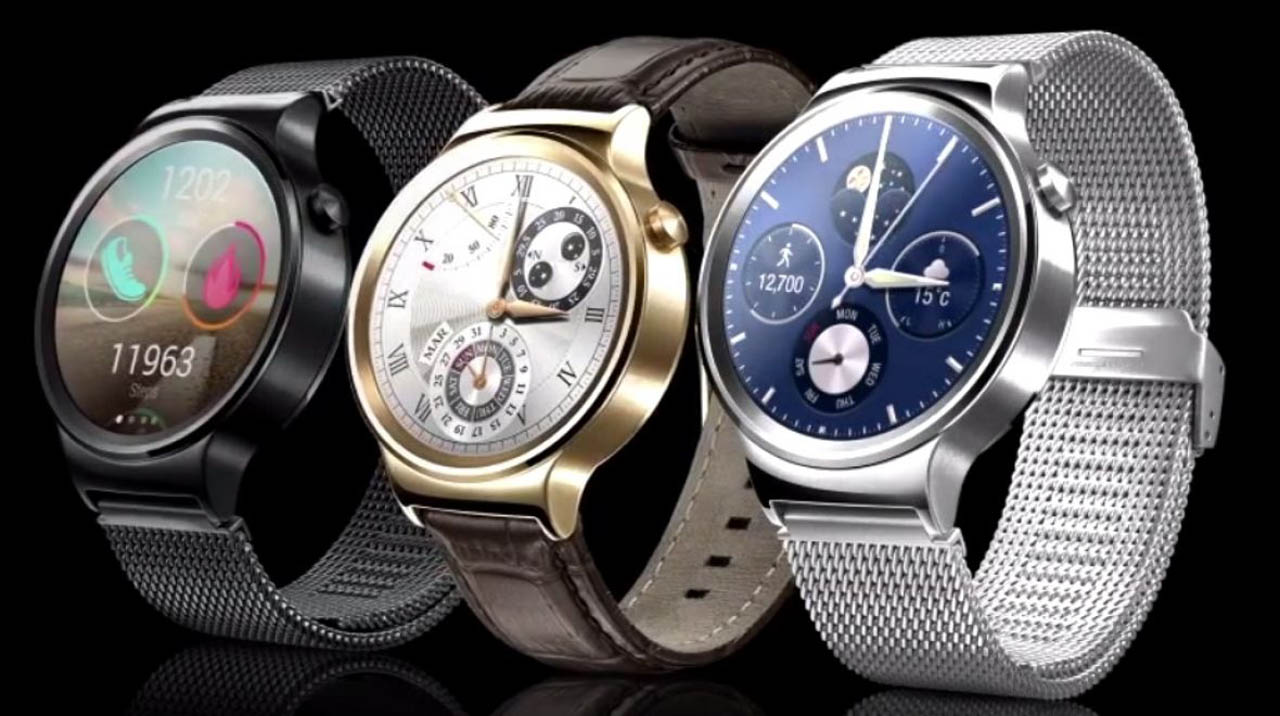 The single hard button to the right of the watch has multi purposes, but for the most part will get you to the devices Menu and Settings.
The Huawei Watch that we tried out came with a silver mesh strap, which personally is not something I'd be keen to wear on a full time basis, but the straps are interchangeable and you can done a traditional leather or similar strap to suit.
While the option can be changed, the watch's face is always on, but in a dimmed view. This I found to be a bit of a battery drainer and changed the option to gesture only.
Battery life is okay, but be prepared to place it on it's magnetized charger at the end of each day. There was the odd day where it didn't quite last until I got home at the end of a business day aswell. but this will depend on personal usage of the watch. If like me, you get alot of emails a day, your Huawei Watch will be quietly vibrating alerts every few minutes.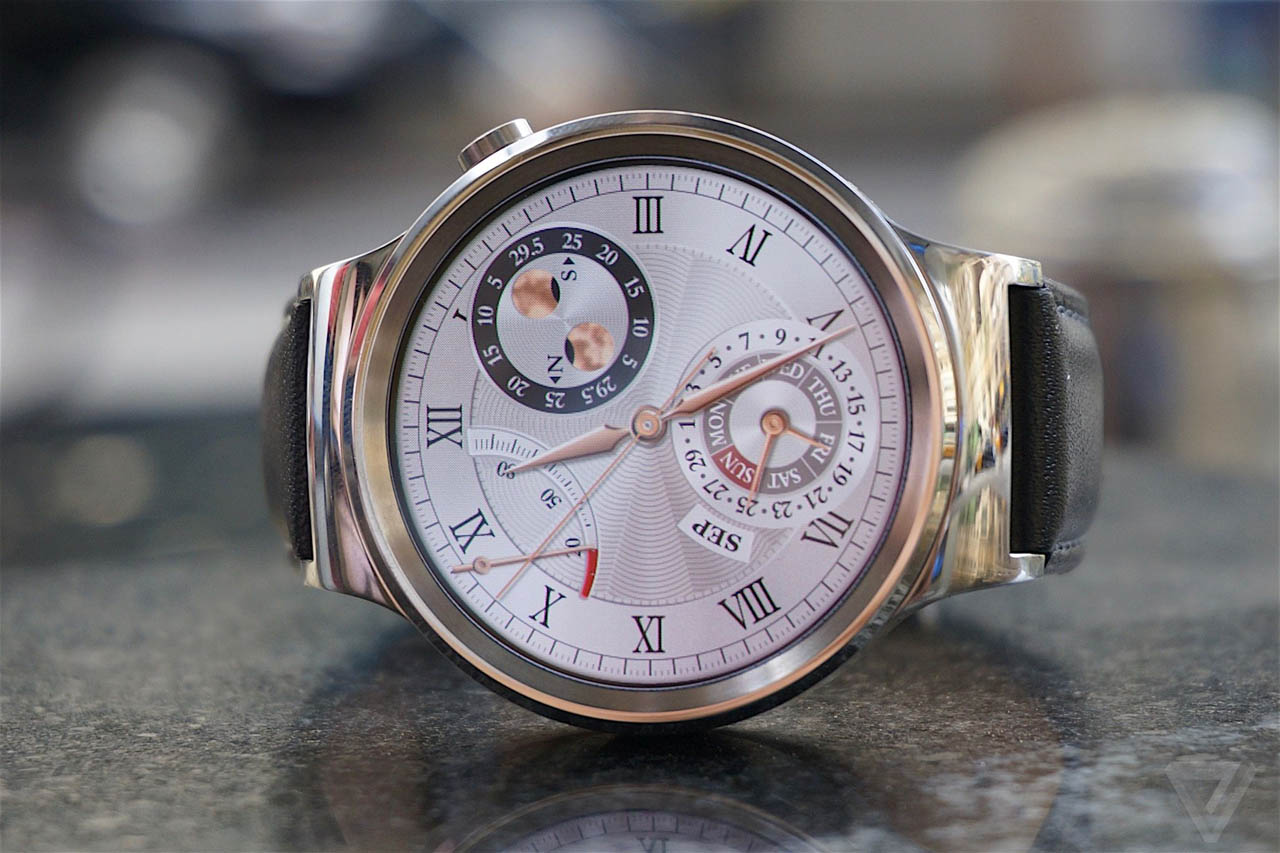 Price wise, expect to pay a bit of a premium for one of these, they aren't cheap but it depends on which cosmetic version you choose, with the Gold accented one of course being the most expensive of all.
The Huawei Watch is the ultimate smart watch on the market. It oozes finesse and resembles a traditional analogue watch. Ideal for those that are keen to adopt wearable tech but don't want to look as though they are a cyber freak.
This is the Rolls Royce of smart watches.