Huawei blur the lines even further between mid-range and flagship with the release of their Huawei nova 5T.
The exquisitely cased Huawei nova 5T takes the smarts and to a degree specs from their current high ranged P30 Pro and builds it in to a middle road priced device comparable but cheaper than Samsung's A80 handset.
The all screen, near bezel-less 5T features a punch out single lens 32MP front camera on the 6.26 inch high definition IPS LCD Screen.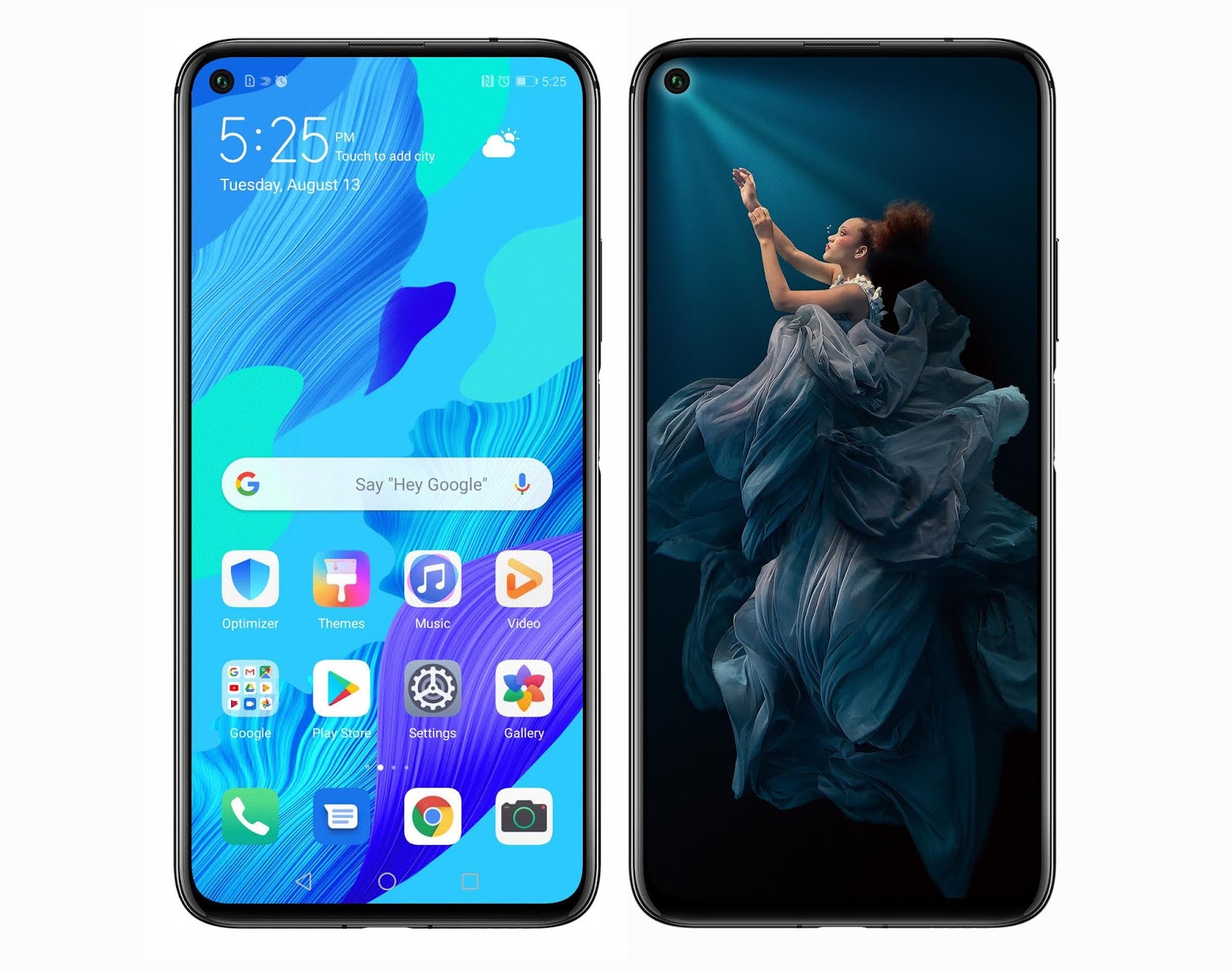 Quad (x4) Cameras on the reverse of the 5T weigh in at 48MP and retain the A.I. (Artificial Intelligence) recognising the environment or subject you are about to snap with around a 99% accuracy.
Huawei have opted to move their finger print sensor from the rear (Huawei Y9 Prime) and under the screen (P30 Pro) over to the side bezel and indented Power Button.
This to me was a surprising move, but using the handset as an everyday device I found that this was a more natural placement.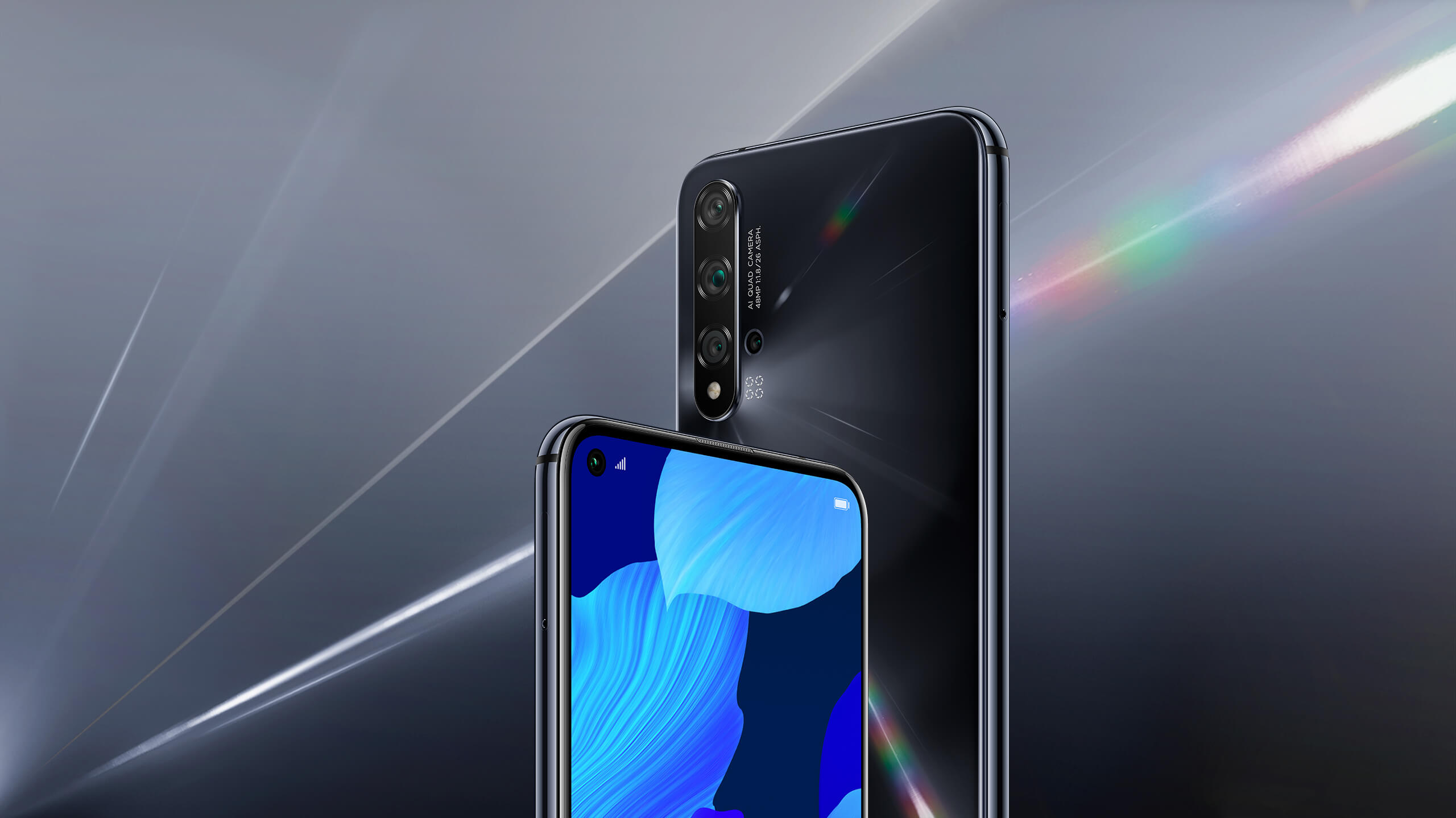 Powered by a Kirin 980 chipset, one of Huawei's most powerful data crunchers in any handset available, the 8GB RAM and 128GB storage will see you taking your astounding selfies and breath-taking pics via the multitude of cameras without running the risk of lag or running out of storage space.
Gaming mode is also a feature and the 5T has been designed not only for the mobile-photographers use, but also for gamers.
The Kirin 980, coupled with the 8GB RAM ensures a hassle free gaming experience. The usual suspects of PUBG and Fortnite run as expected and there is no heat produced by the 5T's processor or GPU.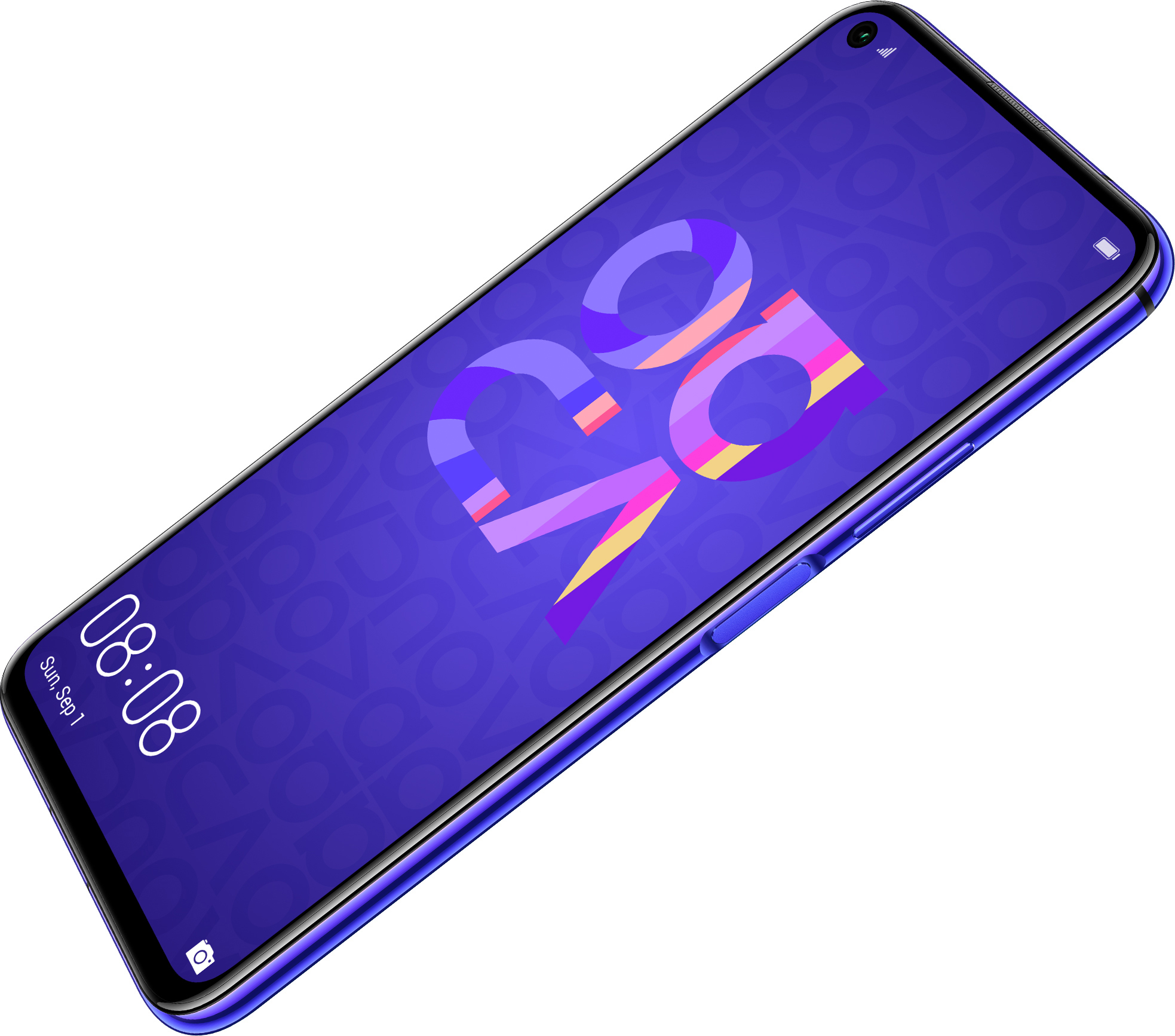 Battery wise, yup you have Quick Charge which will see an almost full charge from running on empty in around 7 minutes. The 3,750mAh battery, with 22.5-watt fast wired charging, is not as large as some competitors handsets or the Huawei flagship, but is ample enough to get you through at the most two days of moderate use. There is no wireless charge.
An approximate 5 hour gaming session placed the battery life from full charge to 60%.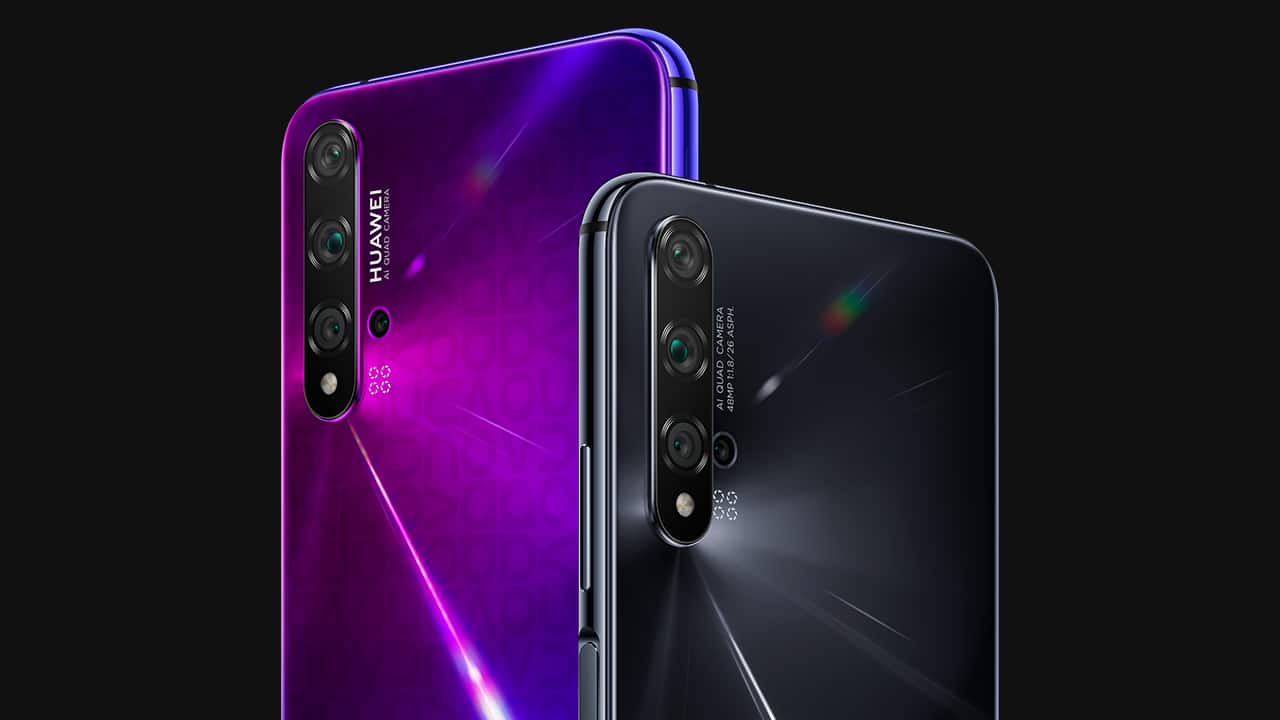 Namely the likes of iPhone XS Max and even the Galaxy Note 10 were only able to cope with three of hours and reduced their batteries down to 25% (iPhone) and 40% (Galaxy Note 10) from full charge.
Huawei are truly performing a technical witchcraft here.
The Huawei nova 5T is a high end smartphone wrapped up in a price factor of a mid-range. You get the smarts, the power and the most highest spec'd camera on a mobile device there currently is without the ridiculous pricetag.
Huawei nova 5T is a surprise and a smartphone that currently out does any other comparison.
Huawei nova 5T Smartphone Review
Device Details
Released: September 2019
Device Name: Huawei 5T
Chipset: Kirin 980 Processor
Memory: 8GB
Internal Storage: 128GB
Camera: F: 32MP, R: 48MP
Price: $699.00 (NZD)</p