Smartphones with moving parts. A novelty, a fad, or a necessity?
To produce that holy grail of an all screen phone is to completely remove the front facing 'selfie' camera from the top of the screen.
Naturally it is model-suicide to remove the selfie cam, so the answer is to have a pop out camera, as other manufacturers have done and now Huawei on their new and shiny Y9 Prime 2019.
The 16+2MP Periscope camera sits nice and snug inside the chassis of the phone and like its namesake, raises up when it comes time to use the front facing camera.
Whether you have the built in sound effect turned on or off – the whir of the tiny motorized components is a bit on the loud side and the front facing camera suffers from lag – a few milliseconds delay in both taking a snap and if you move the camera vs the movement detection on screen.
Reverse tri-lens is a different story, coming in at 13+2MP and being totally flawless.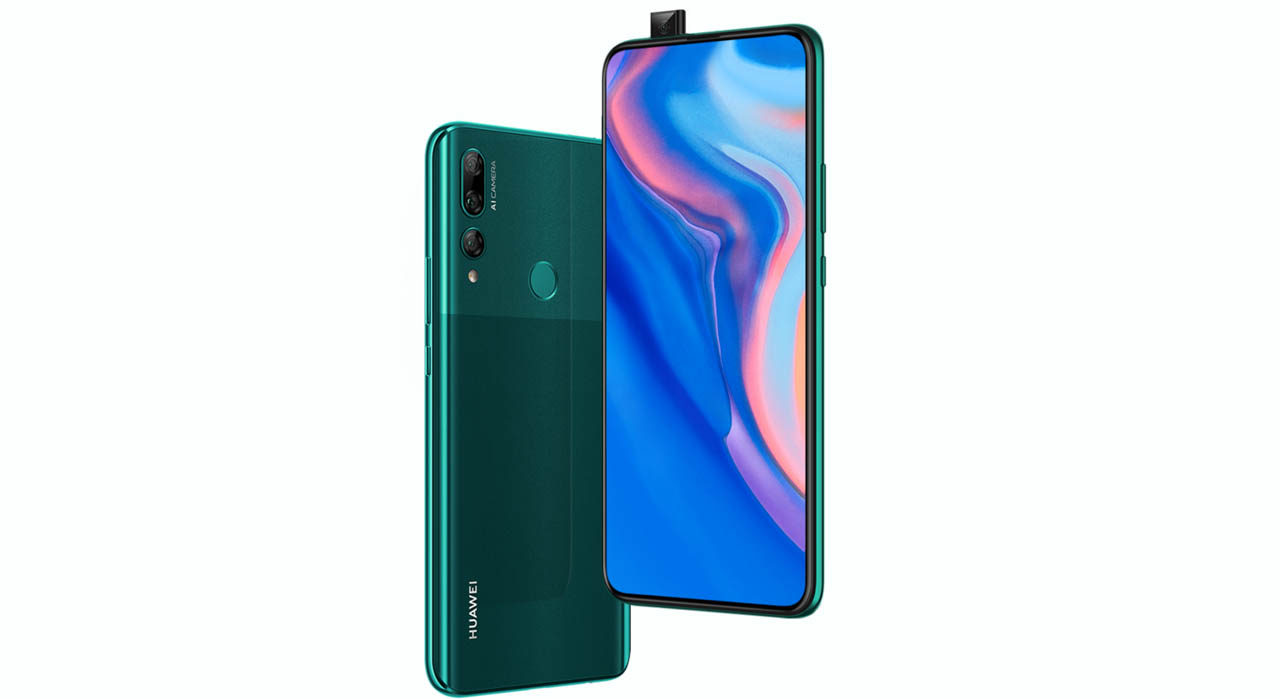 The Y9 Prime 2019 is a low budget smartphone with almost high end smarts – four A.I. cameras in one smartphone.
A.I. (Artificial Intelligence) is built in to the front and back camera with a whopping 22 presets, where it will (and does accurately) pick up the subject / object in the camera frame or the environment.
Huawei are known to be the masters of the smartphone photography sphere and Y9 Prime 2019 is not an exclusion from this.
The Y9 Prime 2019 borders on the phablet fence with its HD FullView 6.5 inch (yep that's the same size as the iPhone XS Max) almost bezel-less screen being vibrantly filled and popping with detail.
A total of 4GB RAM will see most mid-level users right for a bit of multitasking (I remember when 4GB in memory was considered to be super high-end!) and a generous 128GB of storage is also included. The microSD card expansion makes a comeback for Huawei, who in their P series of devices has traditionally used their proprietary nano-SD's.
The Kirin 710 processor is designed for power optimization while still delivering impressive data crunching prowess.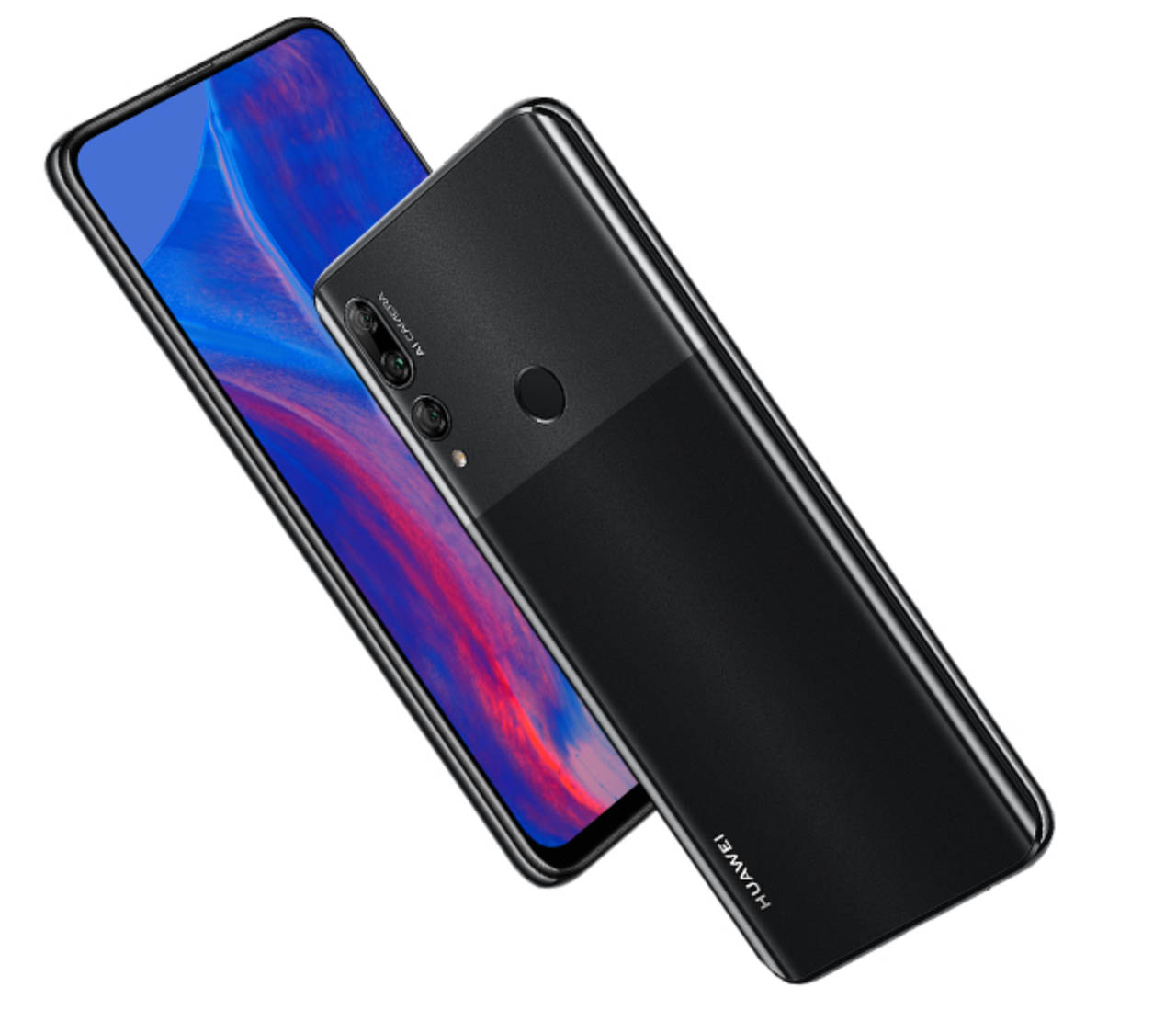 To compare the Y9 2019 to the like of Samsung's A30 or even A50, Huawei out do the A Series on camera pixel rate, smarts built in to the cameras, the processor speed and internal data storage – all at a much lower price point.
Being a low to mid-level device, the Y9 Prime 2019 can still keep up with the front runners when it comes to mobile gaming.
PUBG and Fortnite run rather comfortably on the Y9 Prime 2019.
Huawei have also included their latest EMUI OS 9.1 overlaid on top of Android 9.
Battery life with the 4000 mAH is also excellent – one to two days of moderate 'everyday' use seems to the average before the Y9 Prime 2019 needs a full charge. A quick charge for 10 minutes in my test from flat bought the battery level up to around 70% and if you do not do anything too resource intensive you could actually get by for a day and a half on that 70%.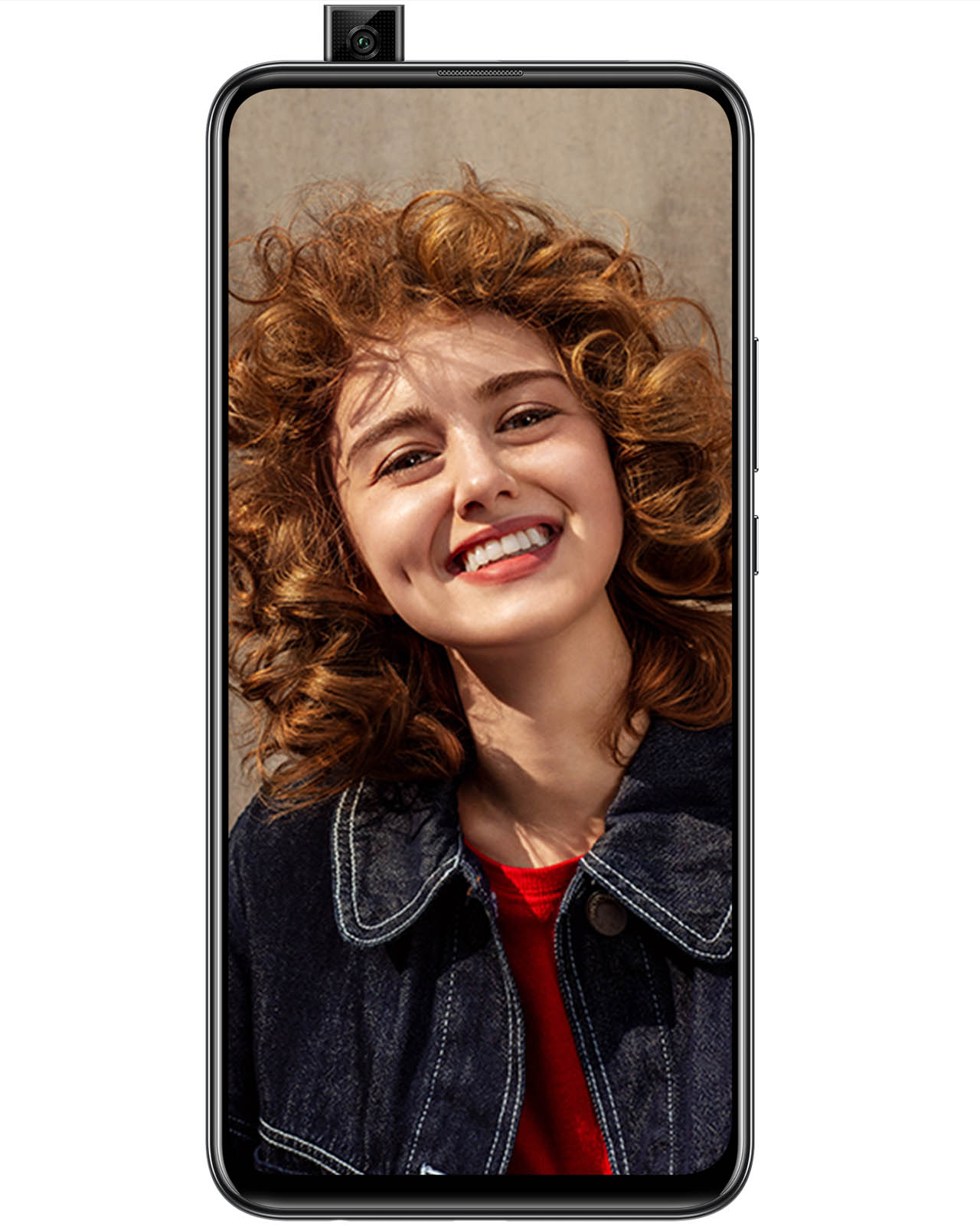 An initiative that I thought we wouldn't see anymore has made a comeback in the Y9 Prime 2019. A feature that I have always been a fan of – the fingerprint sensor at the rear of the phone.
While the general trend, now is to place the sensor under the screen (which is a techie revolution) or not have one at all and use biometrics. But the Y9 Prime 2019 has that golden sensor at it's rear – and it is multi-functional to. Unlock your Y9 Prime 2019 with your fingerprint and then check your notifications with a quick scroll across the sensor. Marvelous.
Considering how well this smartphone handles everything, it is already future-proofed and primed for the next Android update.
The Huawei Y9 Prime 2019 is the equivalent of a Lexus at the price of a standard no-frills Toyota and being a Huawei device also ensures the utmost in build quality.
Huawei Y9 Prime 2019 – a phone built for everyday users but with the power, storage and smarts to overpass and out-price its competitors models in the same market tier.
Huawei Y9 Prime 2019 Smartphone Review
Device Details
Released: August 2019
Device Name: Huawei Y9 2019
Chipset: Kirin 710 Processor
Memory: 4GB
Internal Storage: 128GB
Camera: F: 16MP + 2MP. R: 13MP + 2MP
Price: $399.00 (NZD)</p
The following two tabs change content below.

First playing Pacman and Astro Wars Shane then moved to Nintendo's Game & Watches and the mighty SEGA Master System II. He has owned every major gaming console in the past 30 years of gaming and been in the Video Gaming industry for over a decade. He is also a diehard fan of all things horror and any Jim Carey movie aswell as anything gadgety and with blinky lights. He tries to convince others that he has Super Powers. He doesn't.