Your smartphone is an investment. It's also an extension of your being.
We always have our smartphones with us, in our pockets, our bags, in our hands constantly where ever we are and where ever we go.
This of course means that there is a huge potential for our beloved digital friends to get damaged, because we humans are a clumsy lot.
Olixar make phone cases to protect our fifth limb. Actually they don't just make cases, they make protective shells for your smartdevice, designed for both light and rugged use.
Our friends at Mobile Fun and Mobile Zap, who are now taking pre-orders for Olixar Samsung Galaxy Note9 cases, sent us an Olixar Raptor Premium Smartphone Case for the super phone – Huawei's P20 Pro.
Hands down, the P20 Pro is a premium android based phone and a device that you would want to protect. Olixar's Raptor Premium case does exactly that, in mech-like style.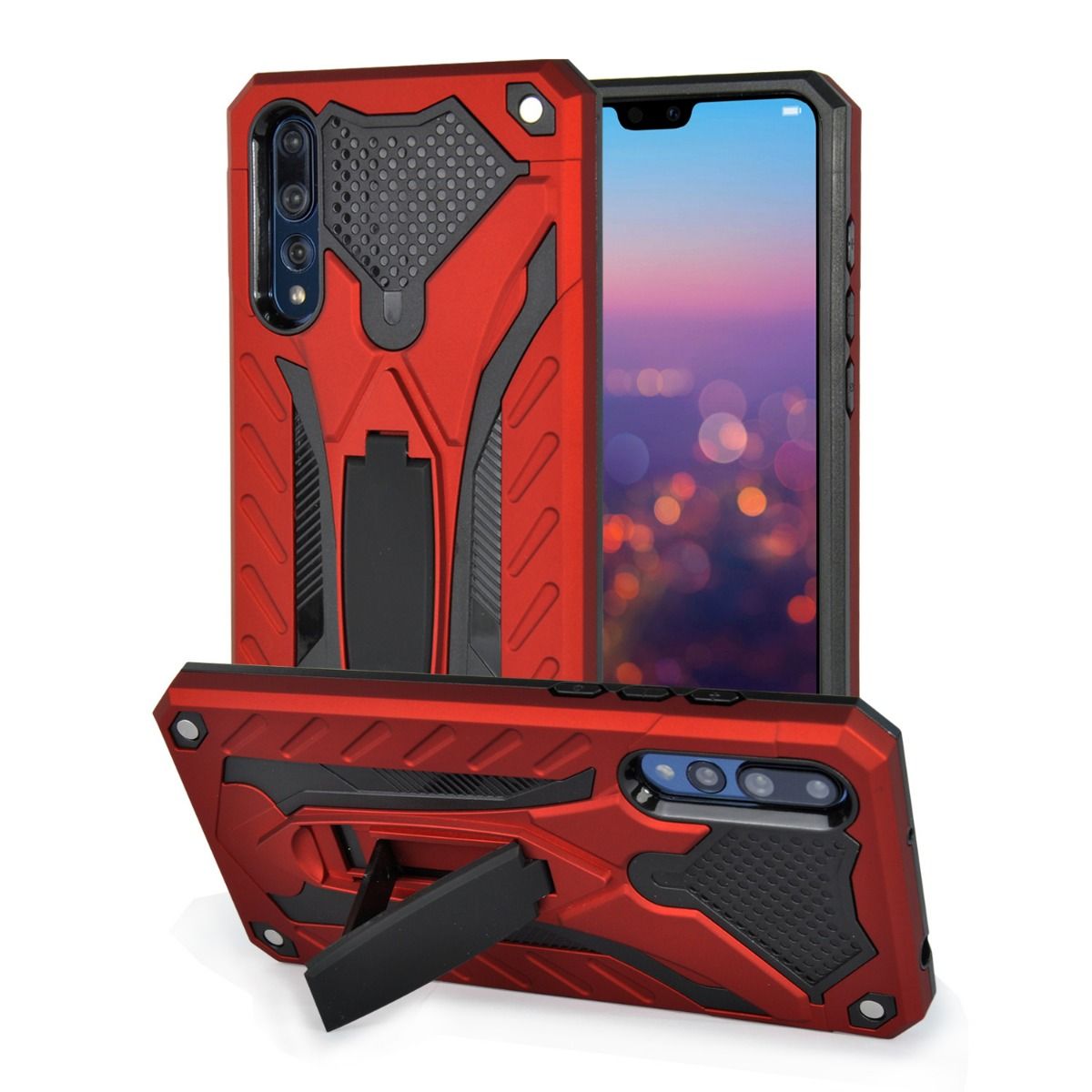 Red and black, the hard polycarbonate and plastic backing is engraved with mechanical like accents and grooves with the upper top featuring a grill pattern. Cool is understatement. Fake bolts placed in the three corners finish off that industrial effect very nicely. This case also has a flip out stand so you can place landscape on to a surface and watch media freely.
The retractable stand is probably where the sore point of this Premium case resides. It is plastic, and a thin plastic at that. So I can imagine this getting broken if you got a little rough with your flipping the stand out.
The inner is a hard wearing and soft rubber which hugs your P20 Pro and makes the handset fit snuggly into it's protective reinforcement.
The Olixar Raptor Premium case from Mobile Fun is bigger than, say, a silicone case, so for some, might be a bit bulky.
While this case would be ideal for any users – I feel it is certainly slated to those gamers out there, those that love a good SciFi film, or, I guess, anyone who wants serious protection of their beloved P20 Pro and look super killer at the same time.
WANT TO OWN ONE OF THESE CASES? ENTER NOW!
Olixar Raptor Premium Phone Case Review